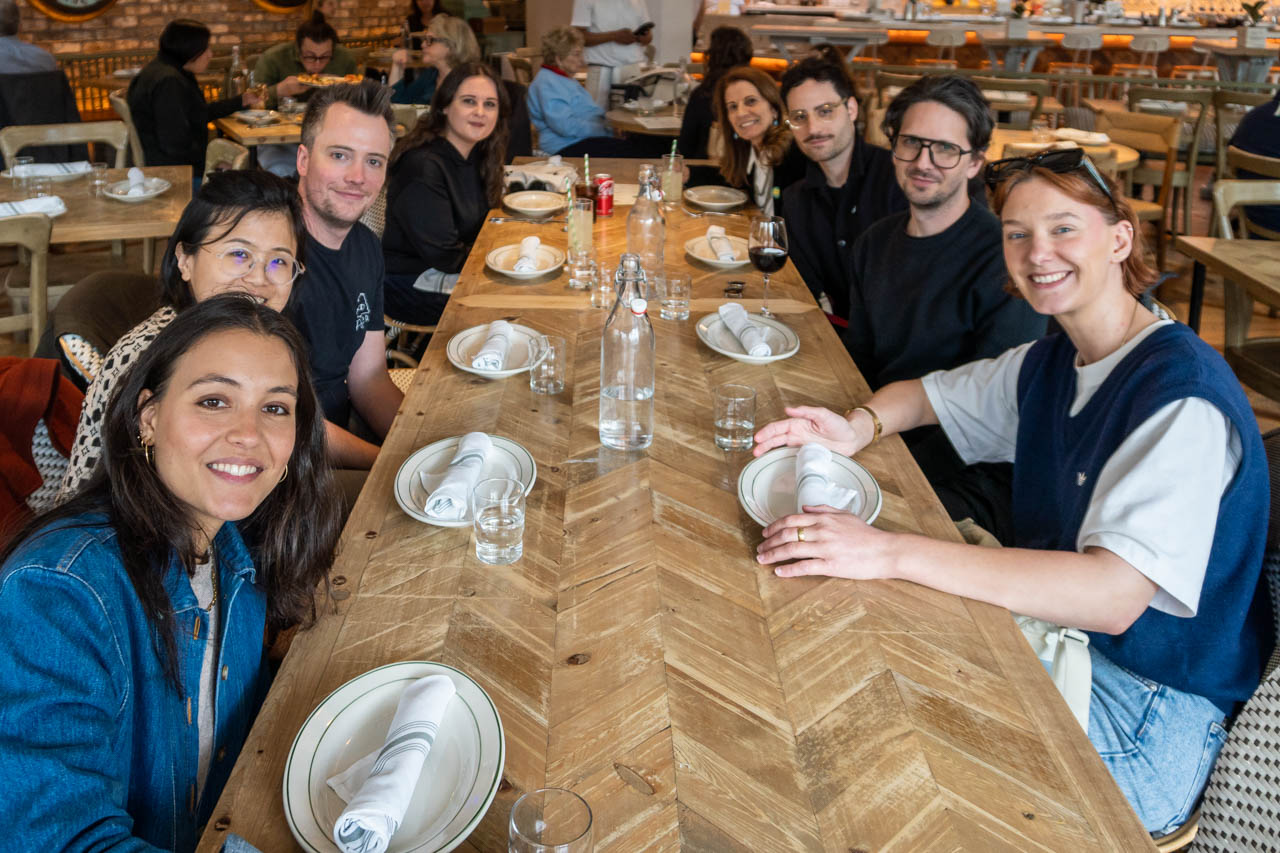 25th Anniversary Alumni Lunch
May 01 2023
It's been a whirlwind 25th anniversary semester and the final lunch was held on Tuesday April 25 while some of our alumni were passing through NYC for our 25th events. Felipe Garcia '15, Justin Colt '13, Randy Hunt '07, Yiming Bao '14, Wiebke Meyer-Lüters '23, and Natalia Ramirez '24 got together, and for some it was the first time they met.
The conversation was lively and included talking about the future of design and what changes might be coming with AI. Everyone is eager to see how this unfolds. They shared contact info and we have no doubt this will generate future opportunities.
This wrapped our 25th Anniversary year and brought our MFAD community just a little bit closer.