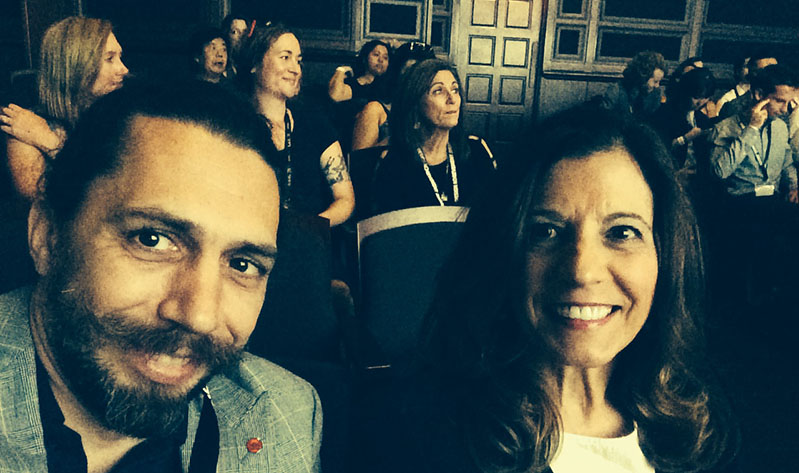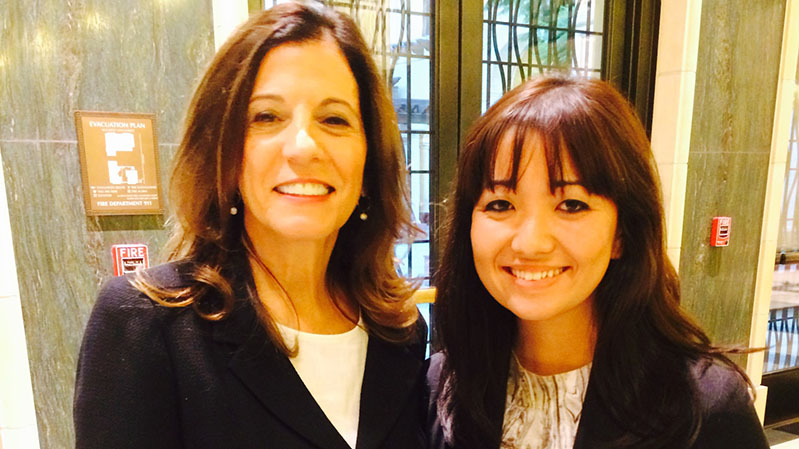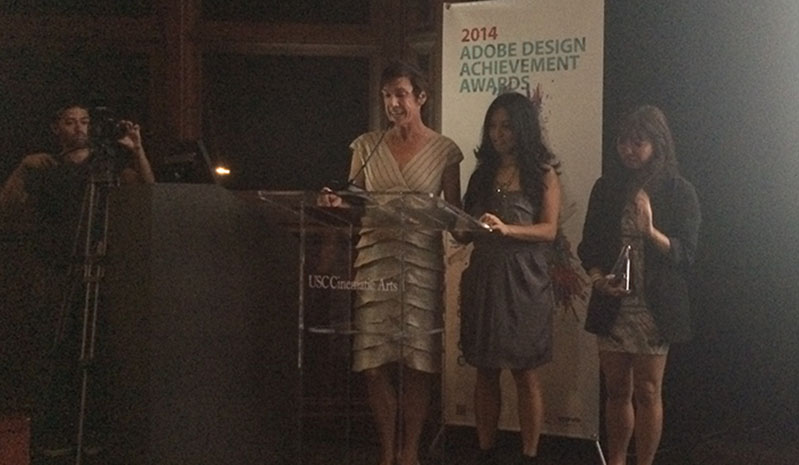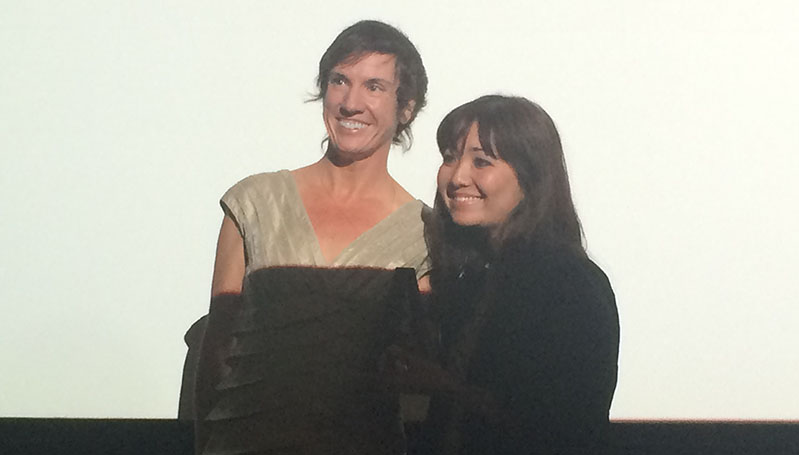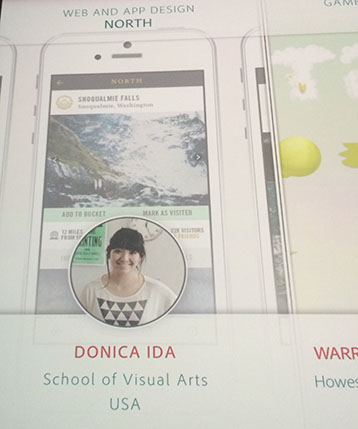 Adobe Grand Prize Goes To . . .
Oct 10 2014
The Adobe Design Achievement Awards were held this past Sunday evening at USC School of Cinematic Arts, Ray Stark Family Theatre in Los Angeles. We are pleased to announce that the 2014 grand prize winner is our graduate, Donica Ida (MFAD '14).
Ida's thesis venture "North" won in the category of web and app design as well as receiving the celebrated top honor Grand Prize. It is quite an exceptional achievement as this is a worldwide competition open to students from around the globe. Her design was chosen from 4419 entries. Presenters included co-chair Lita Talarico and program friend, the designer Matteo Bologna of Mucca design.