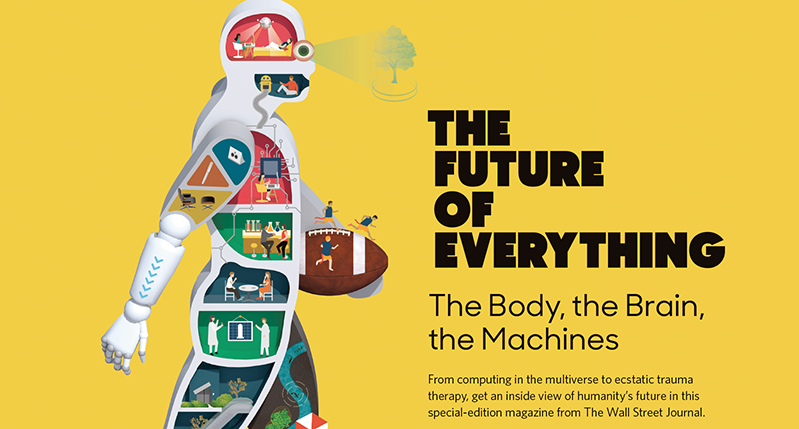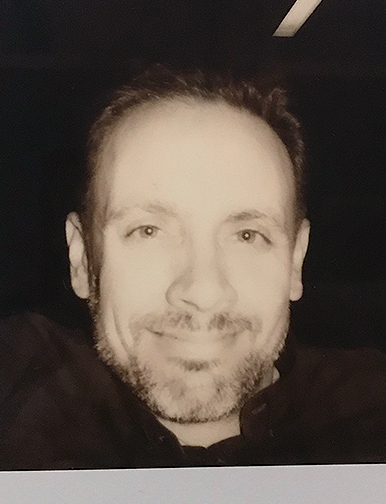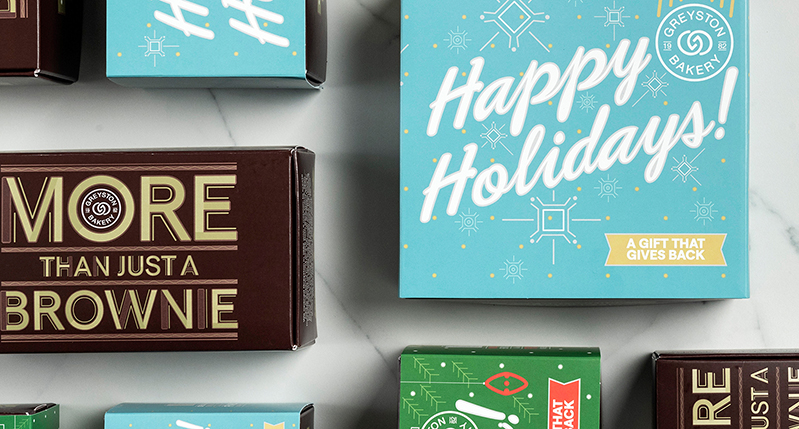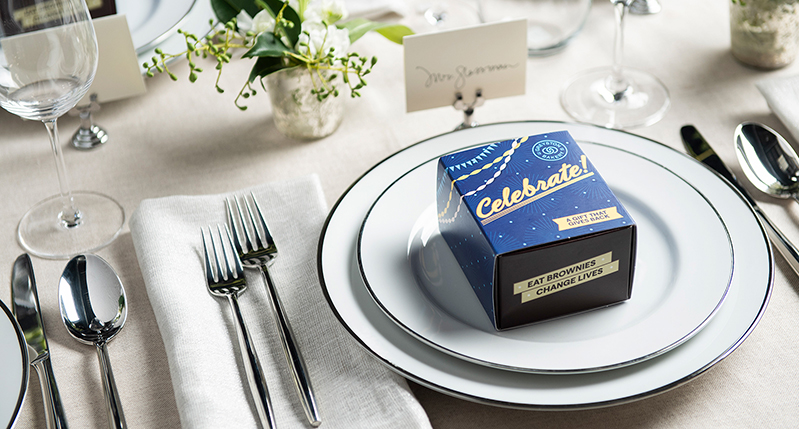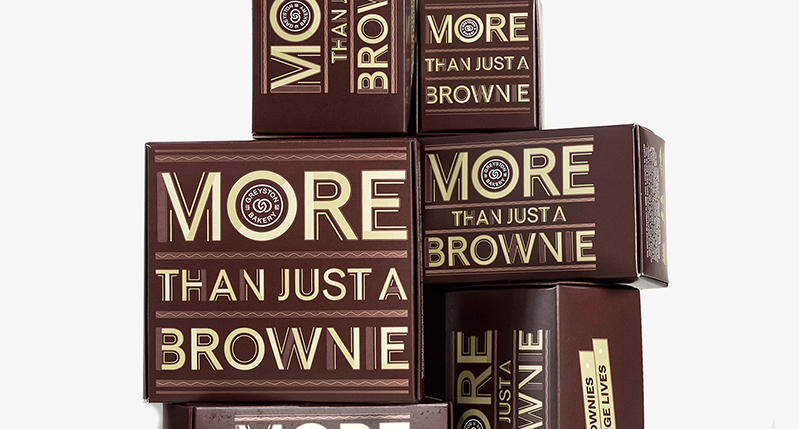 Alumni Spotlight: Chris Ritchie
Nov 06 2018
The image credits:
Photography on Greyston images: Evan Sung
Illustration on WSJ image: Jing Zhang
Chris Ritchie is one of our most industrious Alums. He's been running his independent studio, Coa Design, since 2007. He works part-time as Associate Creative Director for the Wall Street Journal. And if that weren't enough, he also teaches design at the Fashion Institute of Technology.
Tell us about some of your favorite experiences working at the Wall Street Journal.
For WSJ, helping to produce the Creative surrounding the 2016 Election was an interesting challenge. Working with fellow 2006 SVA MFA alum Johnathan Swafford, we created a campaign that aimed to focus readers' attention away from the carnivalesque atmosphere and back on the real issues that mattered. We created a series of game-like objects, one being a customized election-themed pinball machine.
We've also helped build WSJ's Future Of Everything brand that covers innovations in technology and various other industries and holds events and festivals to showcase their discoveries and debate the state of the future.
What are some of your recent, favorite, most challenging, or most interesting projects within Coa Design?
For the past few years, I've been trying to focus on projects for nonprofit or organizational clients. One of the latest I've done is for Greyston Bakery, a company in Yonkers that practices an employment program called Open Hiring™ that creates opportunities for people who face barriers to employment by hiring with a no questions asked policy. This has not only benefited the community, but generated great success for Greyston, who bake all of the brownies for Ben & Jerry's ice cream and Delta Airlines, as well as sell their own gourmet baked goods in Whole Foods.
I worked with them to expand their corporate holiday gifting business by redesigning all of their gift packaging and marketing materials, making sure their customers know that they are getting more than just a brownie when they give Greyston gifts.
We love learning what inspires our students and alums. For Chris, inspiration is drawn from his constant movement and knowledge of design history.
How do you stay inspired?
I keep moving – don't dwell too much on single projects and move on to try to keep ideas fresh. Also, I look often at design history (one of the courses I teach) to see if there's something that can be drawn from the past and put in a new context or combined with another idea to make something new.
Which designers do you admire most nowadays?
There are so many designers doing great work these days that I admire. Some famous names that come to mind right away are Aaron Draplin, Jessica Walsh, Oliver Munday, Christoph Niemann — mainly for their amazing consistency of producing profound ideas and putting everything into their work.
Finally, we hoped to learn what insight Chris could offer now that he's spent some time outside of the program. For future students, this perspective can be invaluable.
What advice would you give incoming students?
Accept creative challenge, as well as criticism and failure, as positive experiences. Allow your thought processes and your preconceptions to expand. Don't always rely on what's worked in the past.
I recall a moment in Milton Glaser's first semester class where the assignment was to create a restaurant concept and produce the branding for it — I spent hours crafting the logotype and handcrafting the menu in hopes of getting his seal of approval. At the critique he said the logo was unreadable and unpronounceable. Of course, he was right.
What is your favorite part of the MFA Design program?
I think one of the best parts of the program is the exposure to a variety of avenues to pursue in the design field – seeing what's possible for a single project or an entire career path. The various working roles of this industry are always in flux and it is definitely an advantage to be able to be able to learn from  the top working professionals and design leaders in New York.
Did our program's multidisciplinary approach help you?
It has given me the confidence to take on new projects or clients and to transform an idea from an initial spark of bleak impossibility to an attainable possibility. During my time in the program I constructed three dimensional objects, made films and animations, created first person narratives from interviews, presented, wrote, and sold. Those skills and others have been greatly beneficial in real practice.
What impact has SVA MFA Design had on your career?
It has been immense. Not only in fostering a mentality for solving problems or challenges that may seem daunting but are, ultimately, solvable. But, in being among a network of like-minded veterans of the same design trenches that have provided referrals, recommendations, support, and opportunities over the years that have given me the means to continue to work autonomously. I've even split studio space with four different MFA alums over the years!
If you could choose a thesis topic today, what would you pick?
Something to do with how design education is changing, or creating a no-frills egg sandwich franchise.
To learn more about Chris, we encourage you to visit coadesign.com and look him up on LinkedIn. He also wishes to remind readers to get involved in things….and vote!