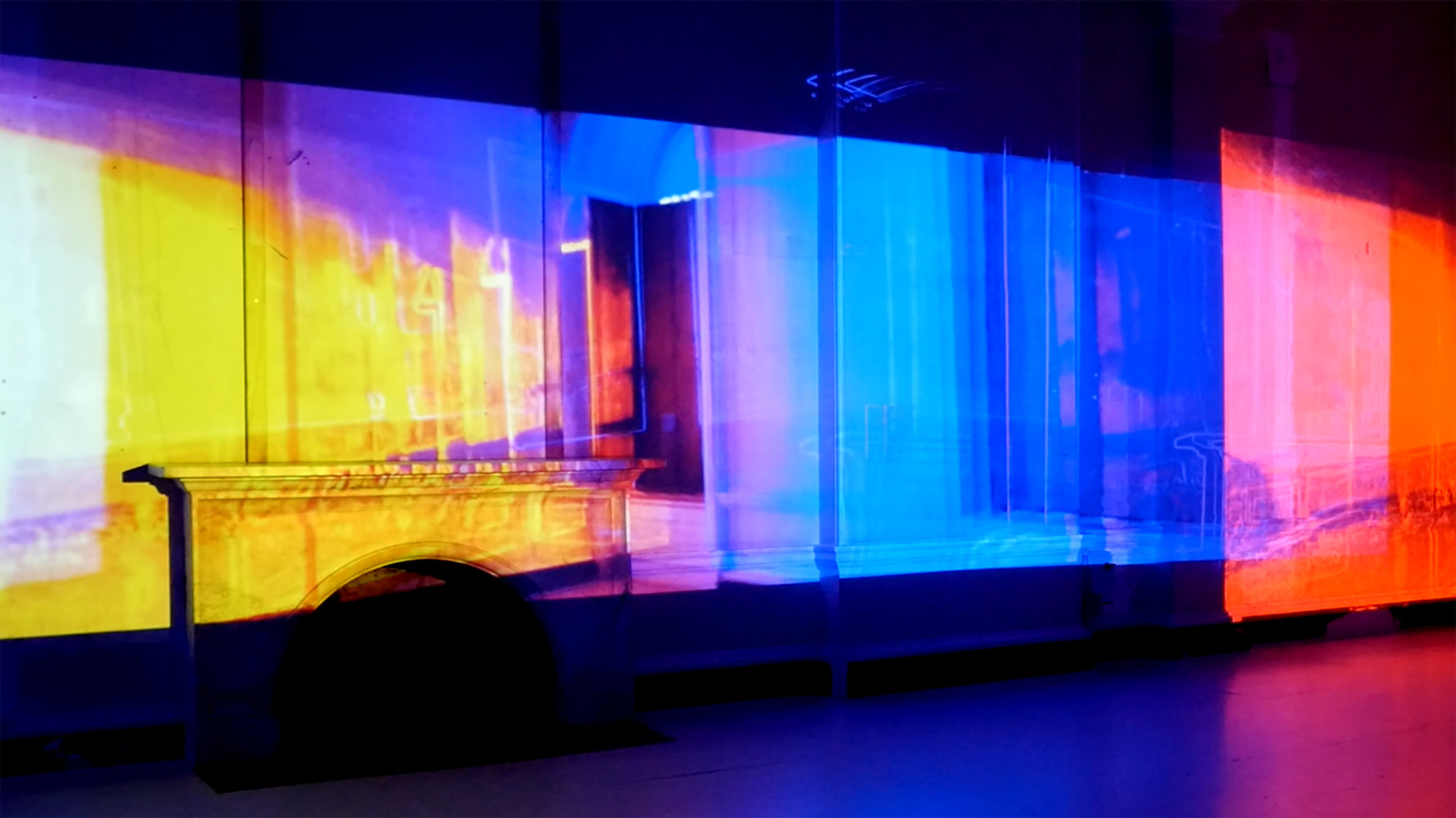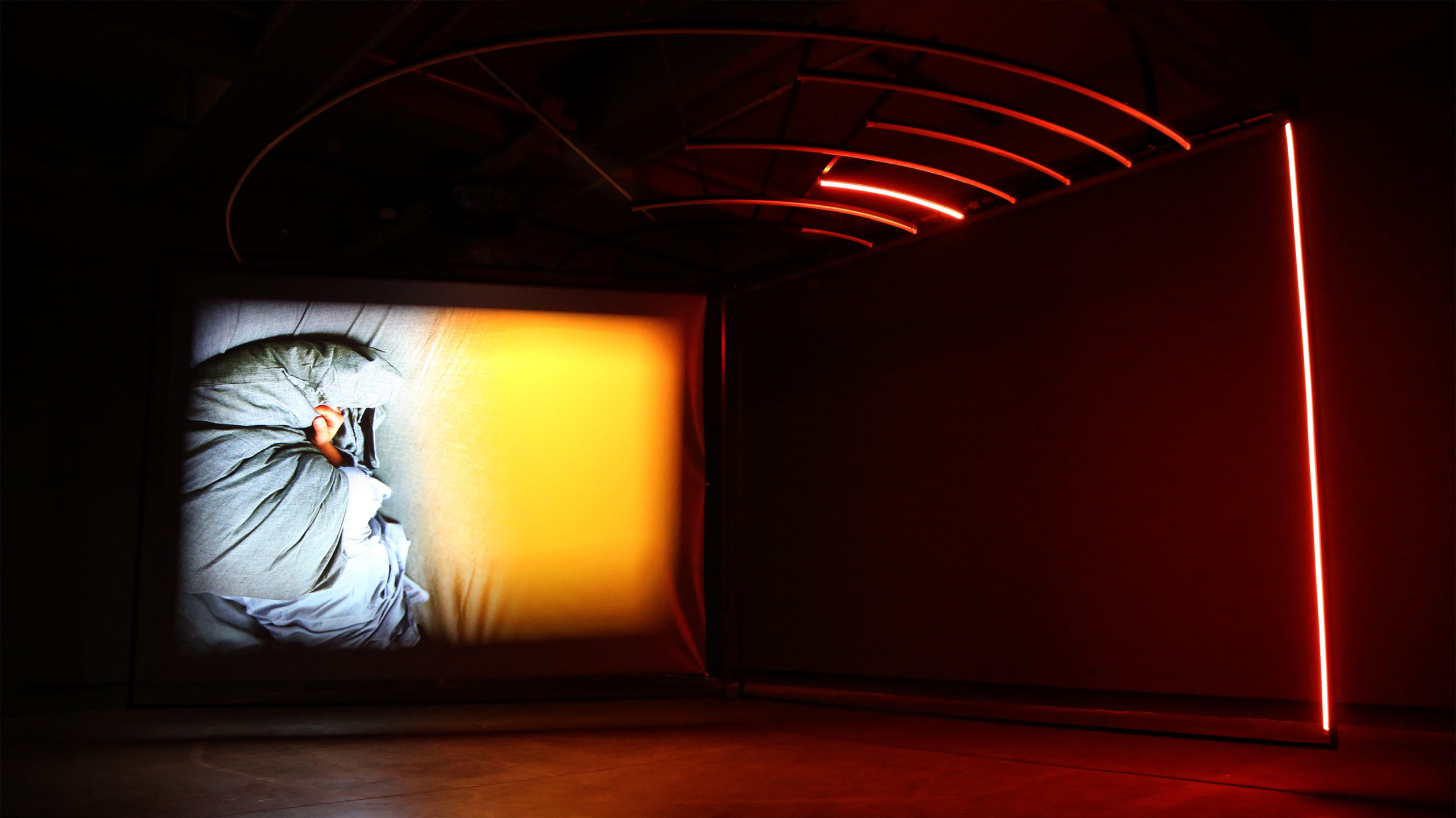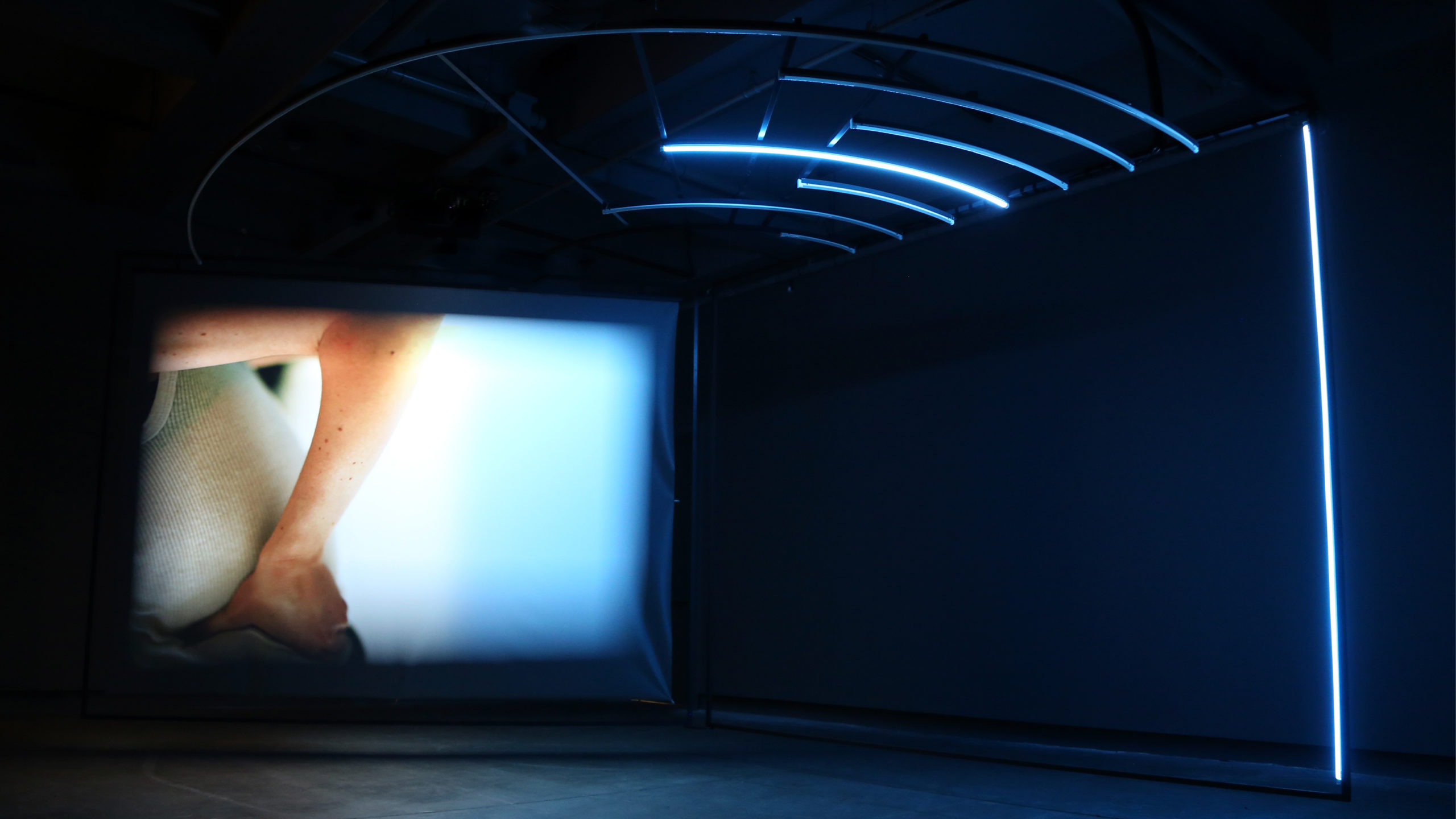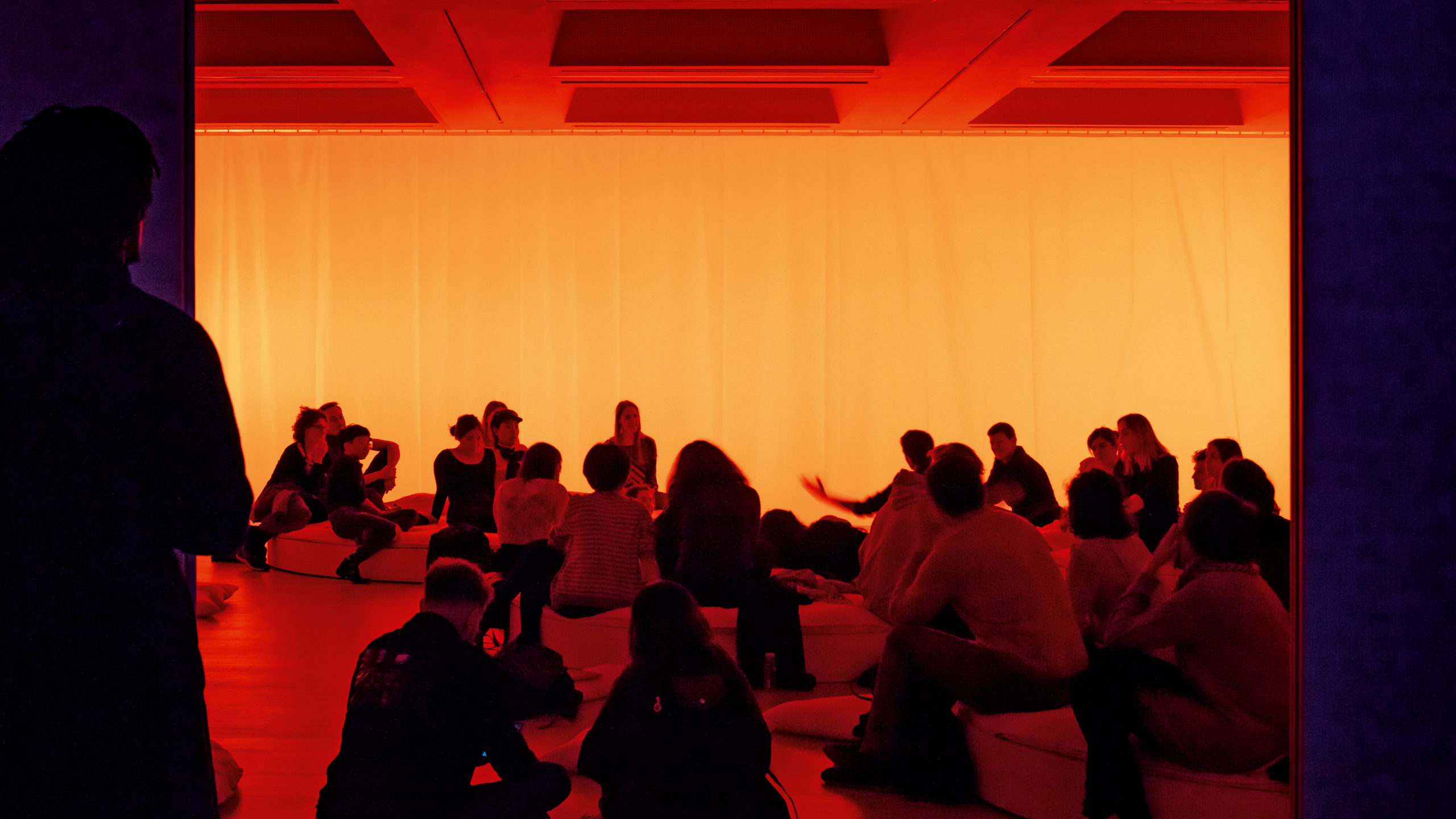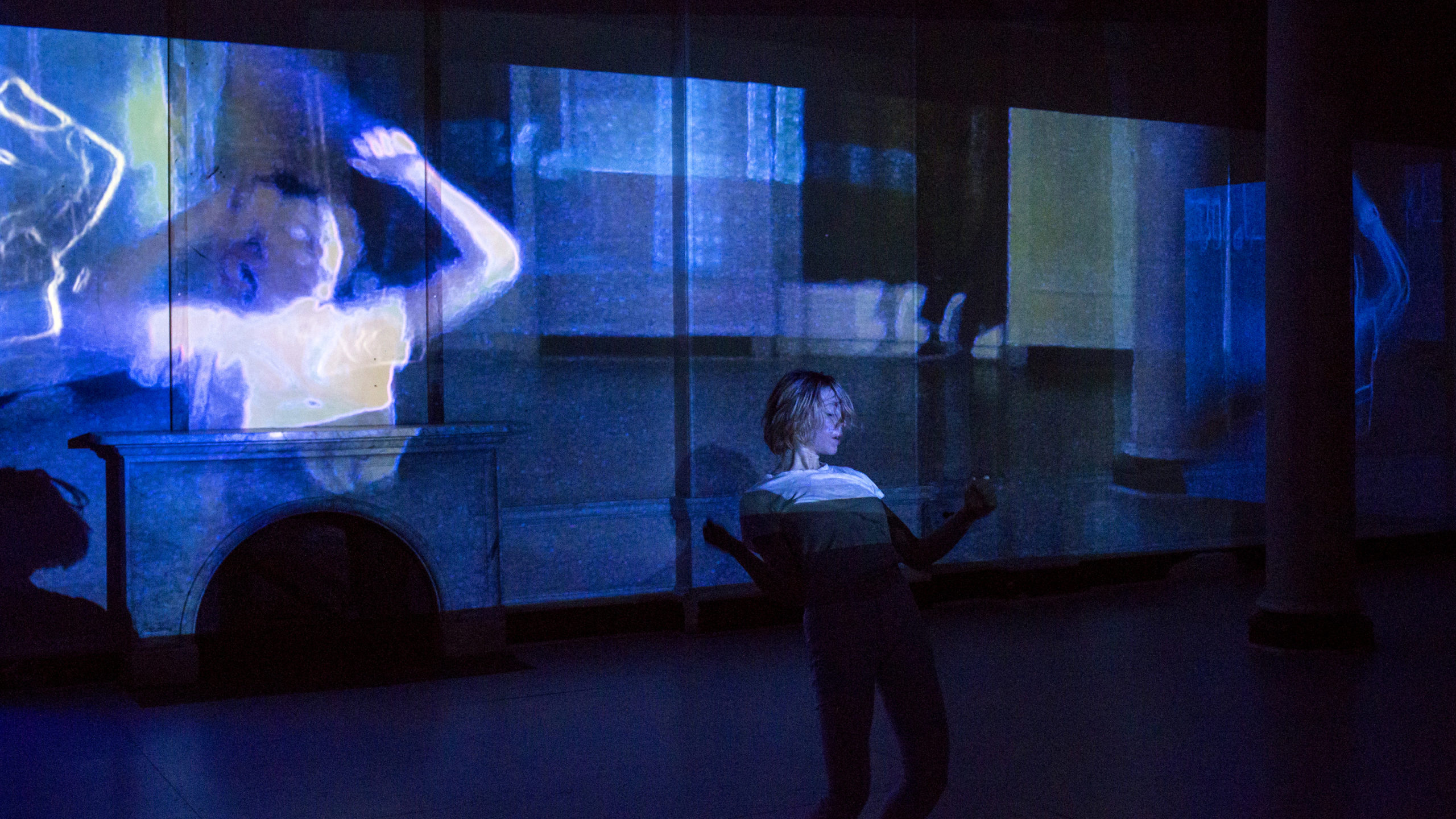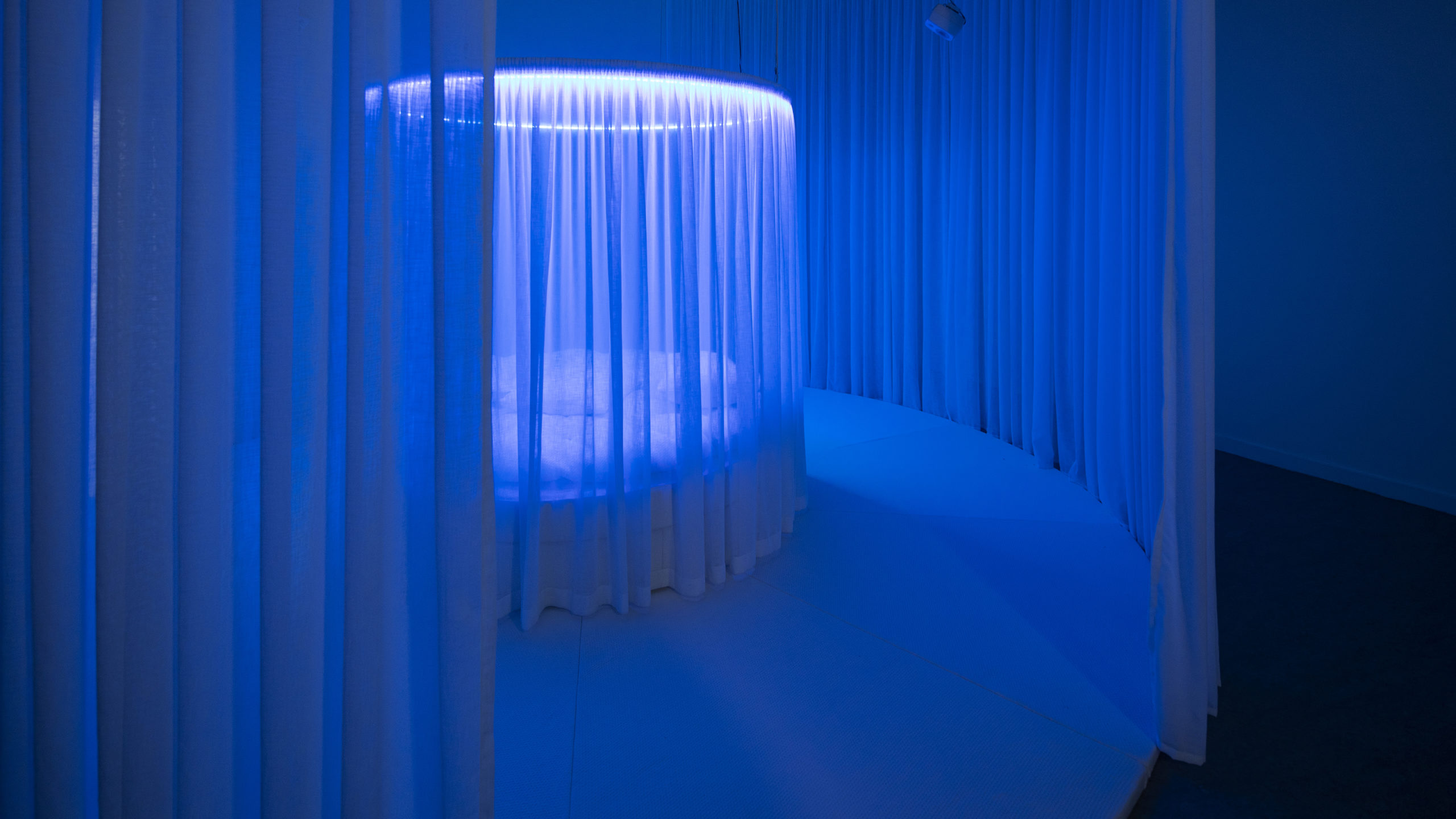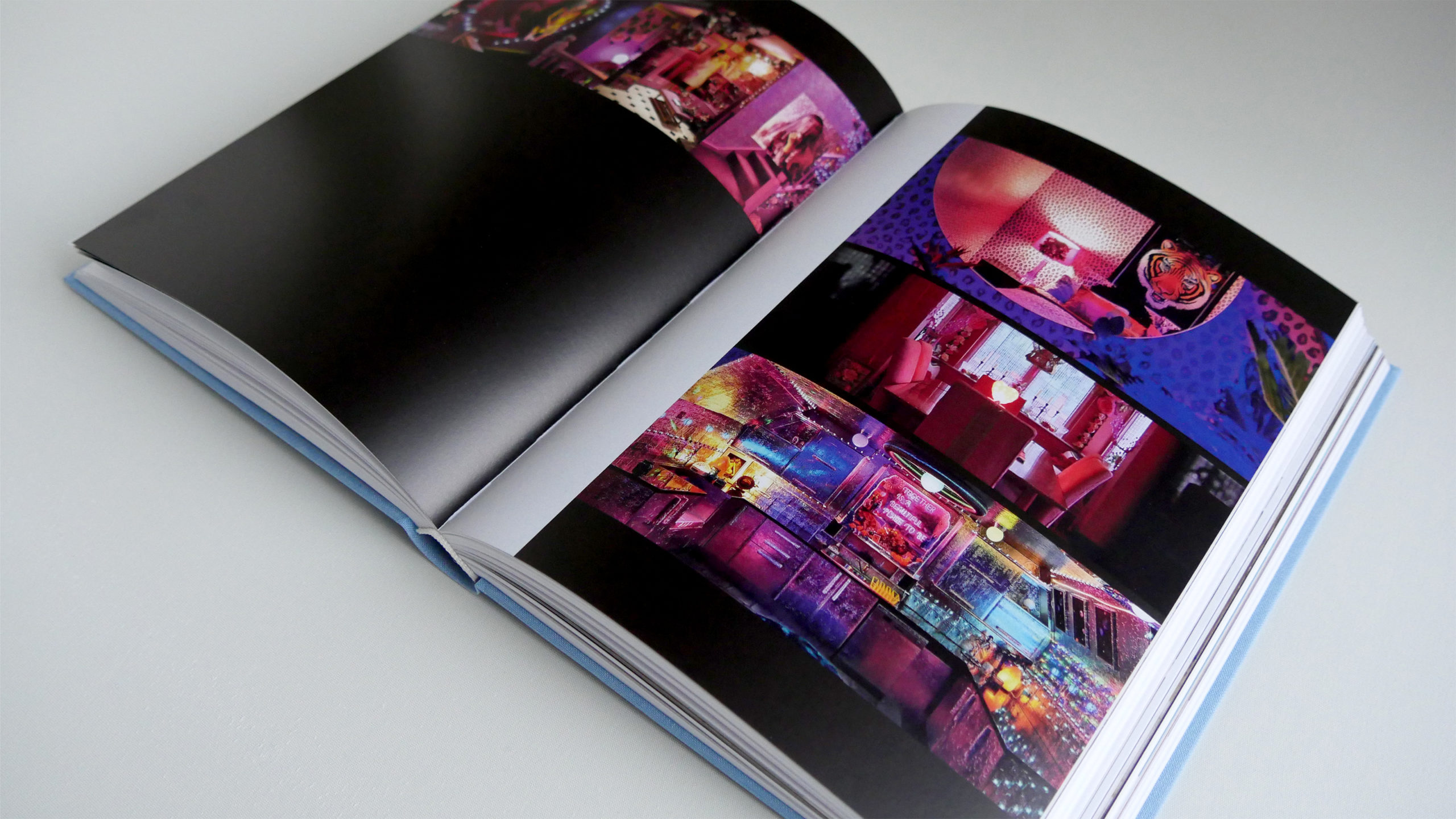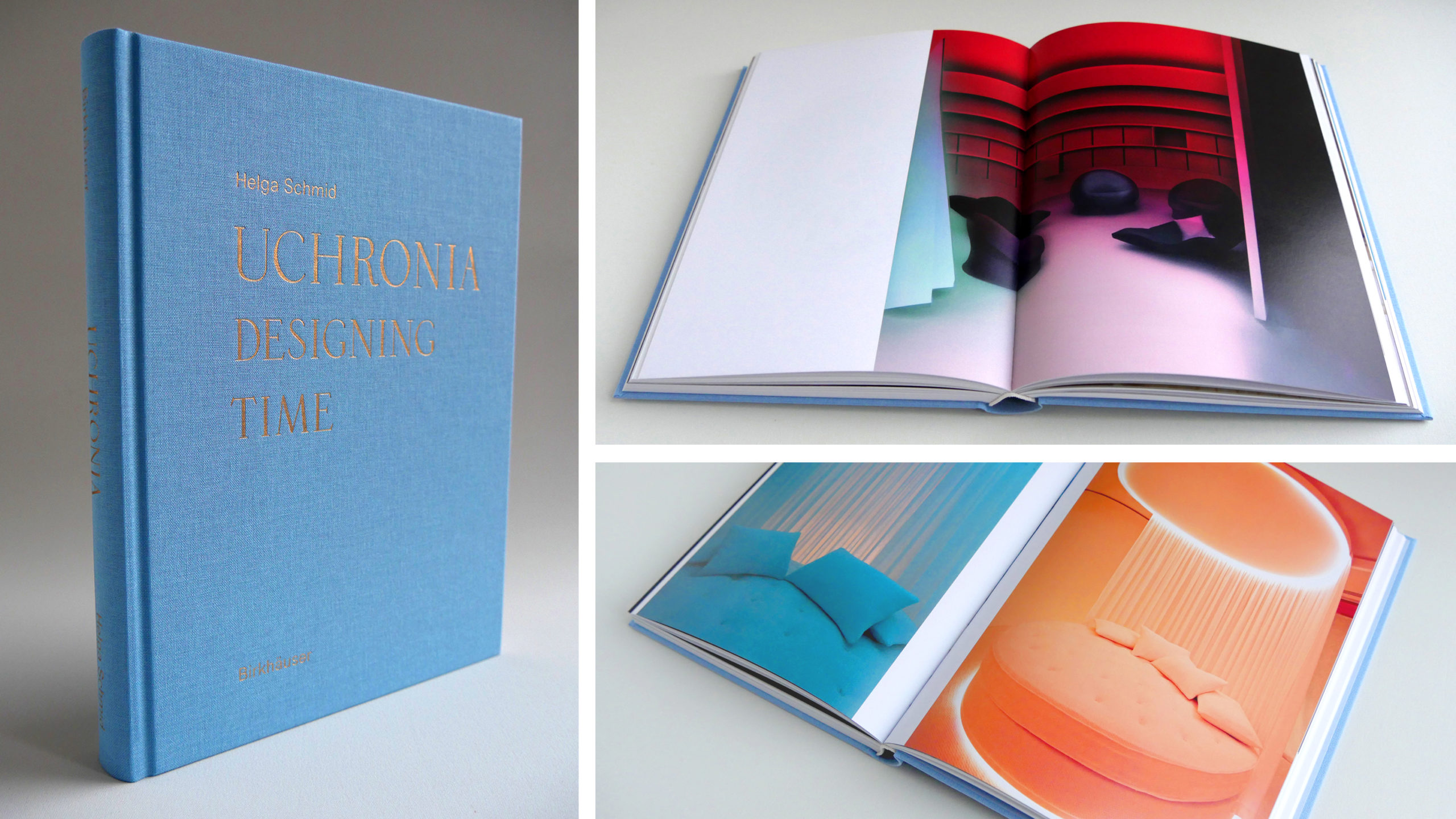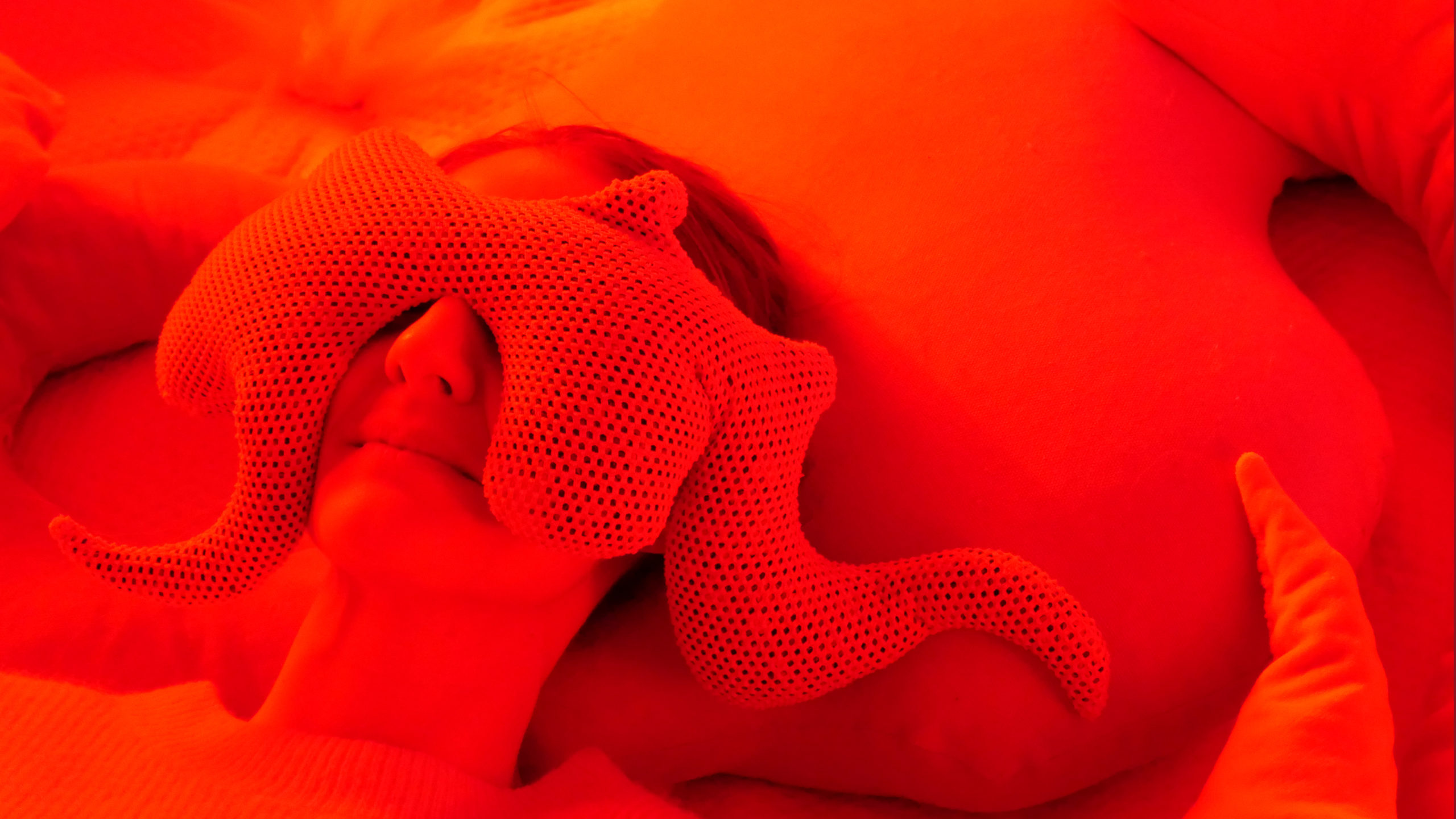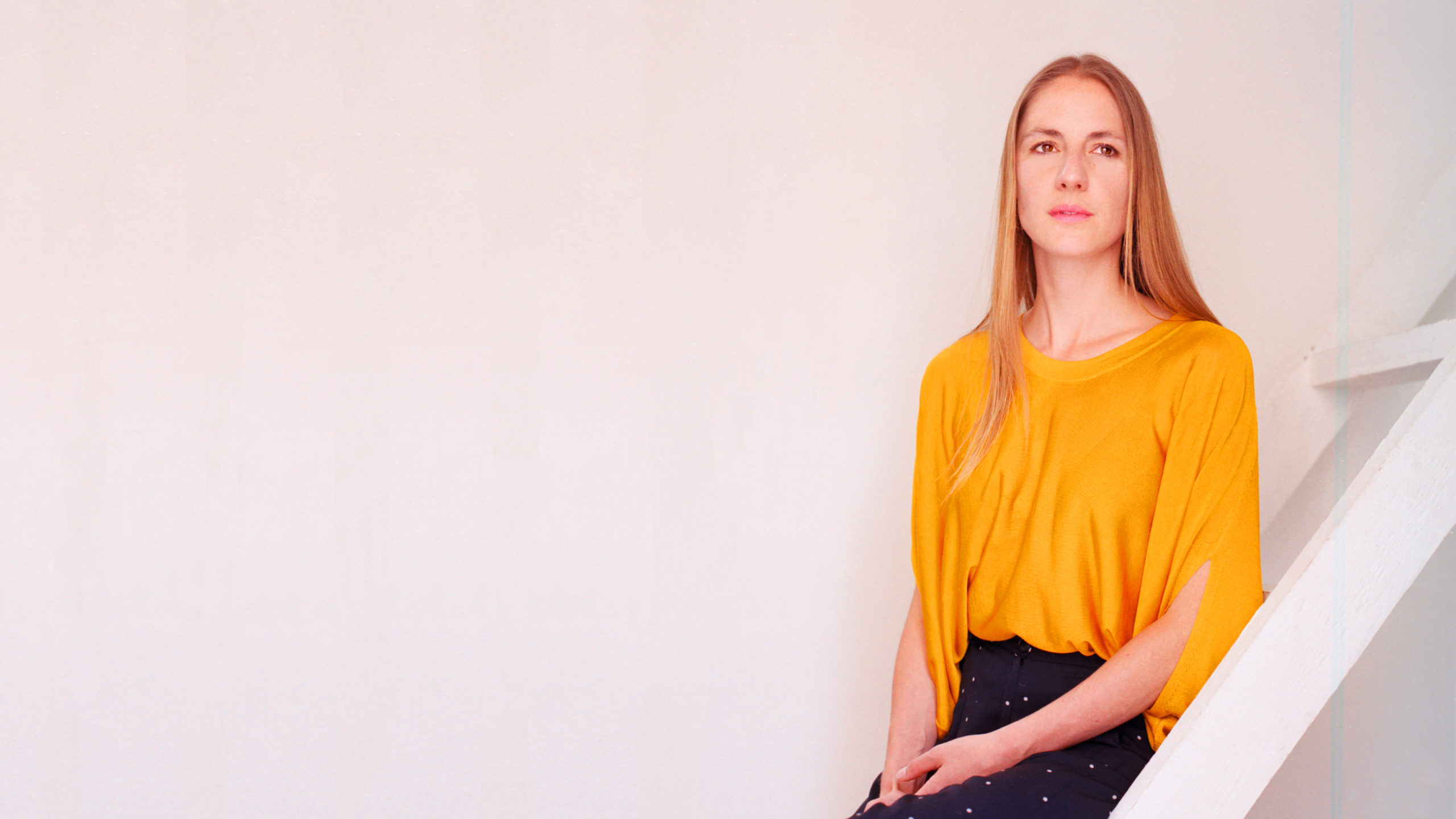 Alumni Spotlight: Dr Helga Schmid
Jun 03 2020
Dr. Helga Schmid (MFAD '10) describes herself as an academic, artist/designer and researcher. She is the Course Director of the BA (Honours) Graphic and Media Design at London College of Communication, UAL, Artist in Residence at Somerset House in London, and founder of Uchronia, an artistic research practice and platform.
Hi Helga, Congratulations on your book. Can you tell us what it's about?
In January my book Uchronia: Designing Time, was published by Birkhäuser, detailing the idea of alternative time systems. In 2019, I was named as one of London's most influential people in Technology (AR/VR) and in 2018, I was a Designer in Residence at the Design Museum in London. Before that, I worked as a researcher in the Architecture and Design department at the Museum of Modern Art in New York, as Senior Tutor at the Royal College of Art in London, and internationally as a designer and artist on various high-profile projects. My work has been exhibited and featured worldwide, including the BBC, the Serpentine Gallery and Design Museum in London, Dia Art Foundation in New York, and the Istanbul Design Biennial.
How can we think about time as designers?
Societal time is a human construct—one that we can question, challenge, transform and even design, especially now. Mass quarantines across the globe due to the Coronavirus pandemic have disrupted a lot of people's sense of time, and prompted thinking about lasting structural changes in the ways we live and work. With time to unwind and reflect, new ways of remote working and communication are causing us to question commuting, consuming, care, habitation, and rhythms of work/life balance. It's time to move beyond dreaming—let's use this unprecedented opportunity to actually try out new ways of living. That's why I say that now is the time for Uchronia—the temporal utopia.
In my practice I use methods of "unlearning" (as described by the artist Olafur Eliasson), experimentation and systems thinking to foreground how specific timing impacts our cognitive and physical performance. By looking at the politics of time, especially contemporary work patterns and time norms, I propose an alternative approach based on natural rhythms. I actively practice designing time in workshops, experiential events and exhibitions. I advocate for temporal freedom and social change, promoting a positive relationship with and experience of time in the now, and the long now.
How do these concepts influence your work?
As part of my practice, I have started to run Atemporal Events at various cultural institutions (eg. Somerset House, HetNieuwe Instituut in Rotterdam, the Design Museum). These events are structured around the human body rhythm and its seven phases (sleep phase, wake-up phase, concentration phase, nap phase, movement phase, intuitive phase, sleepiness phase). Bodily attributes like alertness, muscle strength and peak in concentration become the design criteria to design the spatial atmosphere, select the speakers, performers and musicians during each bodily phase. The audience is invited to leave clock time behind and just listen to their bodies. The latest one, at Somerset House in February just before the lockdown here in London, had included some great work by various artists, musicians and performers. You can see them here: https://www.somersethouse.org.uk/whats-on/24-hours-uchronia-helga-schmid
How do you stay inspired? What do you do for your personal creativity?
Uchronia refers to 'no time' or 'good time' and derived from Utopia, the imaginary place in Sir Thomas More's 1516 book, which remains an inspiration—though I don't advocate going for some idealised space, or time, but rather to treat uchronia as a kind of methodology. Other great projects are the Clock of the Long Now, Long Player by Jem Finer, or The Clock by Christian Marclay, For me, this field offers such a richness and is of such importance, that my long-term goal is to establish and lead a practice-based research centre with the focus on Time and Temporality. The centre is planned as an interdisciplinary and international acting platform and research environment, with art and design research at its core. Relating it back to the question, on an everyday basis, everyone of us is asked to think about, on how we spent our time. I think I continue to find my source of inspiration in the exploration of Uchronia.
Has it helped you attract clients or employers with similar aesthetics?
My work is situated in artistic practice, working with galleries and cultural institutions like Victoria & Albert Museum, Serpentine Gallery and Design Museum in London, and collaborations with artists, musicians and academic partners from various disciplines (eg. design research, chronobiology, sociology, philosophy). Every project always starts with a general interest in my practice. In close conversations with the curators, I develop new installations, writings and temporal events. I have been approached to do consultancy or work in a more commercial context, but I prefer artistic practice and research.
Do you have any advice for incoming students?
We had such wonderful professionals coming in as our tutors when I was at SVA, and the network of people you will meet as part of the course is absolutely unique. Be active, ask questions, be thoughtful and critical – this will be your future network.
What was your experience as an international student?
Words were sometimes not my favourite means of expression, especially as I felt very compromised with my vocabulary. However, we had to give lots of presentations, and I learned to overcome this daily challenge. I focussed on being clear and simple in my explanations, and sometimes presented my work visually rather than verbally. It was a playful act and helped me later to be much more confident in such situations.
I was deeply immersed in the course – my whole life revolved around the course and I found friends for life. I enjoyed the intensity, the work speed, the collaborative nature, the constant dialogue and the long evenings, all bringing us together as a class.
MFA Design made a huge impact on my career. After graduation I had the opportunity to work for Paola Antonelli on the show Talk to Me as a researcher in the Architecture and Design department at the Museum of Modern Art. Paola supported me since then, which led me to study on to my practice-based Phd at the Royal College of Art with Teal Triggs, Jeff Willis and Anthony Dunne as my supervisors.
During the course, I struggled to situate my practice, in art or design. I perceived it as a huge challenge back then, but the course team was so supportive and opened up the breadth of the design discipline. I truly enjoyed the diverse range of professionals coming in and the support I got from the course team.
How has your thesis lived beyond SVA?
Looking at my thesis Table and Chair; Pen and Paper; Text and Time, it expresses a period of experimentation, joy of practice and included very peaceful periods of time, handwriting page by page for hours and days. For me, it was a crucial process of personal growth. Past my MFA, I showed it in galleries around the world, like Dia Beacon in New York and Whitechapel Gallery in London. And of course that last word of the title has become my whole research and practice!
What are you working on now?
I started a project called Uchronian Critical Mass at the beginning of the COVID-19 lockdown, open for everyone to join! In the experiment, you are asked to 'unlearn' societal time and develop your own temporal system, more suited to your own rhythms. The idea is to start afresh with what we call time. You develop and live by your own time-giver for a week, enacting and documenting the experiment through social media. More details can be found on my Instagram (@uchronia.world) or at https://uchronia.world/projects/
IMAGE CREDITS:
Images 1 / Istanbul Design Biennial / Cricadian Space
Circadian Space, 2018. Commissioned by Z33 House for Contemporary Art for Istanbul Design Biennial 2018. Dr Helga Schmid in collaboration with Tereza Červeňov, Malé Uribe Fores, Piotr Ceglarek, Dr Delfina Fantini van Ditmar and Michaela French.
Image 2 / Design Museum / Designing Time
Designing Time (2019) curated by Helga Schmid, Design Museum London.
Image credits: © Francisco Ibáñez Hantke /@estudioibanez
Image 3 / Somerset House / 24 Hours in Uchronia
24 Hours in Uchronia (2020) curated by Helga Schmid, Somerset House London.
Image credits: Carl Bigmore and Kevin Walker
Image 4 / Z33 – House for Contemporary Art / Circadian Dreams
Circadian Dreams, 2018/19. Dr Helga Schmid in collaboration with Malé Uribe Fores, Piotr Ceglarek, and Emily Candela, Z33.
Image credit: Kristof Vrancken
Image 5 / Birkhäuser Verlag / Uchronia: Designing Time
Uchronia: Designing Time (2020), Helga Schmid
Image credit: Kevin Walker