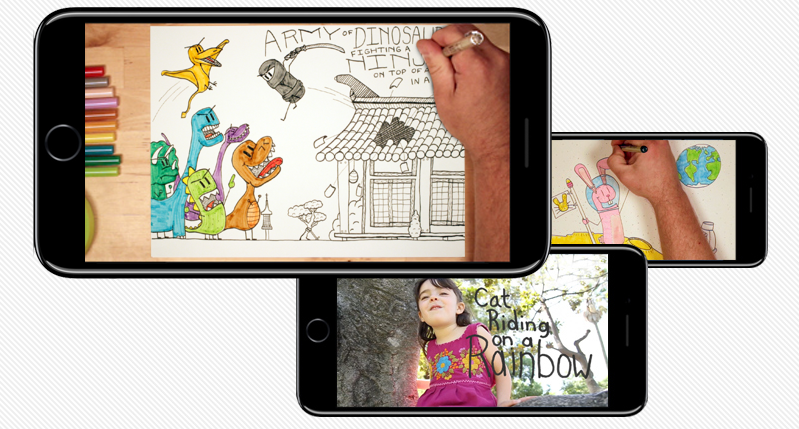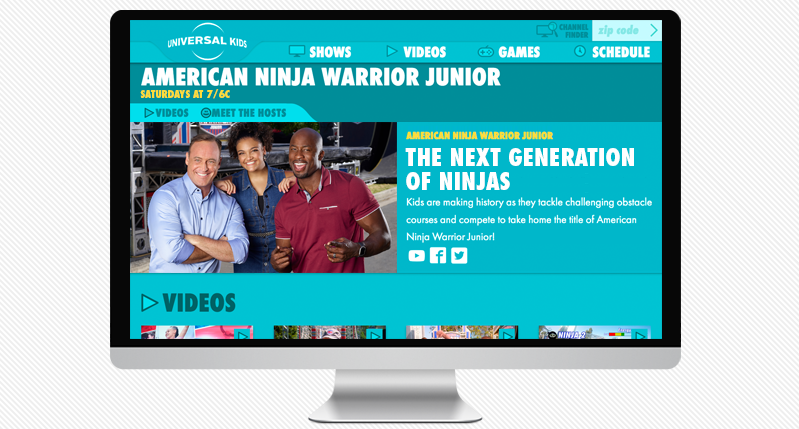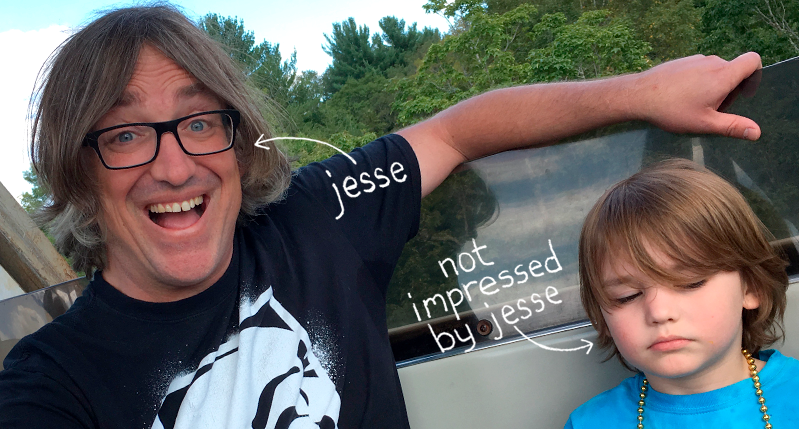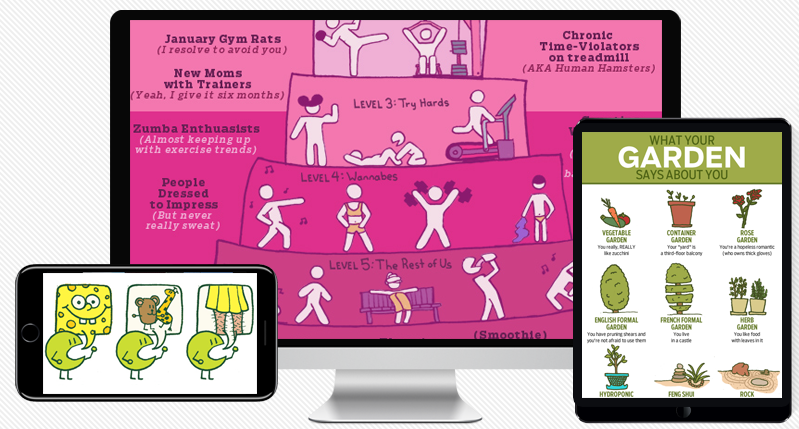 Alumni Spotlight: Jesse Willmon
Nov 02 2018
From the Class of 2006, Jesse Willmon is a longtime member of the SVA MFA Design community. He specializes in UX design, illustration, and adding "adorableness" to children's online experiences.
Tell us a bit about your experience working in UX design for children.
I've been working at Universal Kids (NBC Universal's Kids Channel) helping them update their website and TV-Everywhere apps to be more usable for kids that can't read as well. The goal is also to make the experiences more adorable. In the past few years, I've also done quite a bit of illustration – recent projects include drawing goofy jokes for Nickelodeon, and super cute activity tracker infographics for Nokia. Basically, I specialize in doing any kind of digital design project that needs great UX/UI but still needs little bit of adorableness to it.
What are some of your recent, favorite, most challenging, or most interesting projects?
Draw Me a Blank is a video series where kids would ask me to draw all kinds of things for them. Using timelapse, I'd illustrate their requests and share the videos on YouTube. The process was a lot of fun and kids loved it.
The Draw Me a Blank series lead me to a really fun comedy show called Picture This! where illustrators pair up with comedians. While the comedians perform a 5-10 minute set, the illustrators draw on a tablet which is projected behind the comedian. It's a really great show (definitely not kid friendly though) and a cool collaboration between stand-up comedy and illustration. I've worked with some really funny comedians. (The next show I'm in is November 17th at Union Hall. Get your tickets now!)
We love learning what inspires our students and alums. For Jesse, much of his inspiration comes from the world of comics and illustration. (Having two young children certainly keeps the mind curious as well!)
How do you stay inspired?
I'm continually creating new things and trying new things out. Recently I've been working on a picture book, so much of my inspiration comes from reading books to my 2 kids. I've been working on a bonkers-comedy-talk-show-pilot so I've been watching a lot of surrealist comedies and funny movies and, as always, most of my inspiration comes from watching old episodes of Futurama over and over.
Which designers do you admire most nowadays? I'm most drawn to the work that's emerging from the illustration and the comics world, I think that's where the best design is happening. There is a great book out now called "Belonging" by Nora Krug which is beautifully drawn, well designed, and handles a difficult subject matter gracefully. The Emil Ferris book "My Favorite Thing is Monsters" is amazing in terms of story and concept, but is also really well designed and executed. I also really like James Yang's illustrations, they are simple and beautiful. When I see them on the E Train it makes me happy.
Finally, we hoped to learn what insight Jesse could offer now that he's spent some time outside of the program. For future students, this perspective can be invaluable.
What advice would you give incoming students?
I think the most important thing for a new student is to be open to things you have never tried before. There were so many different types of projects and things to do in the classes, sometimes it can be overwhelming. There are always one or two projects that are totally out of your comfort zone that could help shape you as a designer. If you do the same thing over and over again, you'll get the same results. The different styles and thought processes that the MFA Design program exposes you to will push you into becoming a better designer.
What is your favorite part of the MFA Design program?
The people I met while in the program. The professors are amazing to work with, but my fellow classmates have gone on to do amazing things and have become some of the new leaders of the design profession. It's really great to be part of that community and see everyone grow over the years.
What impact has SVA MFA Design had on your career?
My design career would not be where it is today without SVA Design. The program helped me learn to roll with the punches and also how to survive in a long-term design career. The important thing is just to keep going and keep making stuff.
If you could choose a thesis topic today, what would you pick?
My original thesis was interactive comics. I think if I was going to do the program all over again today, it would be the same thing…only better!
To learn more about Jesse, visit www.jessewillmon.com. For inquiries about (possibly adorable) collaborations, he welcomes messages to jesse.willmon@gmail.com.