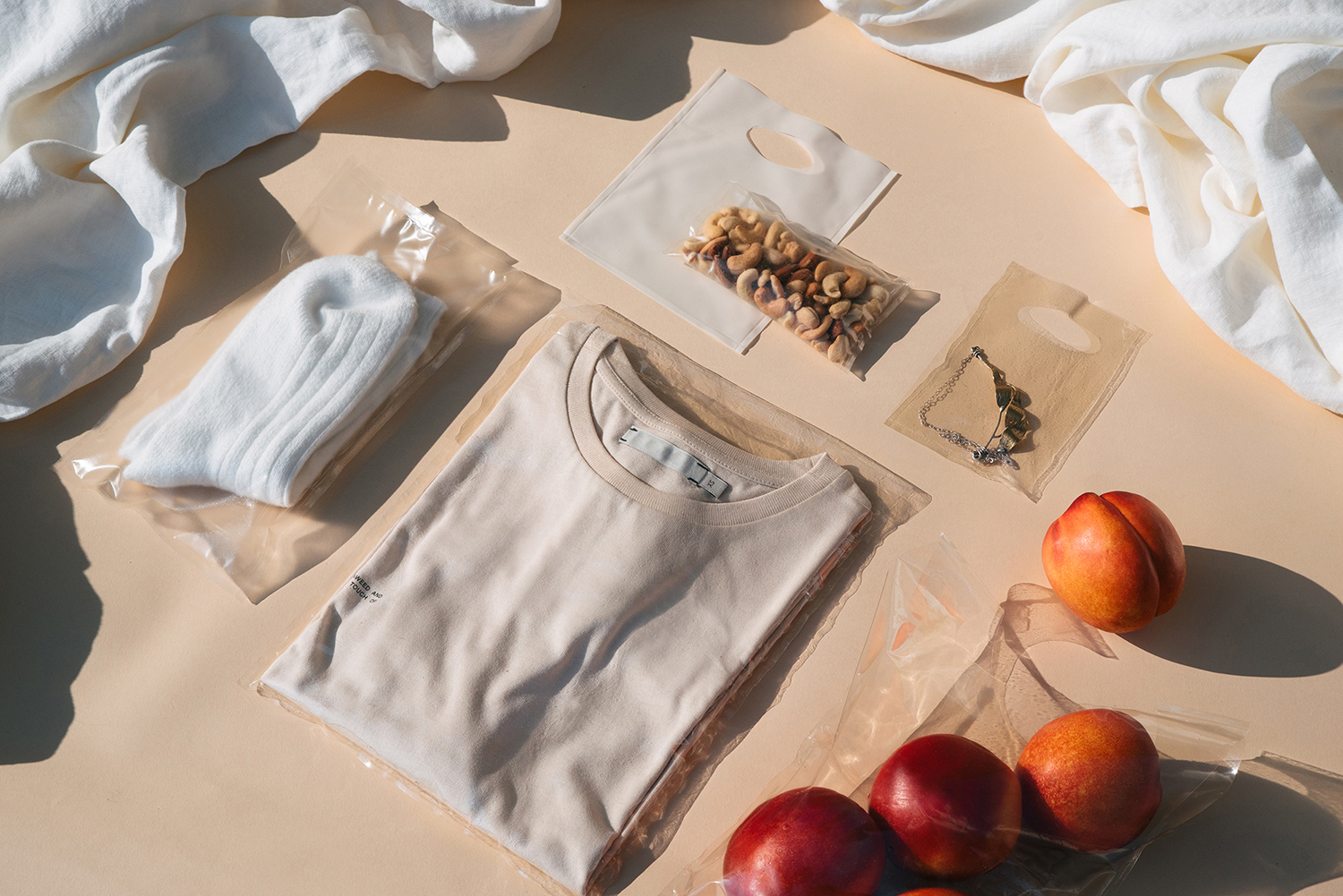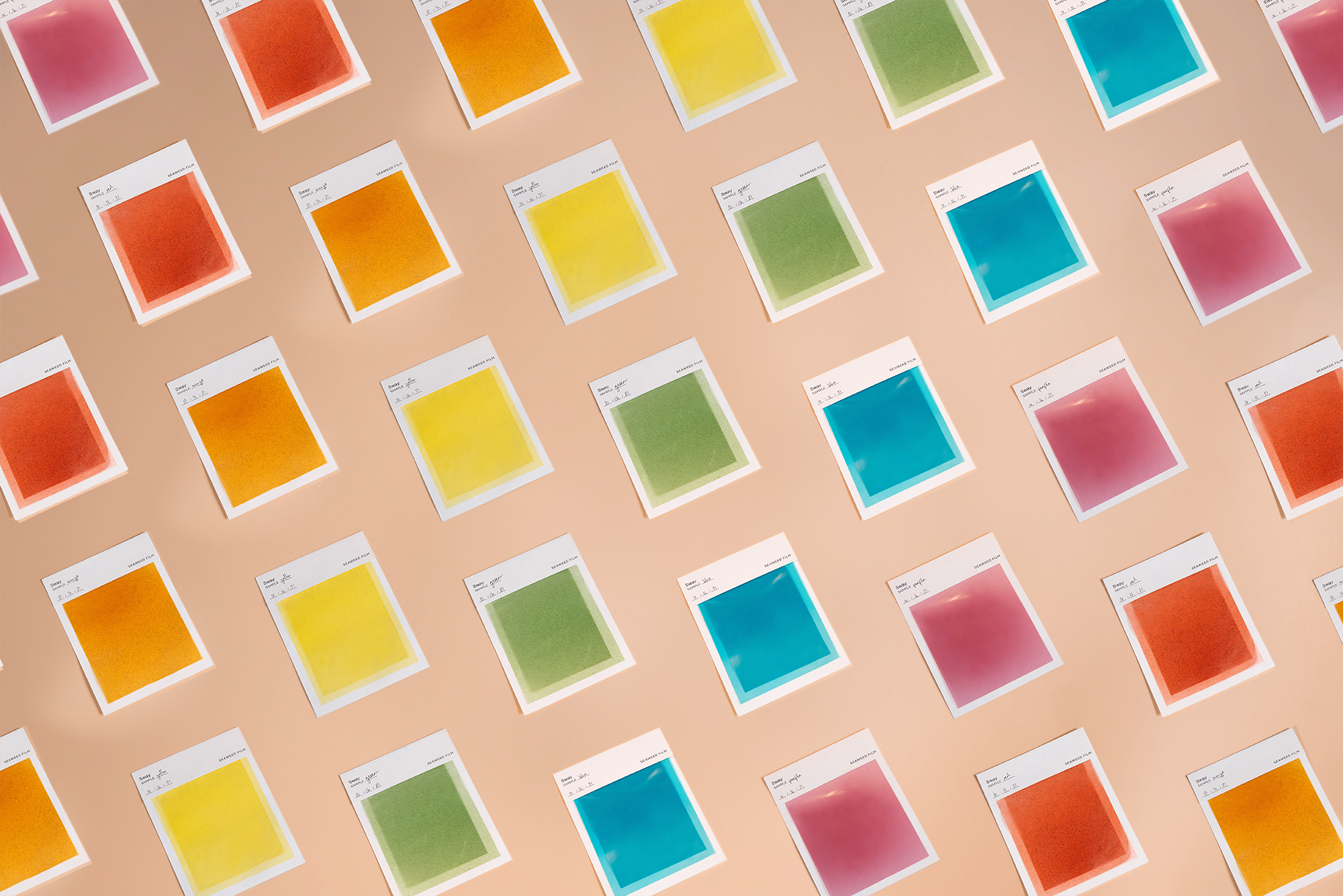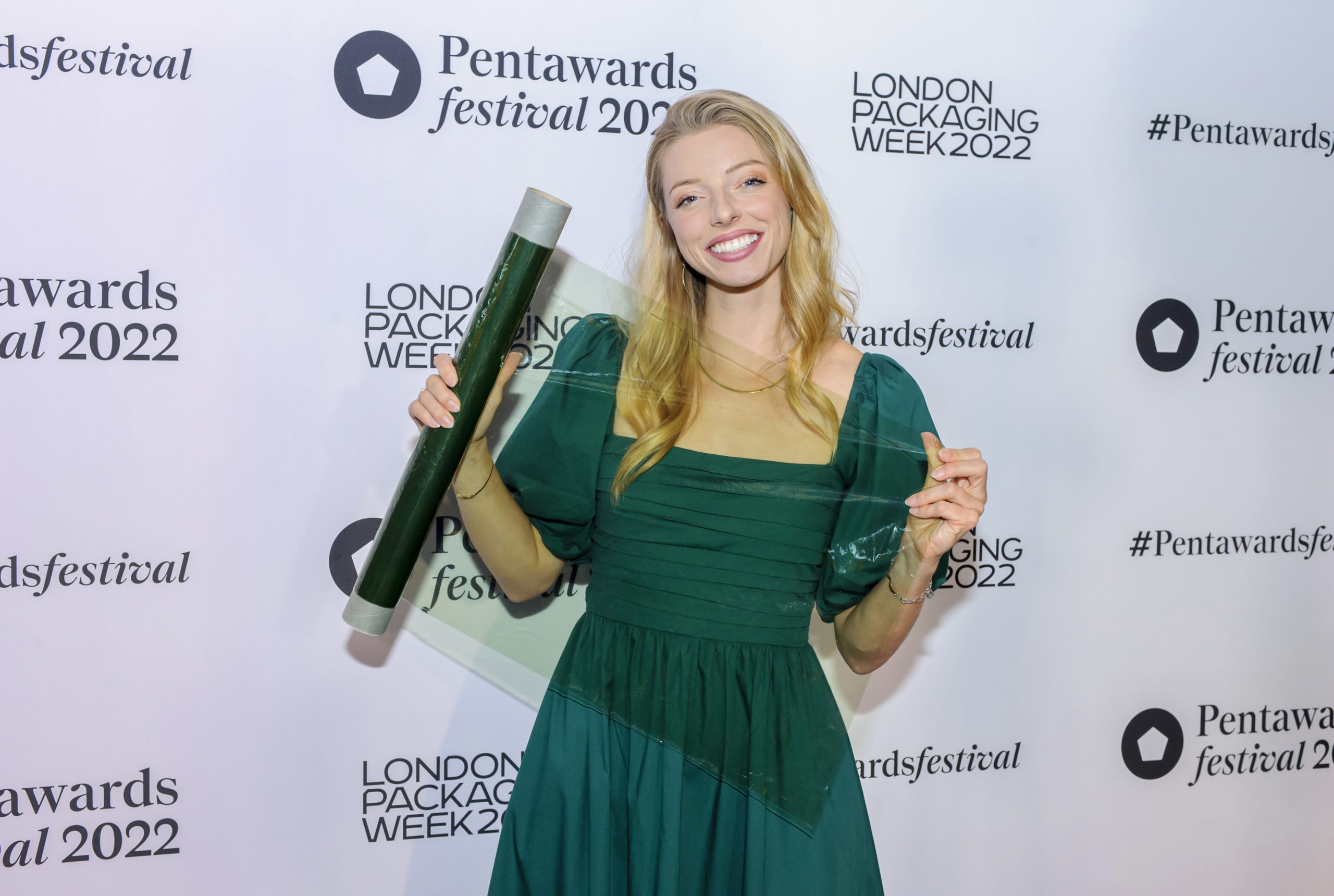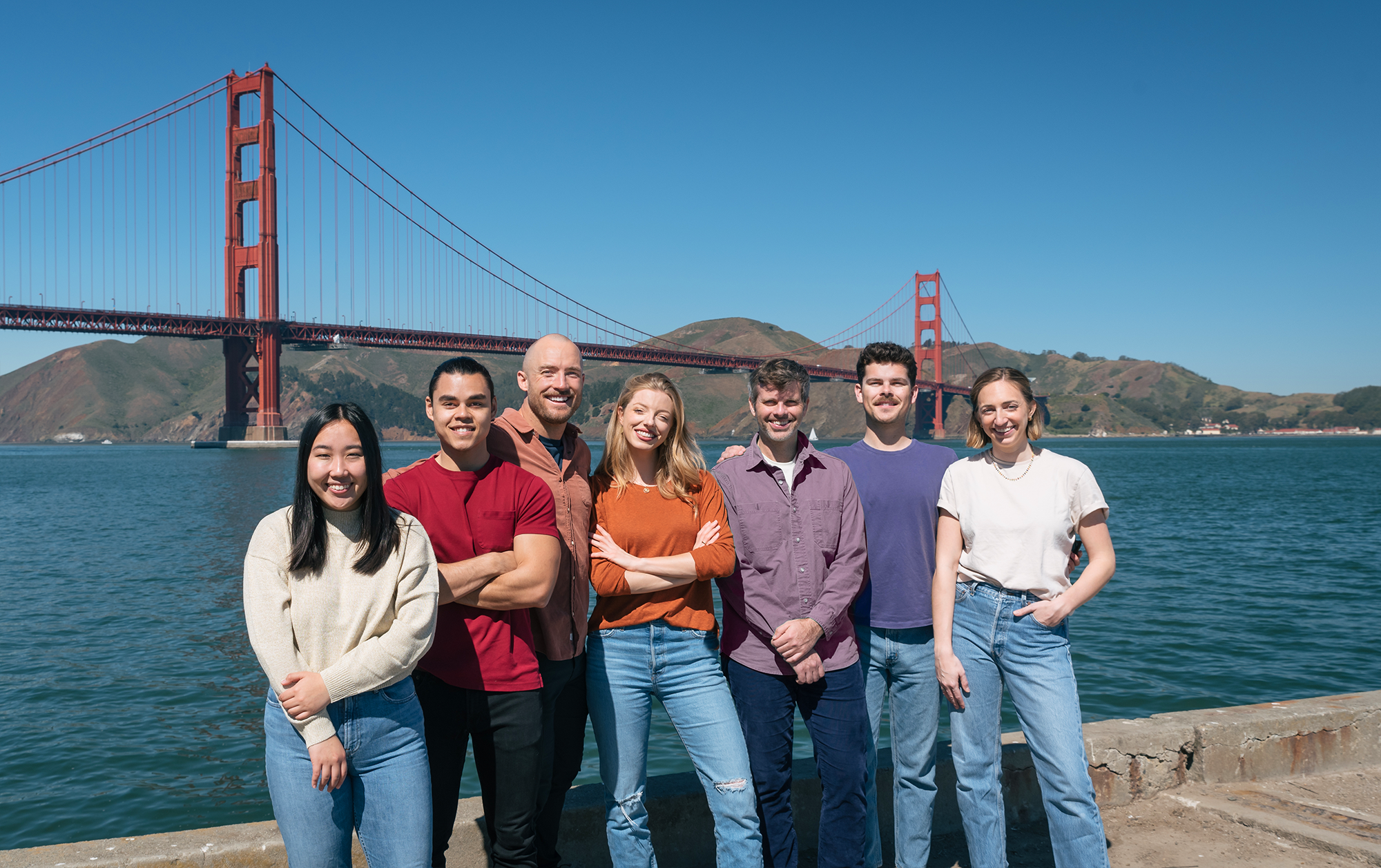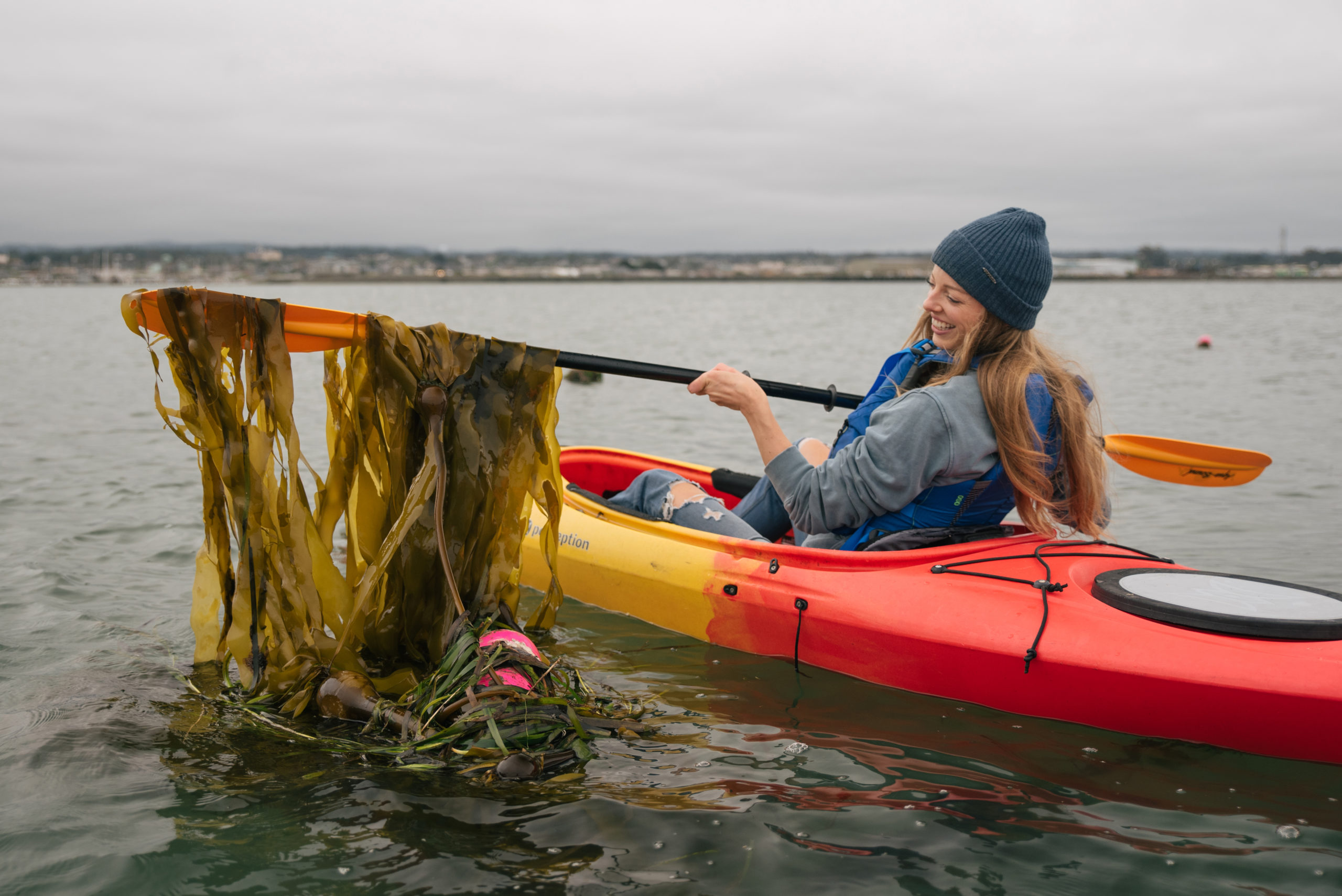 Alumni Spotlight: Julia Marsh
Oct 26 2022
We've all heard about Julia Marsh's (class of 2019) company, Sway, which harnesses the power of seaweed to create compostable substitutes for single-use plastic. What is the path that got her there, why did she decide to fight single-use plastic, how did it all start, and what hurdles did she have to overcome? We were honoured to welcome Julia to our SVA MFA Design studio in Manhattan to get some answers to these questions.
Julia grew up beside the ocean, spending hours at the beach and in the waves, so it's no surprise that she feels a deep connection to the ocean, but also to nature in general. As she grew older, Julia developed a career as a graphic designer, working mainly in packaging. After some time, however, she began to realize that her identity as a designer was in contrast to her identity as an environmentalist, and began exploring how she could reconcile the two.
In 2017, she began her masters research in the MFAD program at SVA. During her time at SVA, she began her first experiments with seaweed as a biomaterial. After all, what better inspiration for someone who grew up right by the ocean?
To better understand the holistic seaweed supply chain, Julia traveled to Indonesia to work in a design studio and visit with seaweed farmers.There, she learned that in addition to requiring no land, fresh water or pesticides, seaweed grows incredibly quickly and abundantly.
Back in New York, she now knew what to do. For her master's thesis, she formed the first prototypes of a seaweed-based film and developed the complete Sway brand as well as the business model that she would later put into practice.
Following graduation, Brian Collins invited Julia to speak at the 2019 Aspen Ideas Festival, where she received much approval for her product from multinational consumer brands. The feedback was validating, but she still wasn't exactly sure how to put Sway into action.
So to sort it out, she and her partner Matt set off on a road trip from Berkeley to the southernmost tip of Chile – for the adventure, but also to visit seaweed farms and biomaterial innovators. With a rig equipped with a rooftop tent and a built-in kitchen, they set out. Along the way, the two visited seaweed farms, made connections with innovators, and learned about the material. As beautiful as this road trip was, something overshadowed the experience. There was plastic everywhere! Along the roadsides, on the beaches, in the water, everywhere you looked, there was litter. Waste management in many of these regions is very limited. This creates a vicious cycle: the plastic problem drives climate change through the production and processing of petroleum, which ultimately drives social inequality, which feeds demand for more plastics – and so it starts all over again.
After this journey, Julia asked herself: What if plastic had the ability to restore and replenish the planet, instead?
Then, in early 2020, the pandemic caught up to Julia and Matt in Peru. That's when they decided to properly start Sway.
The first step was to build out a team with skill sets complementary to their own – engineers and supply chain experts. They raised a $2.5M round in 2021, which enabled them to build out a lab space and bulk up the talent to a full-time team of ten.
Together, the Sway team has since designed a portfolio of seaweed-based products, and spoken with 150+ fashion and consumer goods brands to better understand their packaging challenges.
As it turns out, there is massive demand for this type of packaging. Sway has already won several awards and secured enough funding for Julia and her team to grow their business and their vision of replacing lightweight plastic with seaweed plastic.
After the talk, we had the opportunity to ask her some questions and here is the interview.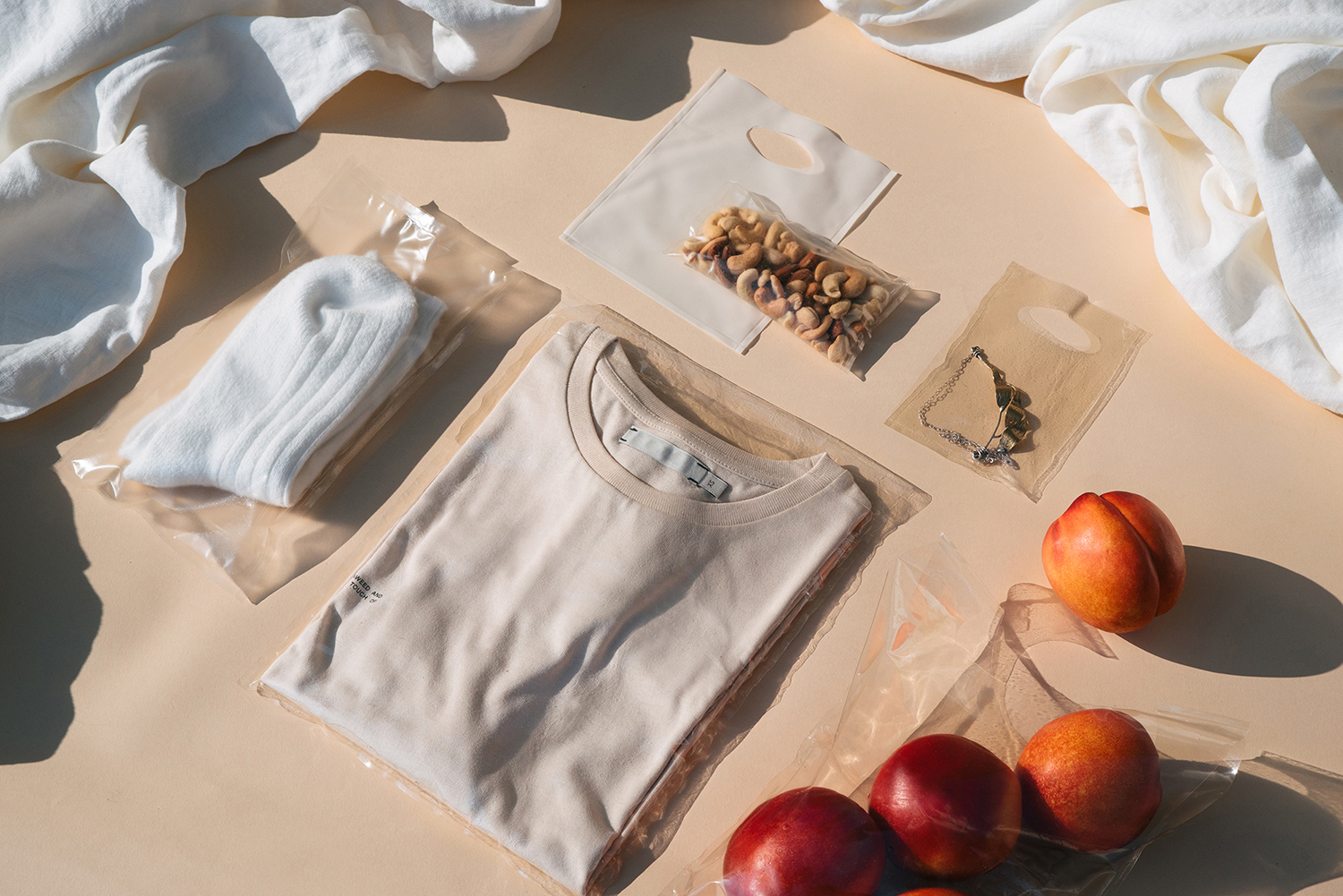 What sets Sway apart from other seaweed companies?
Julia: I think the distinguishing factor is design, actually. I think designers are really well positioned to start companies because we communicate well and make things beautiful.People are more willing to engage with them. It doesn't mean that those other companies aren't successful, but we try to lead with design. We say we're building this material technology, but then we also really care about the communications strategy. We care about how brands adopt our materials and share those stories with their customers. That's the primary differentiation. The second piece is a really holistic lens to scaling. This material has the potential to meet massive demand, but I also care deeply about ocean ecosystems. It's where I grew up. How can we build the health of the oceans into our model, so that the success of our packaging is interlinked with all the potential positive impacts seaweed cultivation can bring?
Can you tell us the story of your branding?
Julia: Maybe you've encountered this as well, as fellow designers…Creating the visual identity can be the most stressful piece of building your own company. At least it was for me. I couldn't figure it out, I had so many concepts. I never found something I was happy with besides the color palette. So finally, after we raised our first funding round, I had the resources to hire friends to improve the overall design. I couldn't do it myself for some reason. I was too personally invested. So, yeah, all your classmates are the most amazing talent pool, and I love finding opportunities to collaborate with my former classmates to develop the brand. I wanted something that you could shrink down and stamp as a small mark, and it would be recognizable that you could also blow up. Turns out I just needed help!

Do you ever feel pressure from the plastic manufacturers when you started the project?
Julia: If I'm interpreting what you're saying correctly; do they want to shut down what I'm doing? Not yet. But I've found that folks in 'big plastic' – they know that bio-based is the way of the future. Most plastic people are like, "show me a new technology, and let's collaborate." It actually only works if I work with them from the beginning because if I design it in isolation, then it's never going to scale.
Is there something that you are missing from the design work that you did before founding your own company, now that you're more on the business side?
Julia: Truthfully? I miss running the social accounts, it was so fun. I started the Sway Instagram during my thesis and it has grown and grown steadily over time. It was my place to continue playing with things like infographics and stories. It turns out that the CEO of a company isn't supposed to do that, so I've hired someone now.
People early on were questioning why I cared about social media as a B2B company. We sell materials to companies, so why should we have a social presence? I've actually found some of my best employees via Instagram! They were looking for solutions in this space, they care about climate, packaging, and design. They might have thought, "Oh, this is a beautiful Instagram account" and then followed along, and when I post a job, they apply and they're already completely on board and it's way better than LinkedIn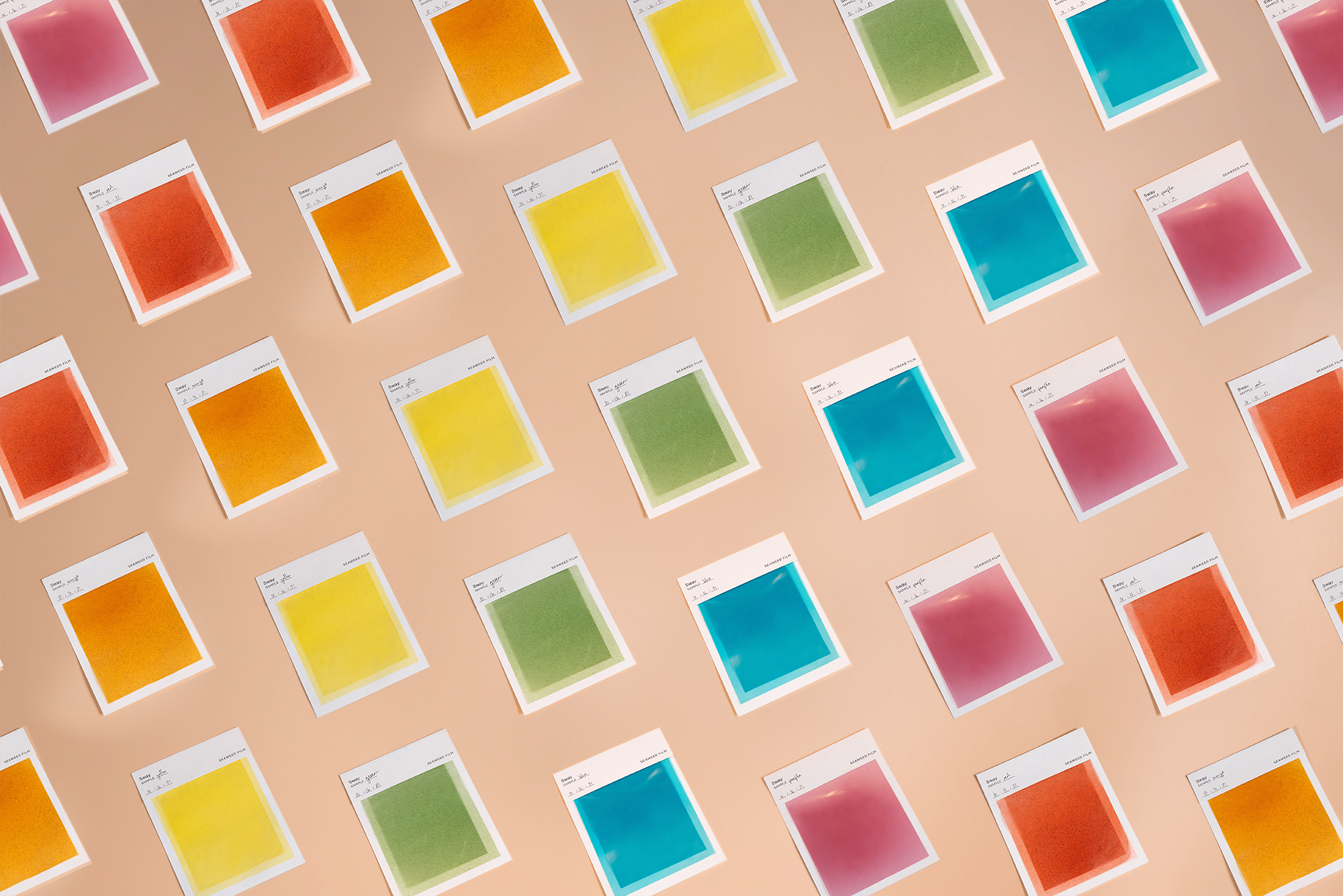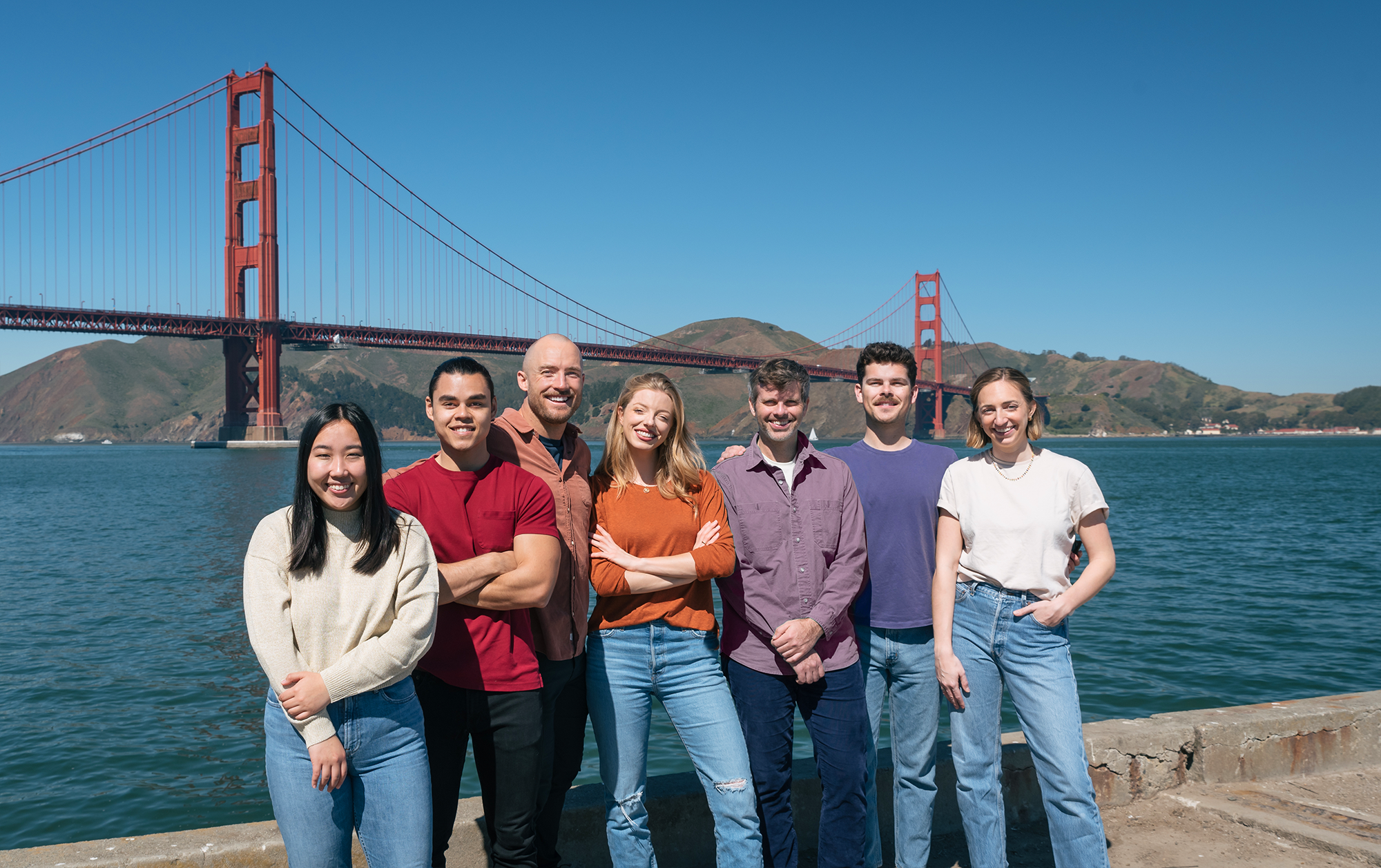 Check out Sway's instagram (@swaythefuture) and website to learn more about their mission.