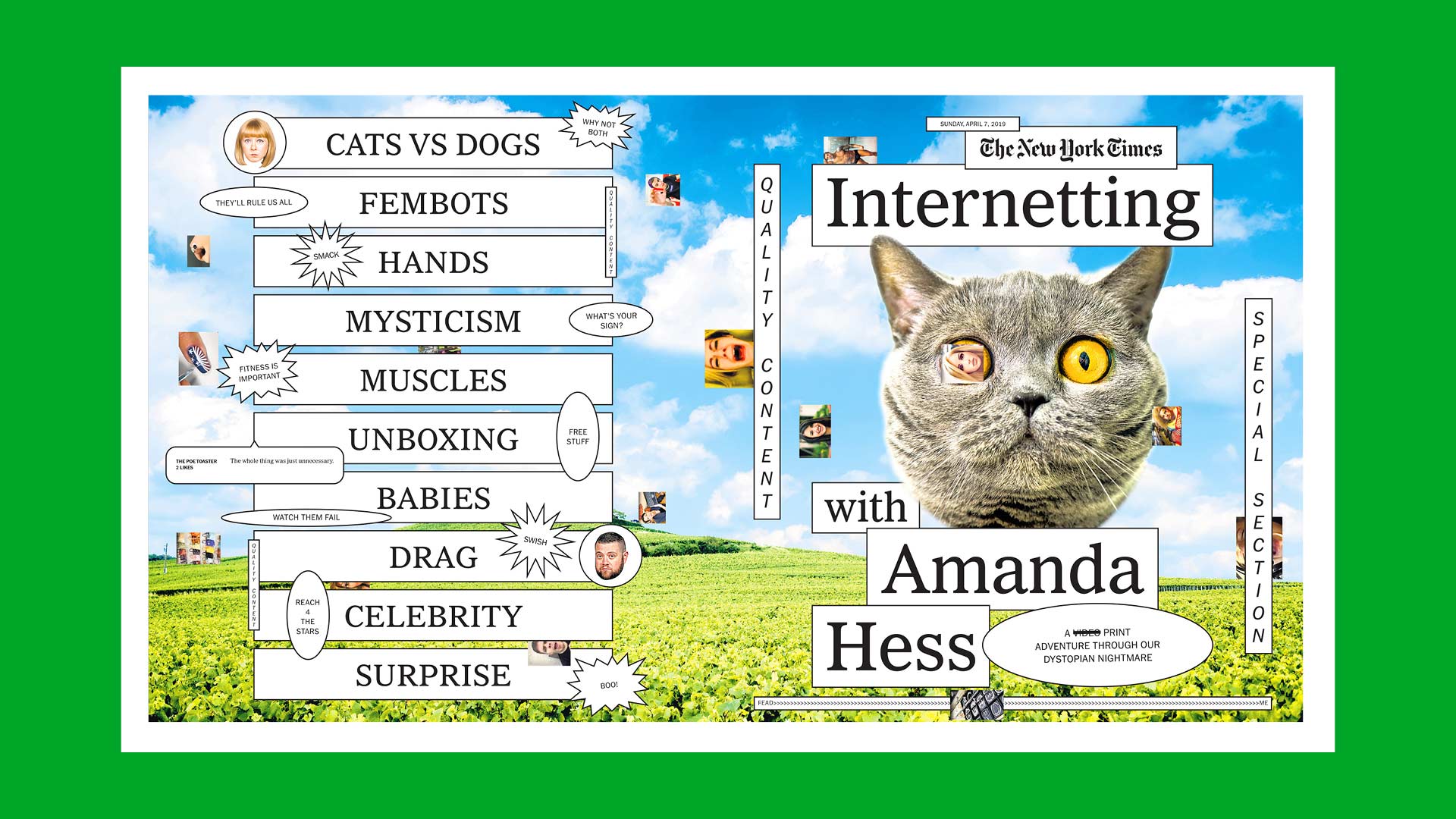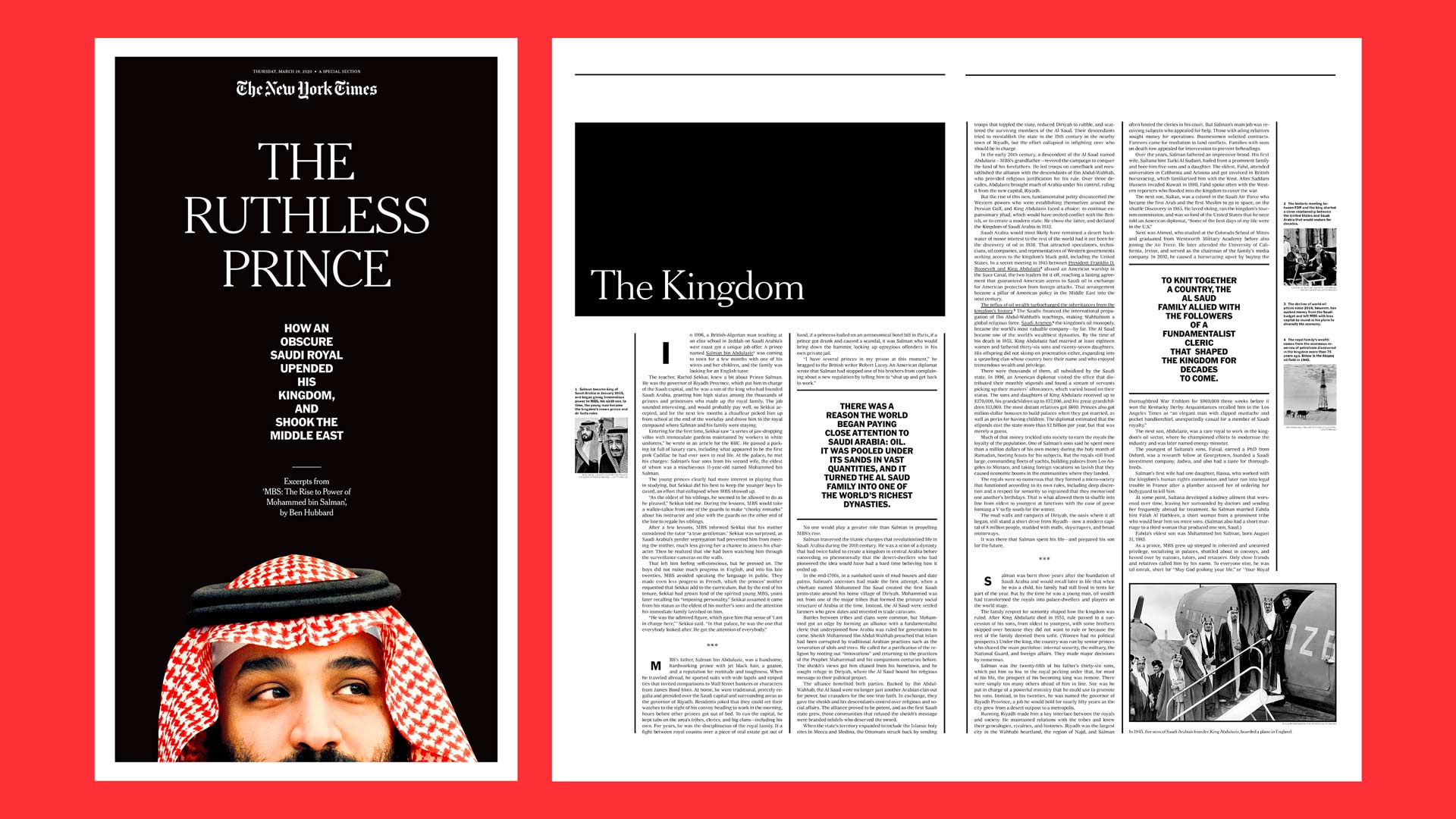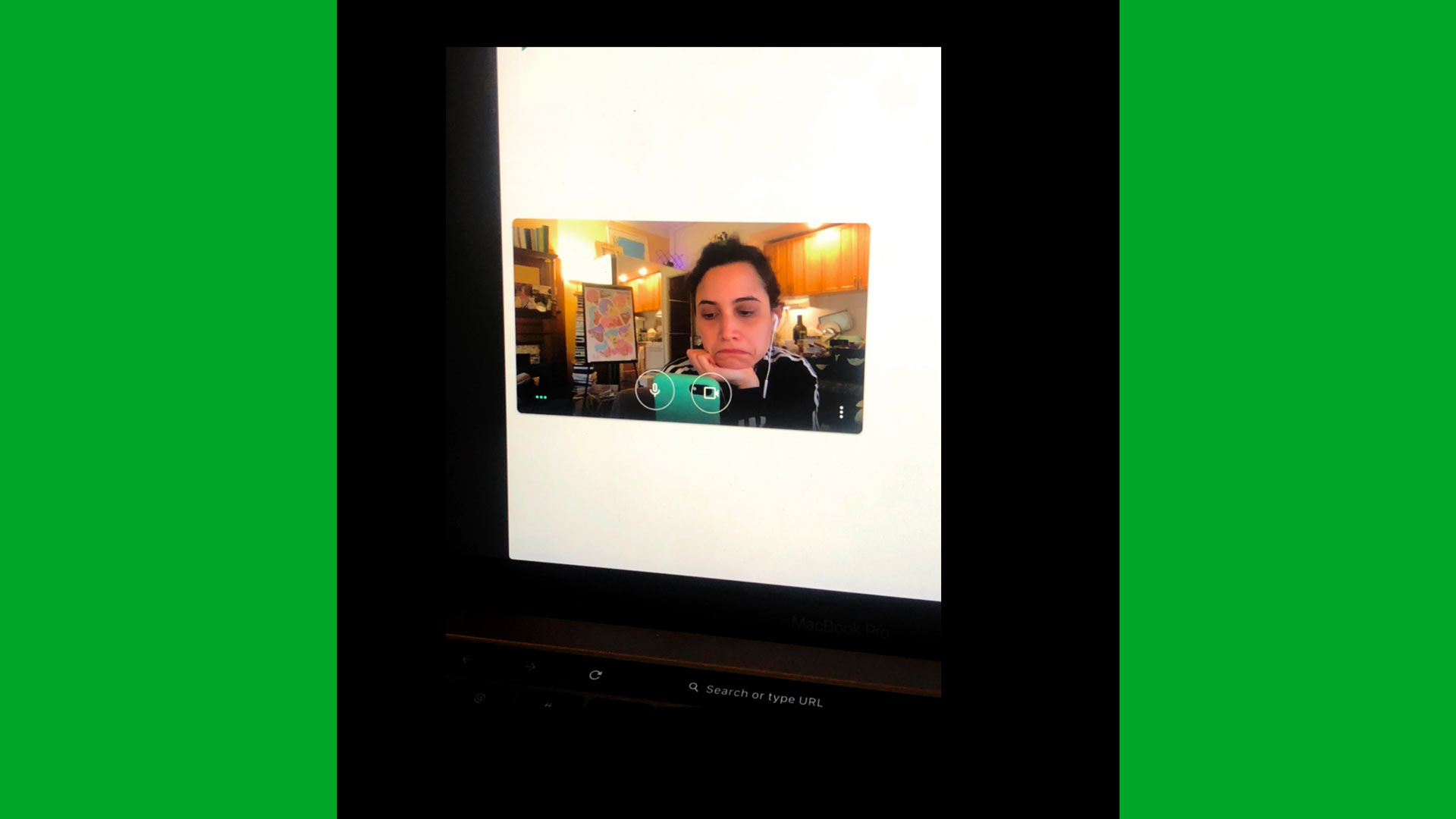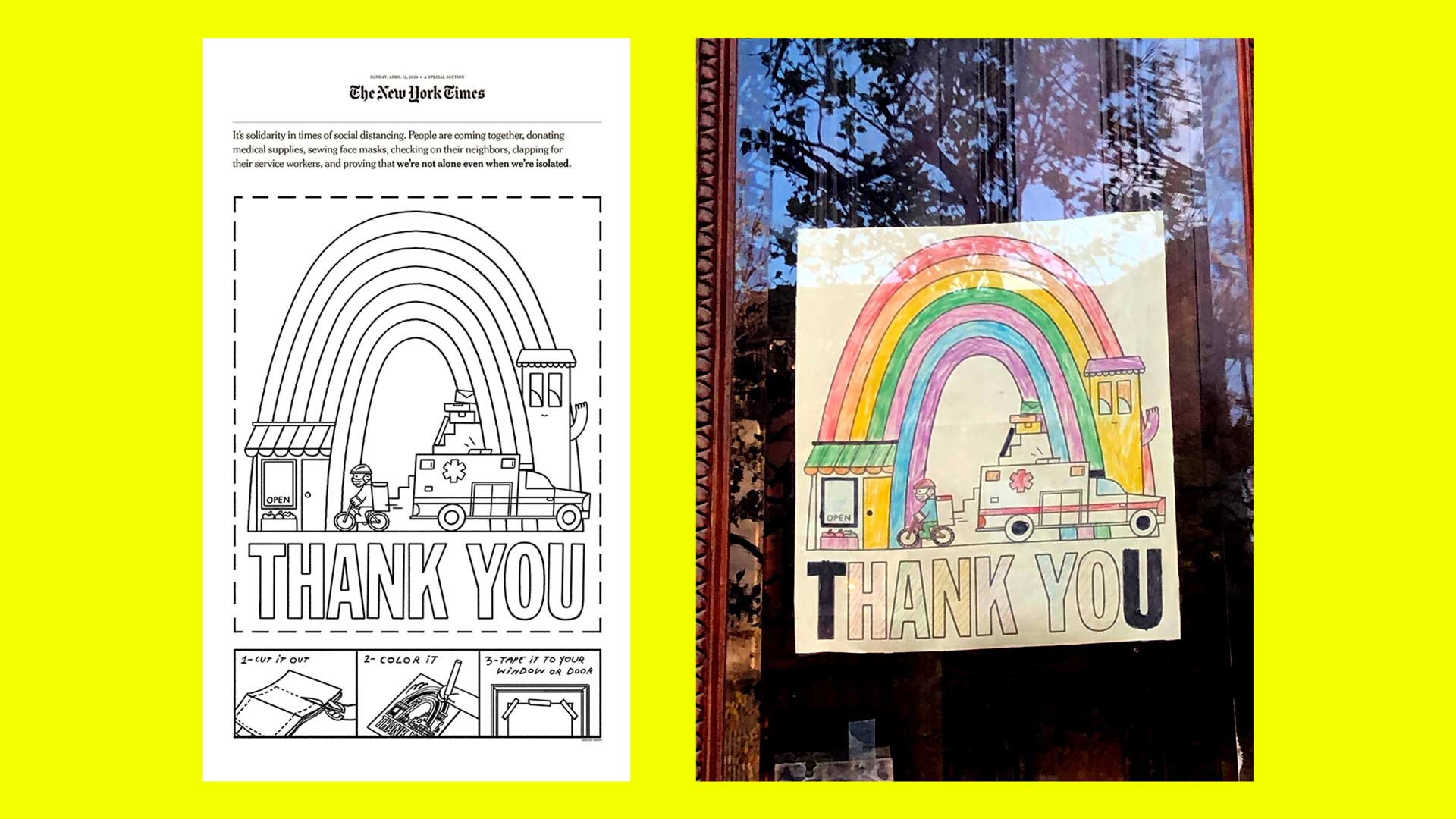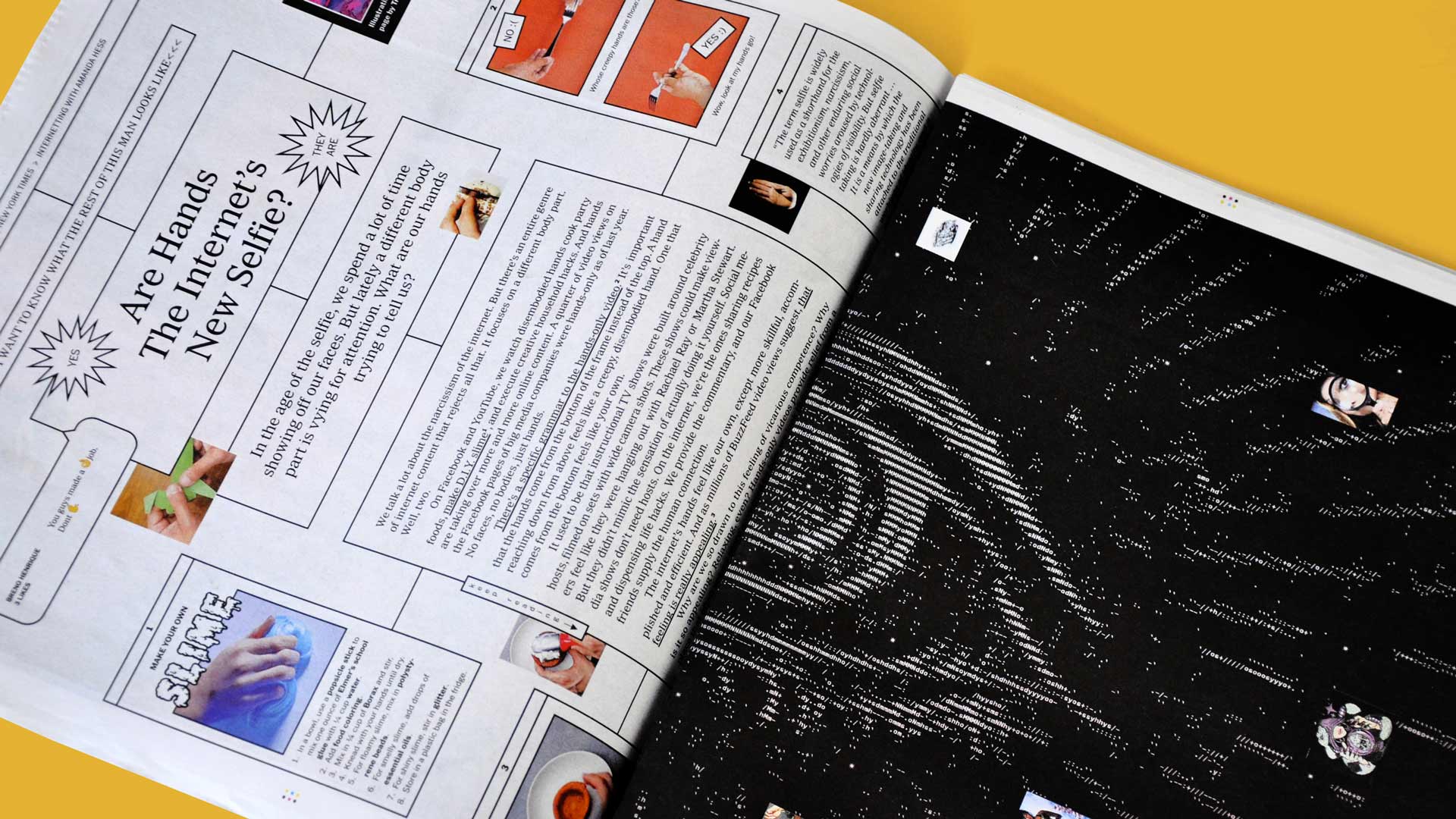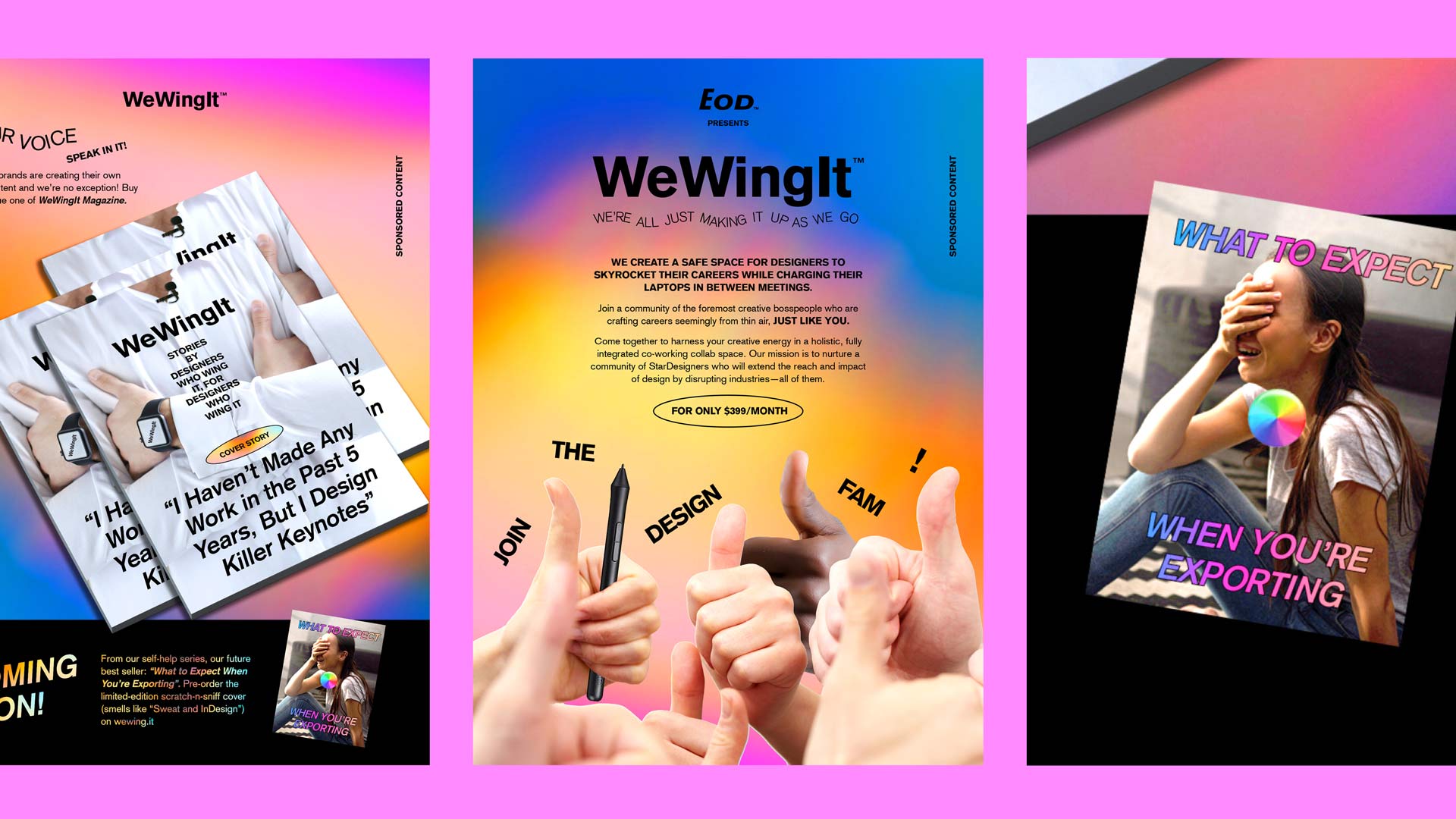 Alumni Spotlight: Tala Safie
Jun 11 2020
Tala Safie MFAD'18 currently works as an art director at the New York Times, focusing on print news design and special projects. She also does freelance work with AIGA Eye on Design and other clients.
Tell about an interesting projects you've worked on at the Times?
I recently worked on a print "call to action" service section at the New York Times that offers ways for people to help others even when they're isolated. It came out in the beginning of April, when Covid-19 started to hit New York pretty hard. It was one of those challenging but exciting instances where I pitched the idea of the section, and was in charge of its editorial planning, in addition to designing and art directing it. I had to produce it in less than two weeks, from home, and without a printer to proof it, which was pretty terrifying.
It ended up working out quite nicely, mainly thanks to our illustrator Bráulio Amado who made a DIY cover that people ended up coloring, cutting out and hanging on their windows, as a small gesture of gratitude toward service workers. Kudos to my coworker Andrew Sondern who helped me put it together.
Which designers do you admire most nowadays?
I admire designers who are investing their skills, services, and time into helping their communities. Designers are speaking up, creating open-source shareable assets, designing CTAs and useful infographics, signing up for pro-bono work to help organizations and civic groups. I witnessed that feeling of solidarity in Beirut when the October revolution started back in 2019, and I'm seeing that with the BLM uprisings in the U.S. right now.
What do you do for your personal creativity?
I generally have pretty tight deadlines, so I can't "moodboard" and overthink things, really. I do sometimes look at Etel Adnan's paintings for color inspiration.
What are your thoughts on current design trends?
A design trend heat-check is always amusing to me. I'm usually curious to see what the corporate flavor of the month is — by mainly looking at the branding of subway ads. What visual treatment is accompanying the infantilizing and belittling tone of Seamless and Casper? Over-friendly vector illustrations? Millennial minimalism? Pastel color palettes? Matisse-like cut outs? Flat photography? 
Any advice for incoming students?
Make full use of the tools and resources offered by the school, especially the library. And always bug Steve in his office, he's the best resource, really. Plus he's funny!
What was your experience as an international student?
I enjoyed the fact that most of our SVA projects, especially in the first year, forced us to get to know and interact with the city, which was really helpful for someone like me, who had recently moved to New York for the first time.
What is your favorite part of the MFA Design program?
Sindre Annweiler.
Tell us about your experience at SVA
The multidisciplinary nature of the program shaped me into becoming more of a generalist, which helped me juggle different types of freelance work, spanning different media and design platforms.
The solid connections I made with my teachers and peers played a big role in my career, especially in New York.
If you could choose a thesis topic today, what would you pick?
I've been lately fascinated by OSINT (open-source intelligence), specifically the excellent work done by Bellingcat and the NYTimes visual investigation team. I'd love to help design some sort of a manual that details some of the open-source tools and processes they use.
Any shout outs?
Visit blacklivesmatters.carrd.co + thisislebanon.info/donate !!!!! Also read the new Journal Safar.