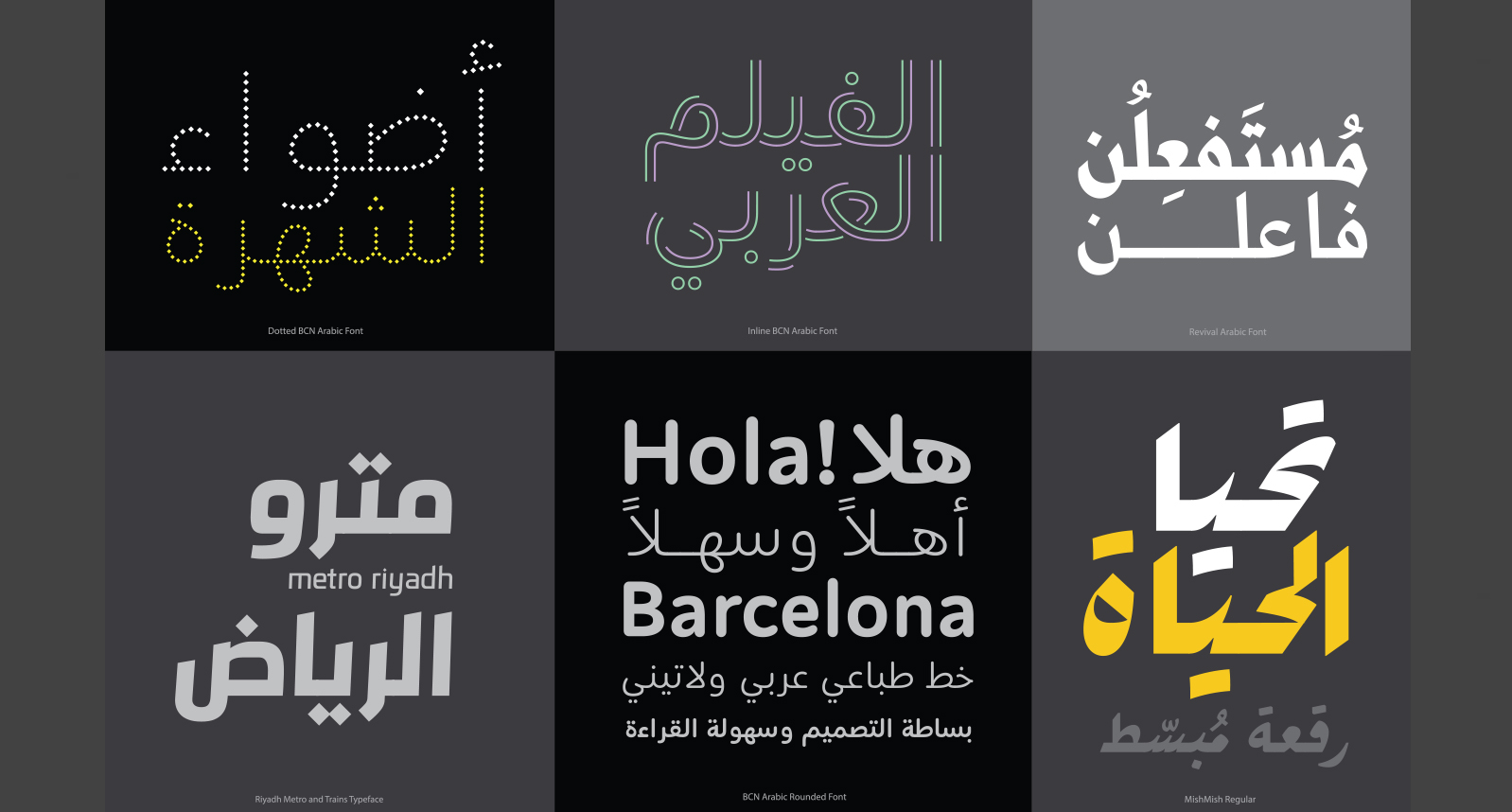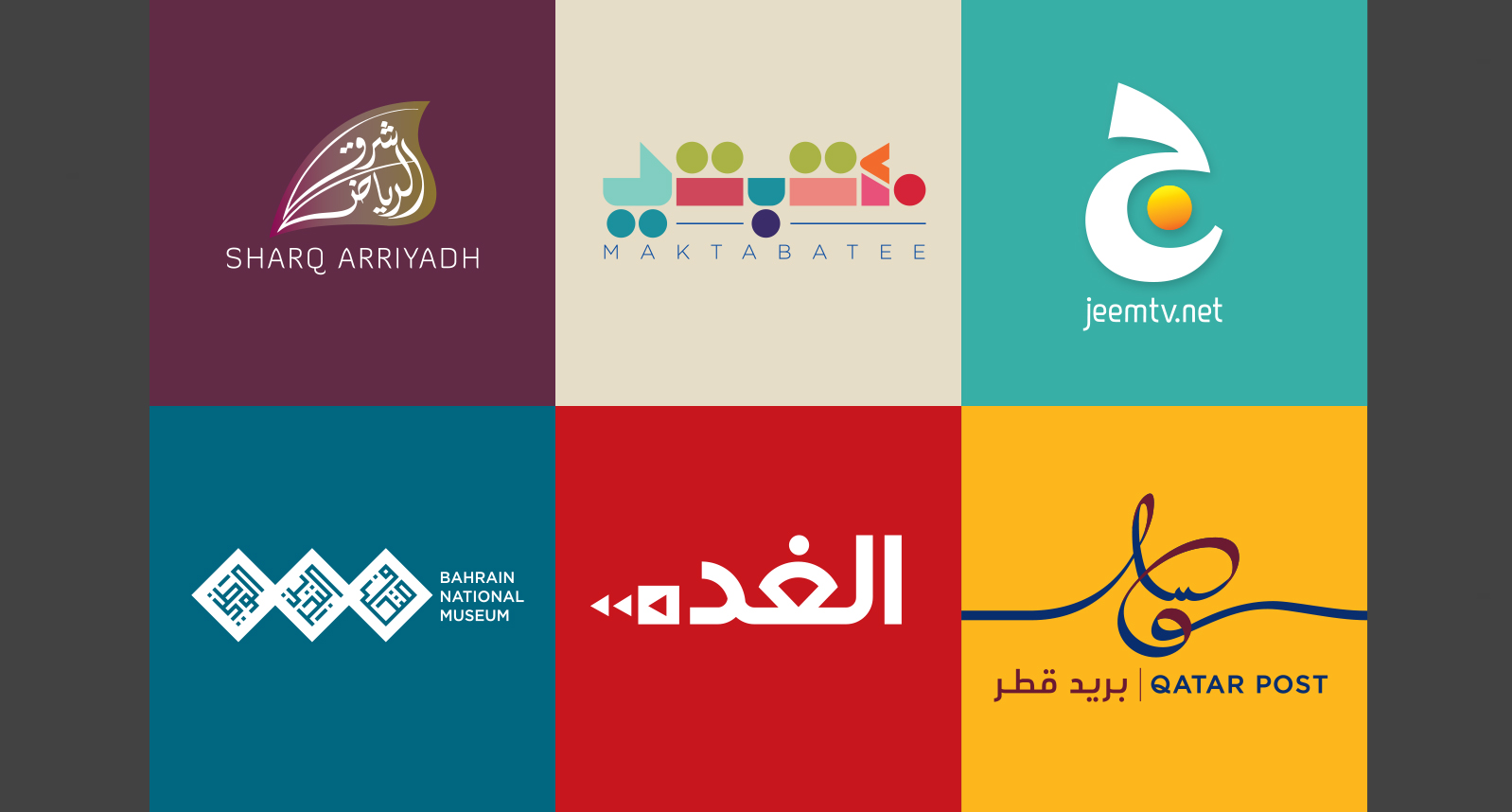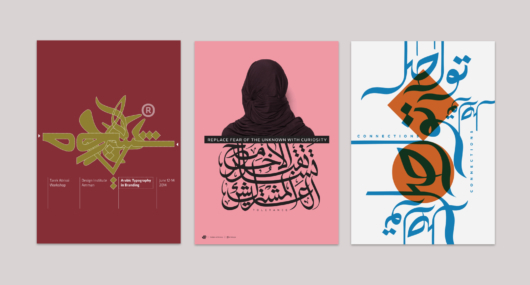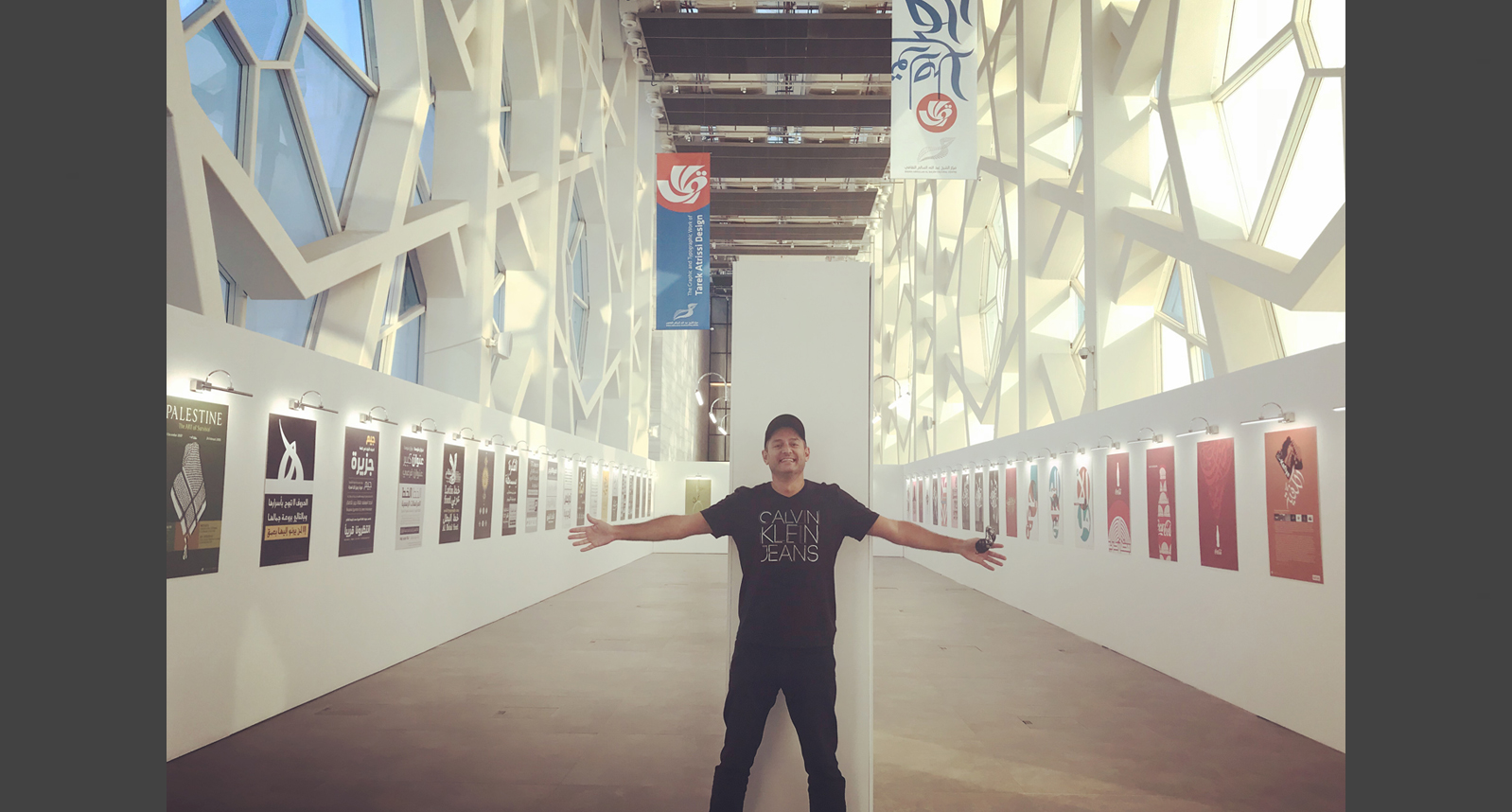 Alumni Spotlight: Tarek Atrissi
Dec 20 2018
By Julia Marsh

For the past 18 years, Tarek Atrissi has been at the head of his multidisciplinary design studio, which focuses on branding, Arabic typography, and exhibition design. We caught up with the Class of 2003 Alum to learn about his experience as an international design director.

Tell us a bit about your studio, Tarek Atrissi Design.
We're a multidisciplinary studio with offices in Barcelona and the Netherlands, with a focus on branding, multilingual typography, and exhibition design. Since founding the office in 2001, our primary area of expertise has been cross cultural design and Arabic typography, and that gained us a range of clients across the Arab world and internationally, some of them are Apple; The V&A museum in London; Mathaf Arab Museum of Modern Art in Qatar; BBC; The Children Museum of Manhattan; and the Grand Egyptian Museum in Cairo.

I am regularly teaching and lecturing in various universities and design events around the world, and giving workshops in branding, typography and multicultural design practice.

In addition, I am a board member at the Creative Industries Fund in the Netherlands; the largest Dutch cultural fund stimulating local and international projects in architecture, design and digital culture, with the support of the Netherland's ministries of culture and education.
What are some of your recent, favorite, most challenging, or most interesting projects?
One of the most exciting recent highlights for us was being selected for a solo exhibition.
An exhibition of the work of Tarek Atrissi Design was hosted in Kuwait in the new world-class museum district at the at the Sheikh Abdullah Al Salem Cultural Centre, one of the largest cultural institutions of the sort in the Middle East.

The exhibition showcased a large and comprehensive selection of the Graphic and Typographic work of Tarek Atrissi Design, celebrating the studio's 18 years of design practice. We've gained international recognition and left a significant influence on the design scene in the Arab world. Iconic logos, posters, and typefaces from our work were displayed throughout the fascinating space of the museum. More can be seen on our blog.
We love learning what inspires our alums. For Tarek, inspiration often comes from exposure to other cultures.

How do you stay inspired?
Travel is certainly the activity that keeps me most inspired – and I am lucky that through my work and the international projects that are commissioned to my office, I am constantly on the move and able to widen my creative horizons. The cross cultural focus of my office certainly depends on continuously discovering new cultures, and experiencing as a new comer a totally new visual and creative environment.
Which designers do you admire most nowadays?
As a young design student, I always admired some of the big names in the design world, such as Paula Scher, Louise Fili and Stefan Sagmeister. This was actually one of the reasons I decided to study at SVA, as most of them were part of the faculty at MFAD.

However, being a middle eastern designer who always focused on Arabic typography and design, I did miss looking up to non-western designers who were successfully working in the Arab world and creating a rather local graphic design language inspired by my own environment.

Today, through my research and continuous interest in the history of Arabic graphic design, I've gotten to know more about the work of designers from the Arab world; designers who were visionary and played a vital role in developing the design field in the Middle East. Some of the designers that I admire most nowadays: Helmi el Touni, whose unique graphic design language mixed popular style with graphic minimalism. The late Muhyedden Al Labbad, who critically wrote about design practice in the Arab world and whose avant-garde experiments creatively lead the design of some new Arabic typefaces. The graphic artist Gassour, who designed and illustrated some of the most iconic Egyptian cinema posters between the 1950s and 1980s.
Finally, we hoped to learn what insight Tarek could offer now that he's spent some time outside of the program. For future students, this perspective can be invaluable.

What advice would you give incoming students?
Take full advantage of the networking possibilities the environment at SVA provides. My faculty at SVA helped me get in touch with every design expert in New York – their counseling and advice helped me on the very long run in my career, not just in school projects.

What is your favorite part of the MFA Design program?
My favourite part was certainly the fact that all of our faculty were working professionals, most of them with own design practices or in key creative roles in New York. This enriched every classroom with a wealth of practical knowhow, and also provided us with an incredible network of opportunities for work outside school, during our studies and after graduation.

One of my favorite parts as well is the continuous relationship between MFAD and the graduates, and the long term support we get as alumni on all levels. The school certainly believes that the success of its graduates is part of its own success. Alumni are always celebrated and supported in every possible way.

How did our program's multidisciplinary approach help you?
This reflected directly in my design studio's philosophy, as our work and services at Tarek Atrissi Design are very multidisciplinary, ranging from branding, exhibition design, typeface design, and new media. I enjoy having new routines in daily work and the challenges that come with the different disciplines of design that we work with.

What impact has SVA MFA Design had on your career?
SVA MFA Design has simply been a turning point in my career. It gave me the valuable ability to balance creative design and business entrepreneurship, which was essential in the foundation of my design studio. We've now been running as a commercially viable practice for more than 15 years, while still producing design work that has gained international and prestigious design awards.

If you could choose a thesis topic today, what would you pick?
If I have the chance to do the Masters program again, I wouldn't hesitate a second! And choosing a thesis topic would be challenging. I think I would focus on the creative aspect the food industry. Through my work at Tarek Atrissi Design, I have worked with many new restaurants and food products to create and manage their brand. I would love to invest this rich experience in the food and beverage industry through a creative entrepreneurial project, with the support of the MFAD family and faculty!
To learn more about Tarek's work, we encourage you to explore his studio's Arabic Type Foundry. The typeface design wing of their office features a variety of retail bilingual typefaces, and is a hub for multinational organizations to develop the unique, multilingual typographic voices of their brands.
You can also follow Tarek on Instagram @atrissi