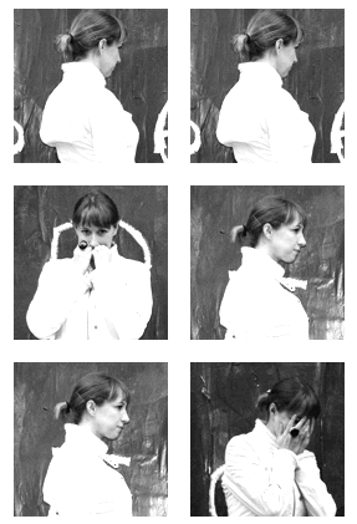 Alumni Update: Raquel Tudela
Dec 17 2010
Raquel Tudela (MFAD '02) is currently Creative Director of Remolino, a graphic design and creative studio. Conceived in 2004 as an ideas laboratory, a design studio, as well as a communications agency with offices in Buenos Aires and New York, working, as they say, for clients in Argentina, United States, Spain, Belgium, Germany, Uruguay, and beyond.
Raquel graduated from her Graphic Design course at Universidad de Palermo and worked on freelance projects for such brands as No Code, Rad Magazine and Centro Cultural Recoleta.
In 2000, she left for New York, where she received her MFA from the MFA Designer as Author at School of Visual Arts. She then joined the in-house design team at Bloomberg, the world's leading financial information company.
By 2001, she was Global Creative Director and coordinated creative teams in New York, London and Tokyo. Her responsibilities included the creation of an internal communication channel to link the company's 140 offices around the world, the implementation of global corporate branding, and marketing strategies for Bloomberg's multimedia platforms and large-scale international events. ??She also liaised with Antenna Design to redesign Bloomberg's computer terminal and additional hardware, created and organized an internal art program, selected art pieces for Bloomberg's gallery at their New York headquarters, and worked extensively with Pentagram and Studios Architects in the design of Bloomberg's new offices in 2004.
In 2008, she was appointed to serve as a judge in the "National Design Awards" organized by The Cooper Hewitt Design Museum, New York.
That same year, she decided she was ready for a new career challenge and left Bloomberg to join Remolino – but managed to take a trip around the world with her husband first.