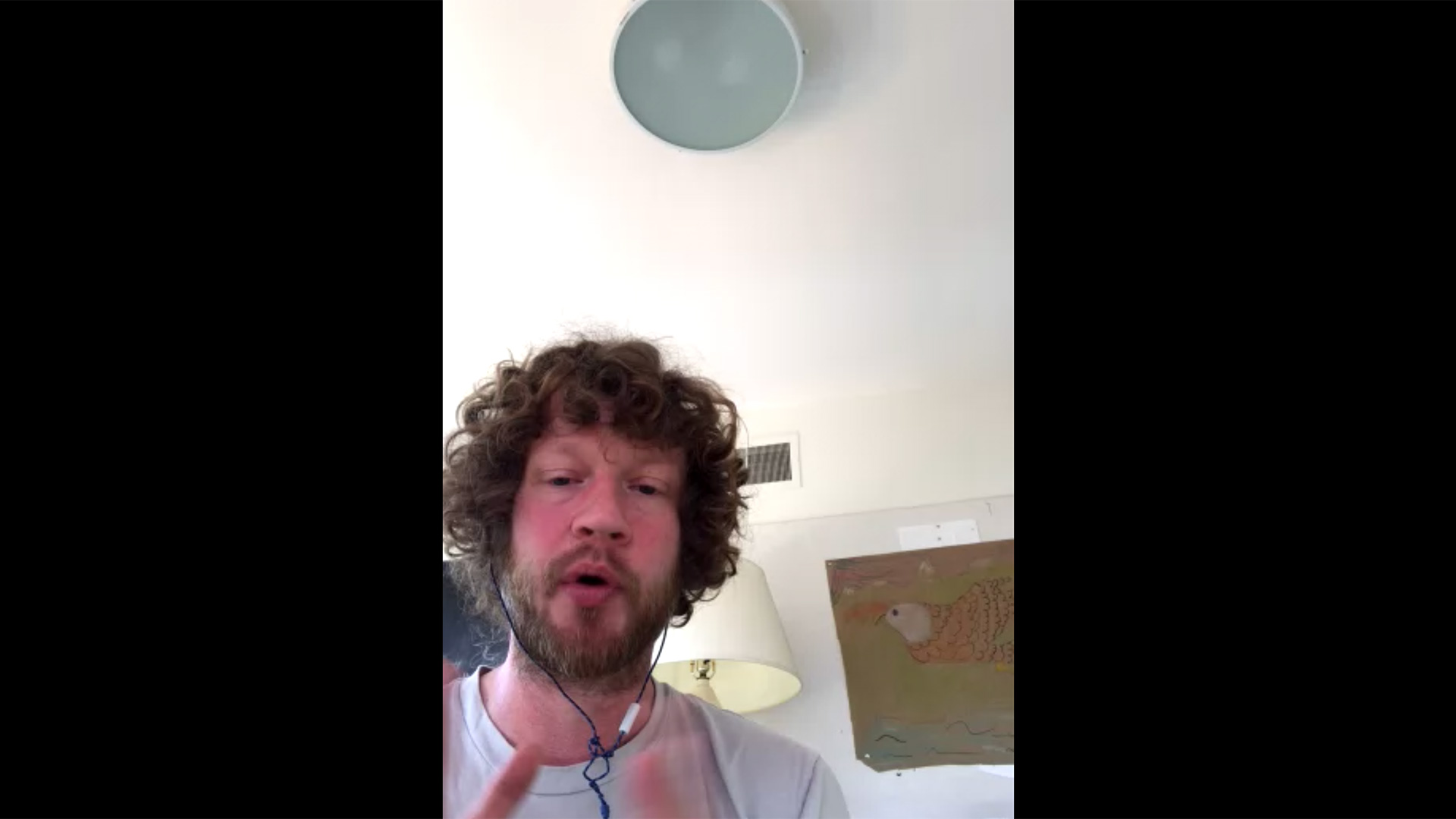 Googling With Andy Pratt From Google
May 04 2020
By Michael Kao
On Friday, the first year students had their final semester "Designing Digital Products" class with Fred Kahl. We had the privilege to have Andy Pratt, former SVA faculty and now UX Lead of Google Assistant Personality team, give us a talk. Fred and Andy were longtime colleagues, both having worked together at Funny Garbage before a decade ago.
Andy started to introduce how Google Assistant came to be by revisiting the beginning of Google 20 years ago, when it was a simple search engine to provide users information. He mentioned when results come back after a search, usually only the first few links get visited. The engagement drop off for other pages is a problem.
Google has come up with different ways to help users engage information more effectively. There are the featured snippets at the top of the results, sliding carousels to showcase more related content, and knowledge panels on the right side of the browser. All of these help users get the information they need as quickly as possible.
The more convenient way for searching is to be able to talk to Google through voice search. This function goes back to the fundamentals: how the human brain works. The quality of voice is crucial as communication researcher Clifford Nass said "Once you add a voice to something, within seconds, you will apply personality to the voice."
Andy got into the complexity of assistant and user relationships when explaining what kind of assistant Google Assistant should be: it should deliver correct information and answers, help perform tasks, and have smart interactivity. Users should experience different emotions and develop unique relationships with the assistant.
The wide spectrum of assistant relationships also varies depending on the users. From voice only to visual only and in between voice and visual. Each user has different needs in different circumstances. Google Assistant's goal is to cover as many users and functions as possible and to be helpful and available whenever it is needed. Towards the second half of the talk, Andy went over goals and strategies for better efficiency as well as intro to artificial intelligence and machine learning. We ended with Q&As that opened up more conversations. The talk was very intriguing and informative and gave all of us valuable insights for this digital era.