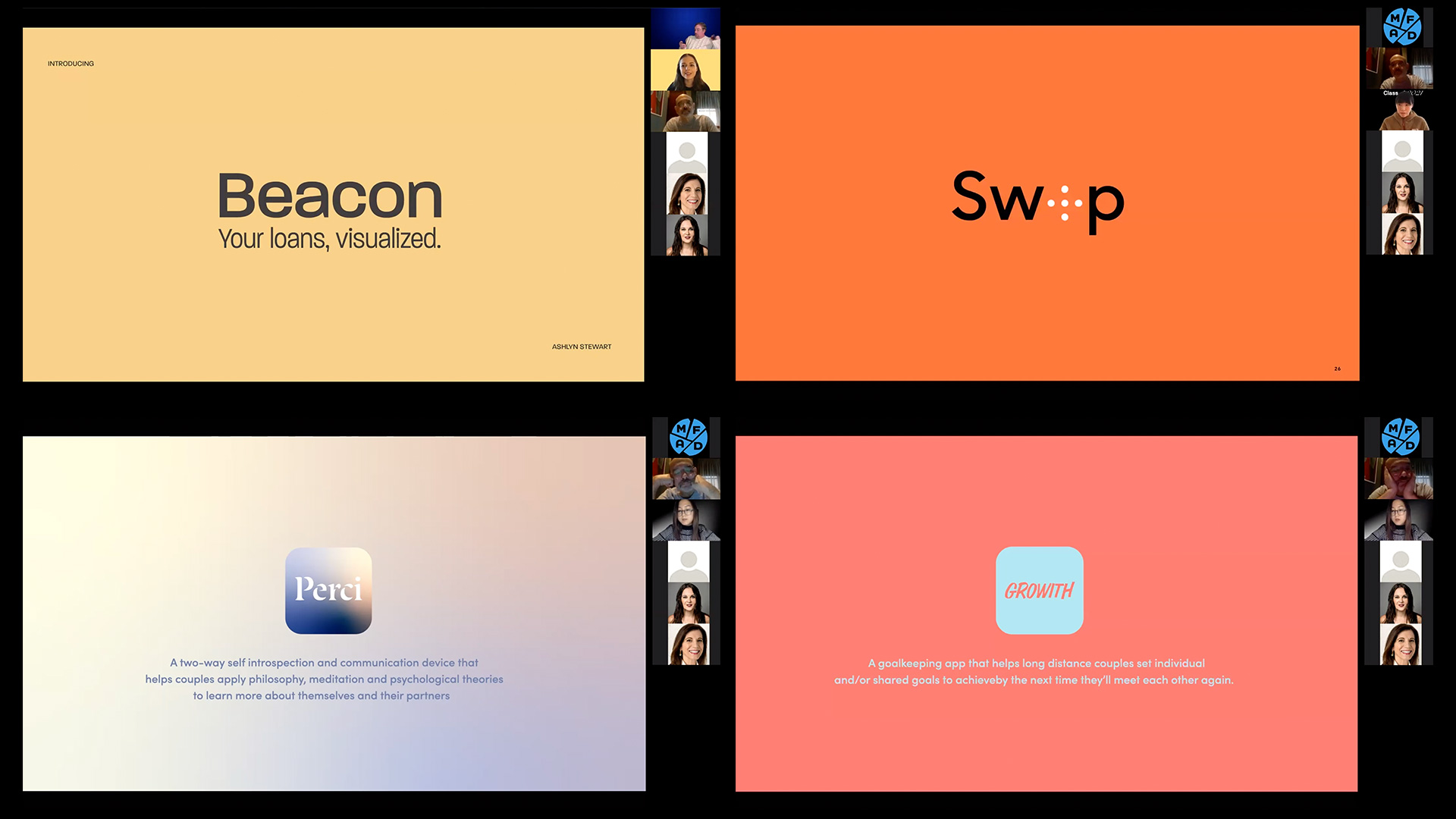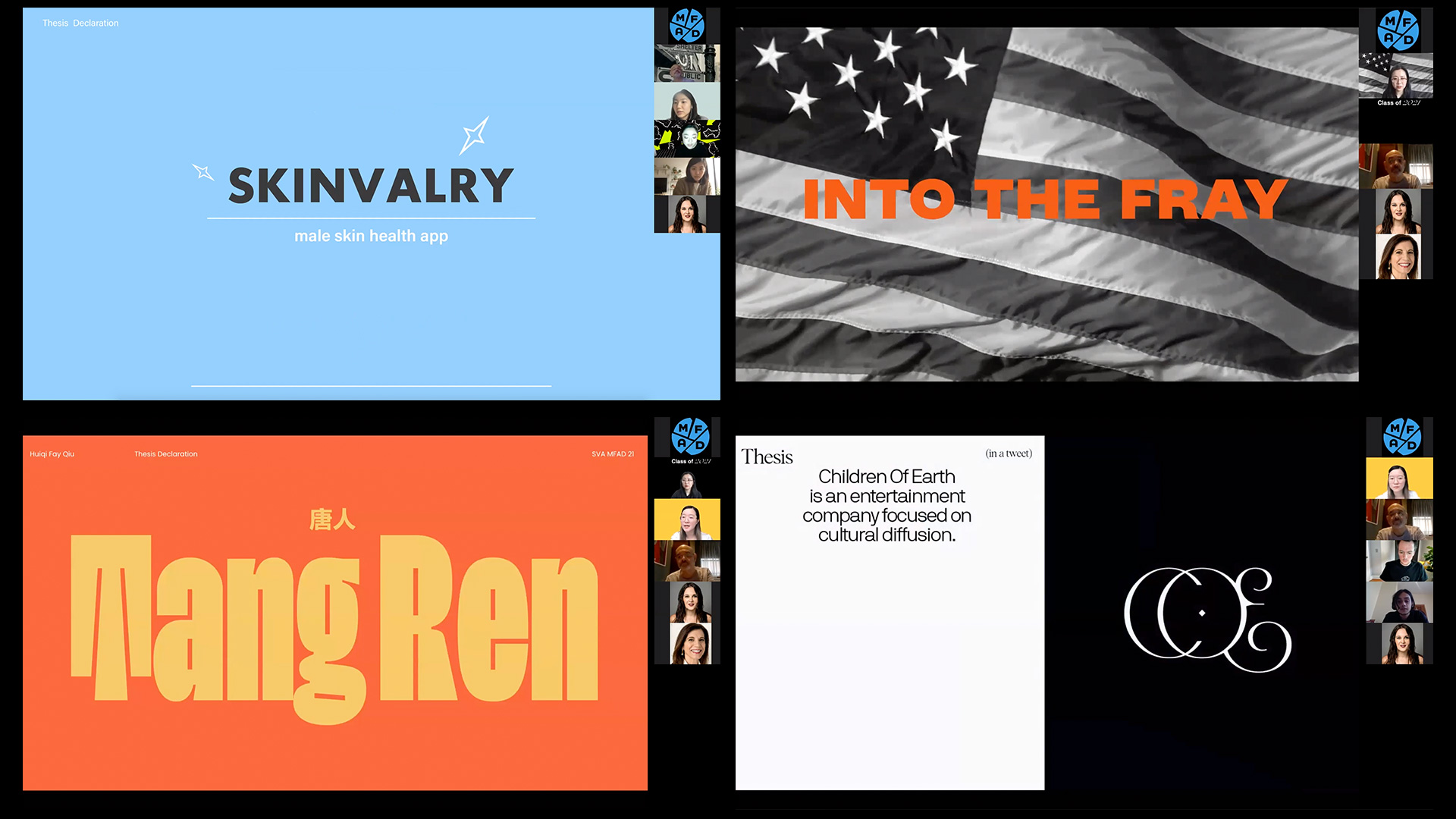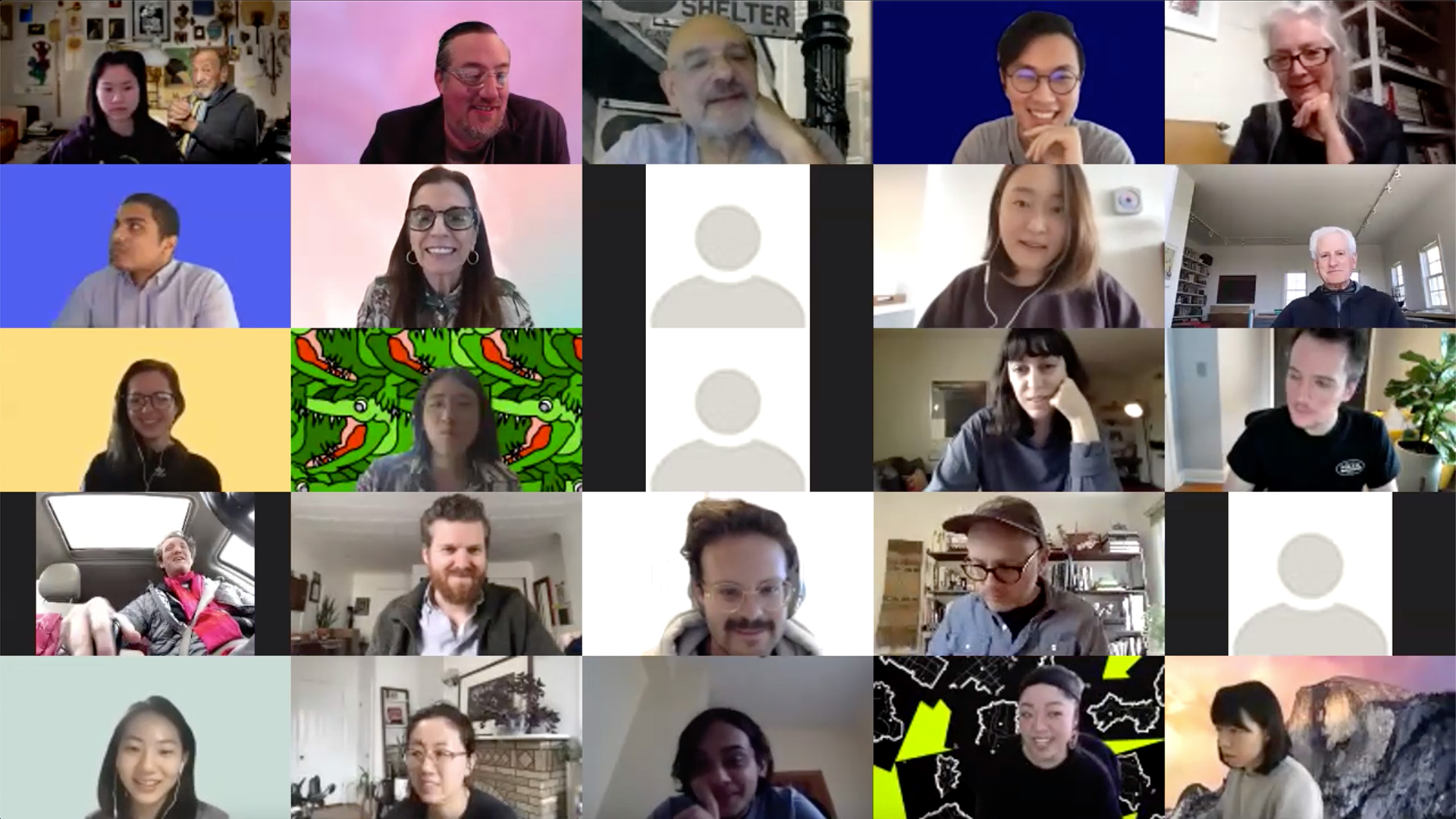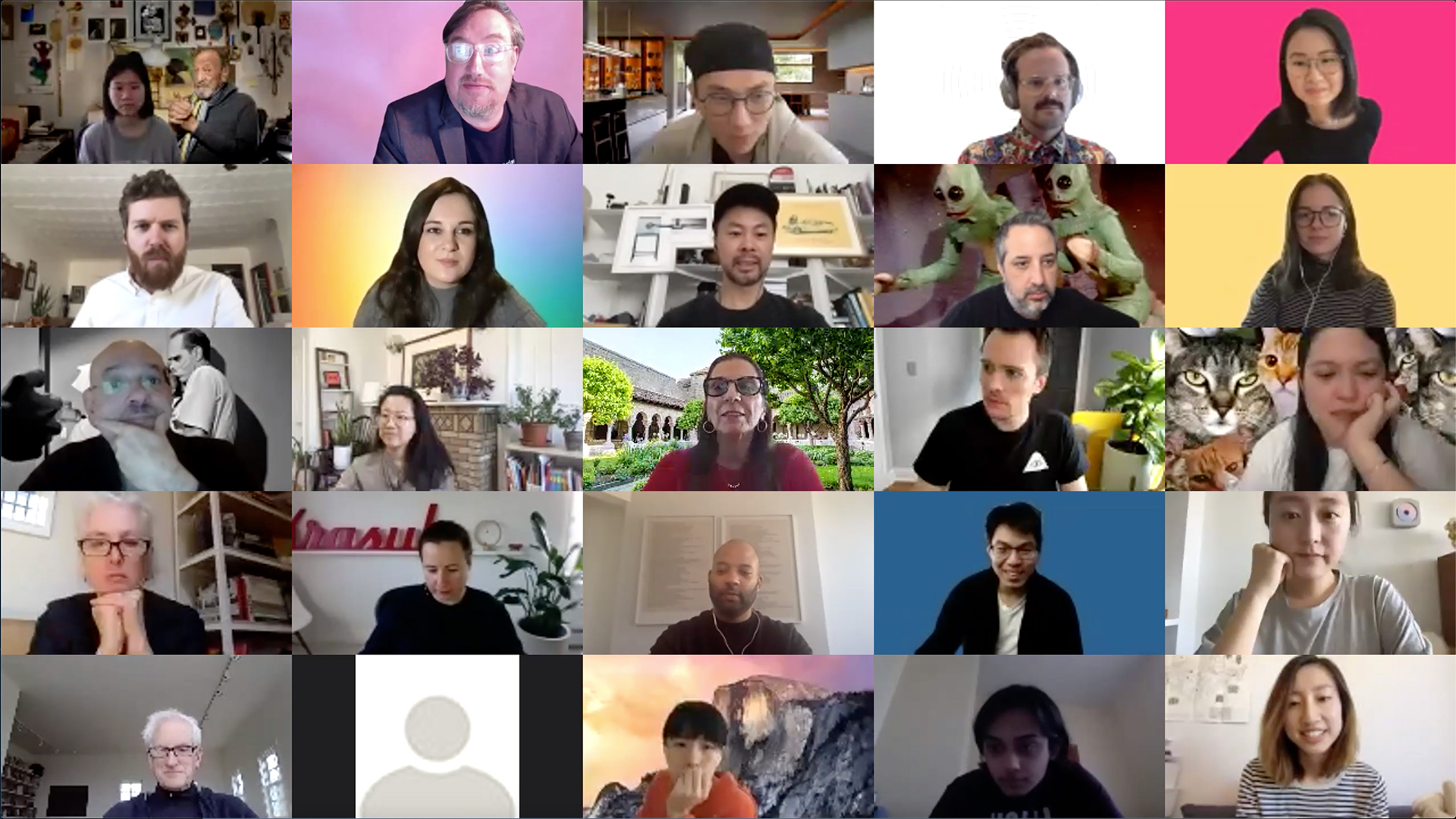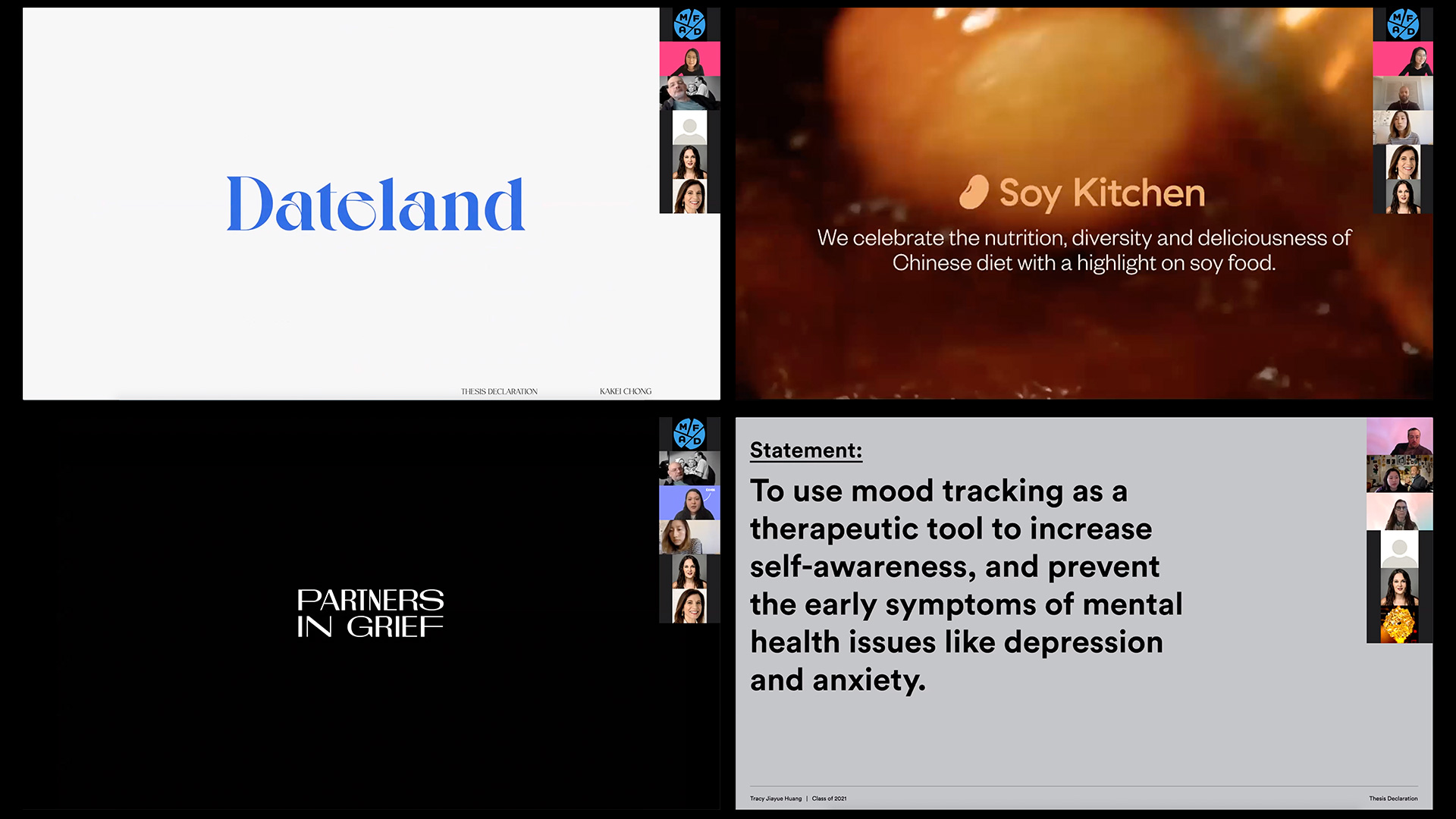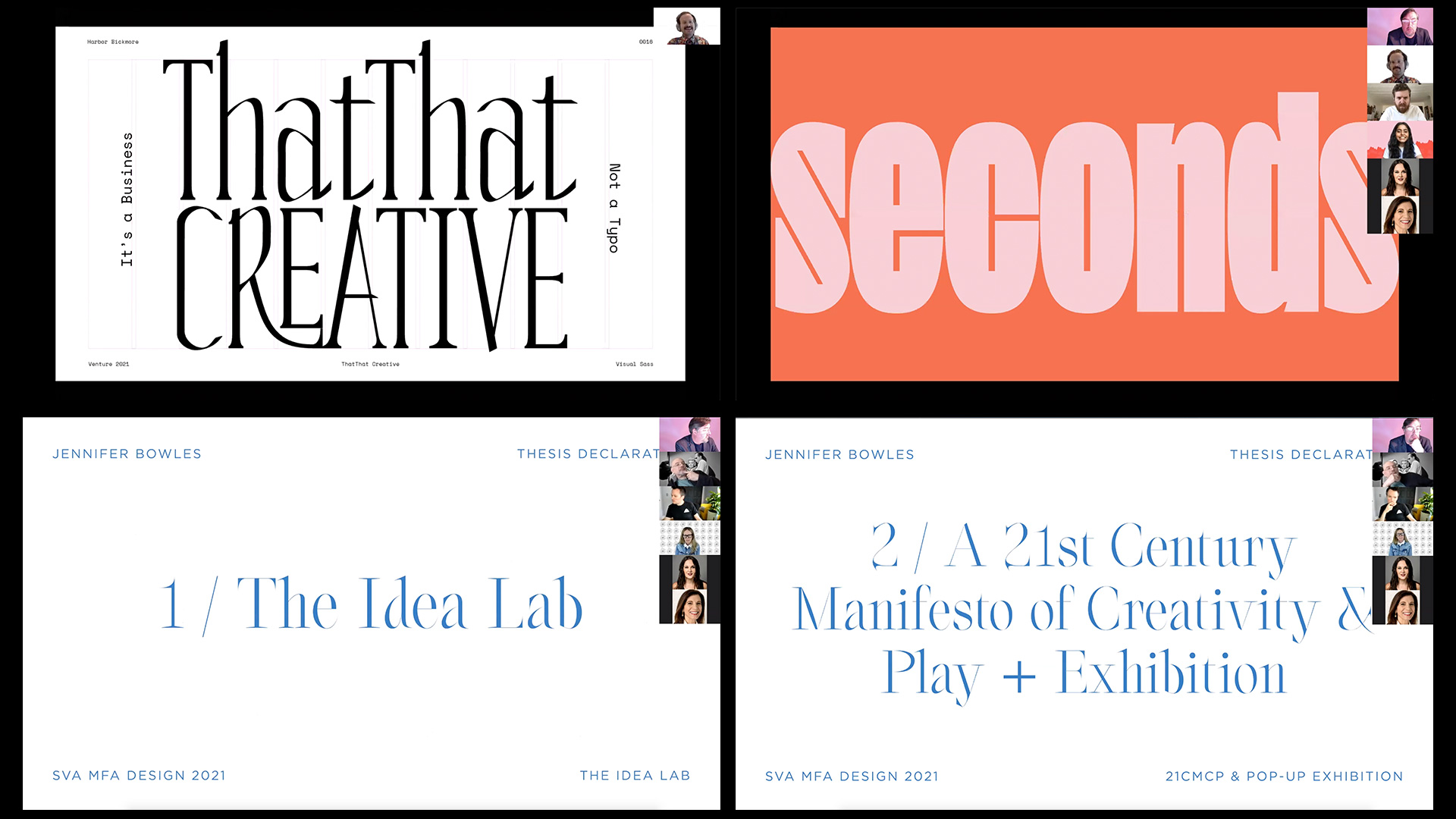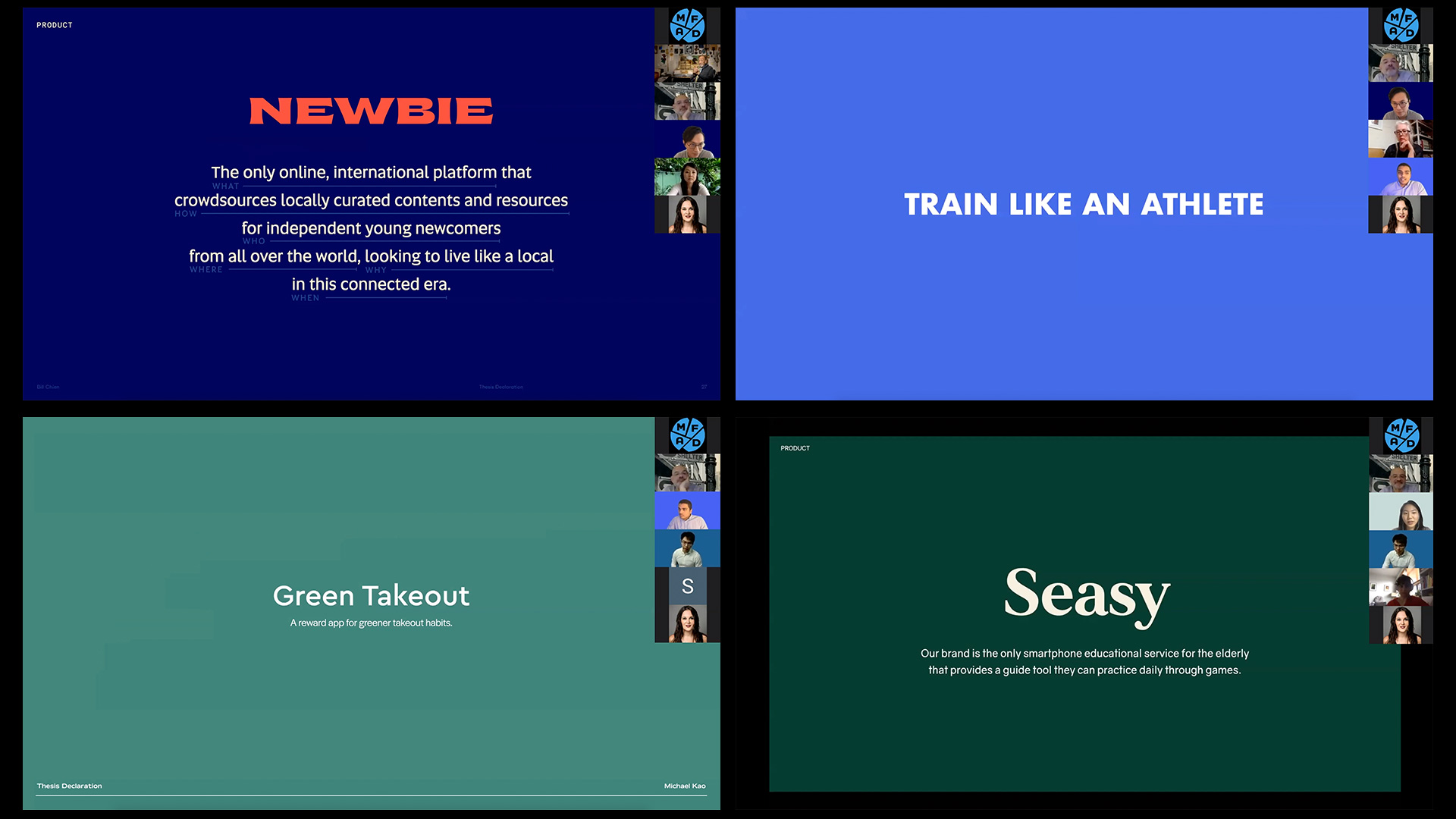 Class of 2021 Declare Their Ventures
May 07 2020
By Michael Kao
To mark the end of the Spring semester, the first year class presented their thesis declaration. All of the staff, as well as many faculty and alumni joined the presentations divided into three days. It was an exciting big event to finish off the year. Every student had worked hard for months to conceive ideas, interview people, conduct ethnography, study audience and competitors, create brand strategy, and design prototypes for their thesis topics.
There were many unique and worthwhile topics presented, each of them originated from personal stories and experiences. A week prior, students also had a voice training workshop with Jane Fujita to further enhance their presentation. It was a thrill to present and to watch our classmates present each day. The reviewing committee enjoyed it too. All of the questions and feedback given helped direct our ideas forward.
Here are all the topics: ThatThat Creative by Harbor, Seconds by Sukanya, The Idea Lab and A 21st Century Manifesto of Creativity & Play + Exhibition by Jennifer, Dateland by Vicky, Soy Kitchen by Ruolin, Partners in Grief by Renee, Mood Tracking App by Tracy, Newbie by Bill, Train Like An Athlete by Brandon, Green Takeout by Michael, Seasy by Eunji, Skinvalry by Xi, Into the Fray by Tiffany, Tang Ren by Fay, Children of Earth by Rohan, Beacon by Ashlyn, Swop by Qun, Perci and Growith by Catreen.
We can now say our thesis is declared and next up is summer research!