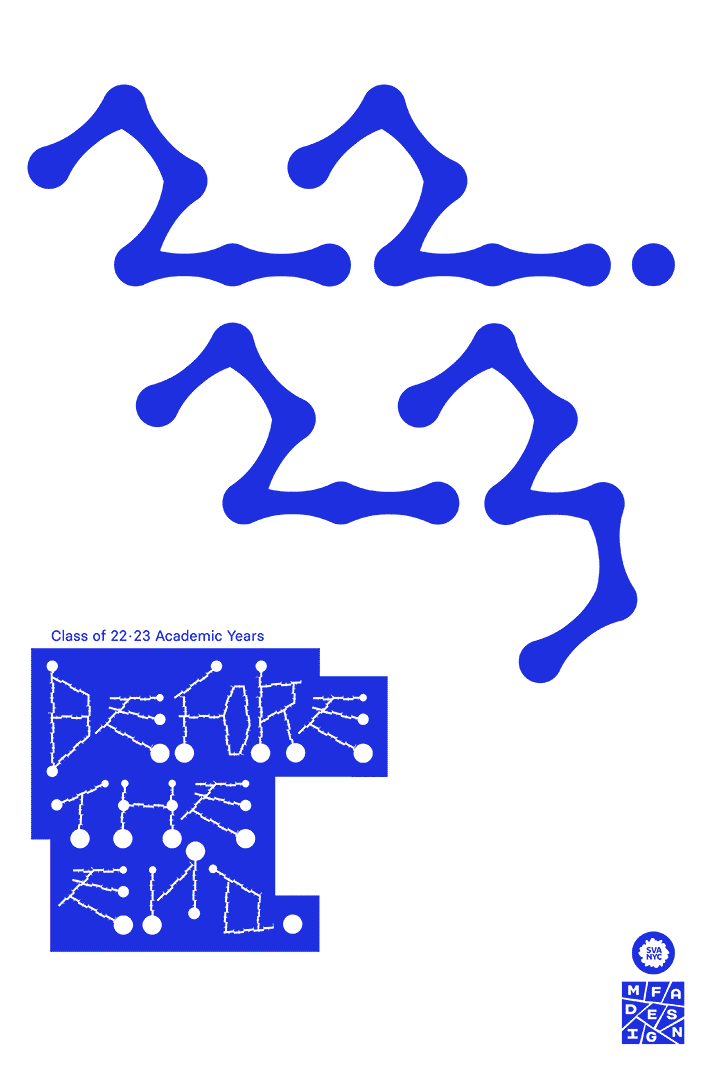 "Before the End" a Pop-Up Exhibition About Time
Mar 01 2022

Time passed so quickly this year. Before the End, a collaborative 24+ month calendar by the MFA Design students of School of Visual Arts represents each student's feelings of their time spent in the MFA Design / Designer As Entrepreneur program. 
The students created a pop-up exhibition and hung posters/calendars to commemorate their experiences. The viewer must shuttle between each poster which is sometimes hard to maneuver and sometimes easy depending on each poster's position, distance, and height. The calendar includes the beginning of their journey at MFAD and the months they have left before graduation.
They wish to use this project to remember the past and look forward to their future, showing each designers' vibe and emotion. In the time remaining, they will grow, learn from each other, and then pass to the next stages of their lives.


Featuring artists and designers from the classes of 2022 and 2023: Alexandra Mooney, Ali Blake, Bingbing Zhang, Crystal Shin, Domenica Cevallos, Emily Barrington, Emily Roemer, Harbor Bickmore, Hyunji Jun, Ines Ayer, Ishita Aggarwal, Jasmine Chan, Jennifer Bowles, Joyce Huo, Julia Hummel, Krista Anna Lewis, Lena Loveless, Leon Liu, Martha Fierro, Mingxuan Shen, Monica Magsanoc, Shaoyang Chen, Shukang Yu, Stella Filipov, Sue Walsh, Supatida Sutiratana, Vidhi Patel, Weiyun Chen, Wiebke Meyer-Lüters, Yoonbee Baek
Curated and organized: Weiyun Chen.
Exhibition & Visual Design: Alexandra Mooney, Supatida Sutiratana, Vidhi Patel, Weiyun Chen, Wiebke Meyer-Lüters, Yoonbee Baek.

Photos: Wiebke Meyer-Lüters.
Additional support is provided by School of Visual Arts MFA Design program.