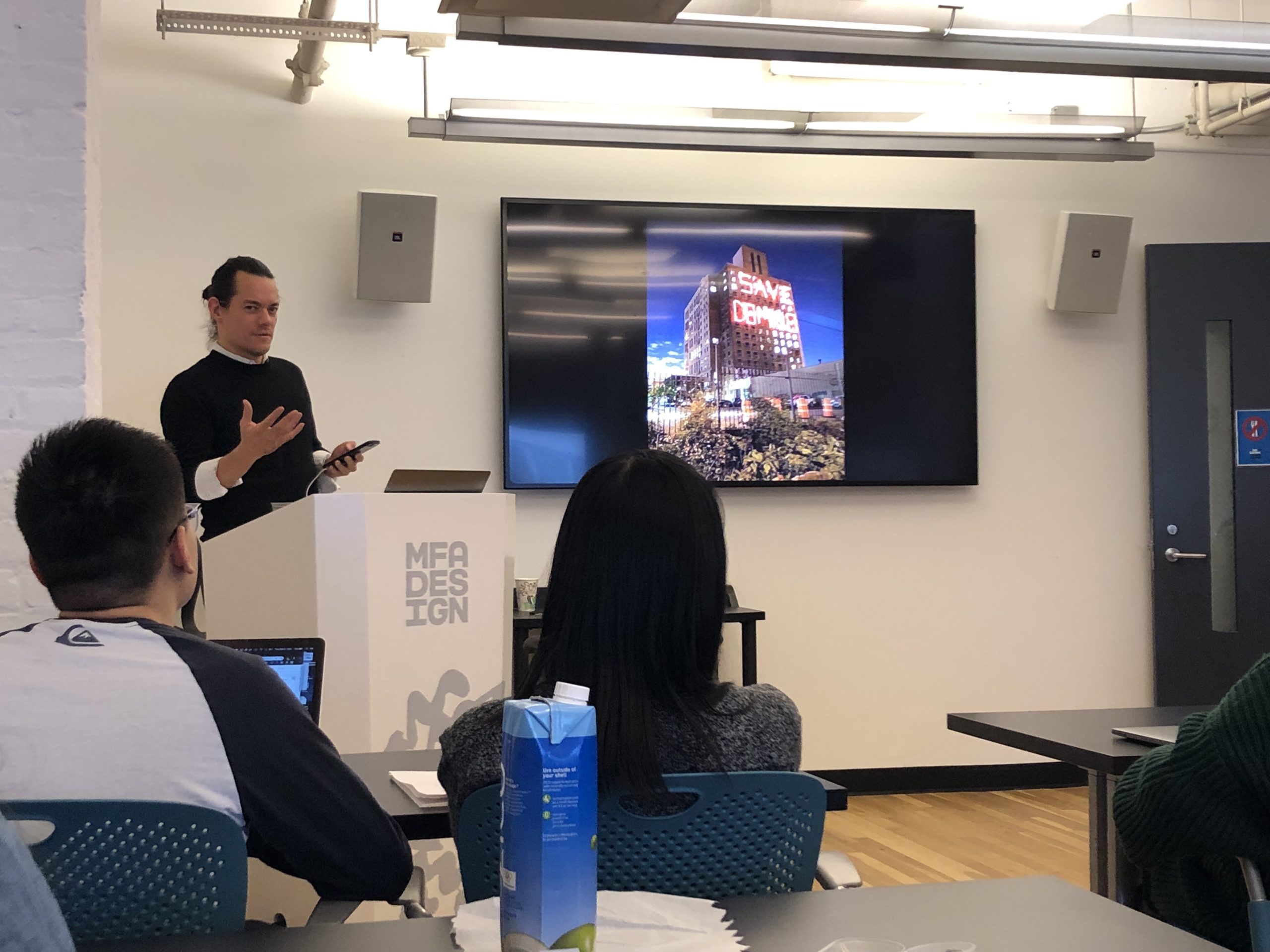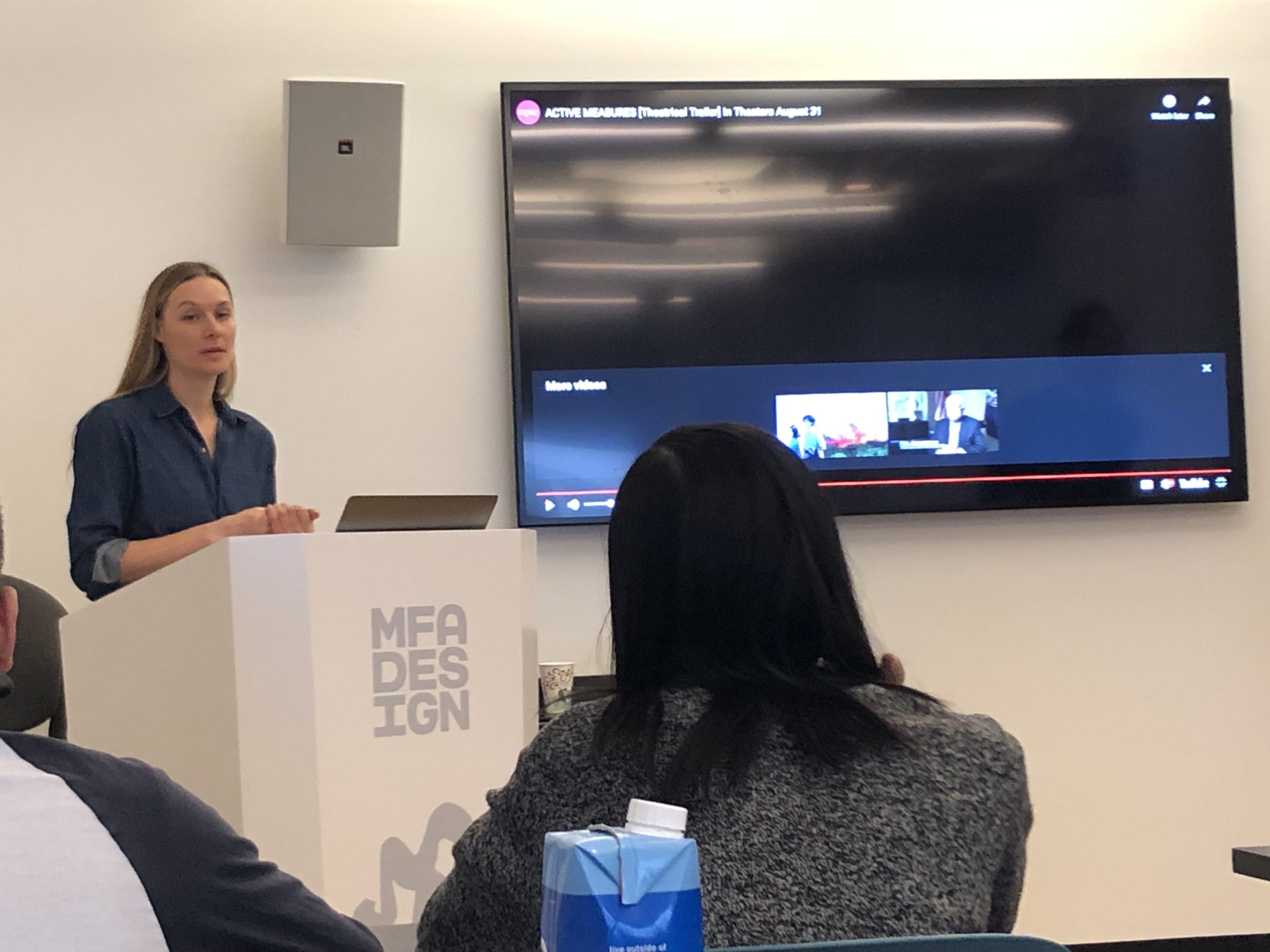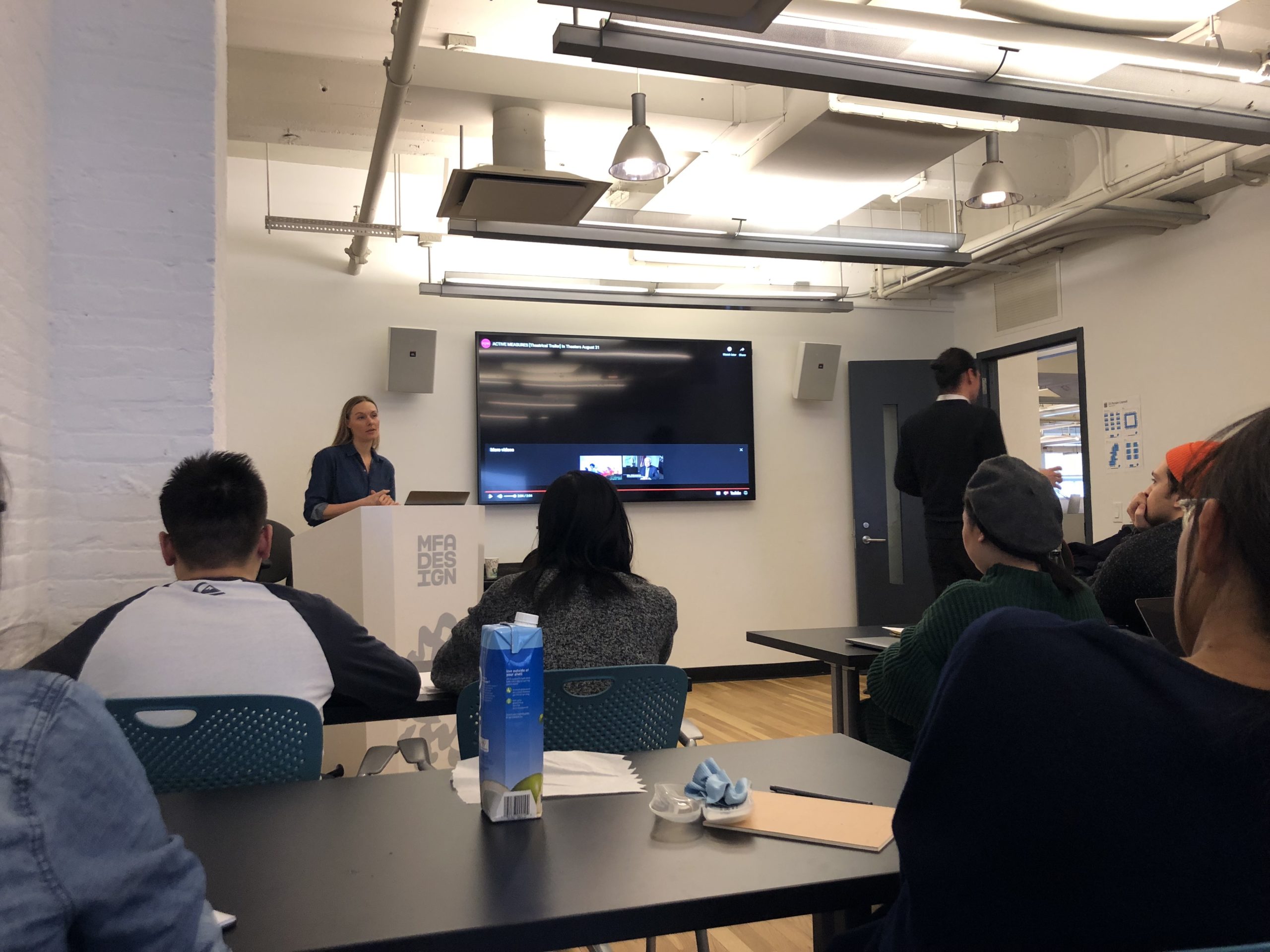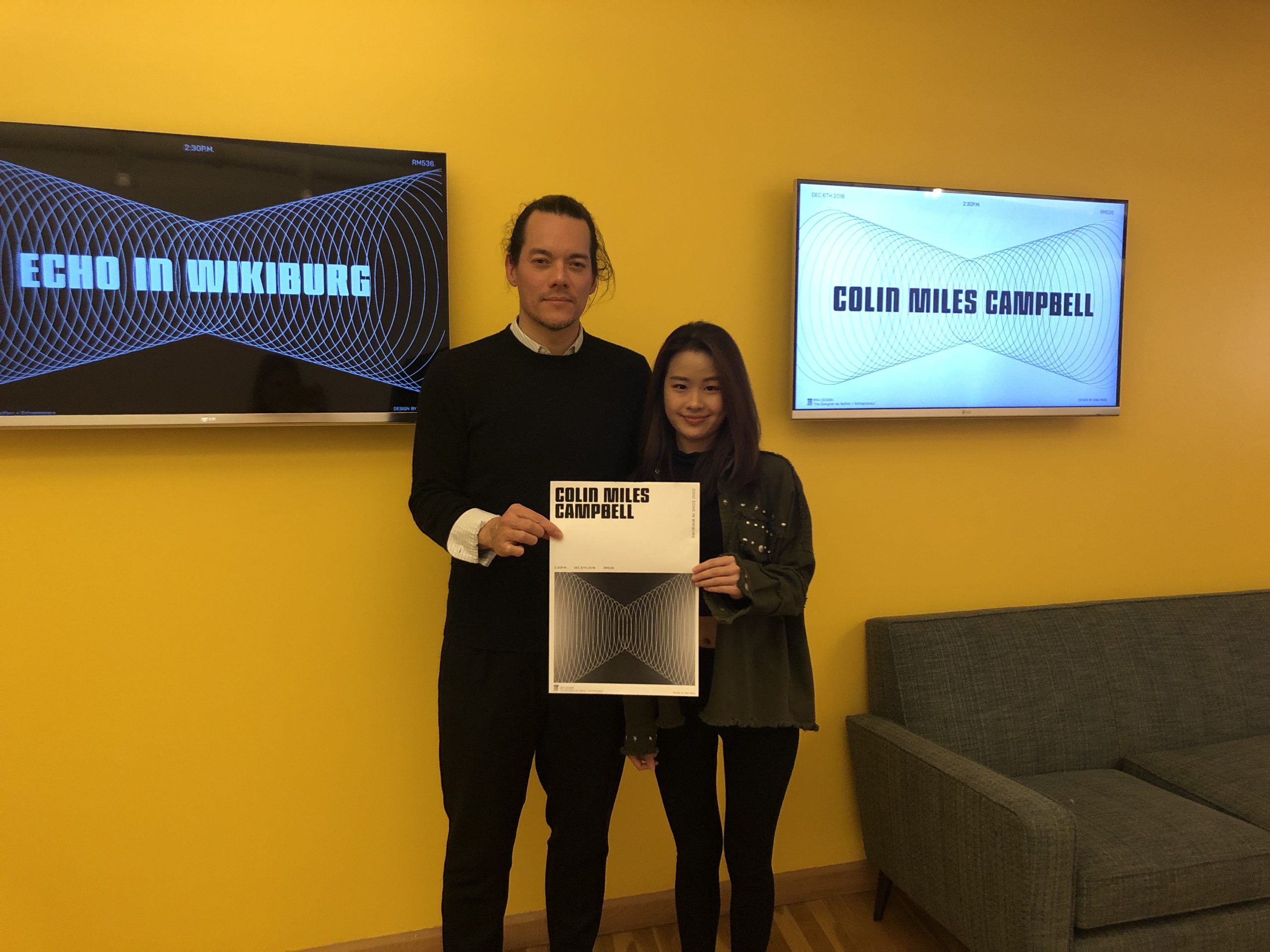 Crowdfunding With Colin Miles Campbell
Dec 09 2018
By Victoria Holod
For this semester's last guest lecture series, Colin Miles Campbell stopped by the studio to meet with our first years. Colin is the Co-Founder and CEO of Wikiburg, an online platform meant for establishing, launching and crowdfunding community movements in real-time.
As our first year students are beginning to gear up thinking about their thesis projects, Colin touched upon how he got his idea for Wikiburg. It was inspired by his involvement in Save Domino, who's mission fought to preserve Brooklyn's iconic  sugar factory from becoming a high-rise condo tower.
Colin also brought along a special guest, Laura Dubois, who is an award-winning filmmaker based in New York. She discussed her latest feature film, Active Measures, a political documentary which chronicles the 2016 US presidential election being influenced by the most successful espionage operation in Russian history. Laura broke down her process from start to finish and gave incredibly helpful advice that she discovered along the way of her project.
Thank you Colin and Laura. Our first-years have acquired many helpful tips to begin their thesis journey.