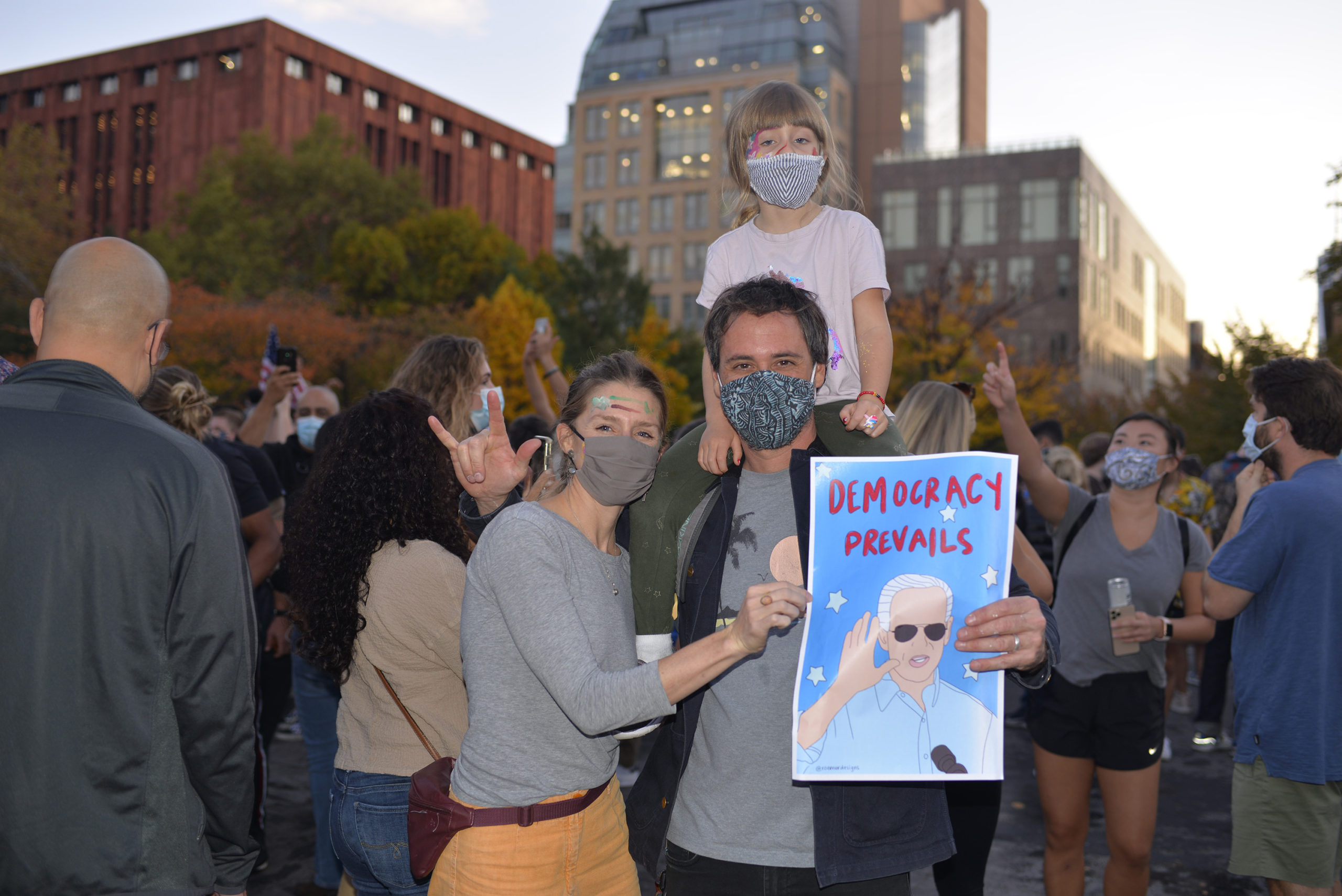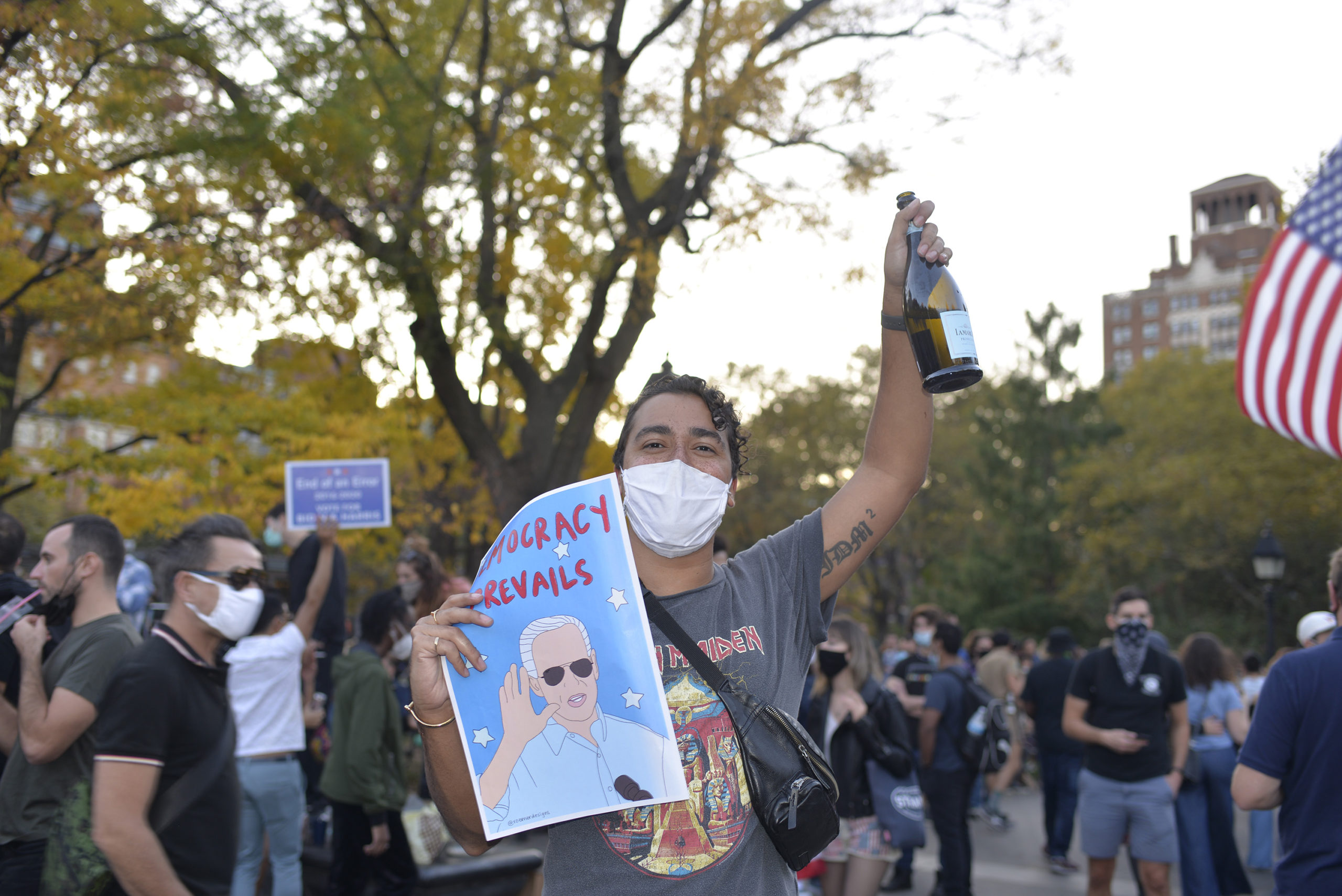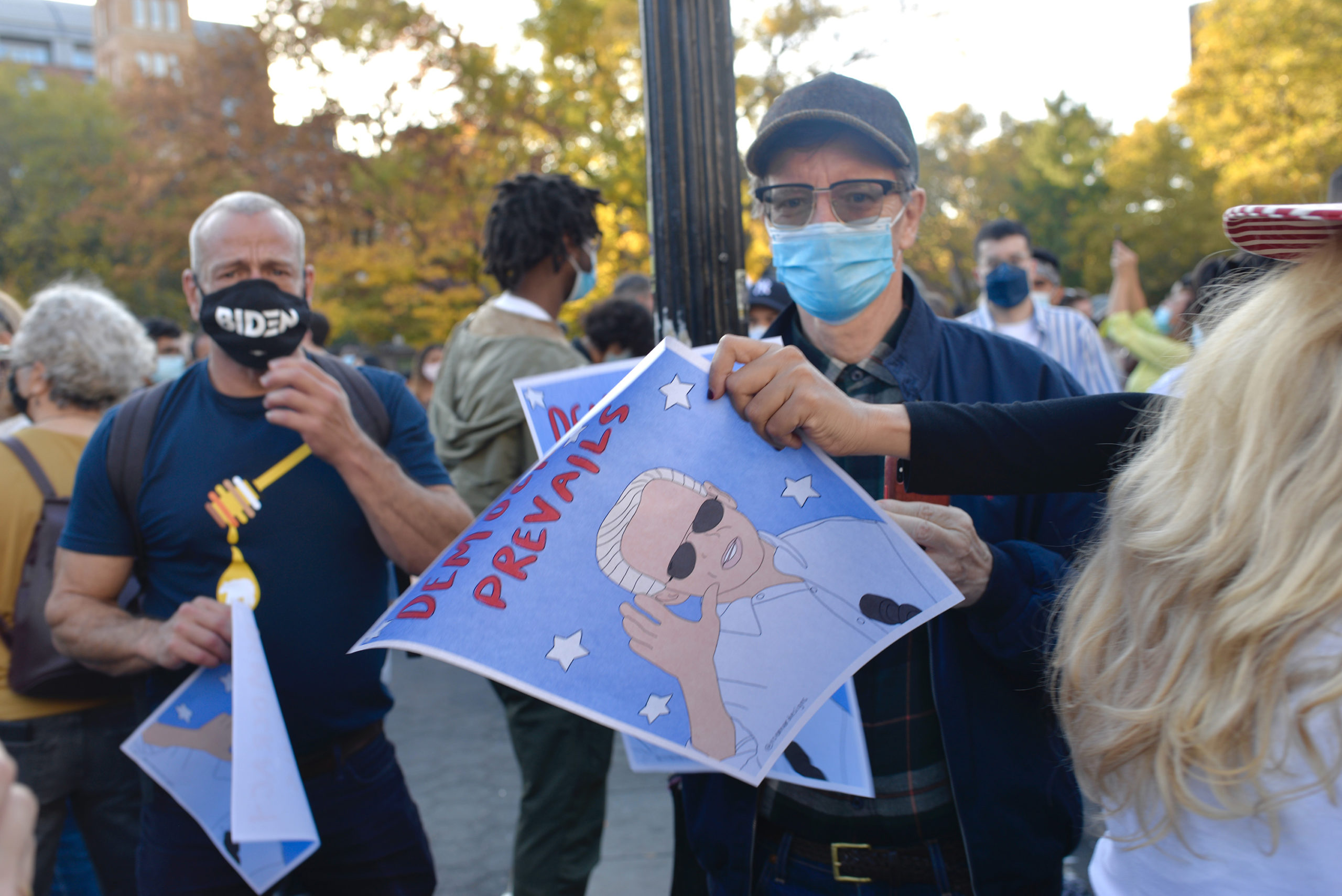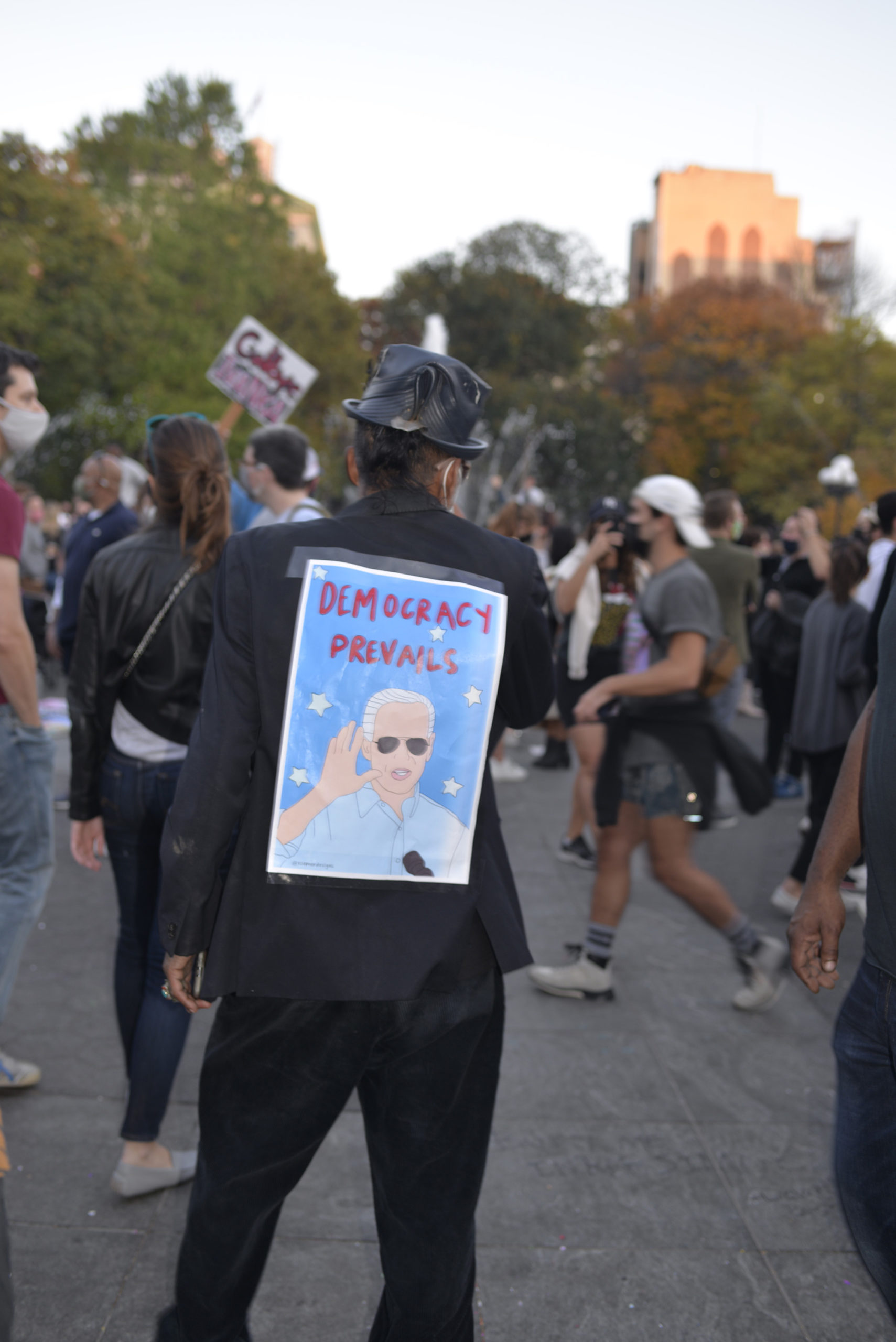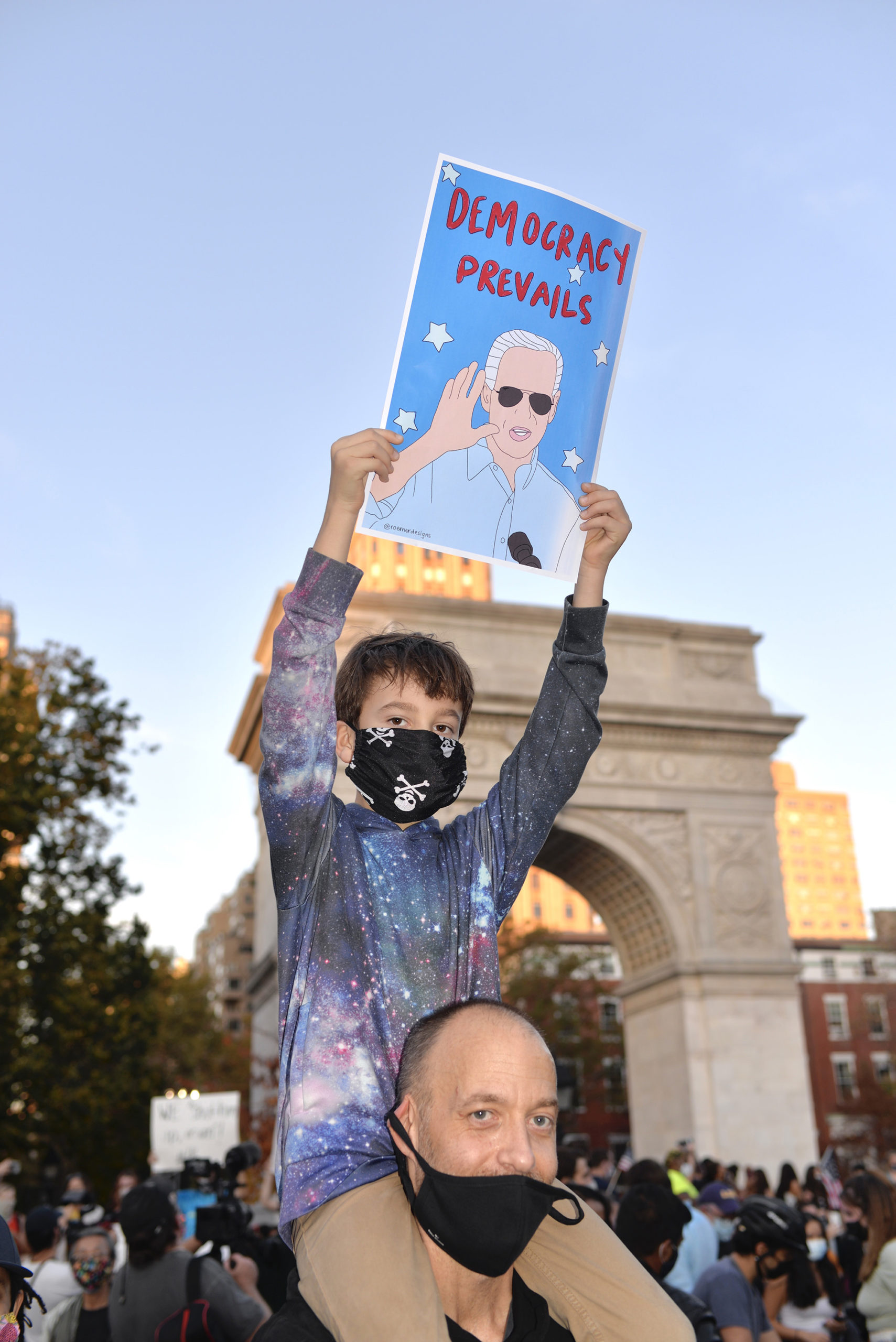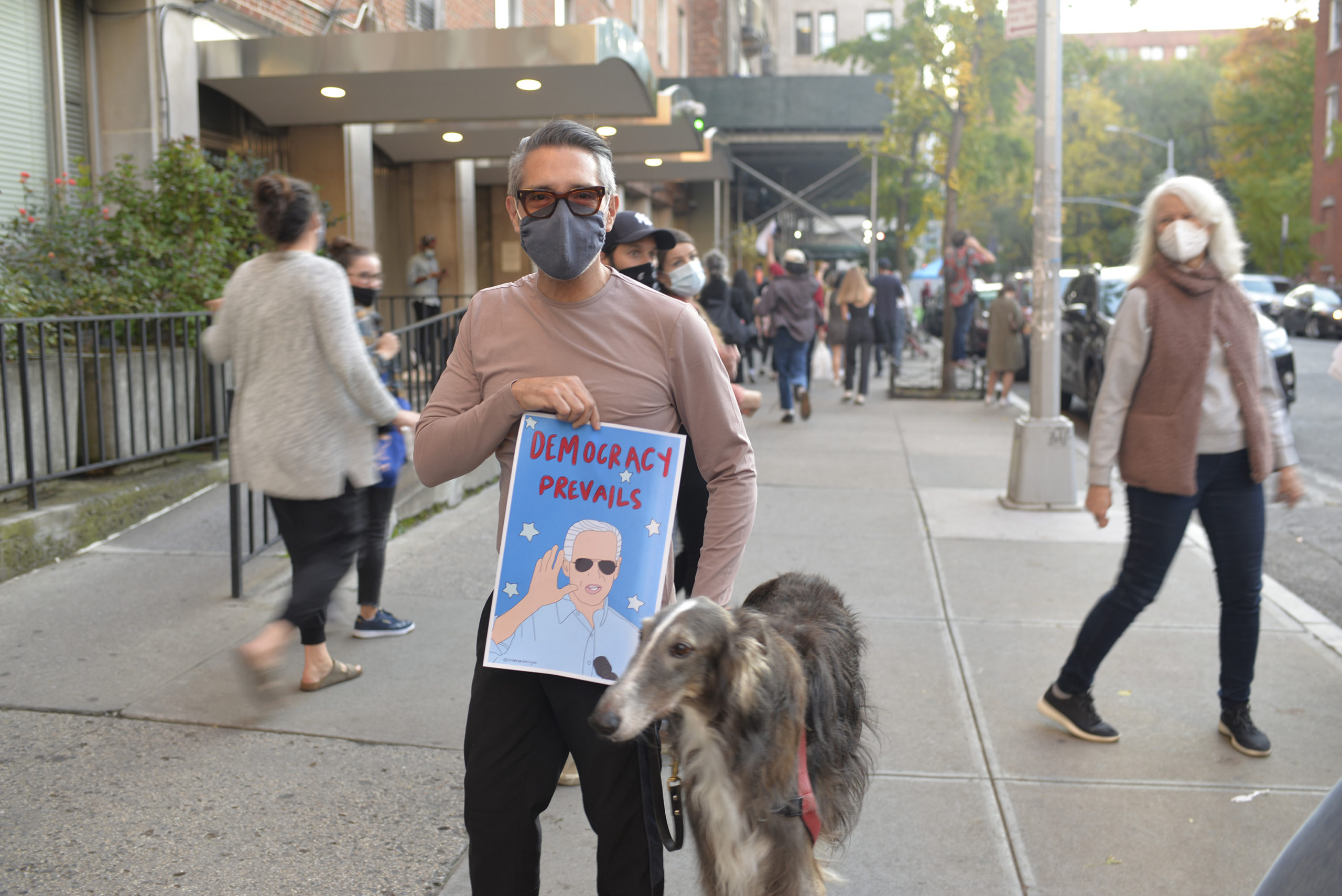 Emily Roemer's Victory Lap Around Washington Square
Nov 10 2020
Photos and poster by Emily Roemer
By Emily Roemer (MFA 2022)
On Saturday, November 7th. 2020, Joe Biden was officially announced as the next president of the United States. New York City went wild. It started as a average Saturday and turned into anything but. I was laying on my couch when I heard a screaming on the streets, par for the course in New York, I didn't think much of it until I heard all the cars honking. What was going on?
I walked to my window and realized the kid across the street was yelling "JOE BIDEN WON" and everyone was dancing on the streets.

Without thinking, my roommate and I ran over to Washington square park to join the celebration. As I saw the city light up with a joy that hadn't been felt in 4 years, I remembered that I had drawn a quick sketch of the President-elect to quell my post election anxiety before the race had been called. I knew I could turn that sketch into a tangible memory of the day so I immediately rushed home to doctor up my sketch and send it to the printer.
By 12:30 that afternoon I had 75 posters to hand out, less than an hour later, I was out. I needed more…Back to the printer I went. I printed more and handed them out to young kids, parents, older people, homeless people, all New Yorkers and all people celebrating. The feeling in the park was infectious.
People were asking left and right "Where did can I buy a poster?" or "Where did you get those?" Selling them didn't feel right. Giving them away for free was just as good a feeling as watching people hold up my design in celebration of our new President. A surreal feeling all around. My day had already been made by the sheer joy felt in NYC on Saturday. The distribution of the posters and seeing the reactions of people holding my work was just an added bonus. As a citizen and a graphic designer, being a part of Saturday's celebration was all I could have ever hoped for and more. I'm so proud to have contributed something minuscule to such a monumental moment in American history.
Later that night, I traveled to Times Square with some MFAD friends and we held up my posters proudly — we made it on ABC TV and the huge screen in Times Square. Best day ever all around. So excited for what is to come.