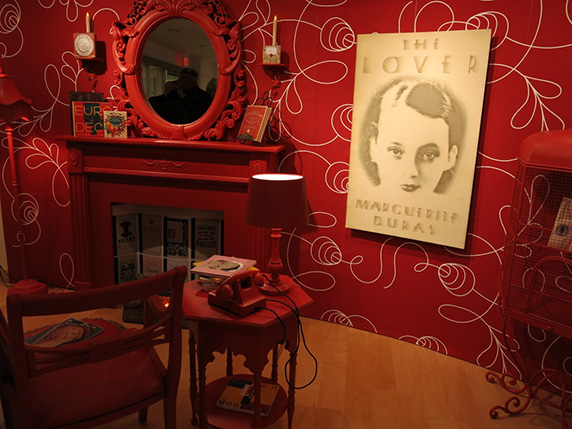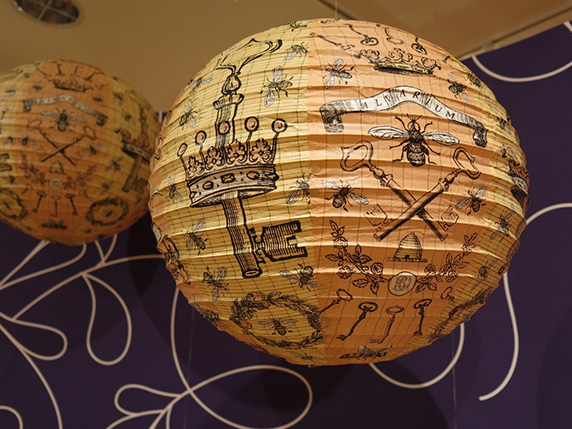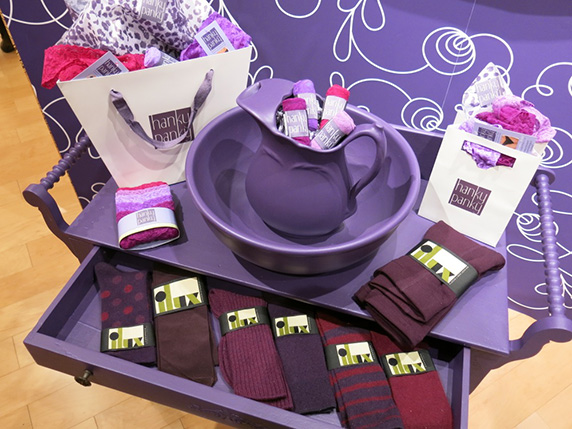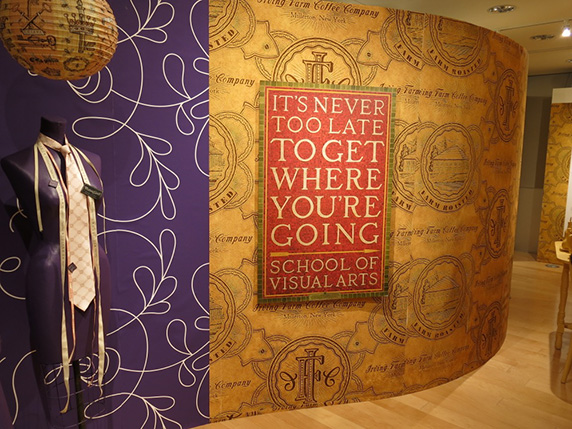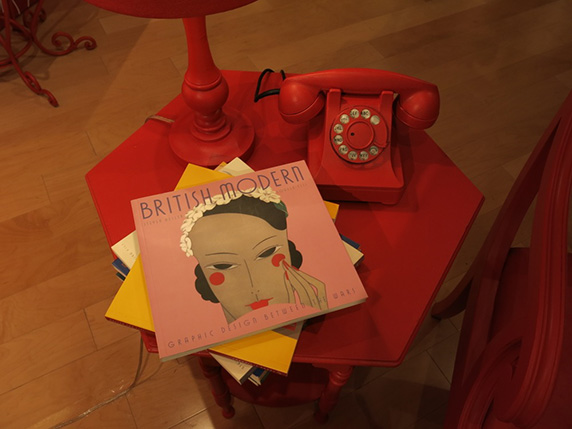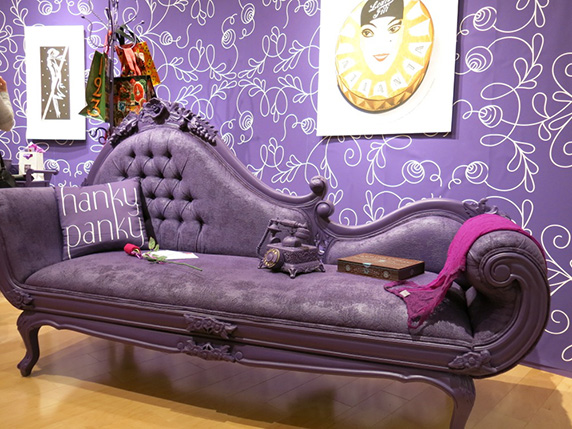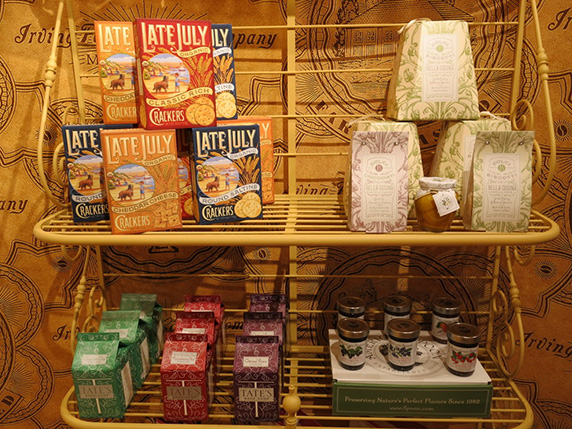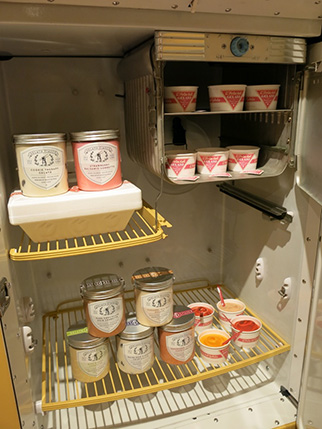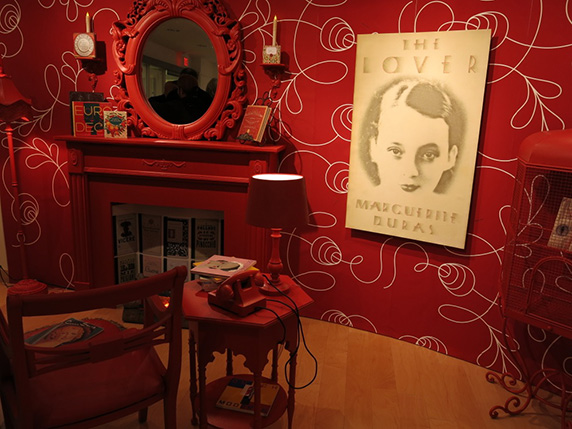 Fili's Elegantissima
Dec 02 2013
Photographs by Esther Ro-Schofield
Elegantissima: The Design and Typography of Louise Fili, the monograph by MFAD faculty member Louise Fili, is an exhibition with the same name on view from November 21 through January 2014 at The Memorial Gallery at Farmingdale State College. Designed by Kevin O'Callaghan, Fili's work is displayed in five thematic environments, including a kitchen, cafe and boudoir, representing a few of her 2,000 book covers and jackets, food, wine and liquor packaging, restaurant identities, clothing labels, business logos and entrepreneurial products. Watch a video of the installation here.
On Saturday December 7 the exhibition will be open exclusively for MFAD students, faculty and friends. Sign up here.
The Memorial Gallery is located in Hale Hall, on the campus of Farmingdale State College, SUNY, 2350 Broadhollow Road (Route 110). Gallery hours are Monday through Friday, 10:00 a.m. to 4:00 p.m. Saturdays by appointment: Call 631.794.6118.