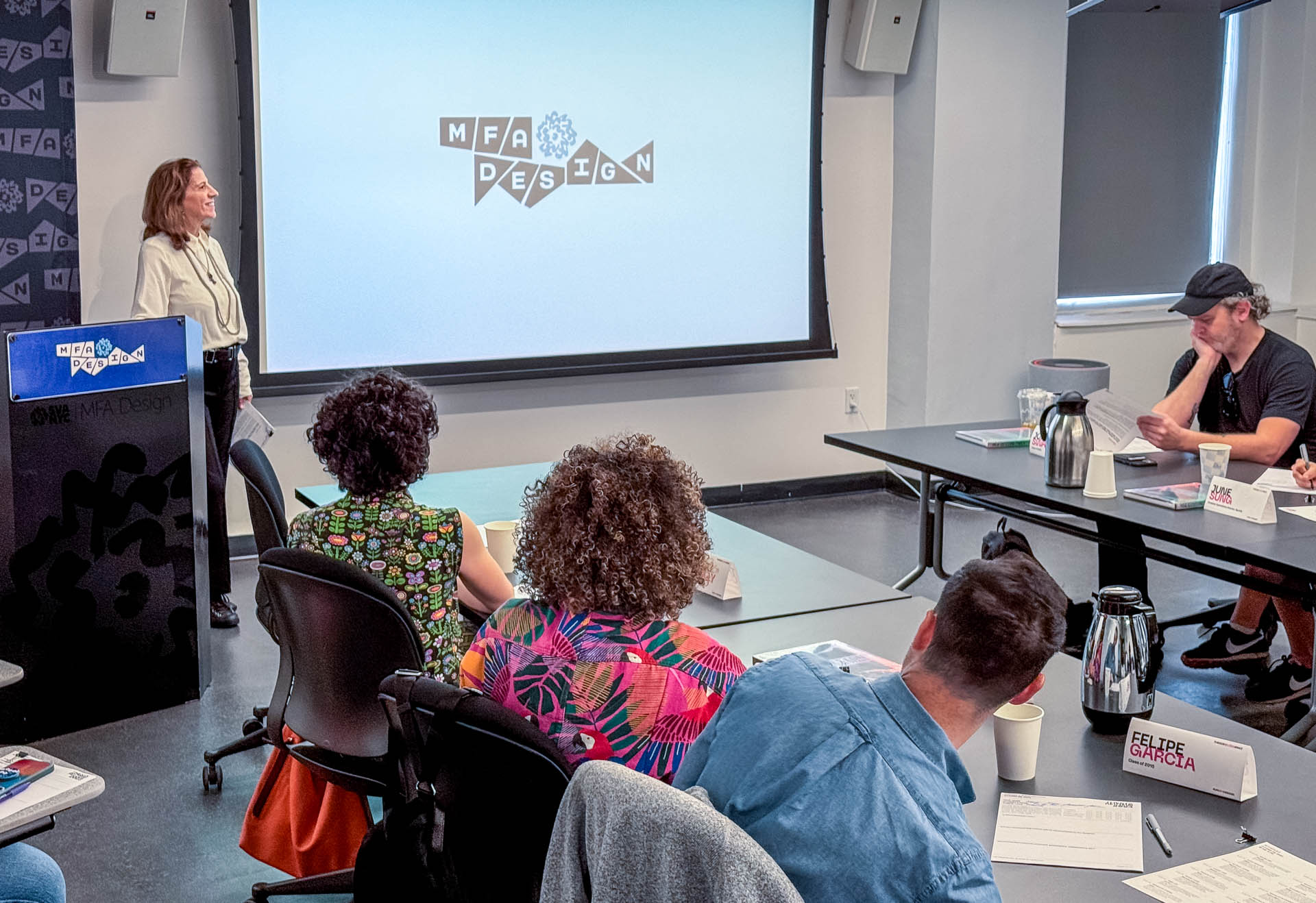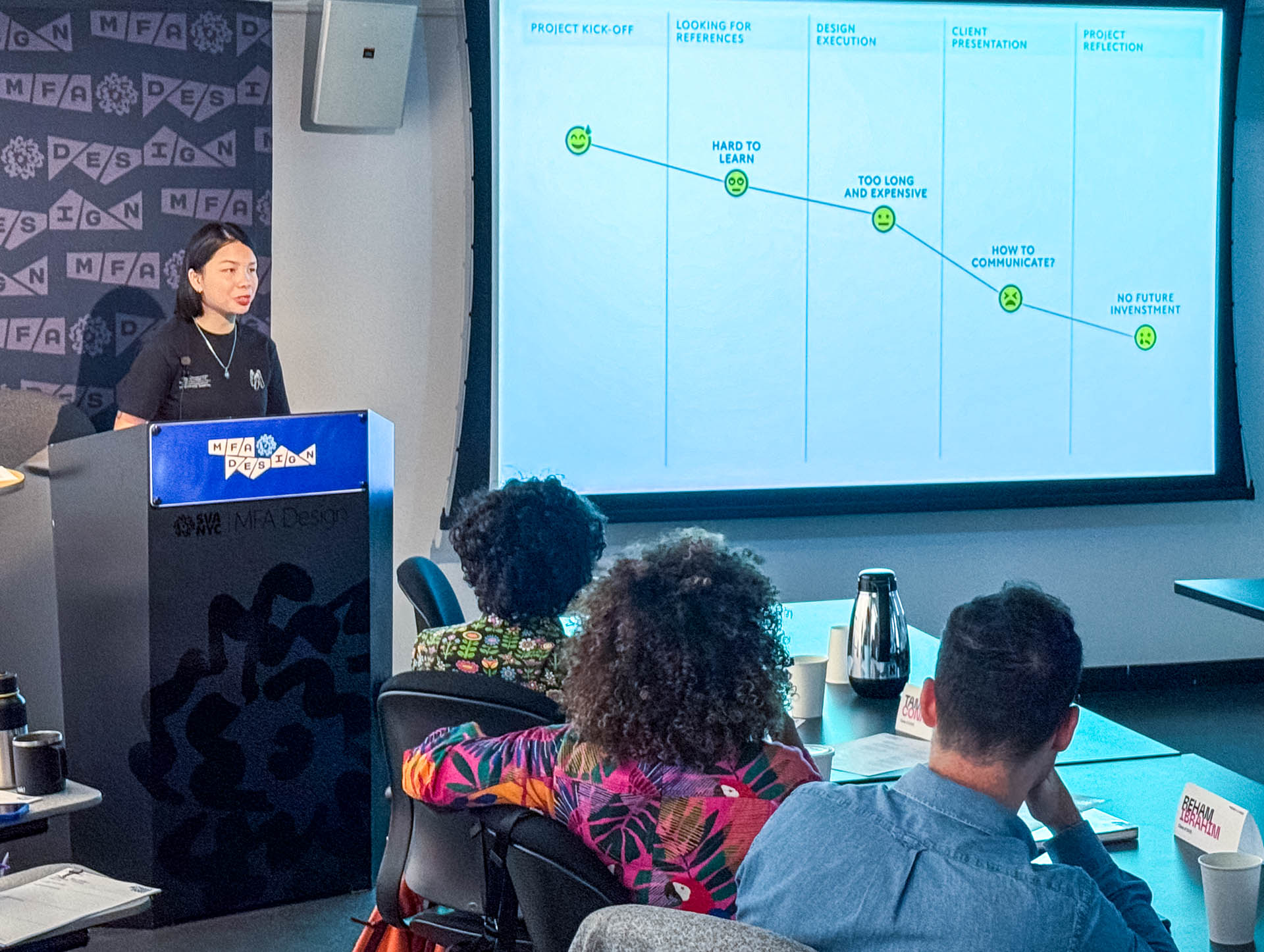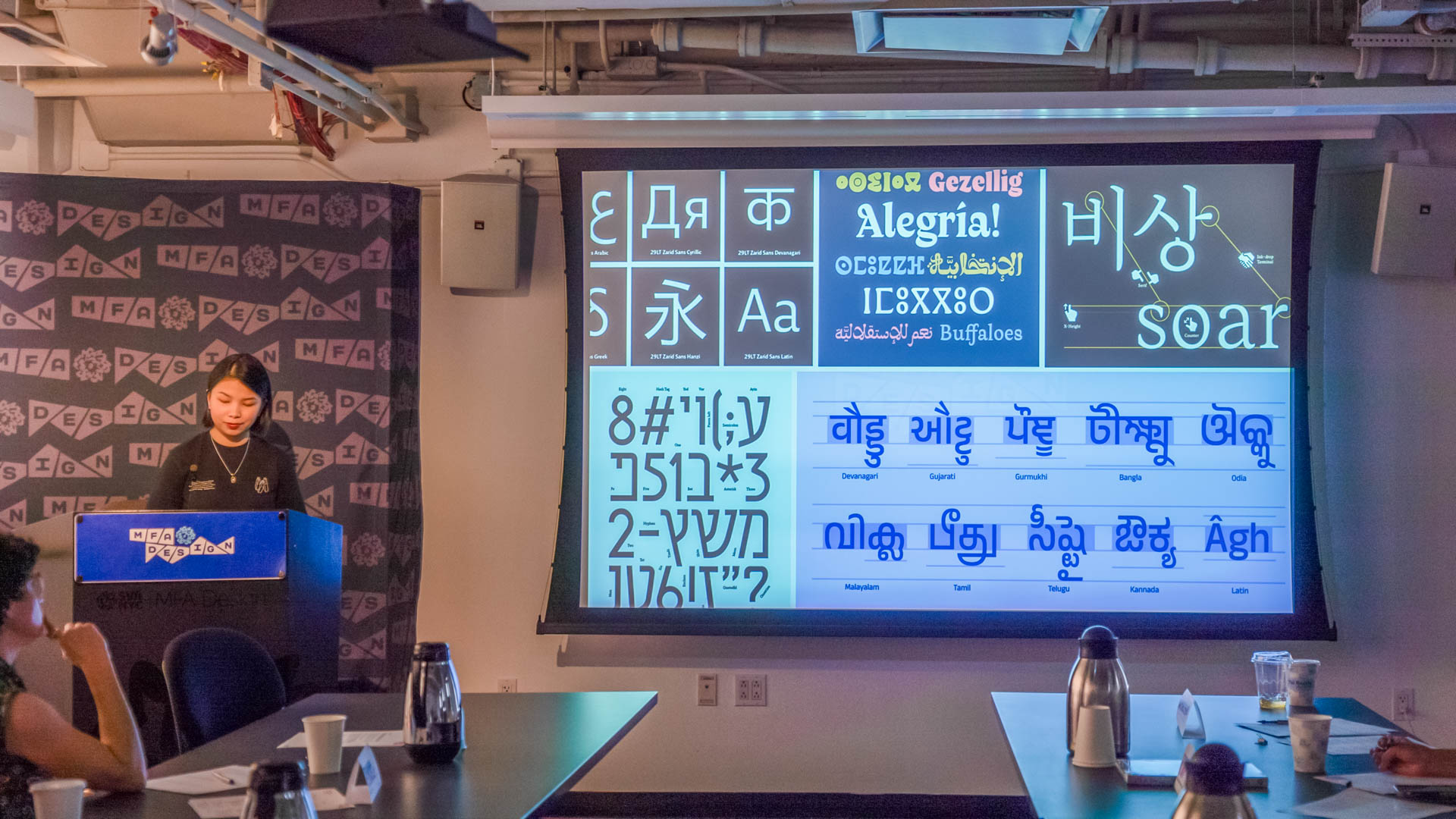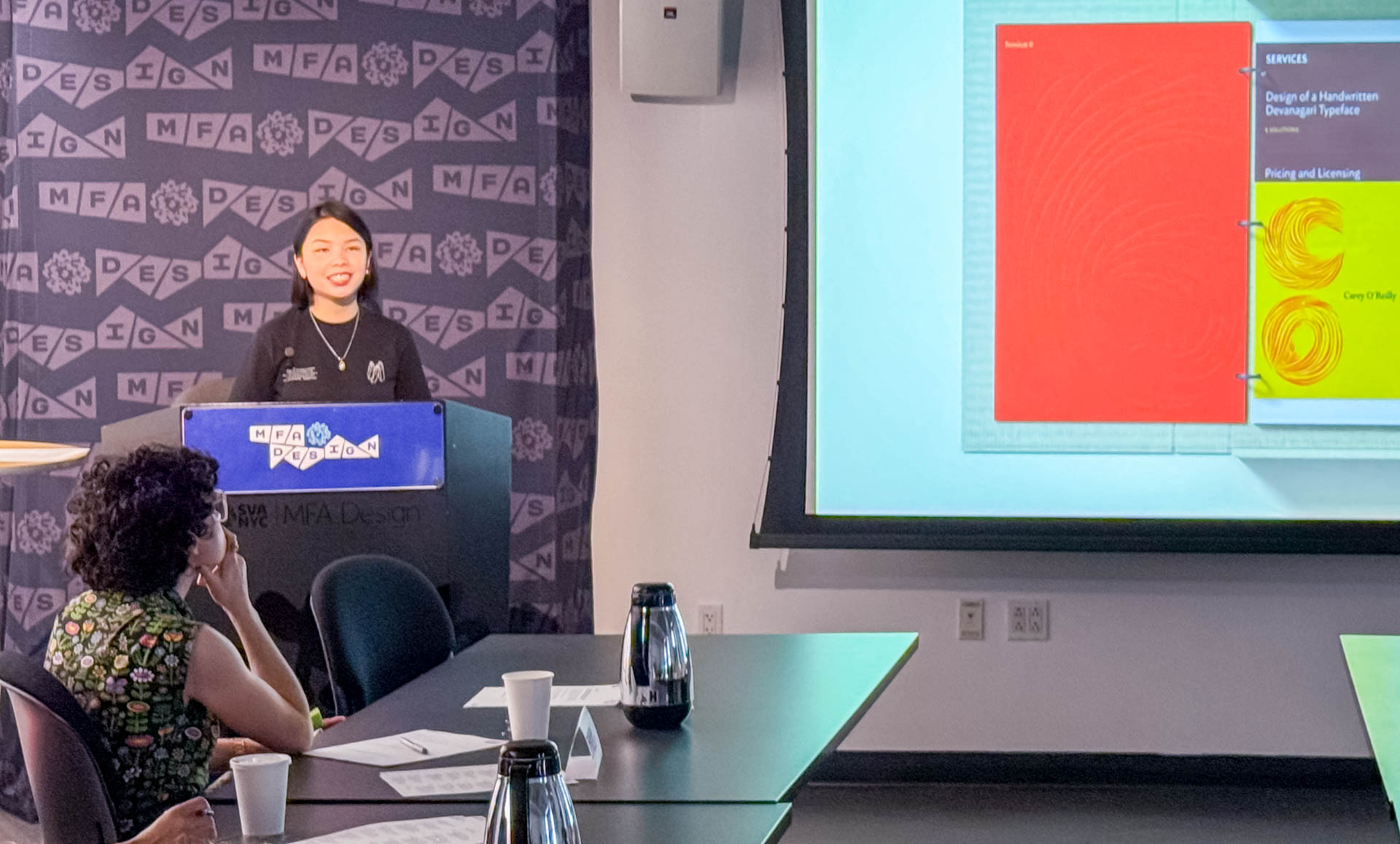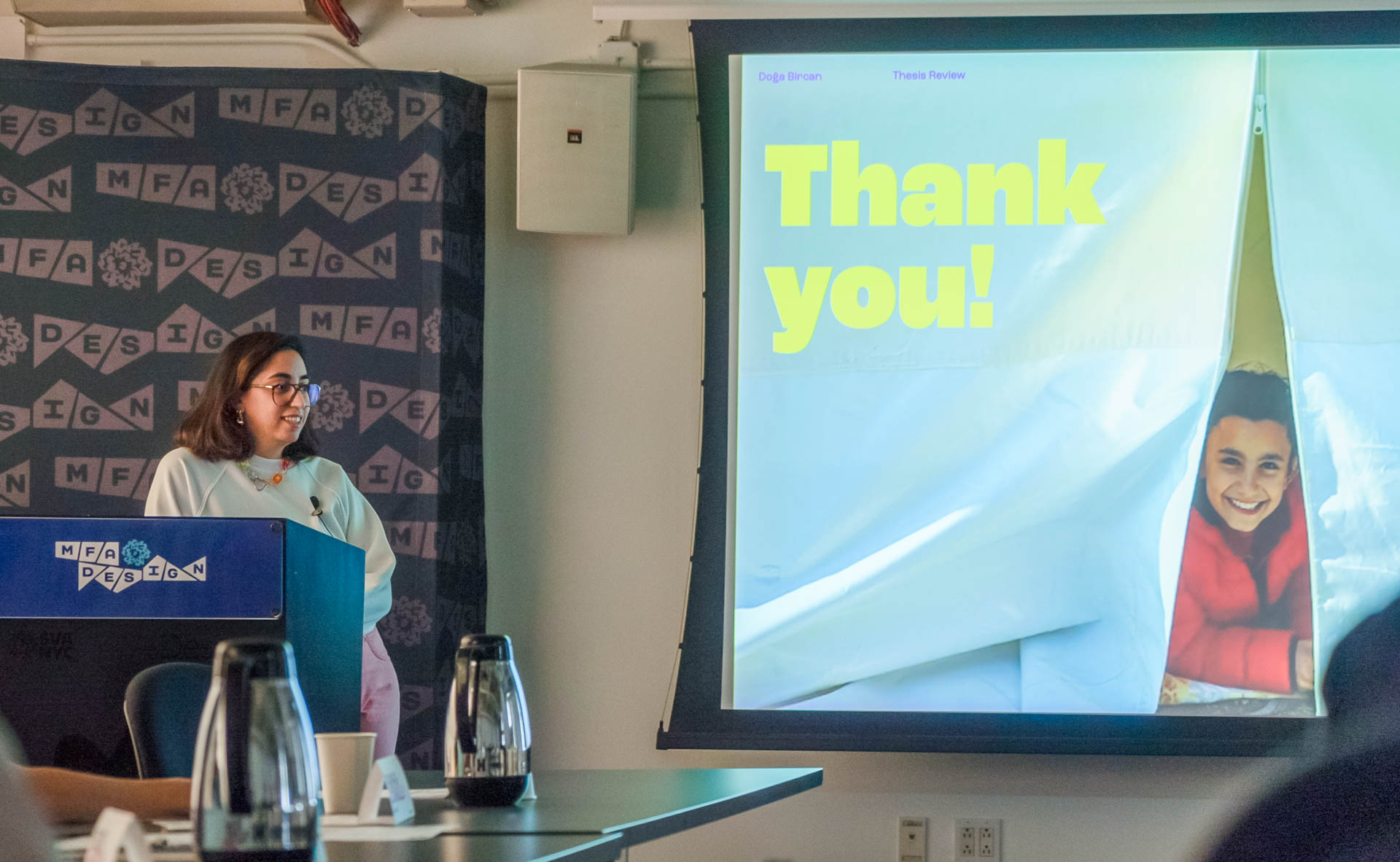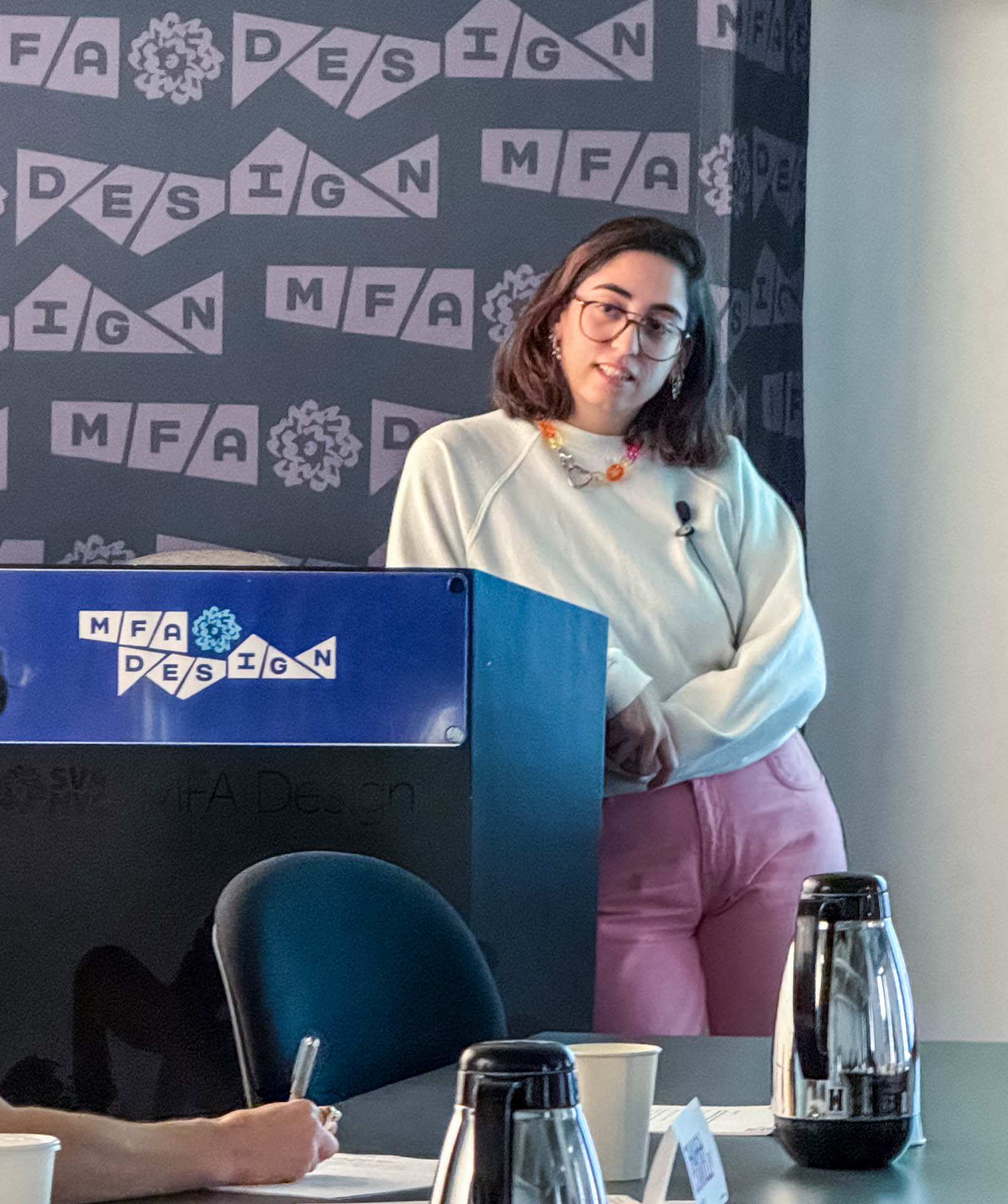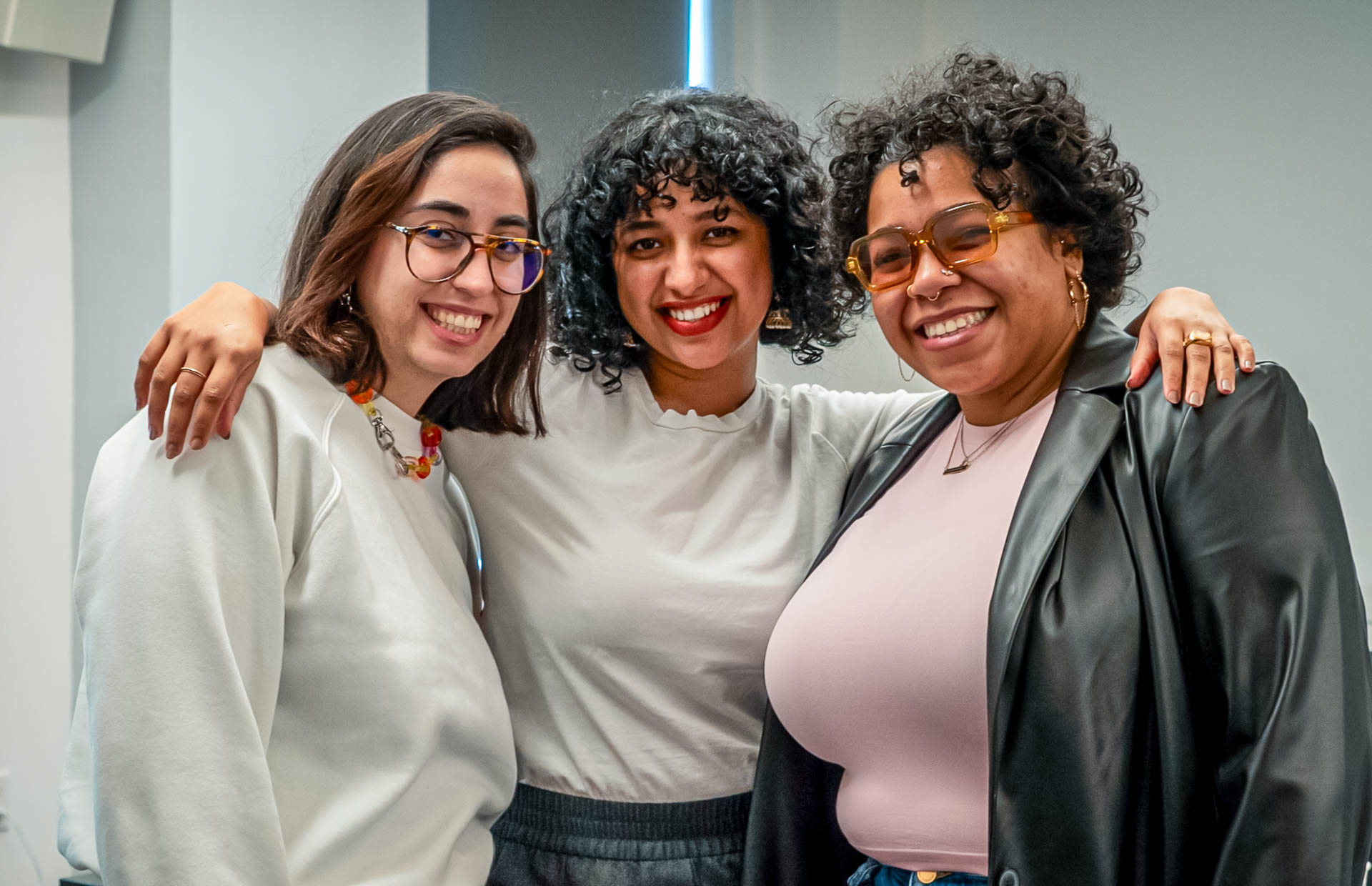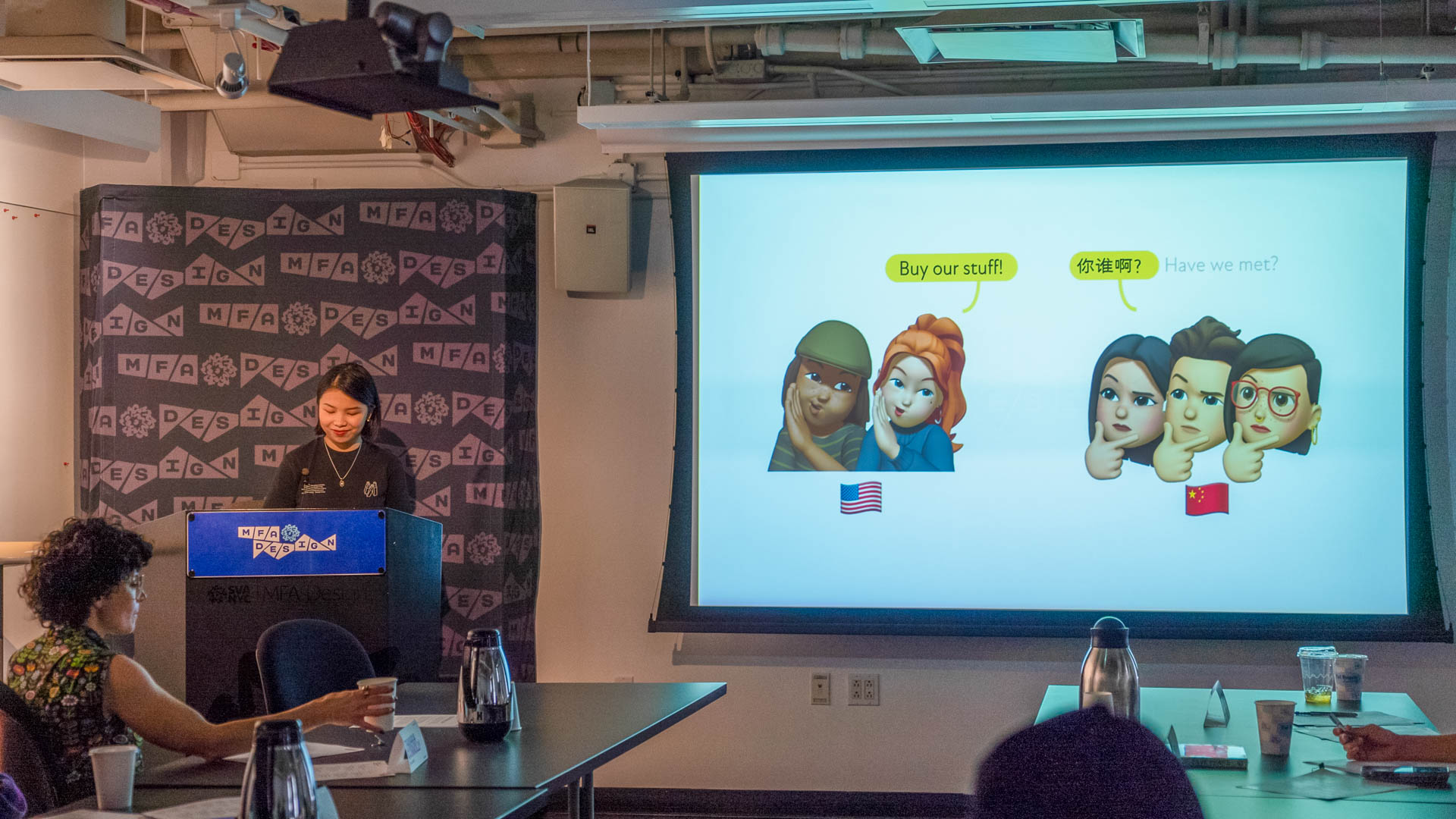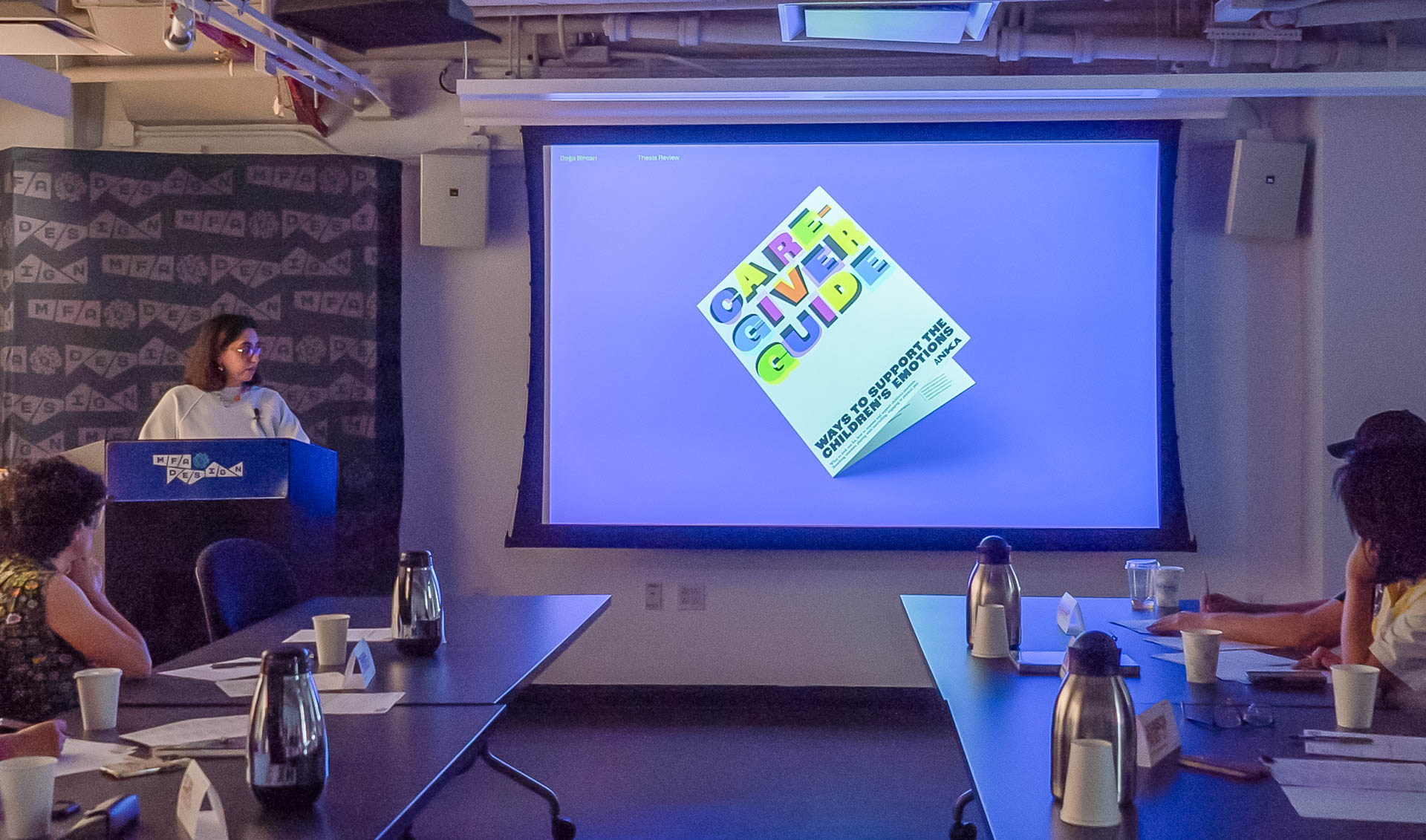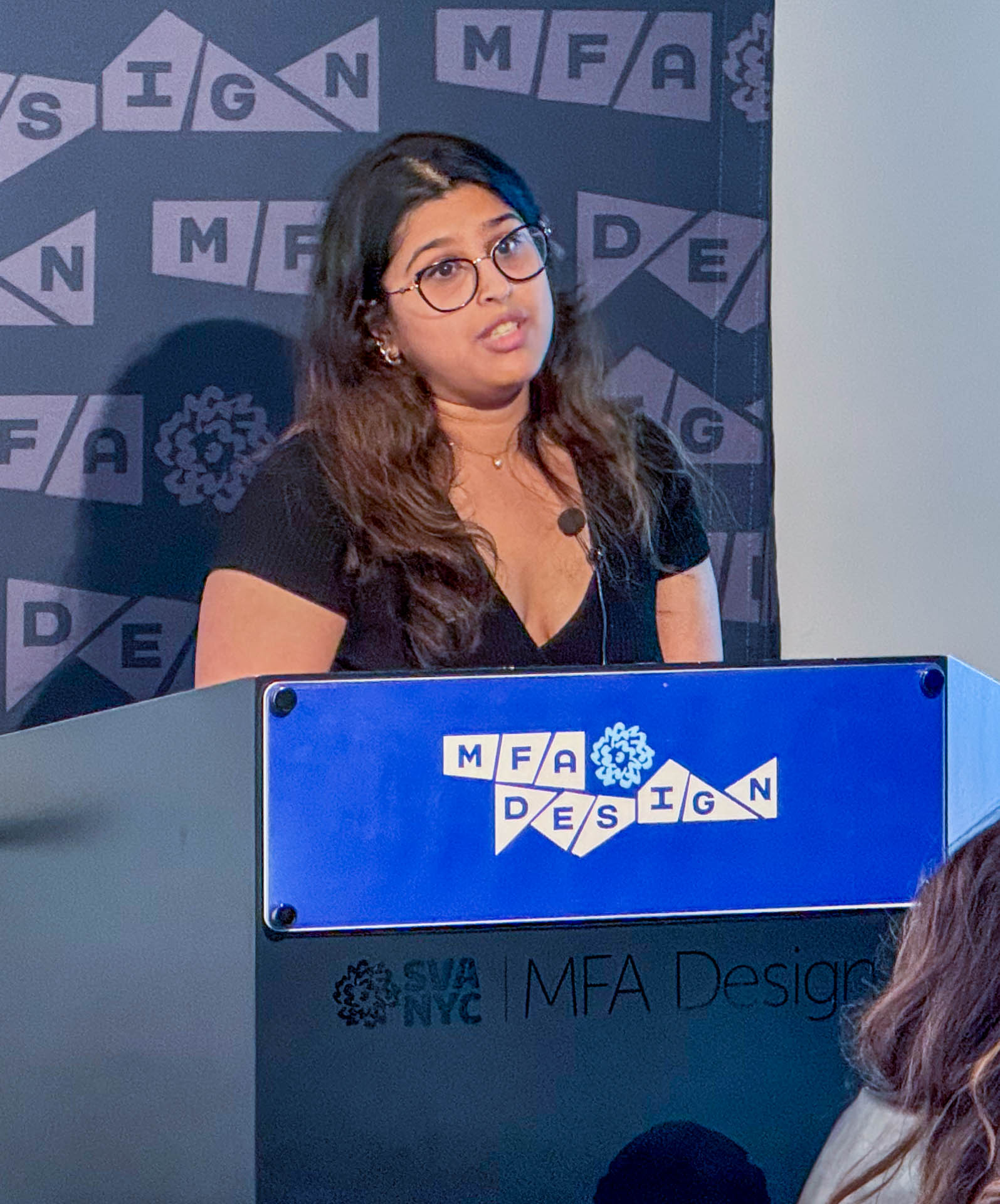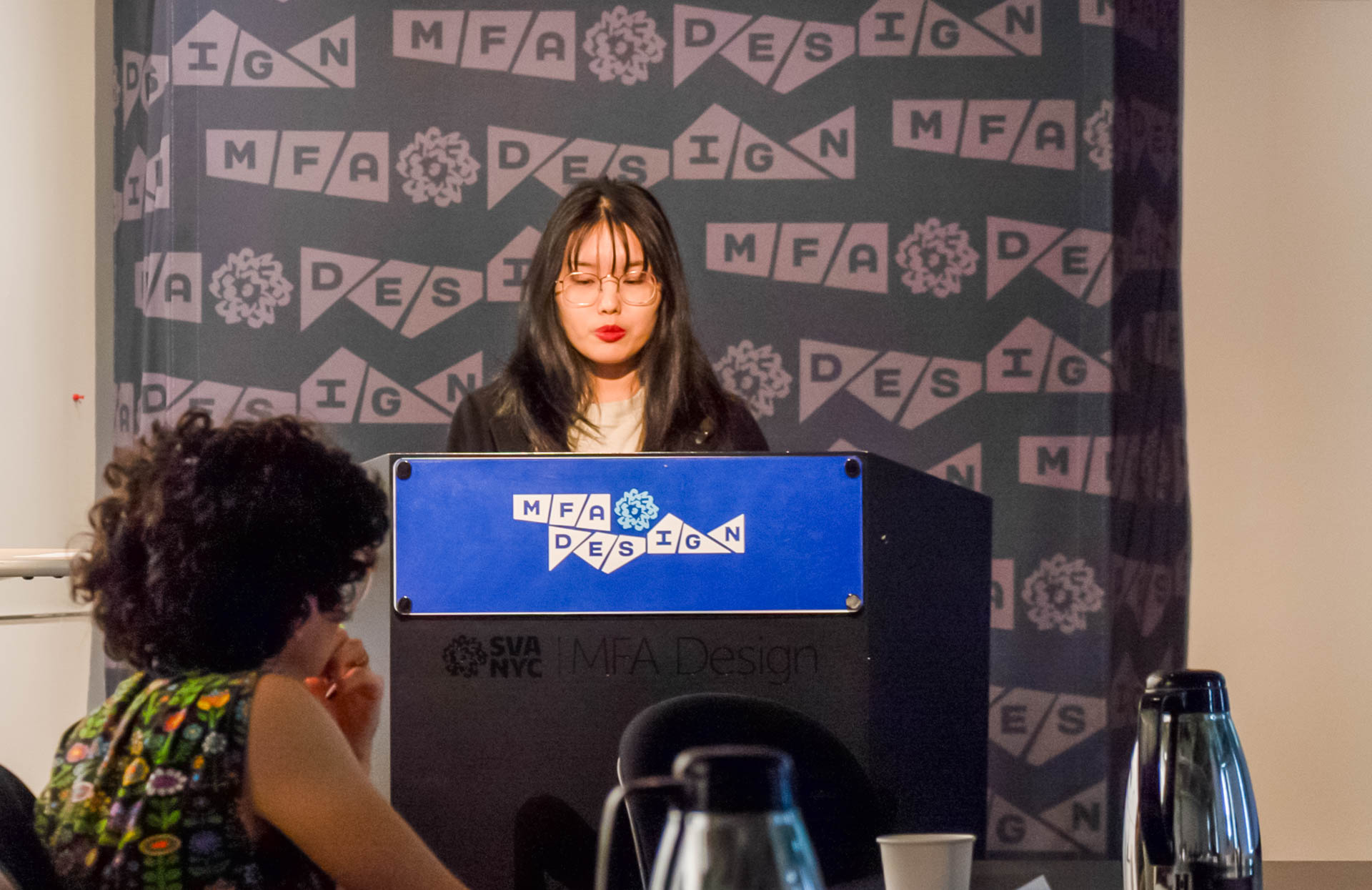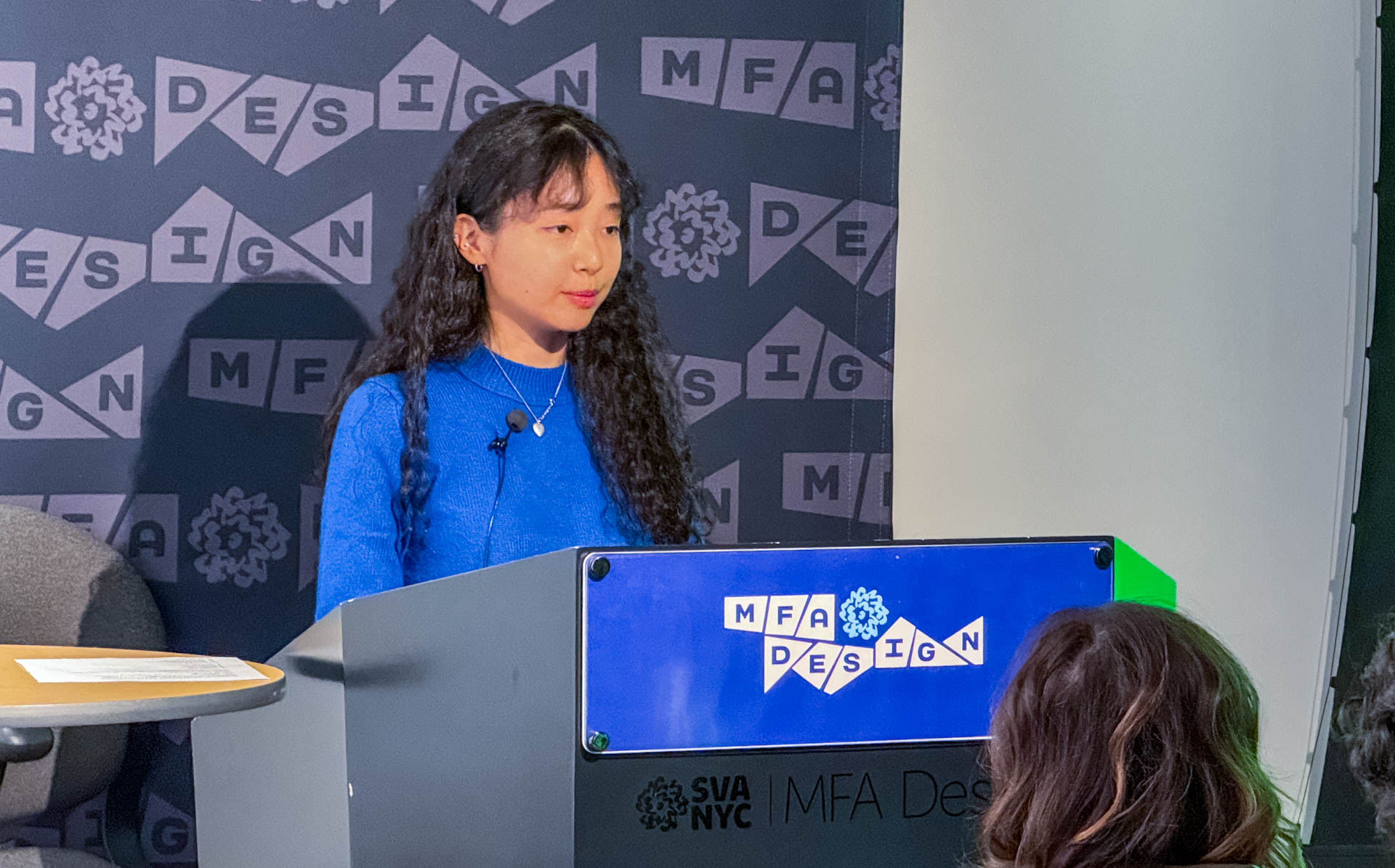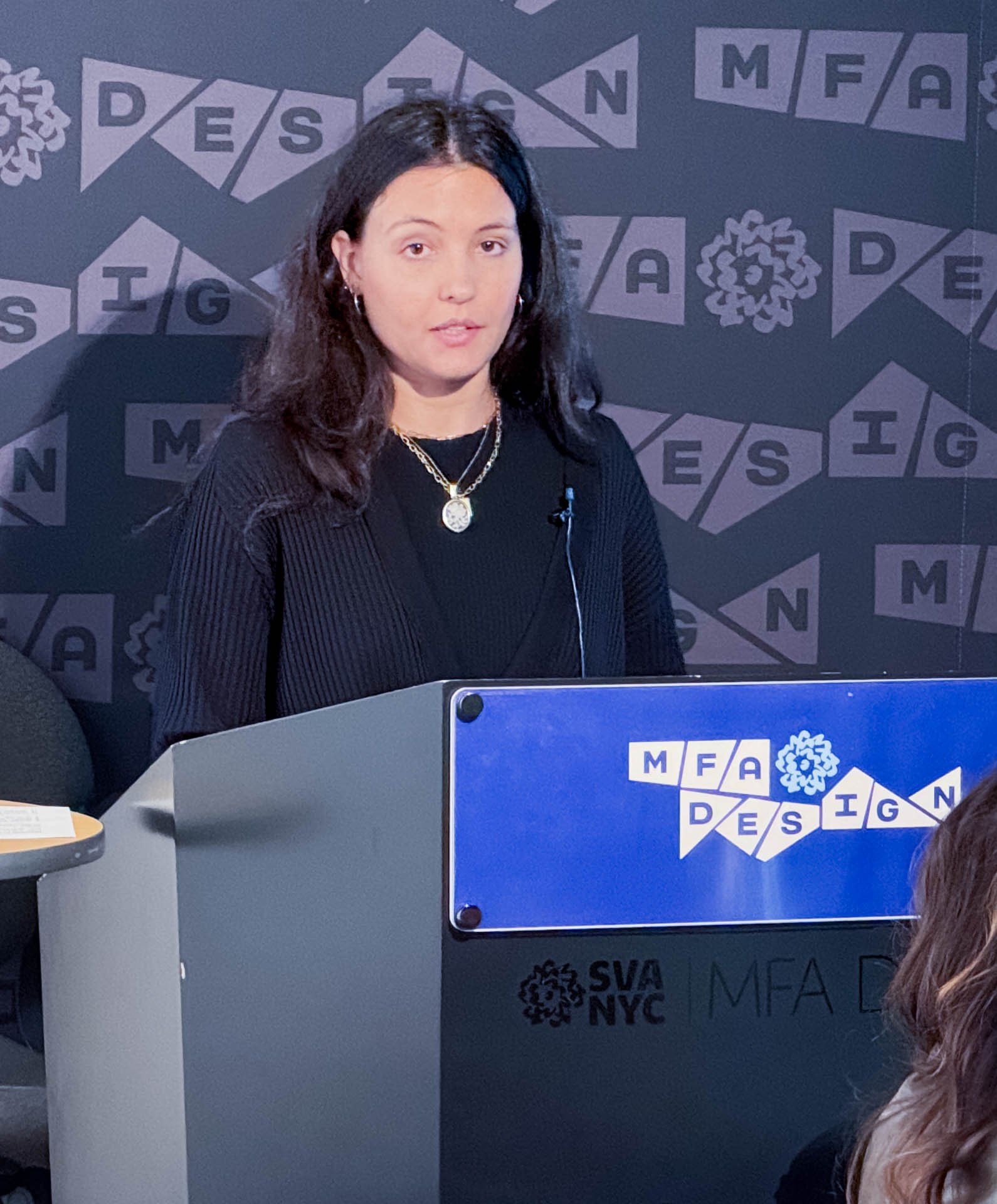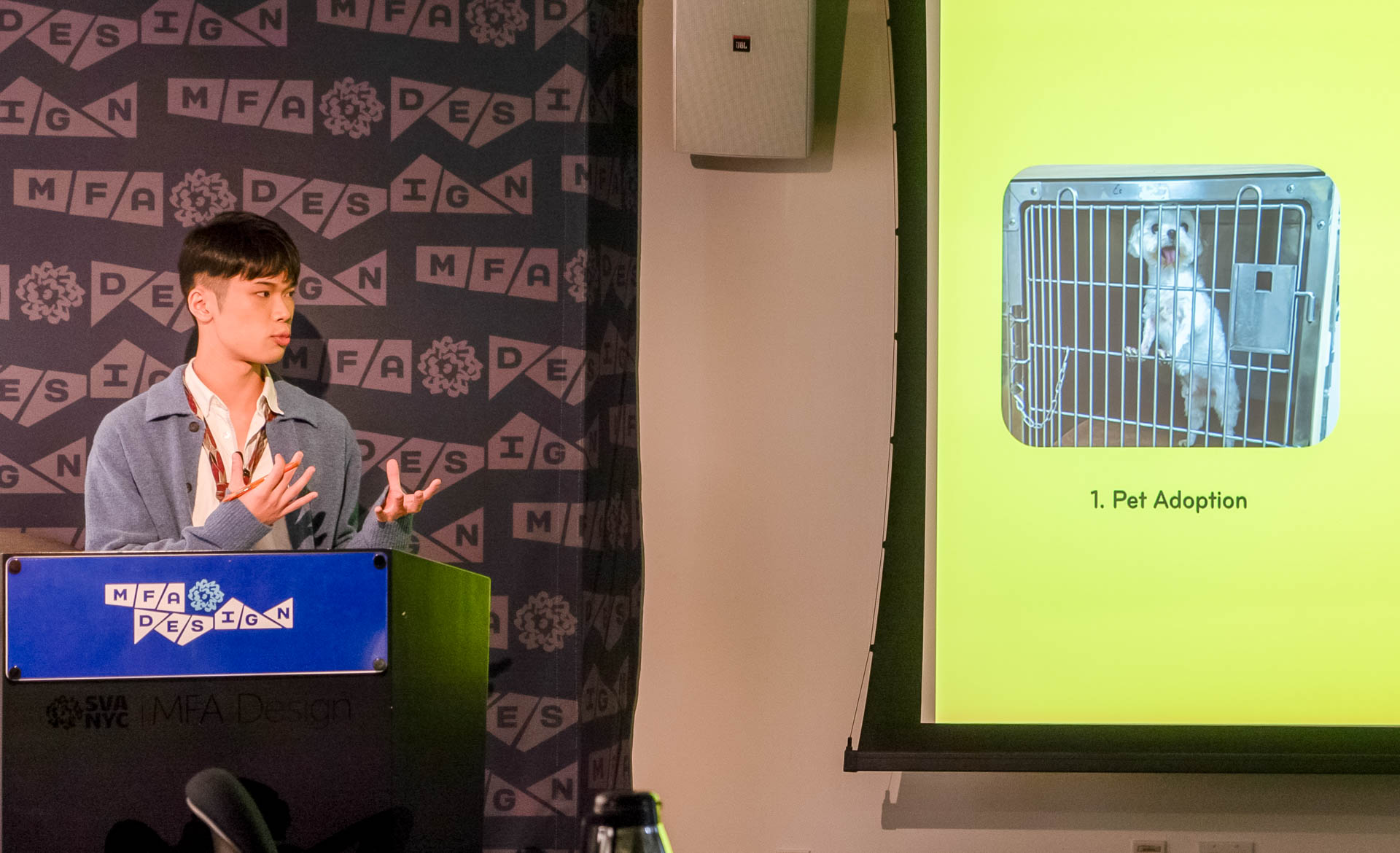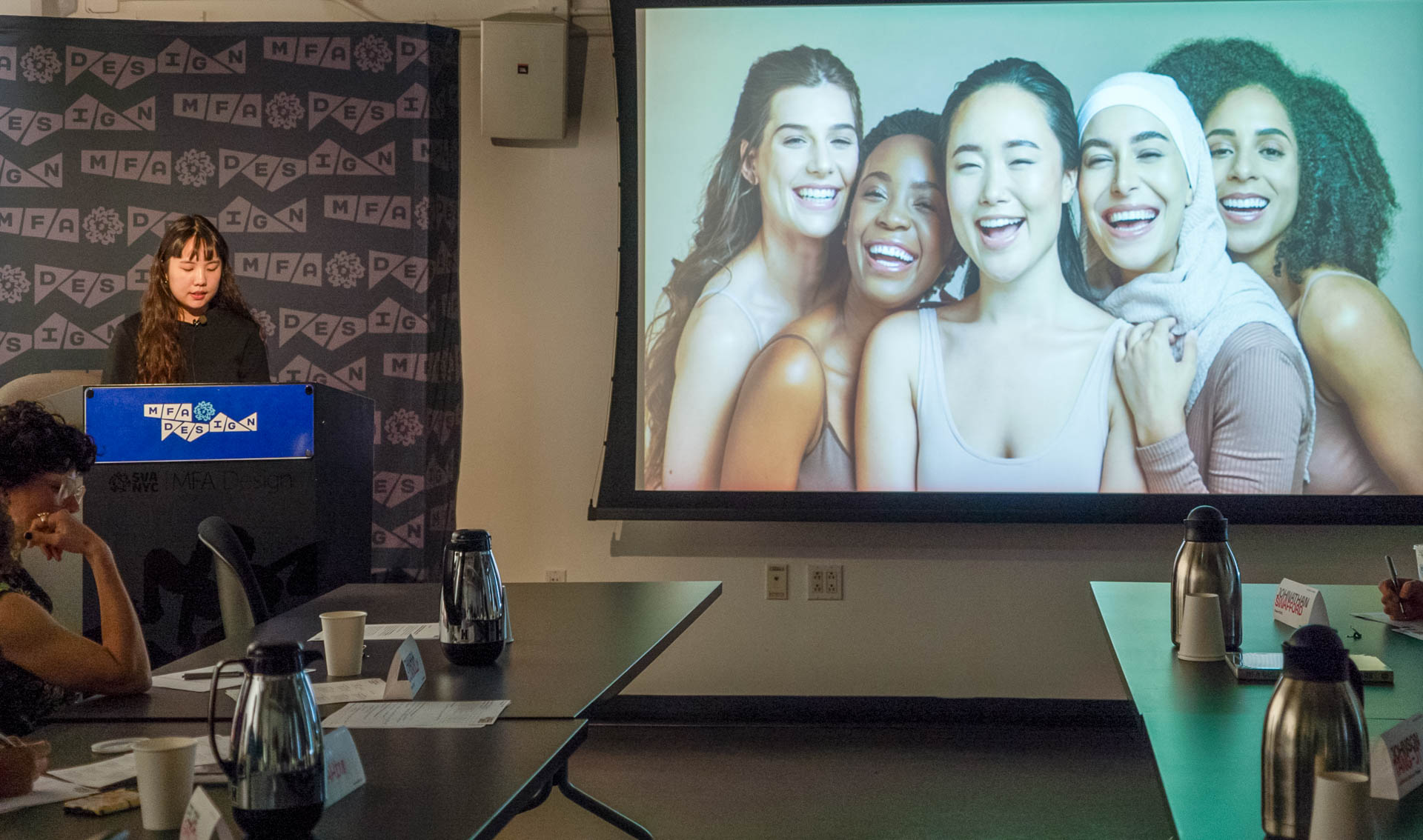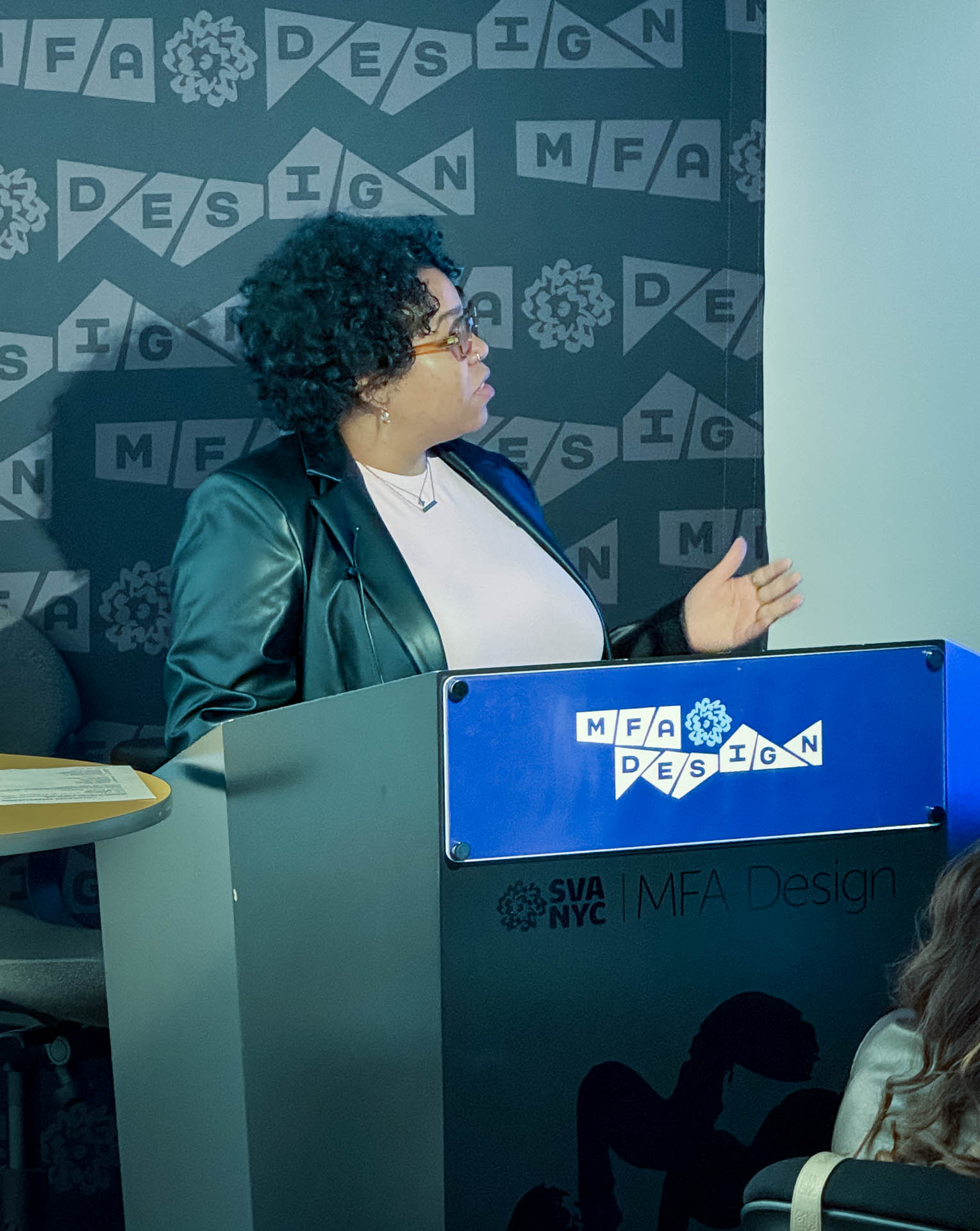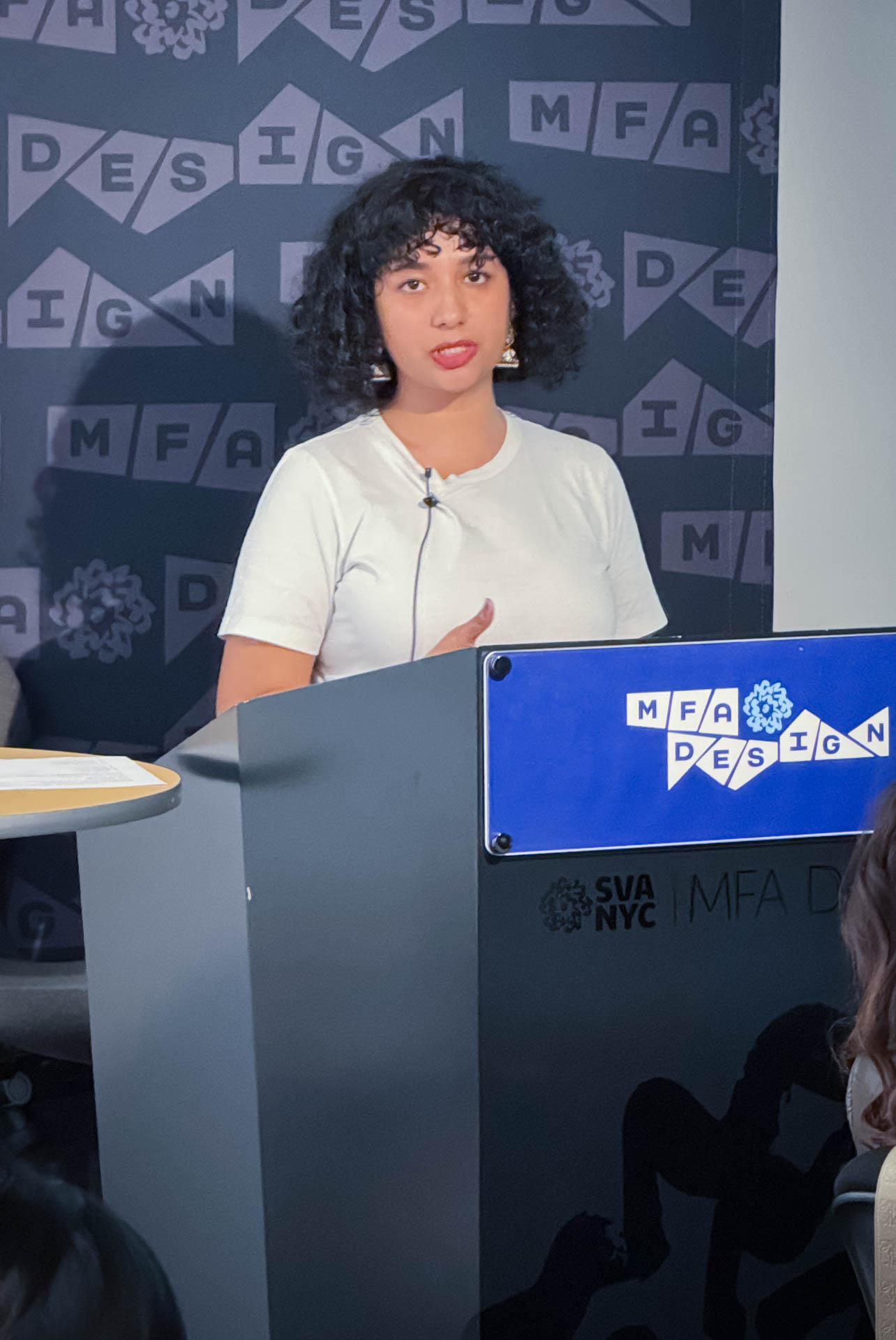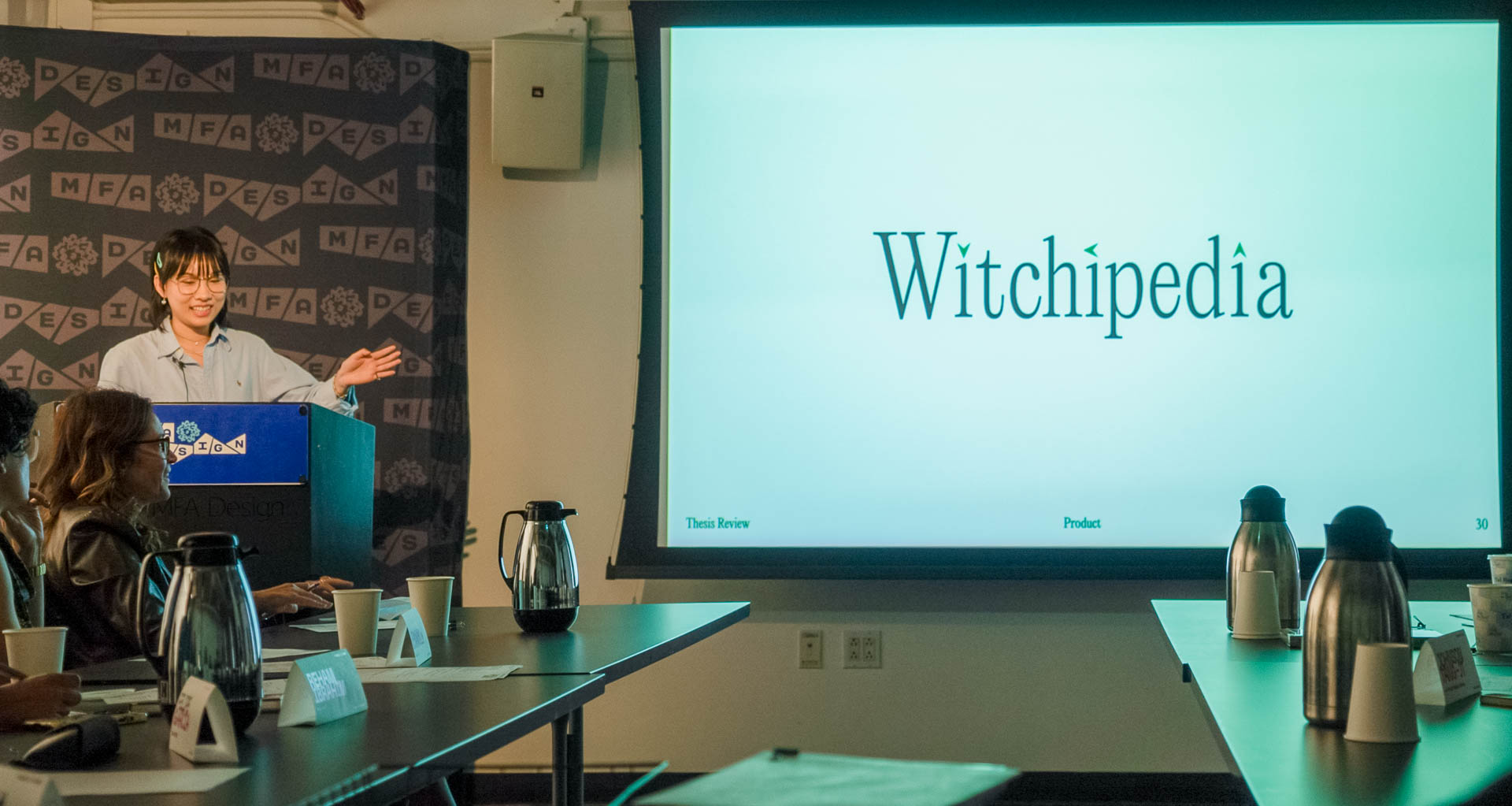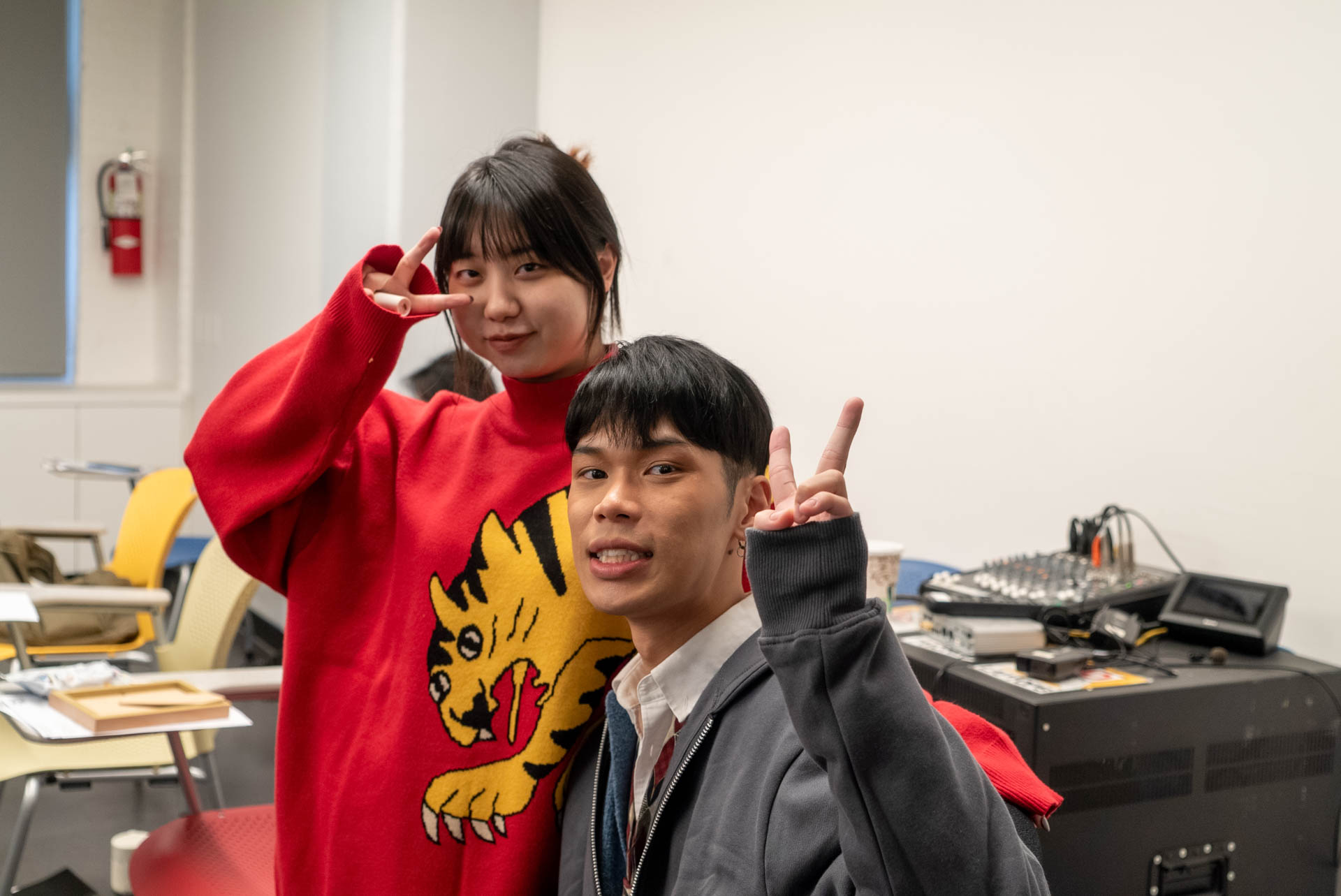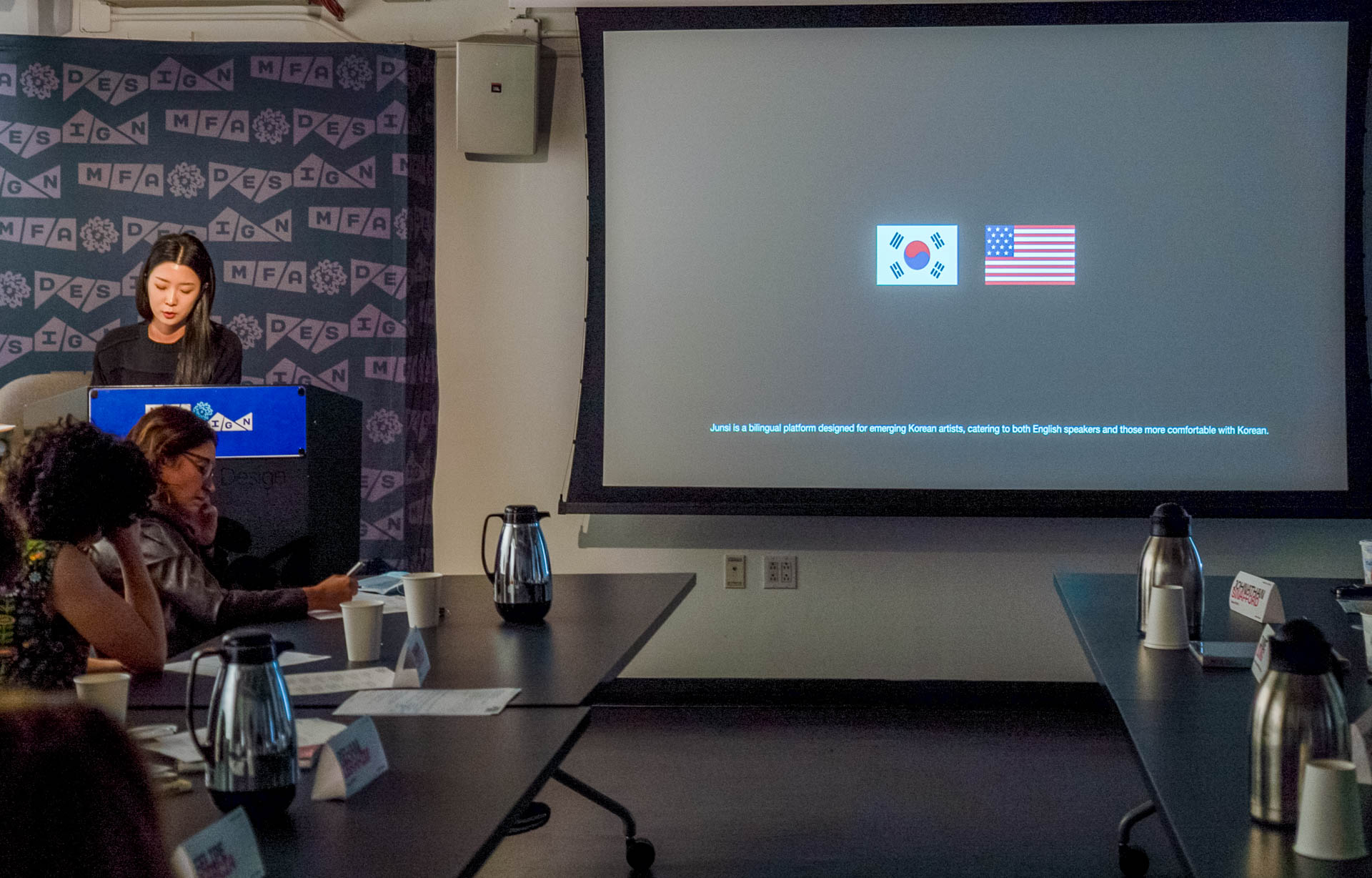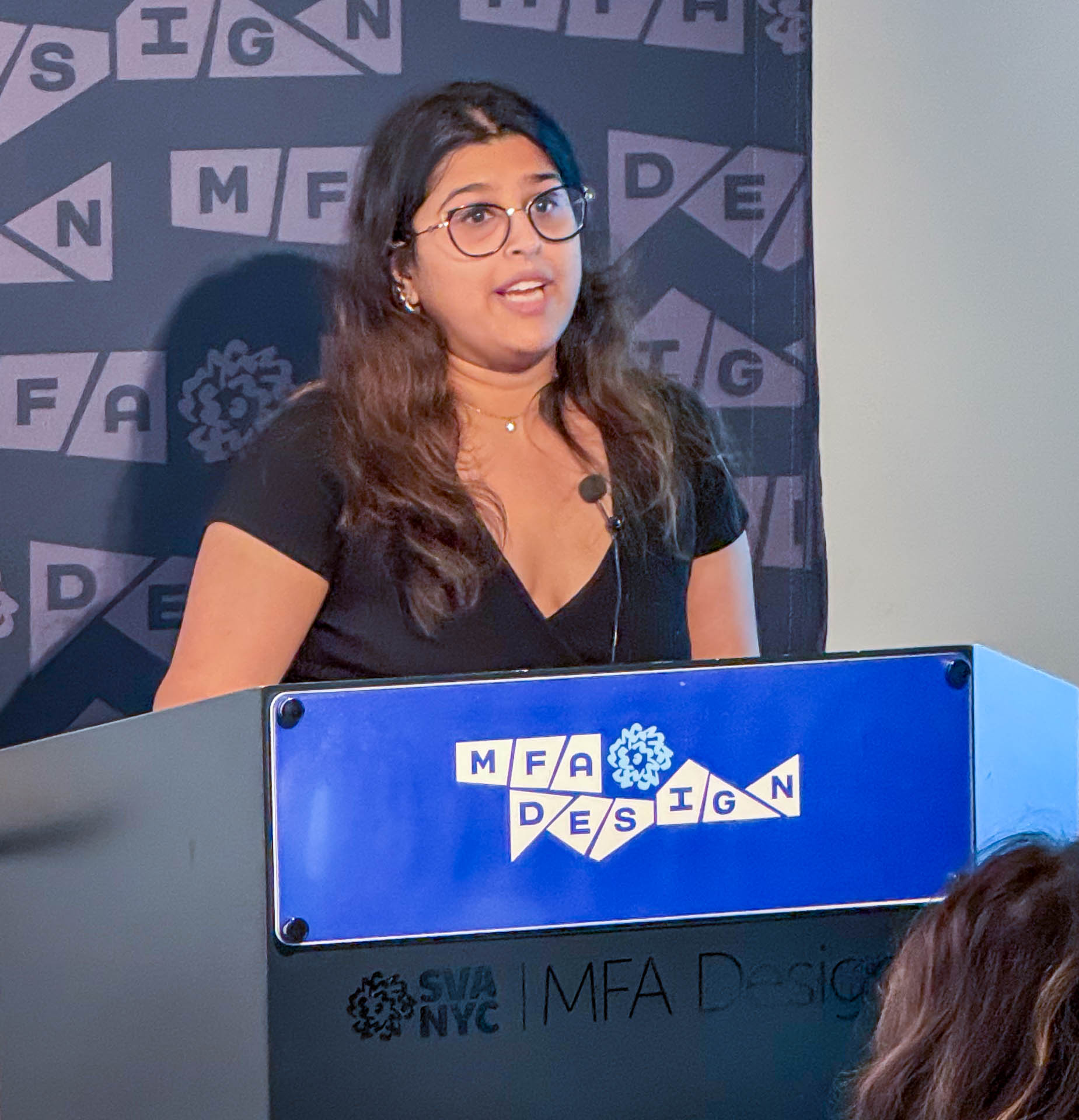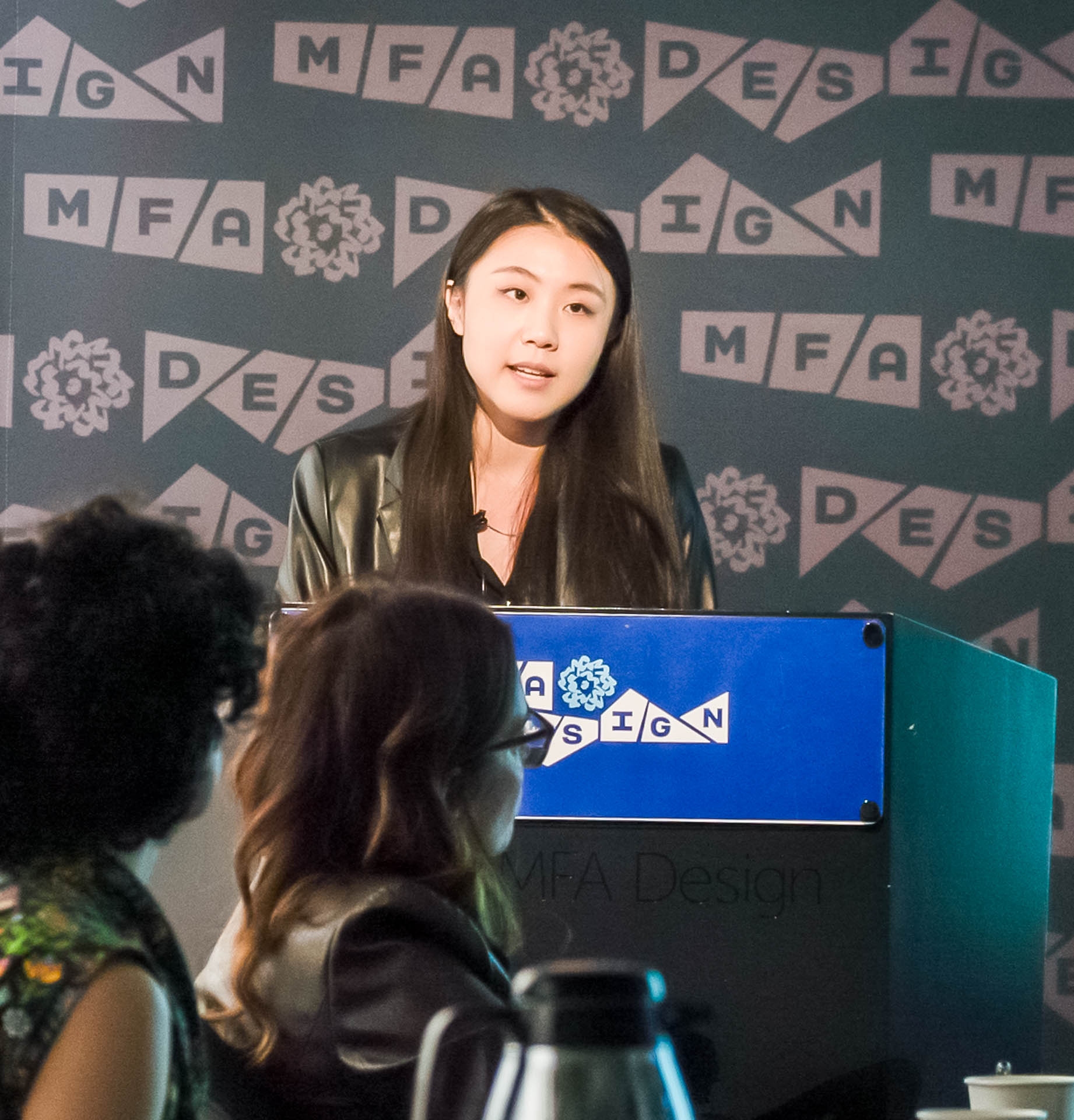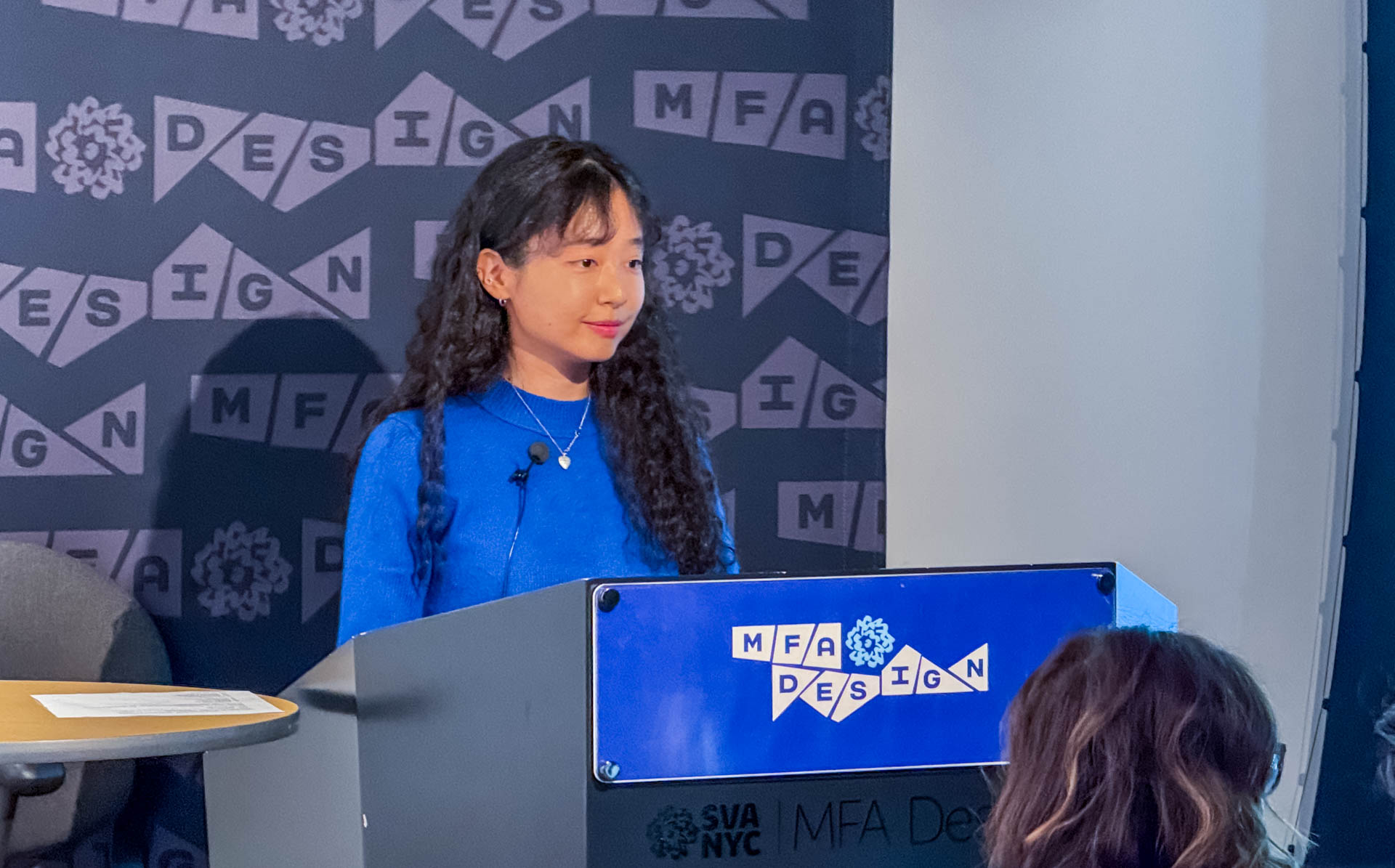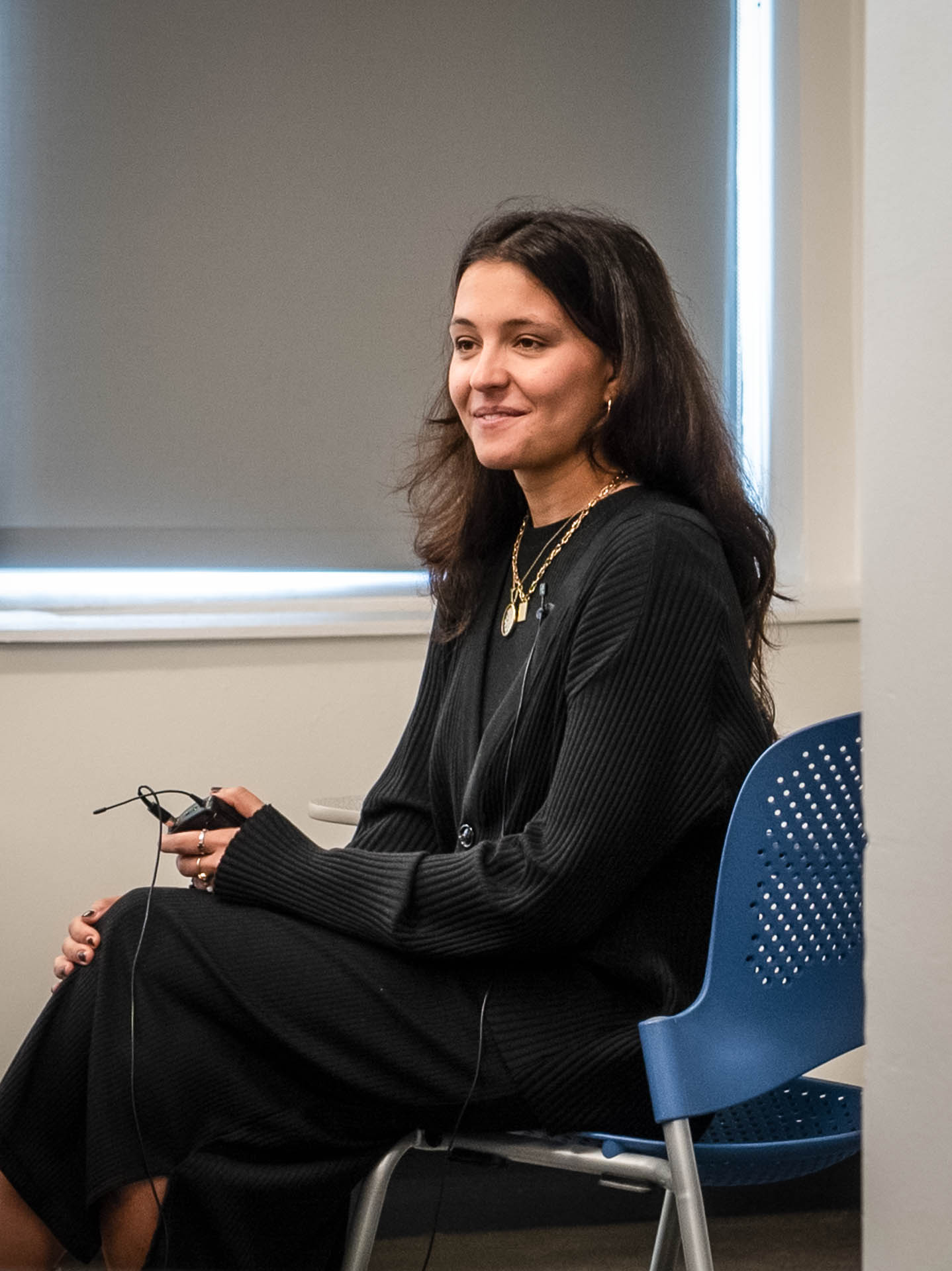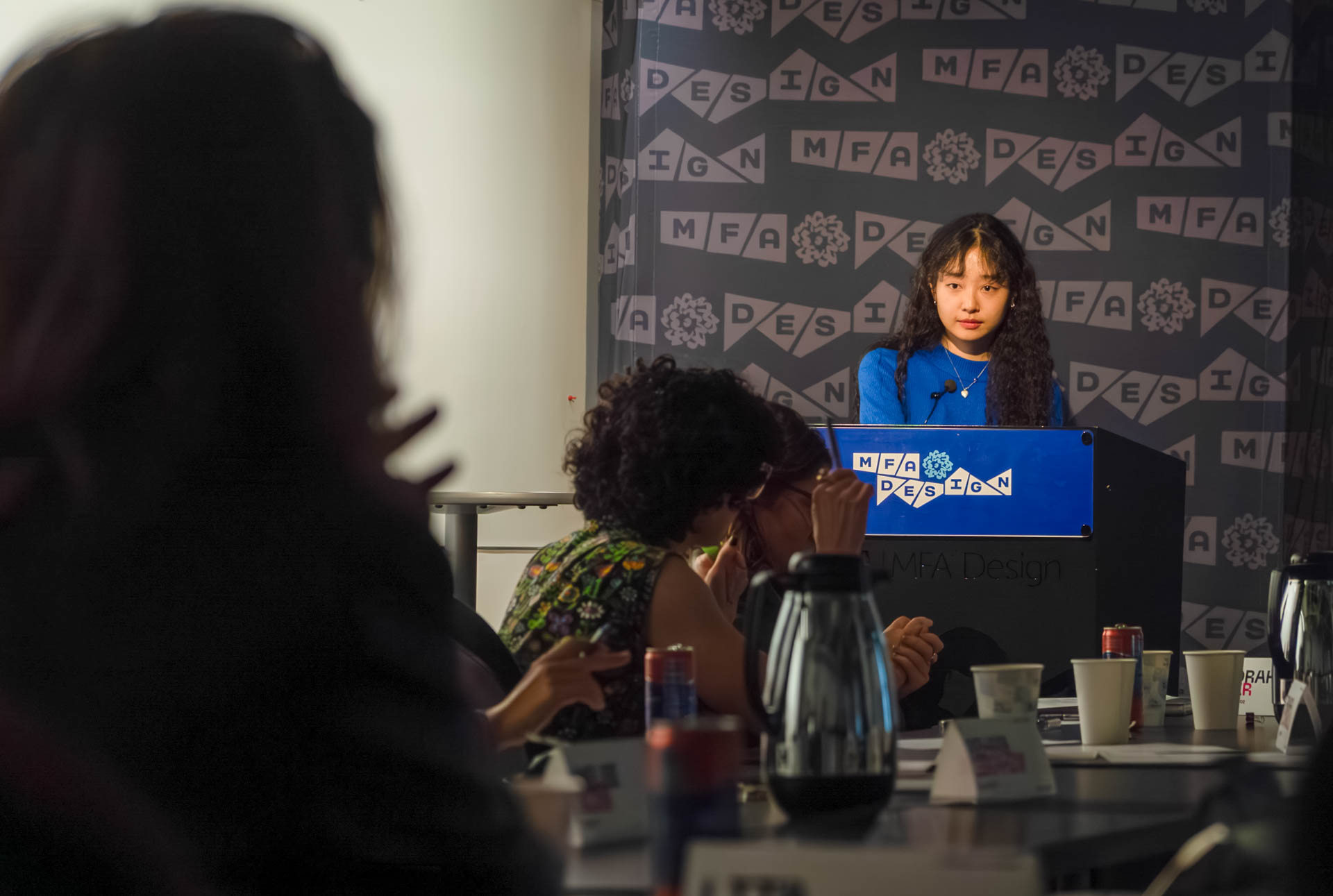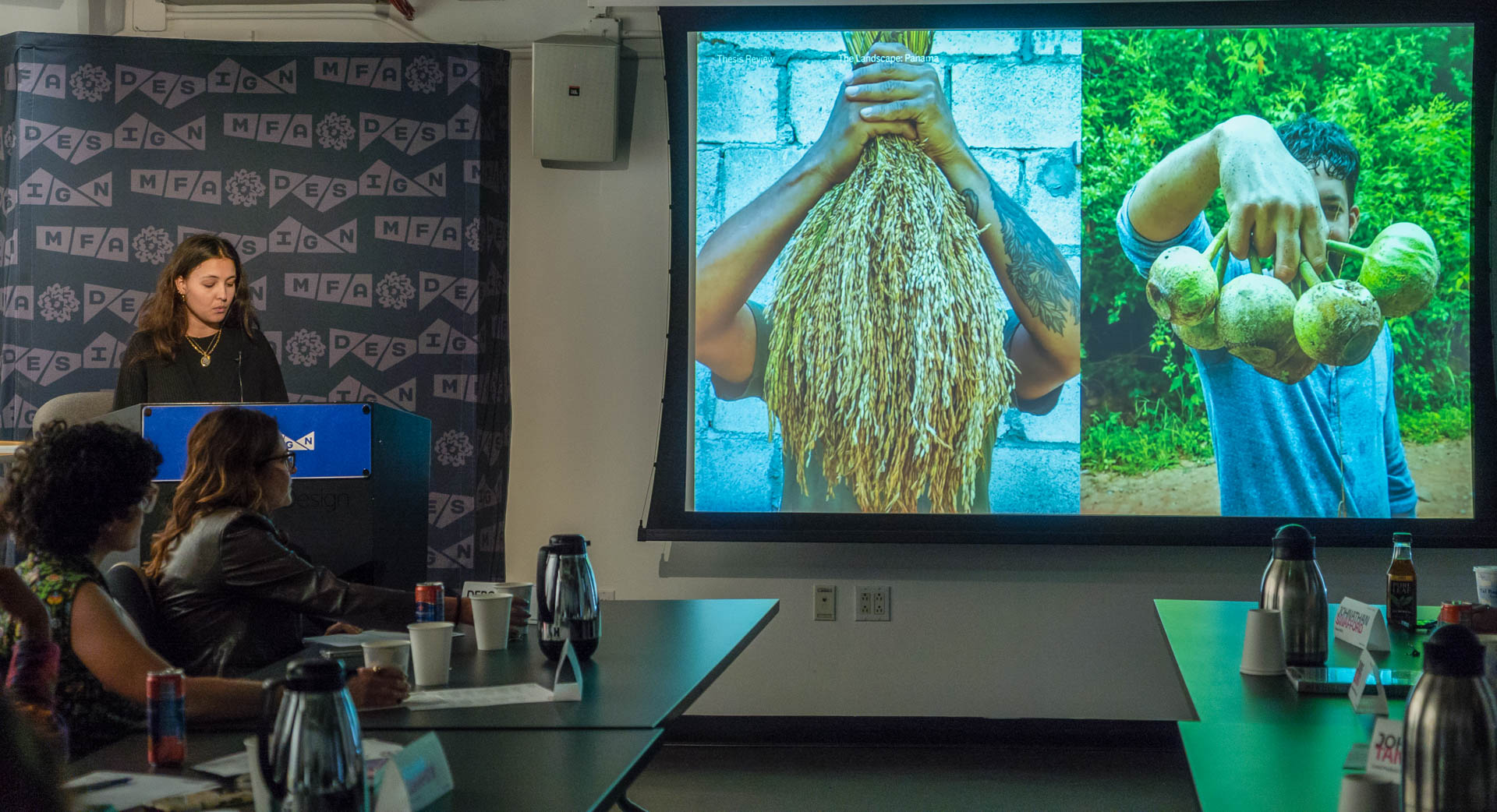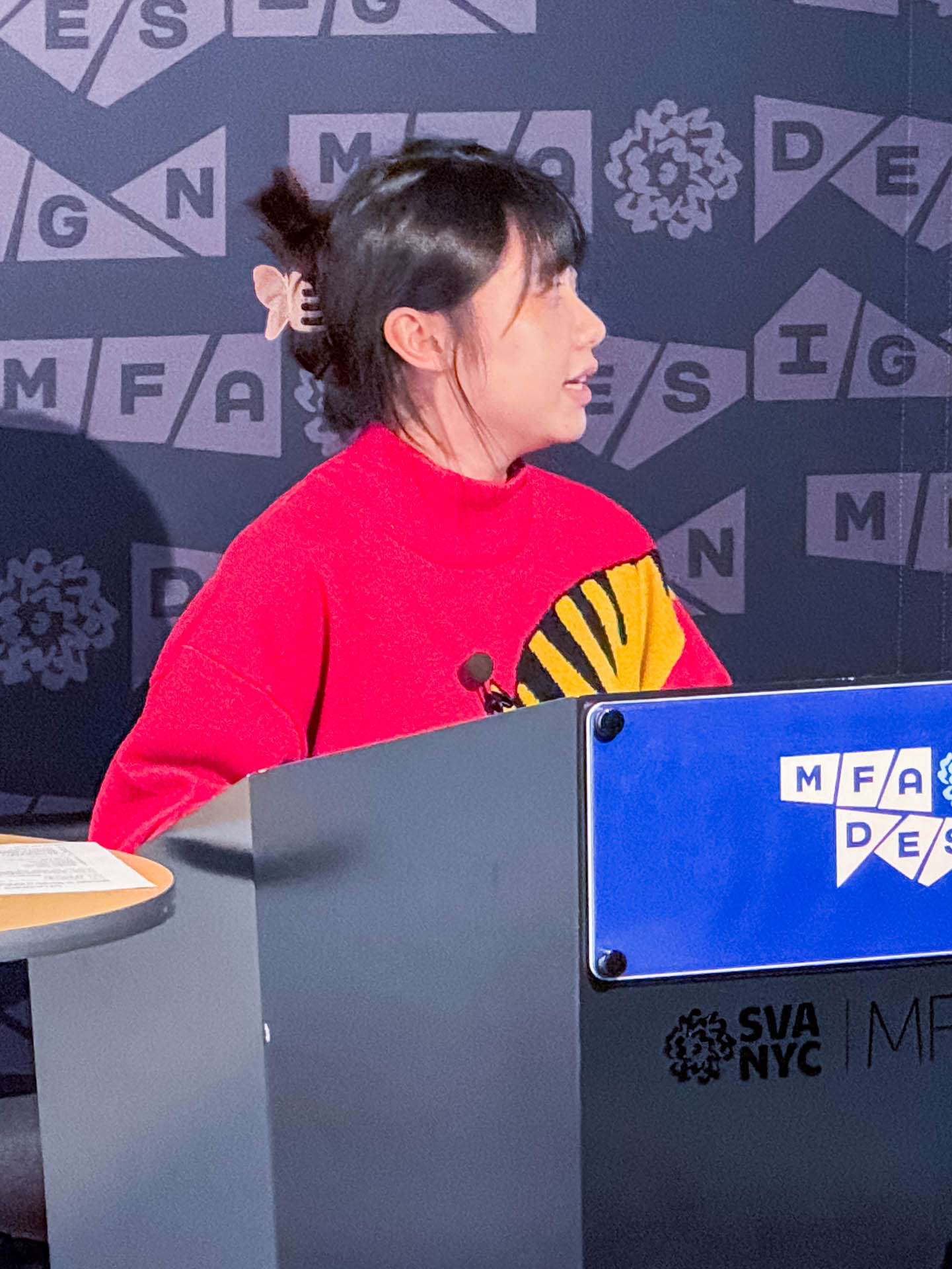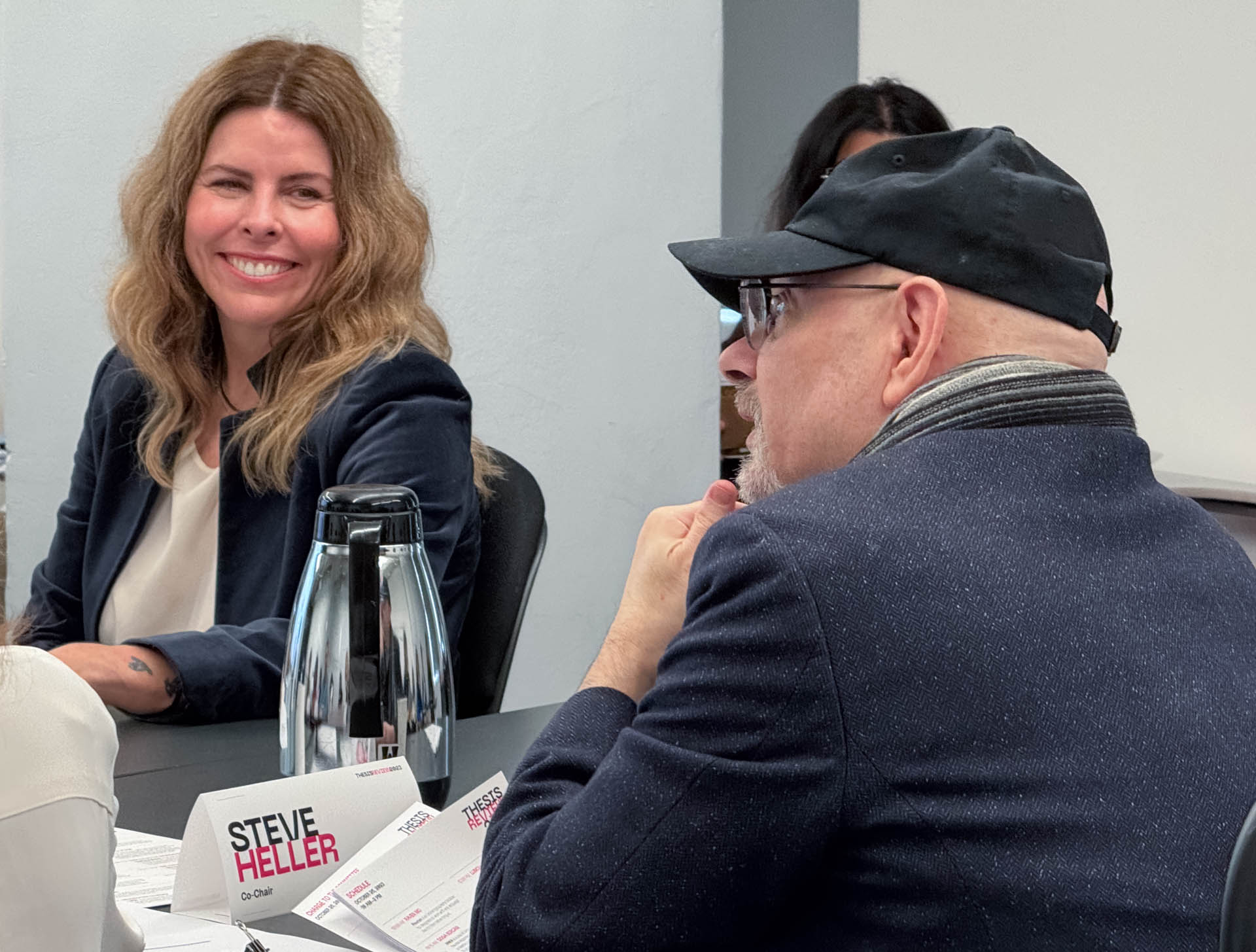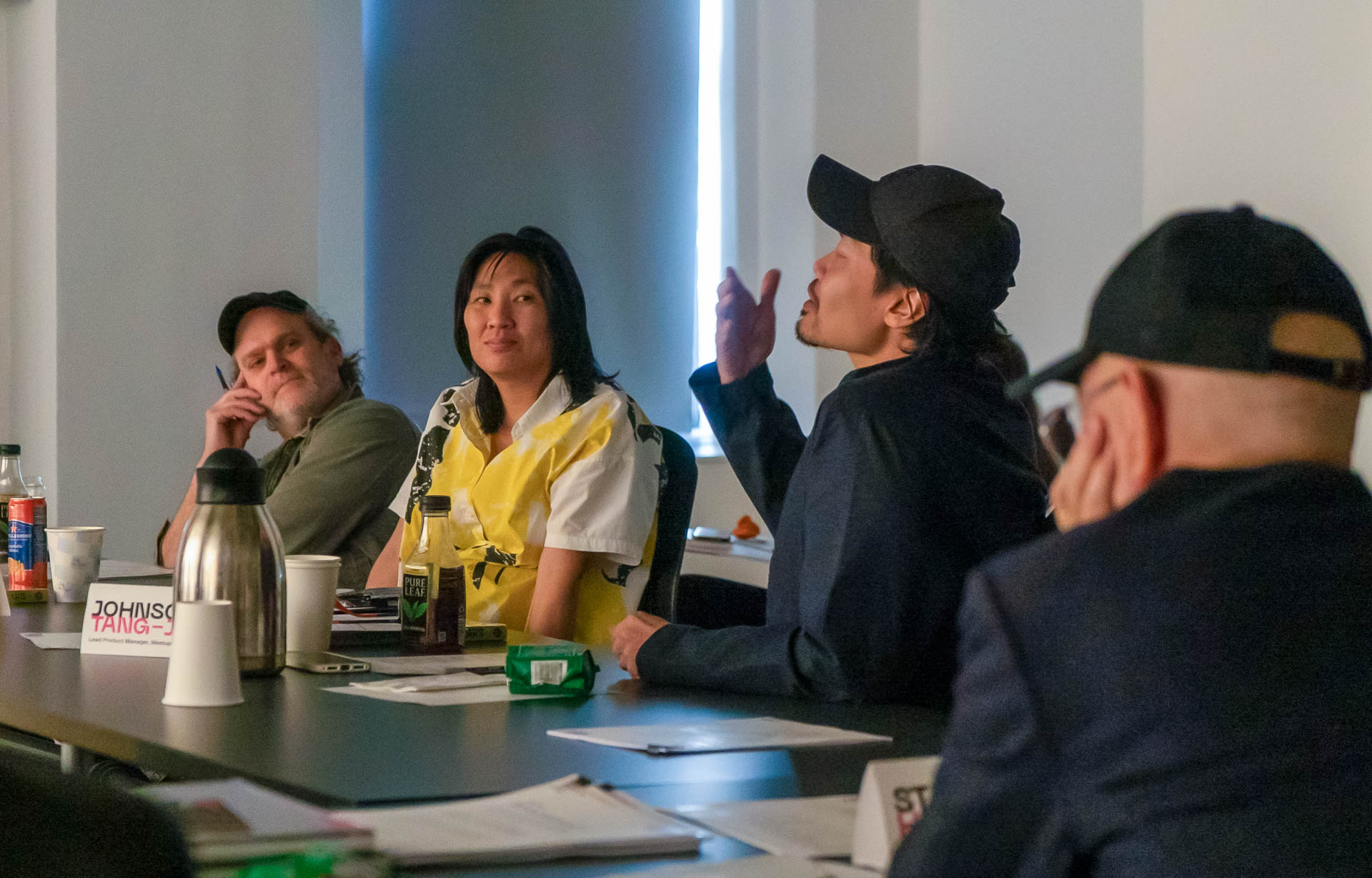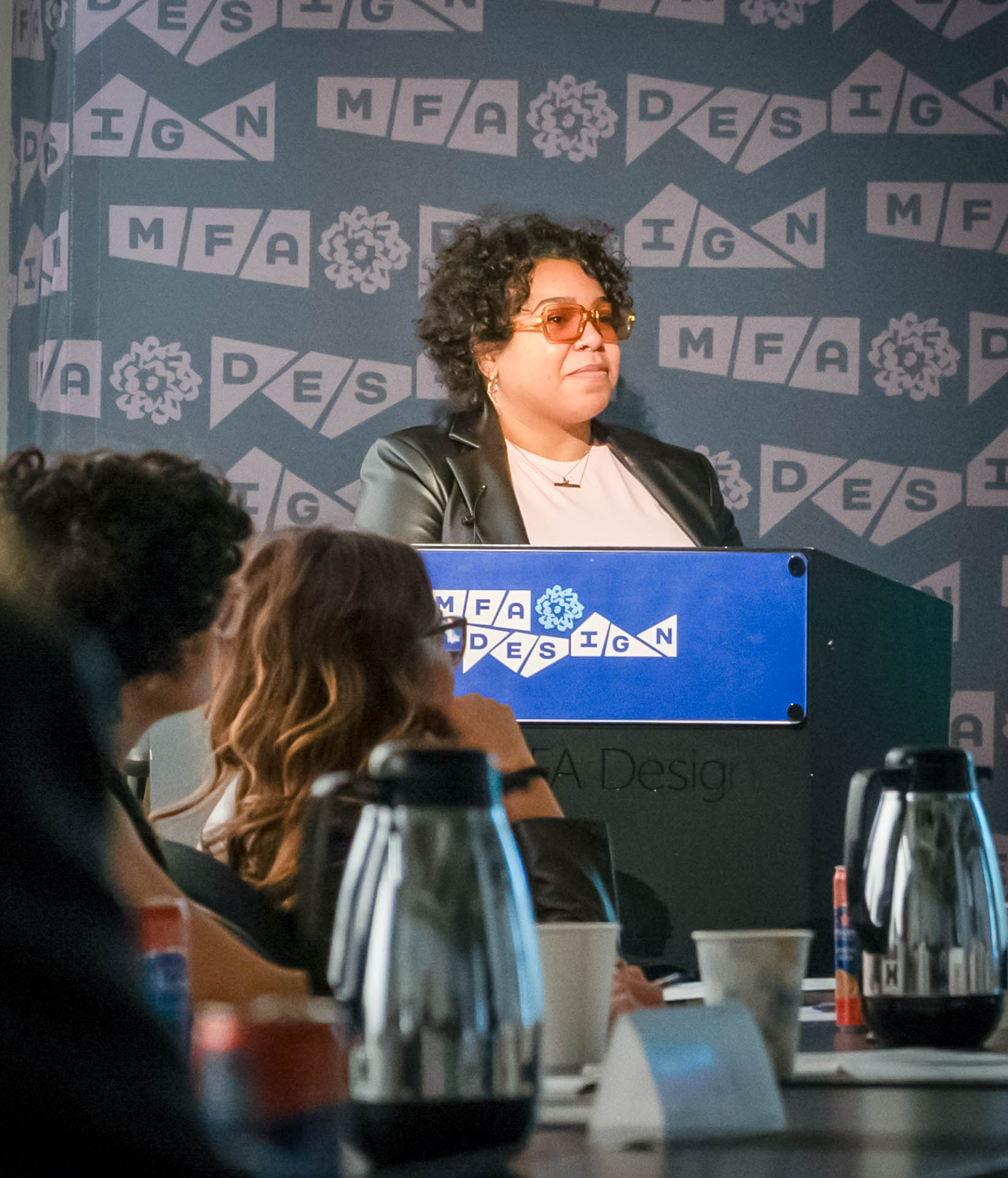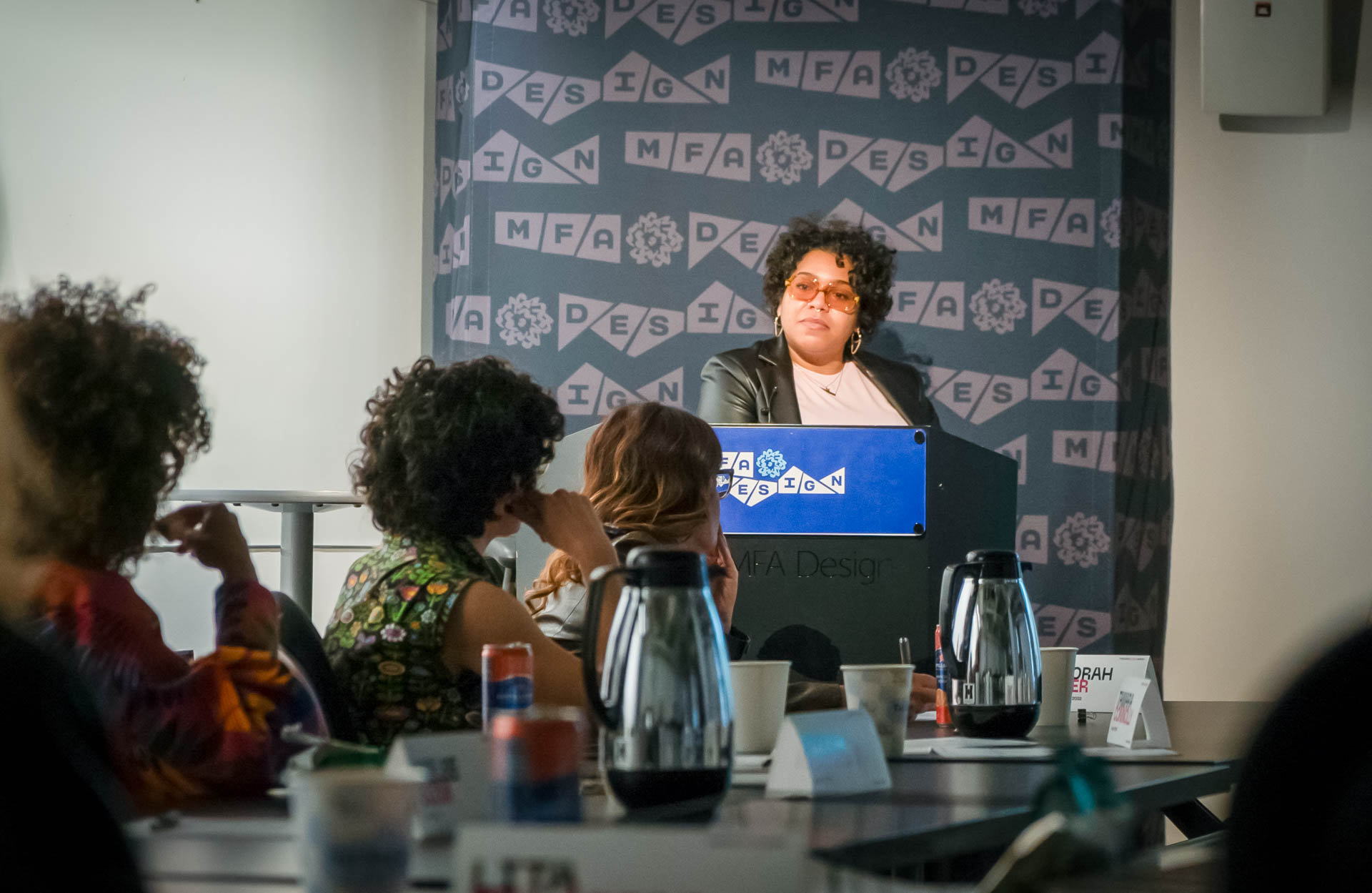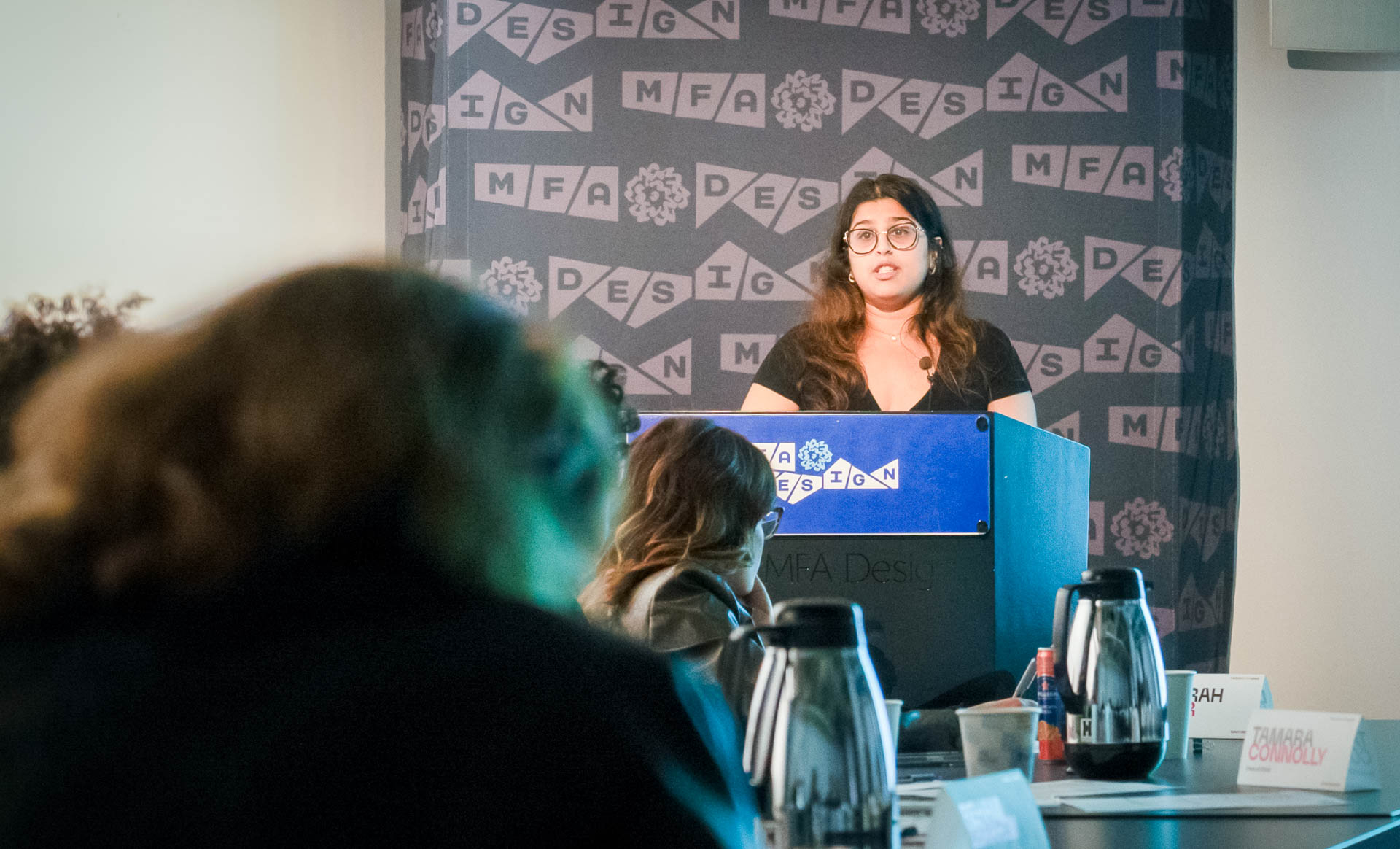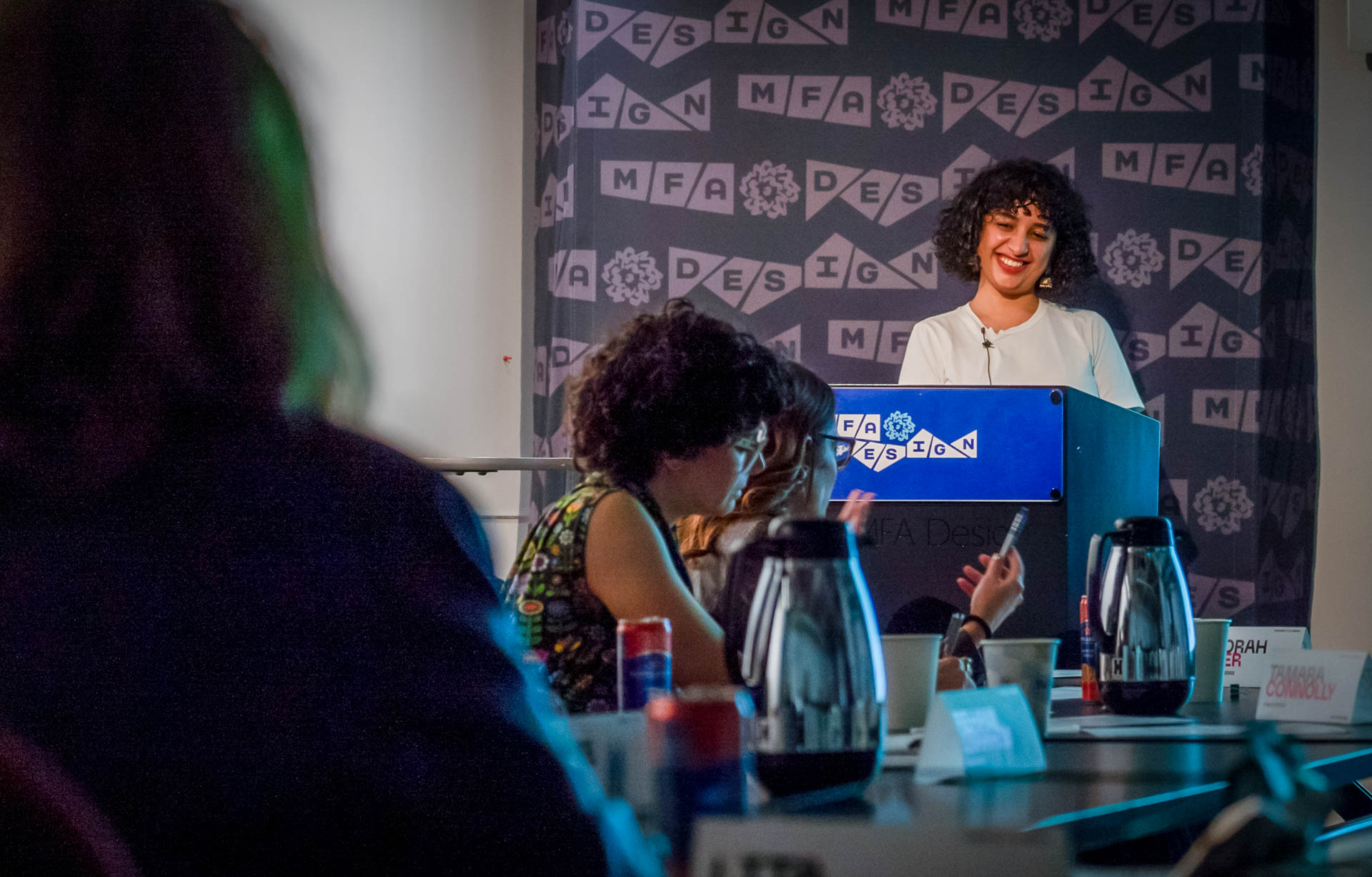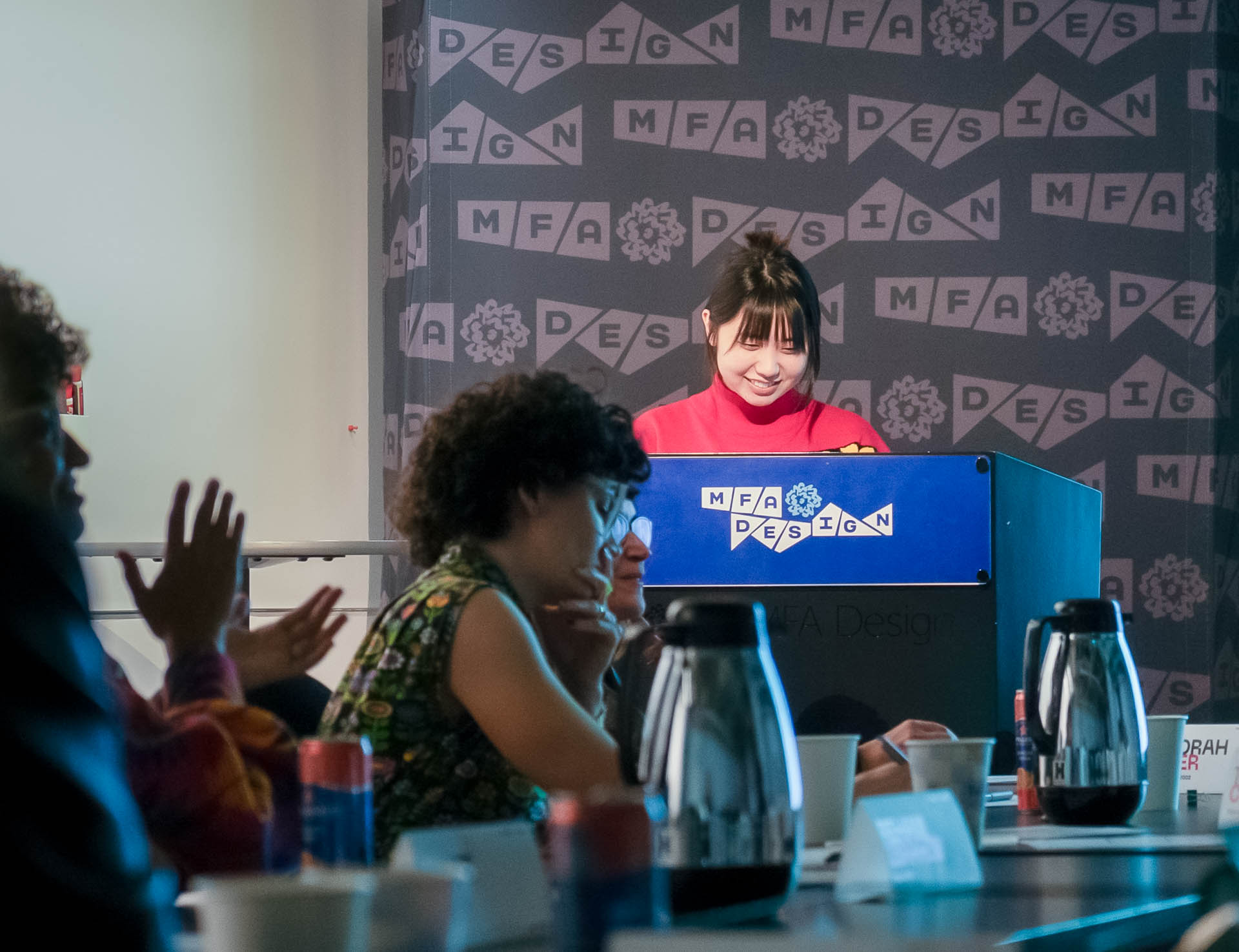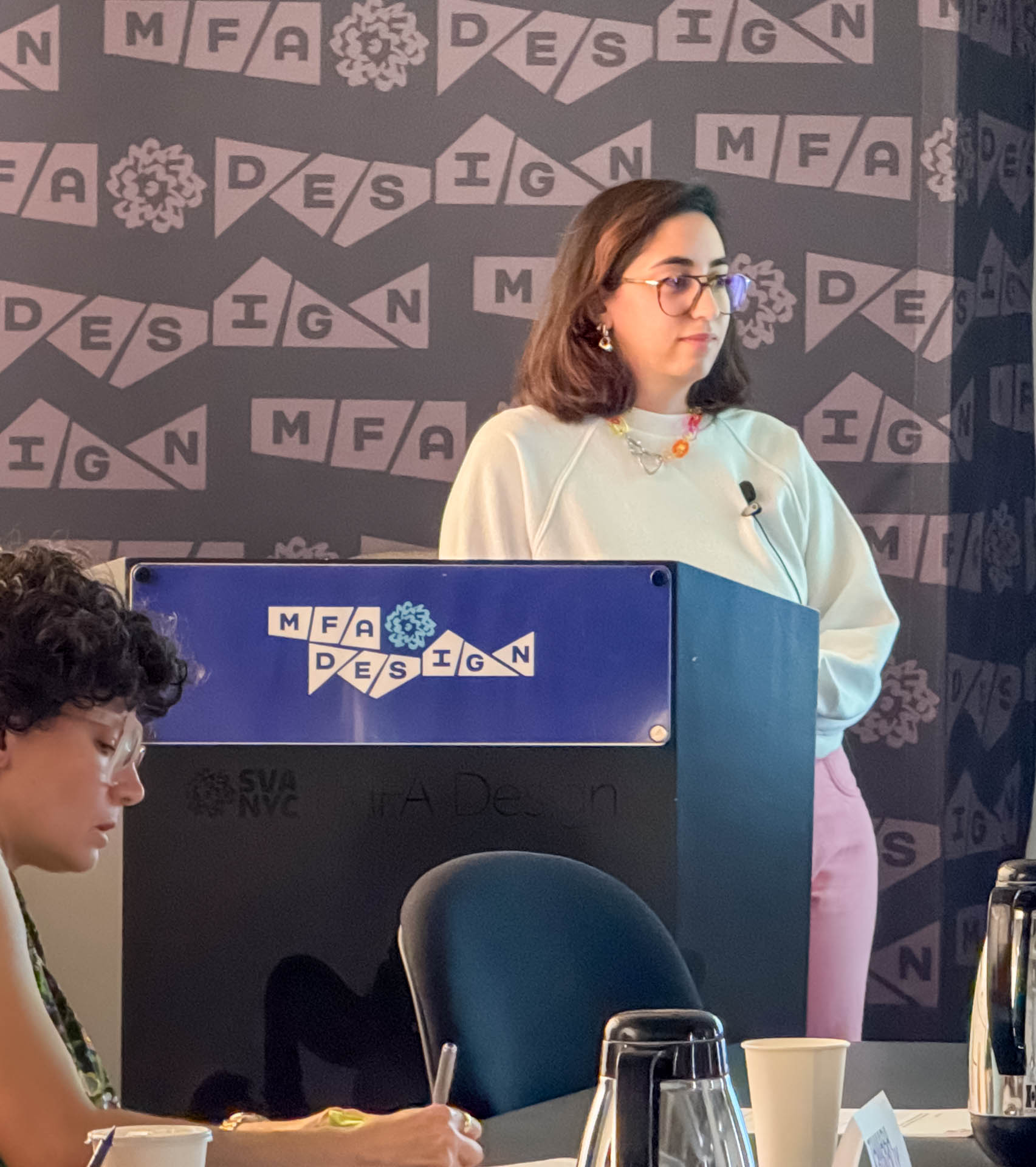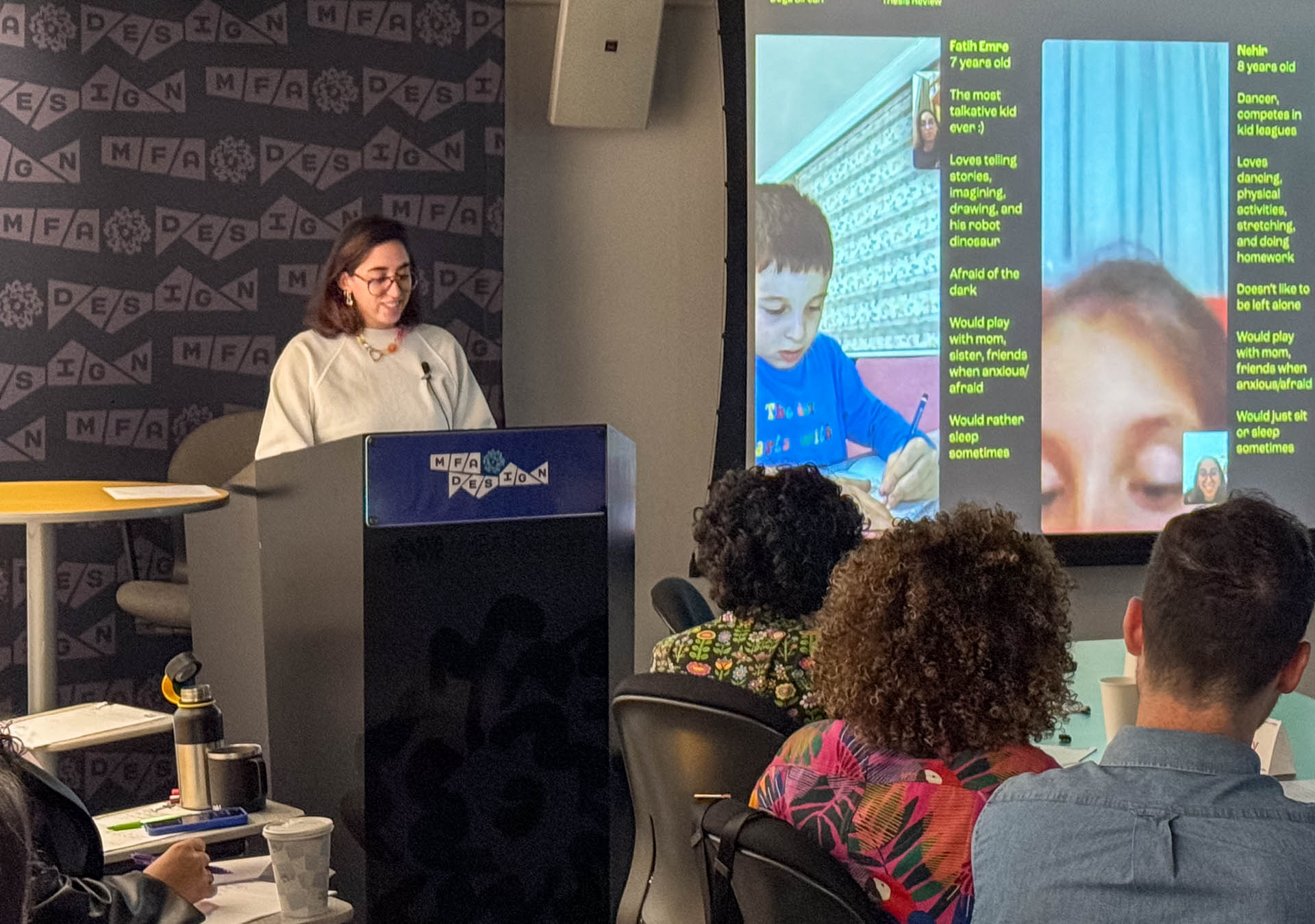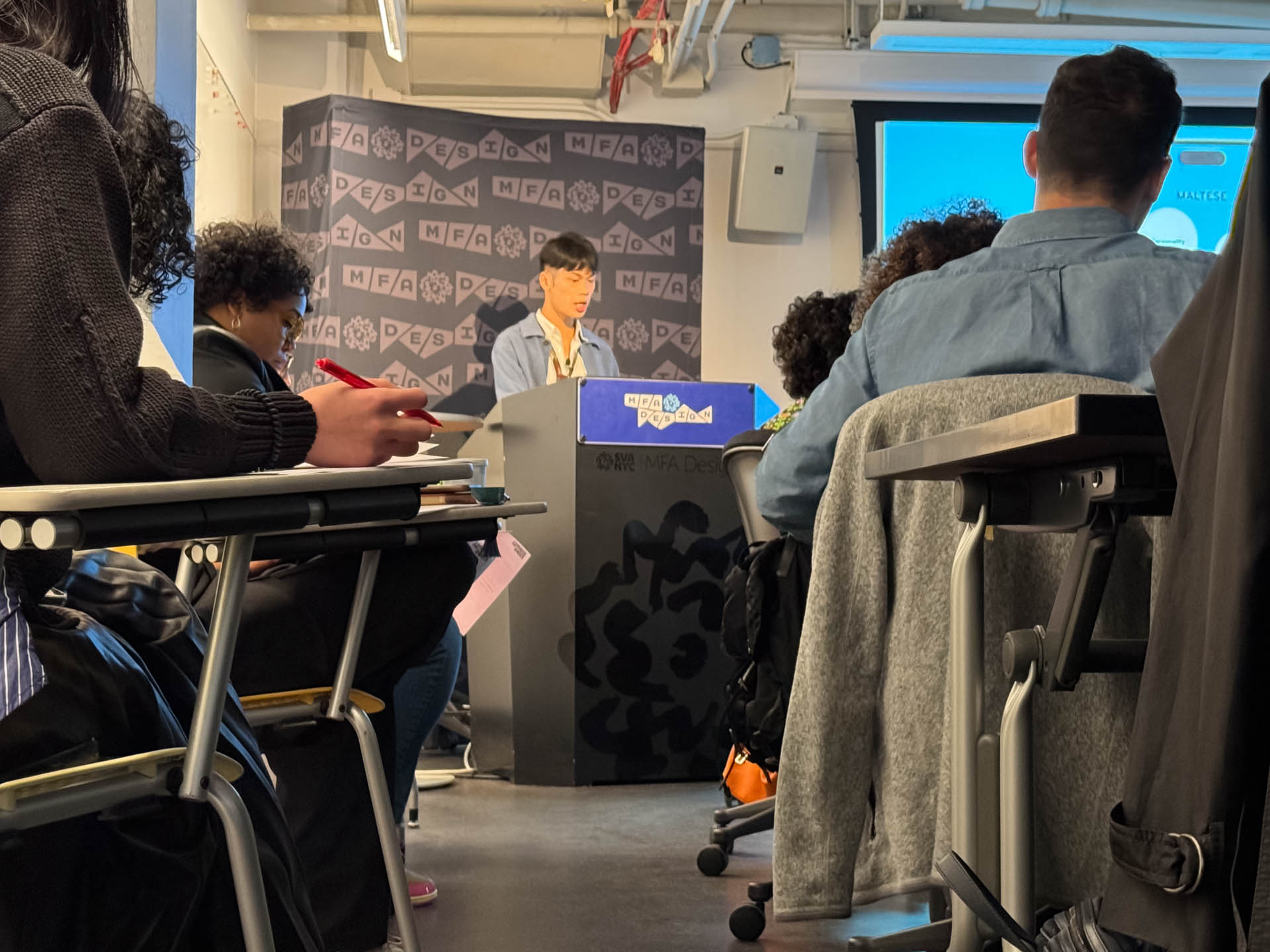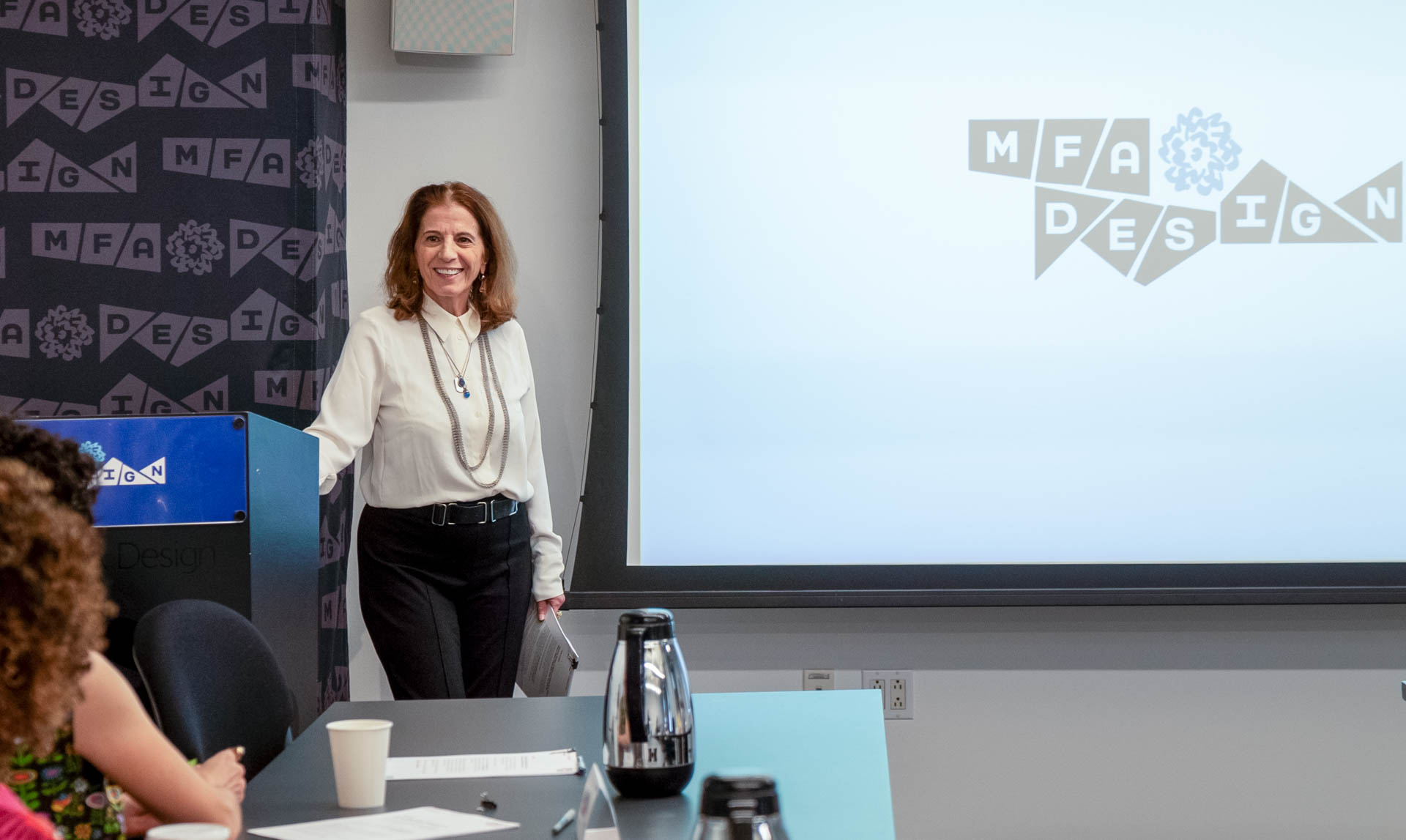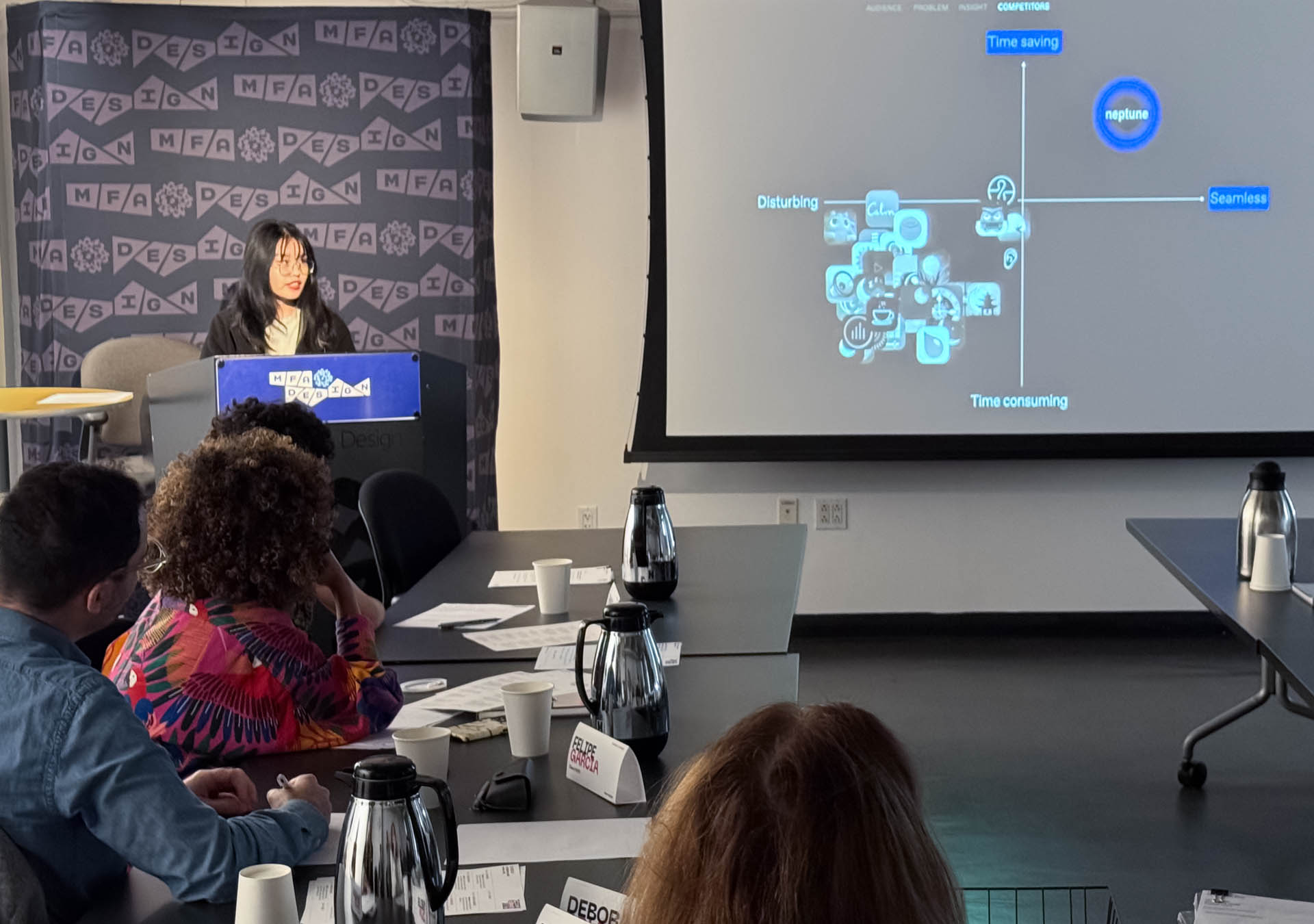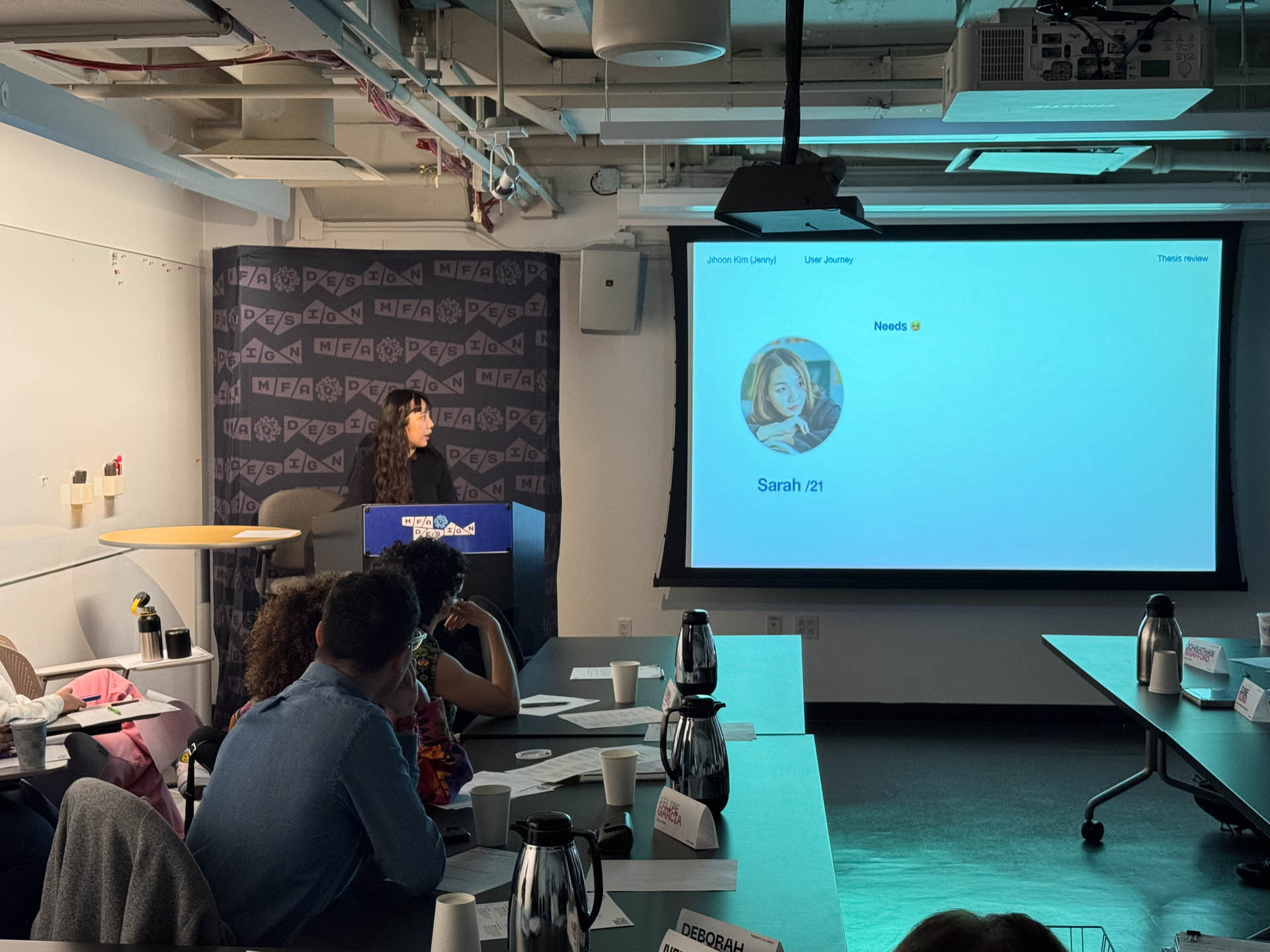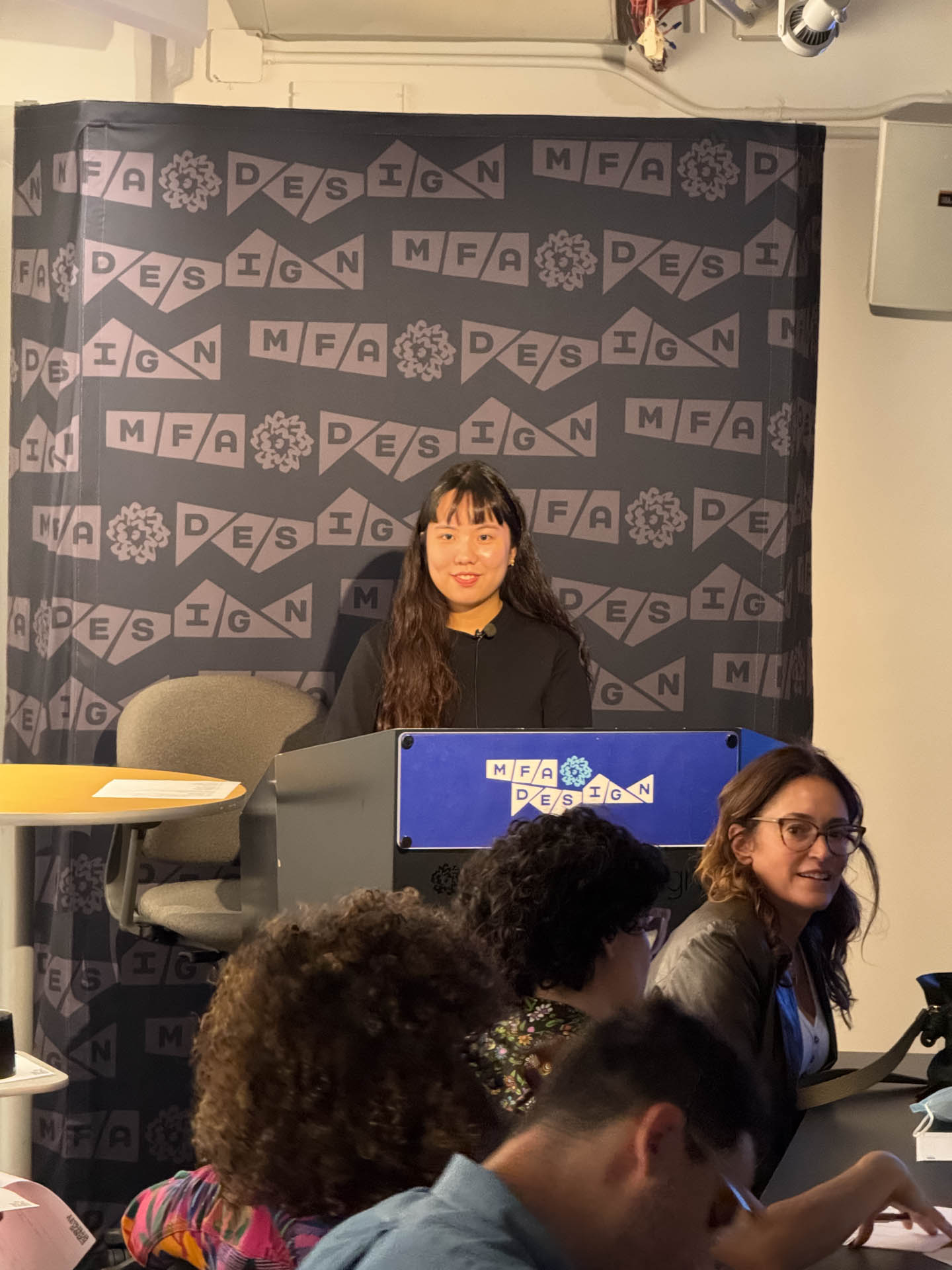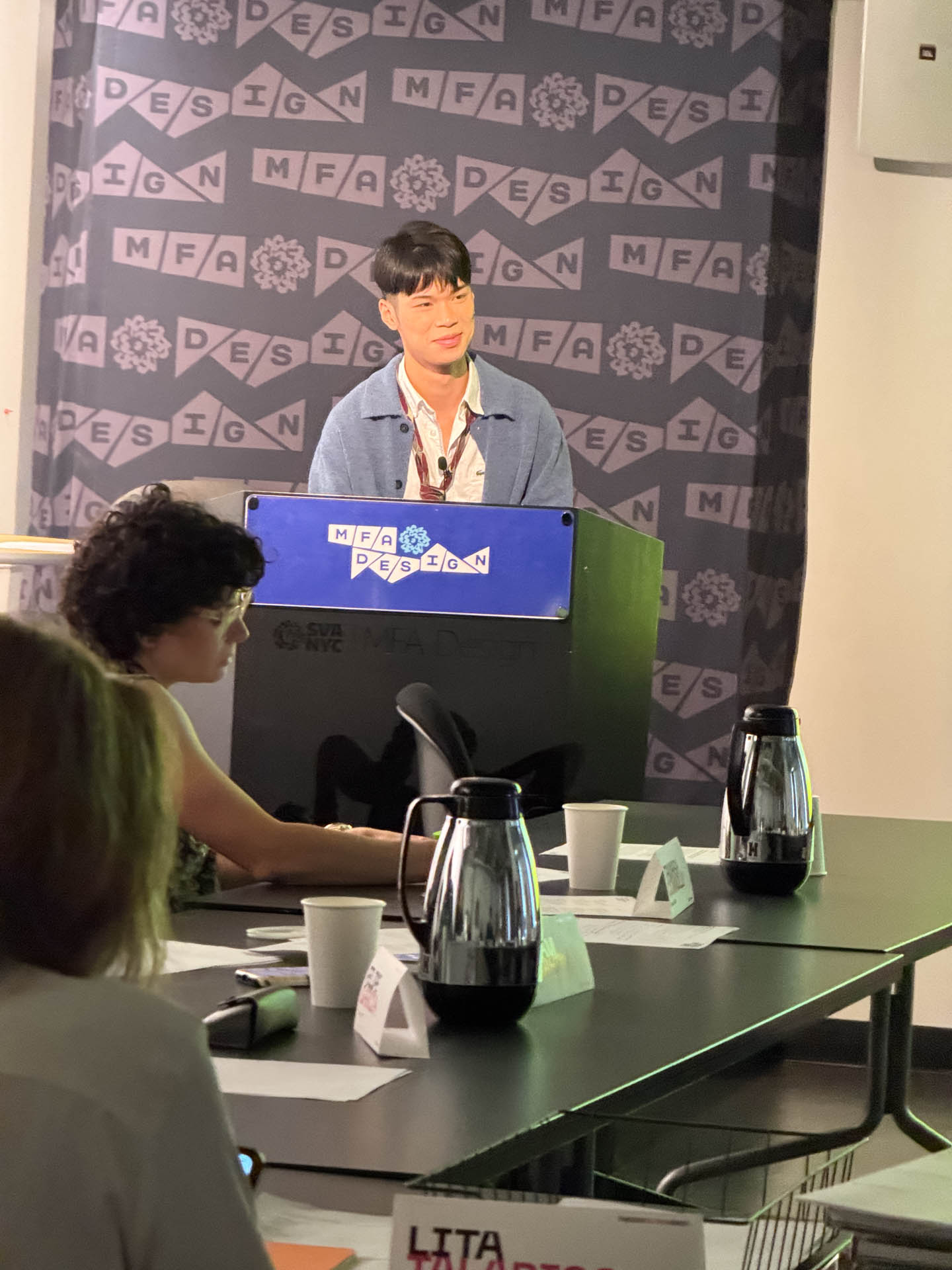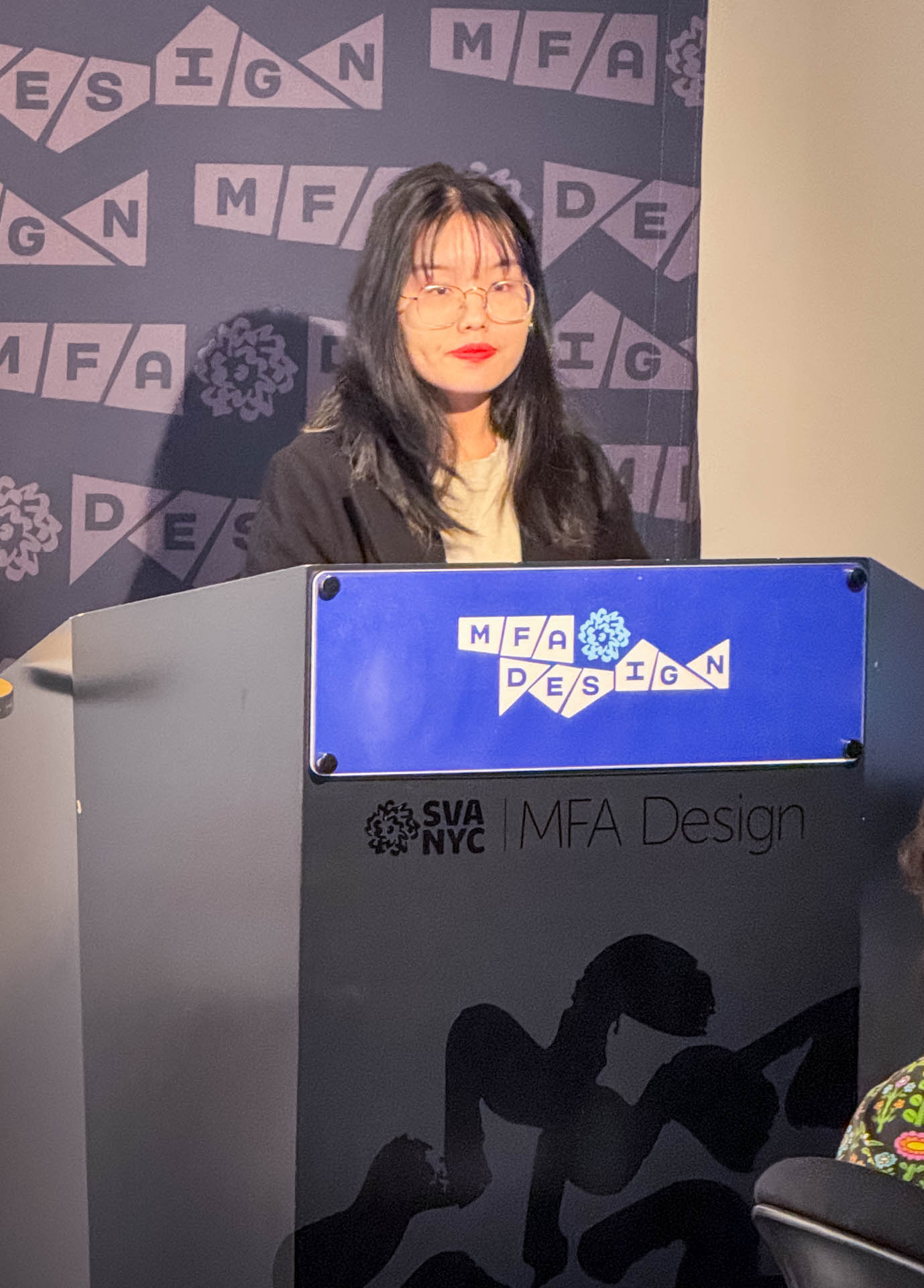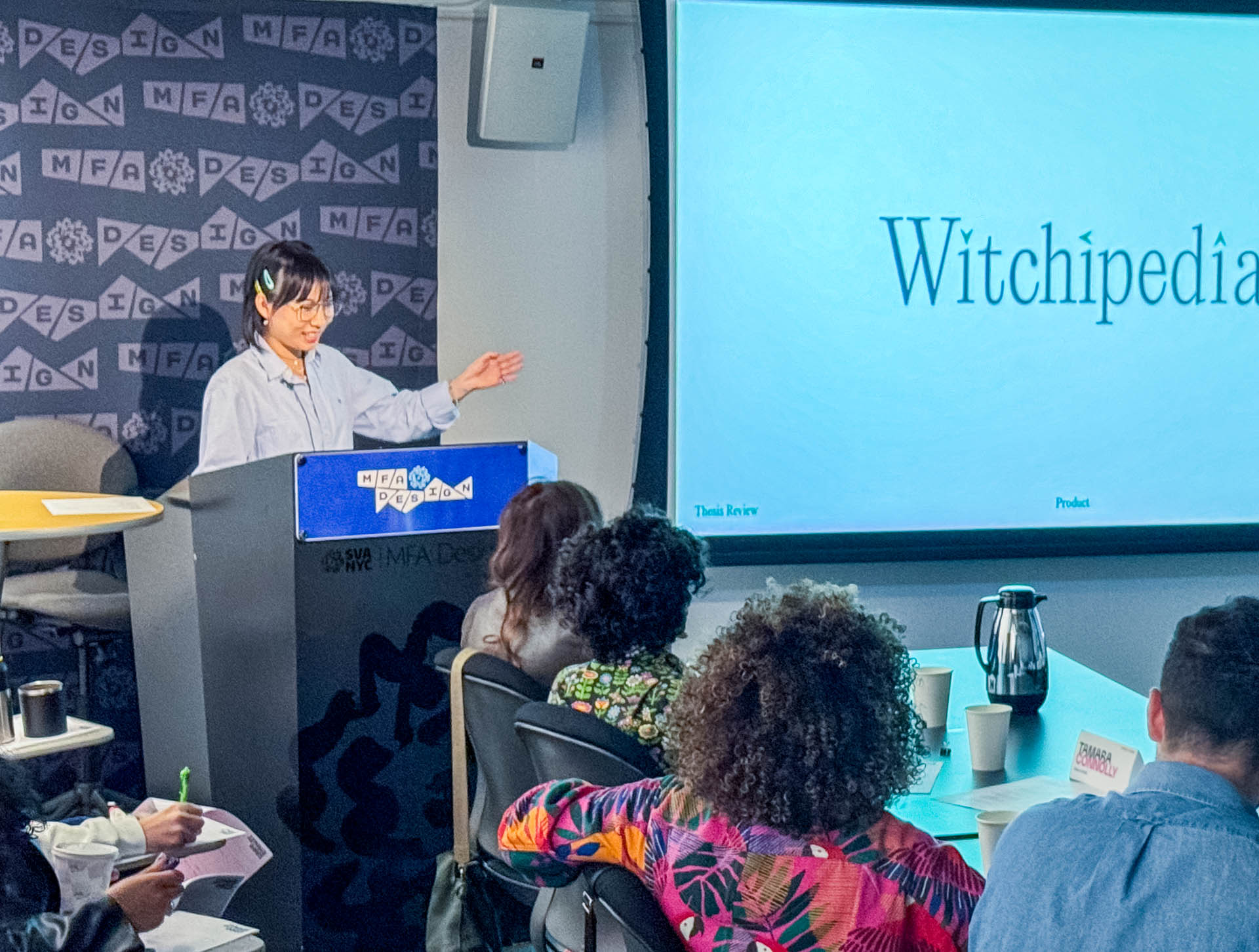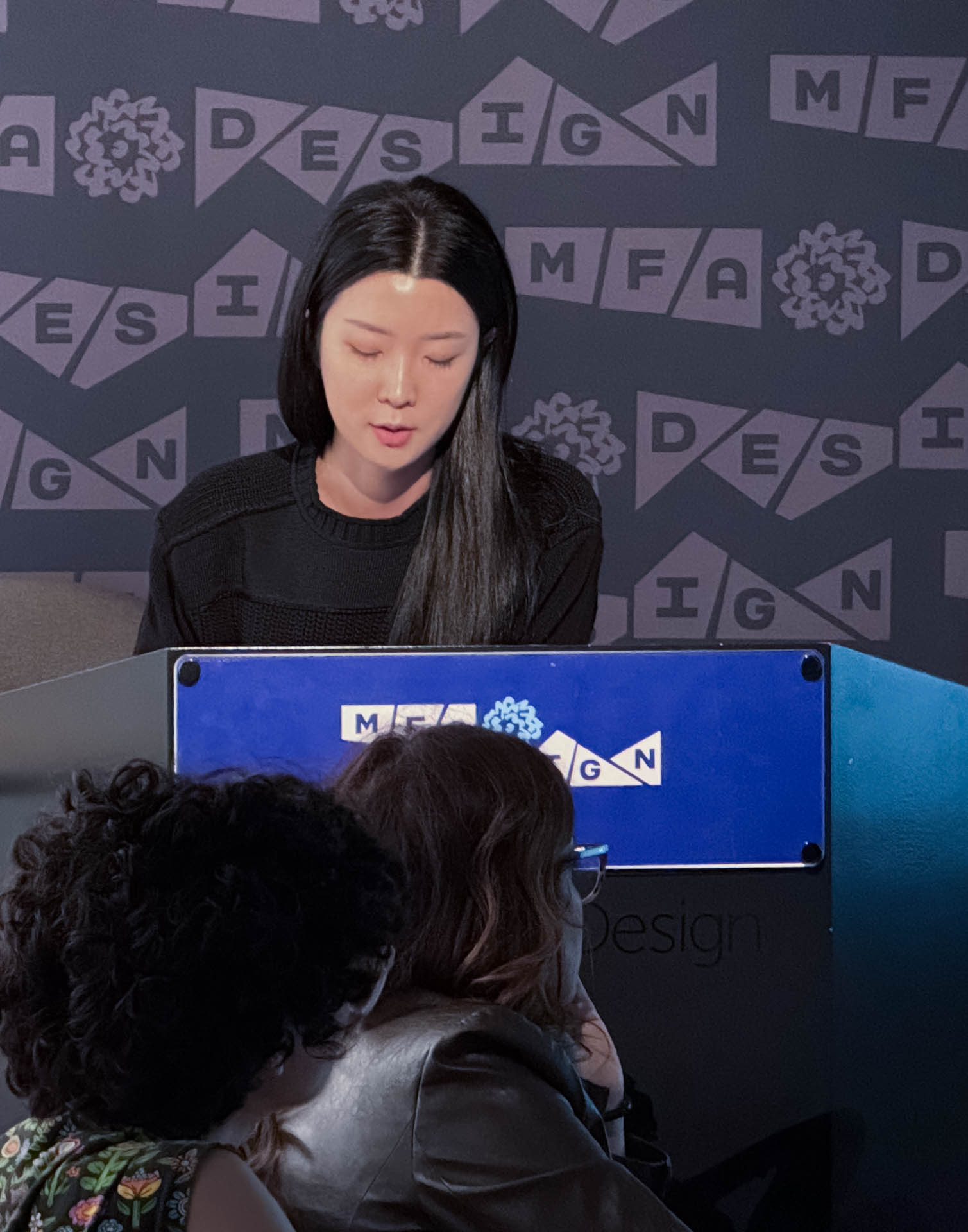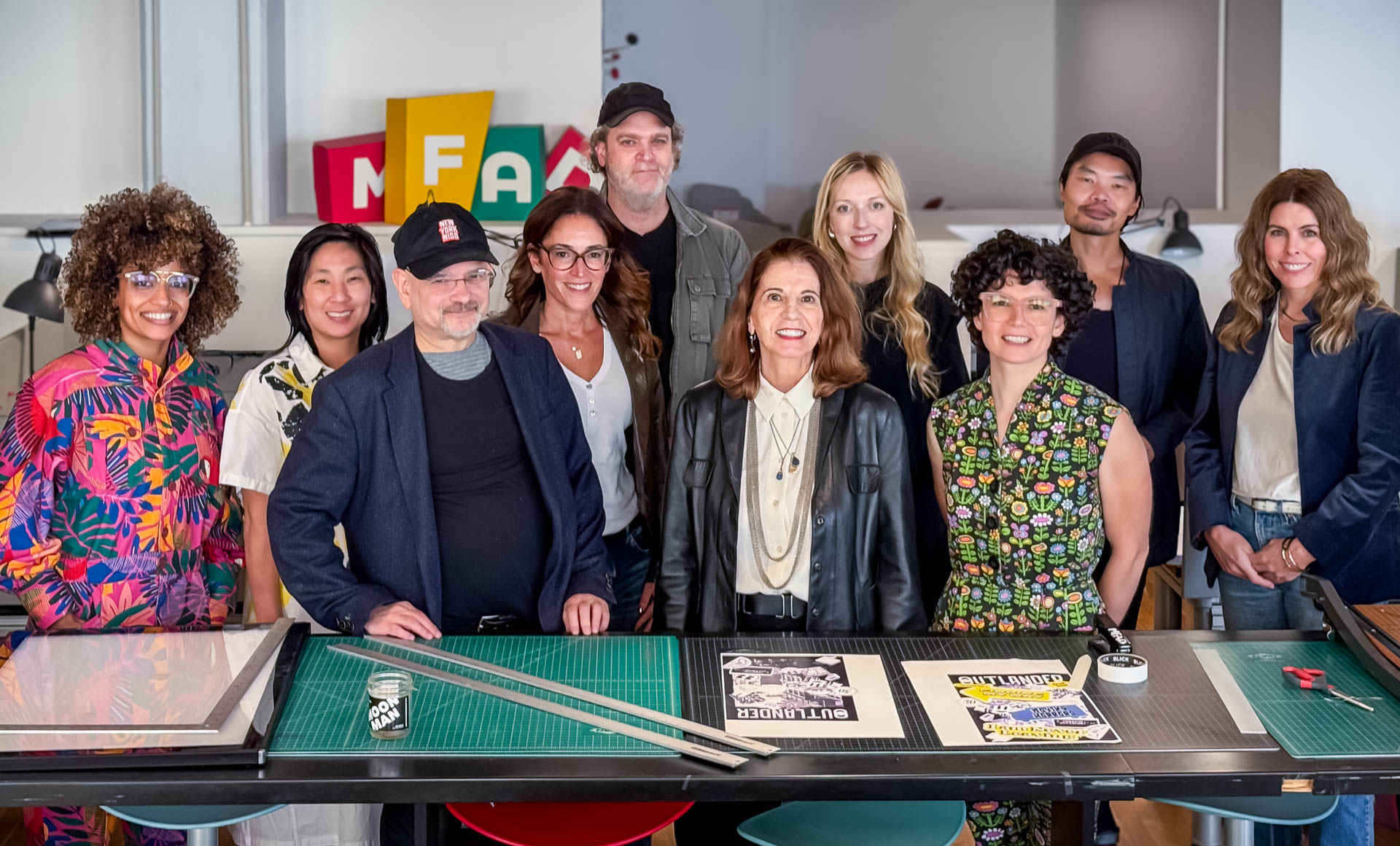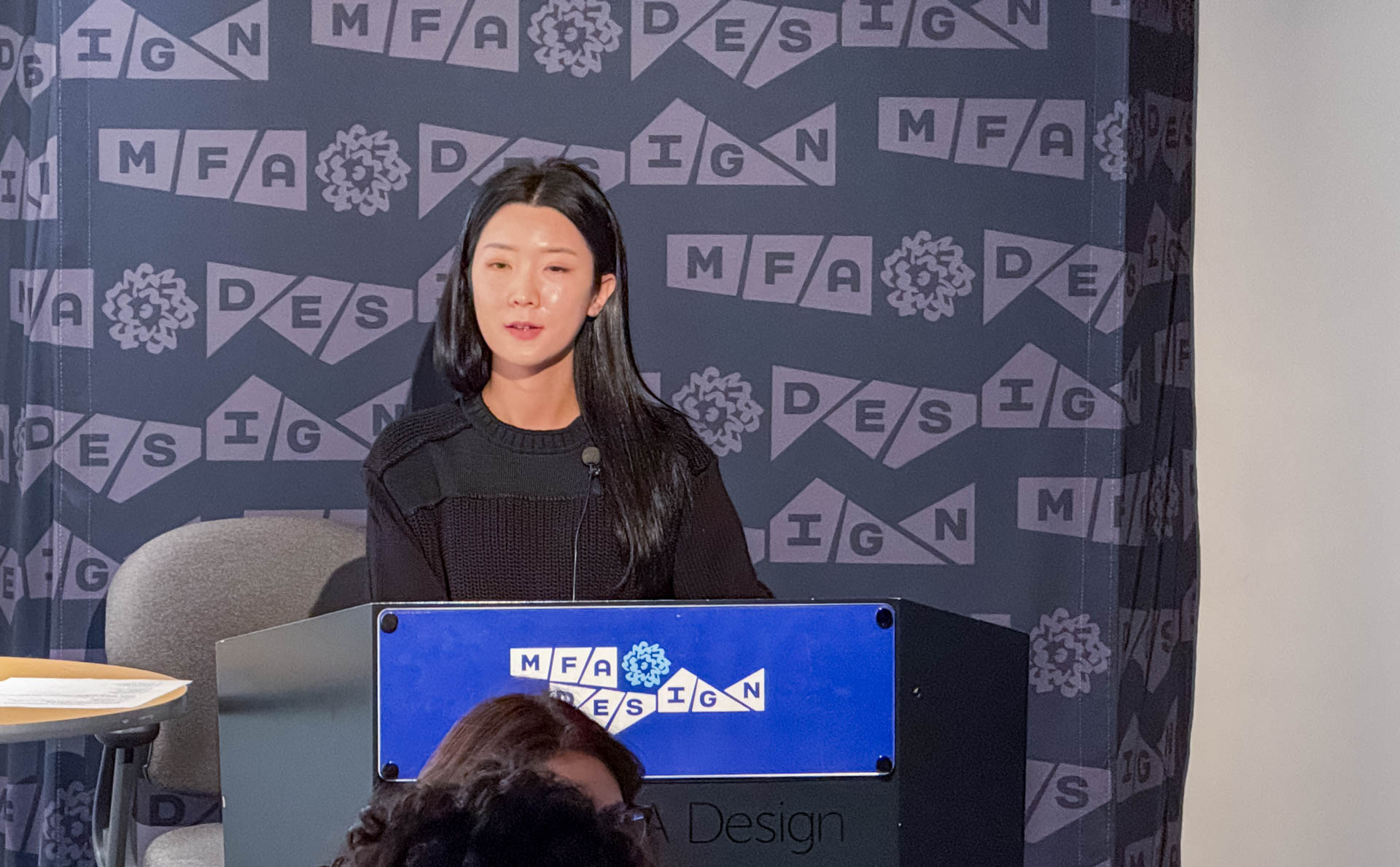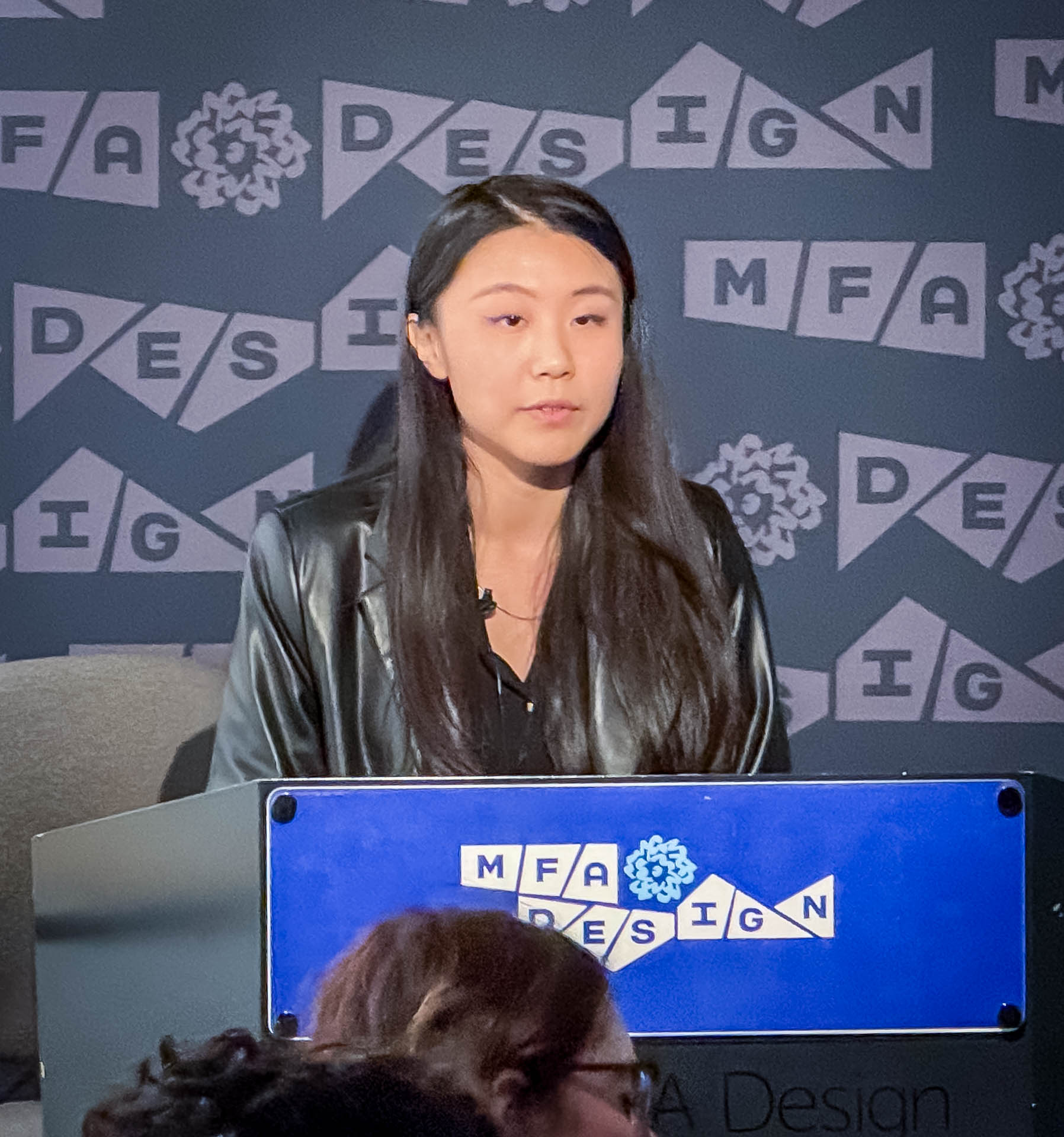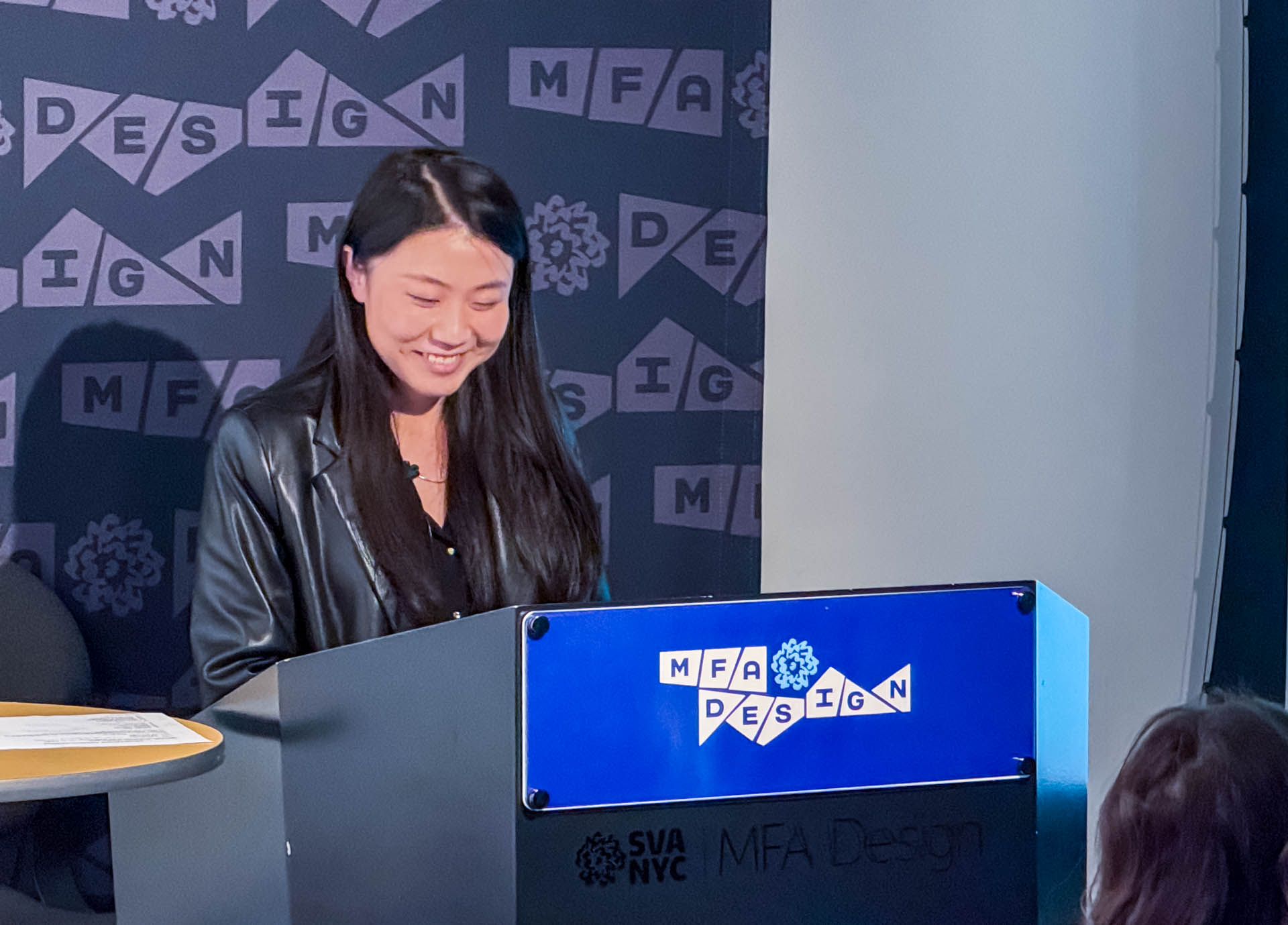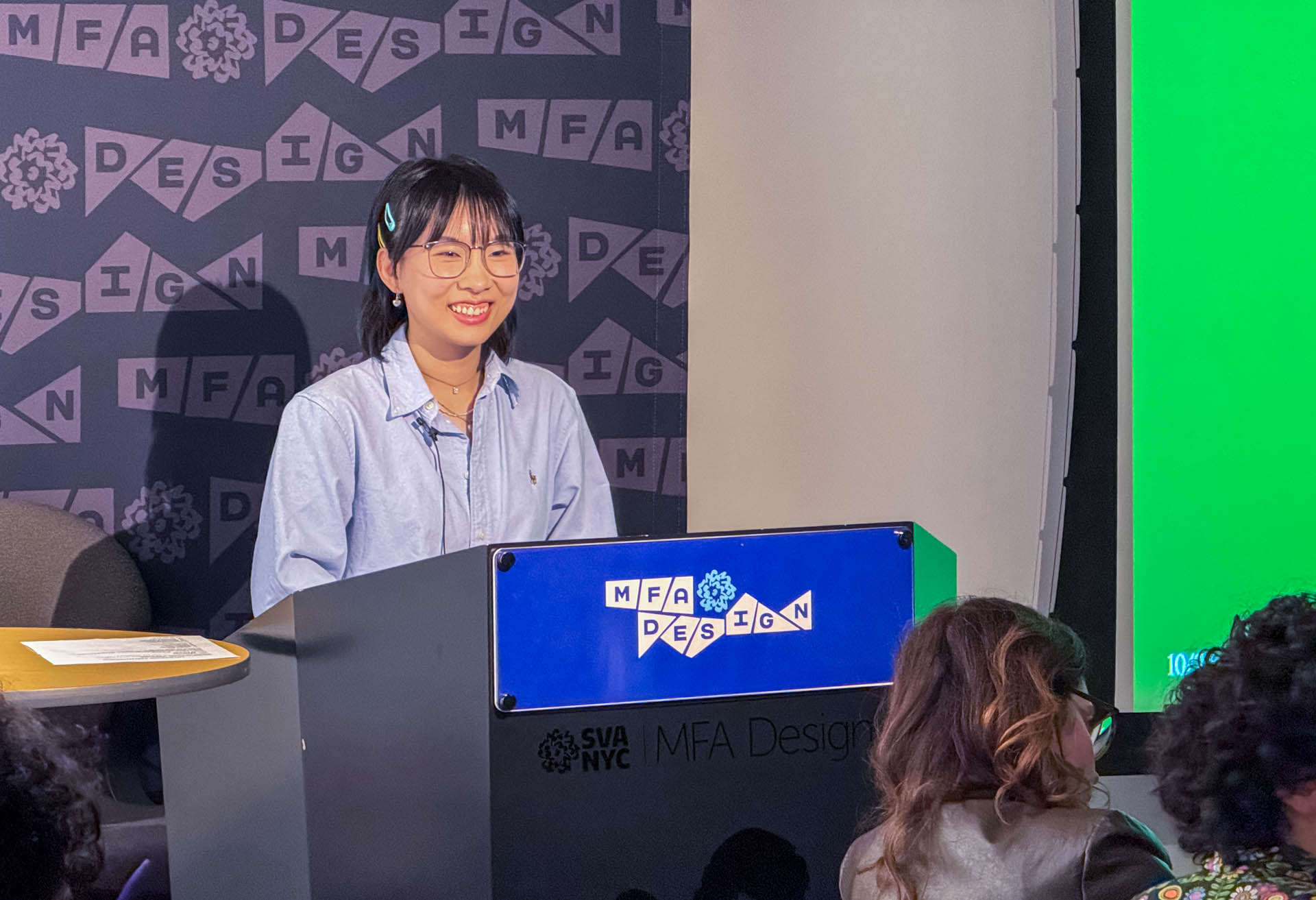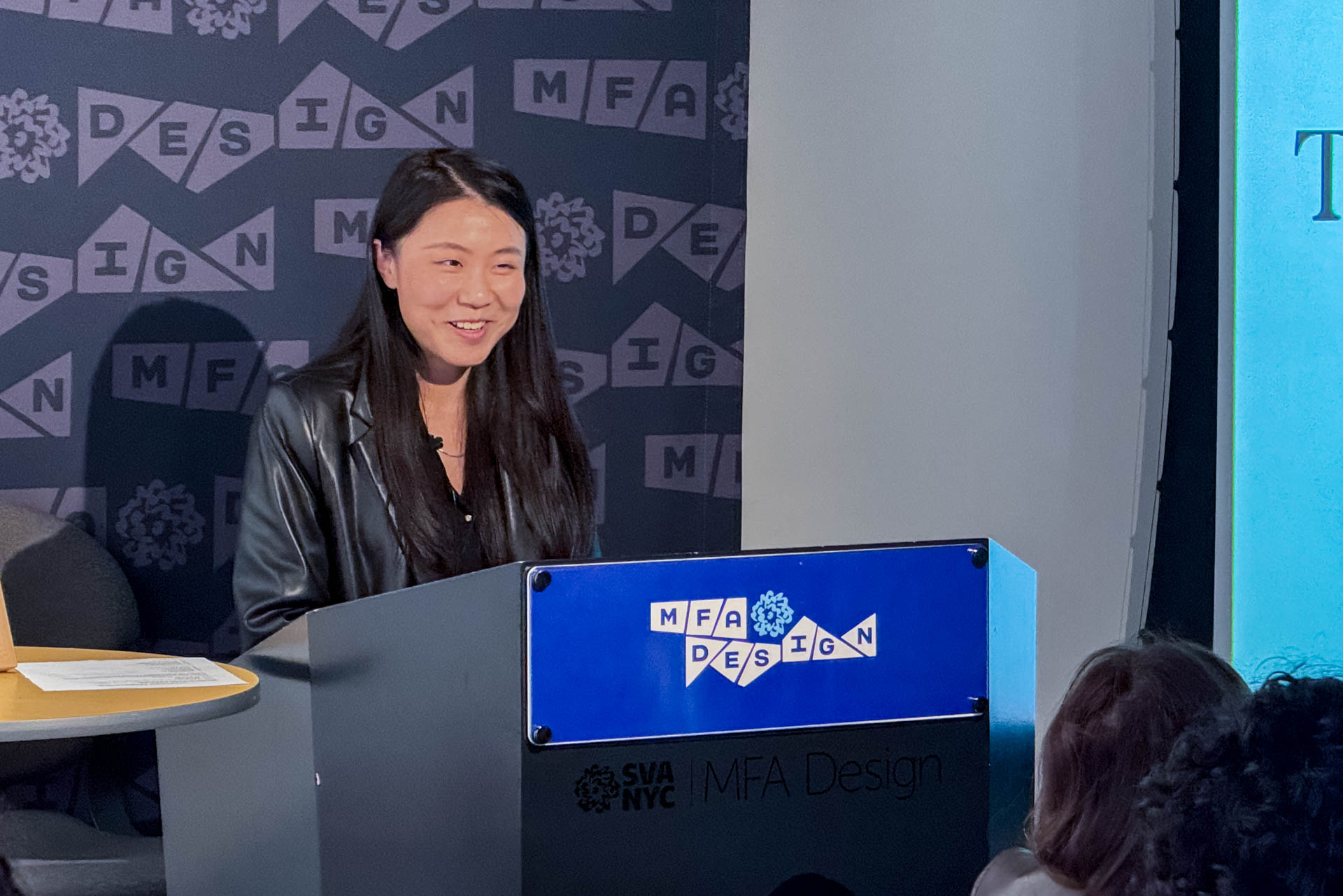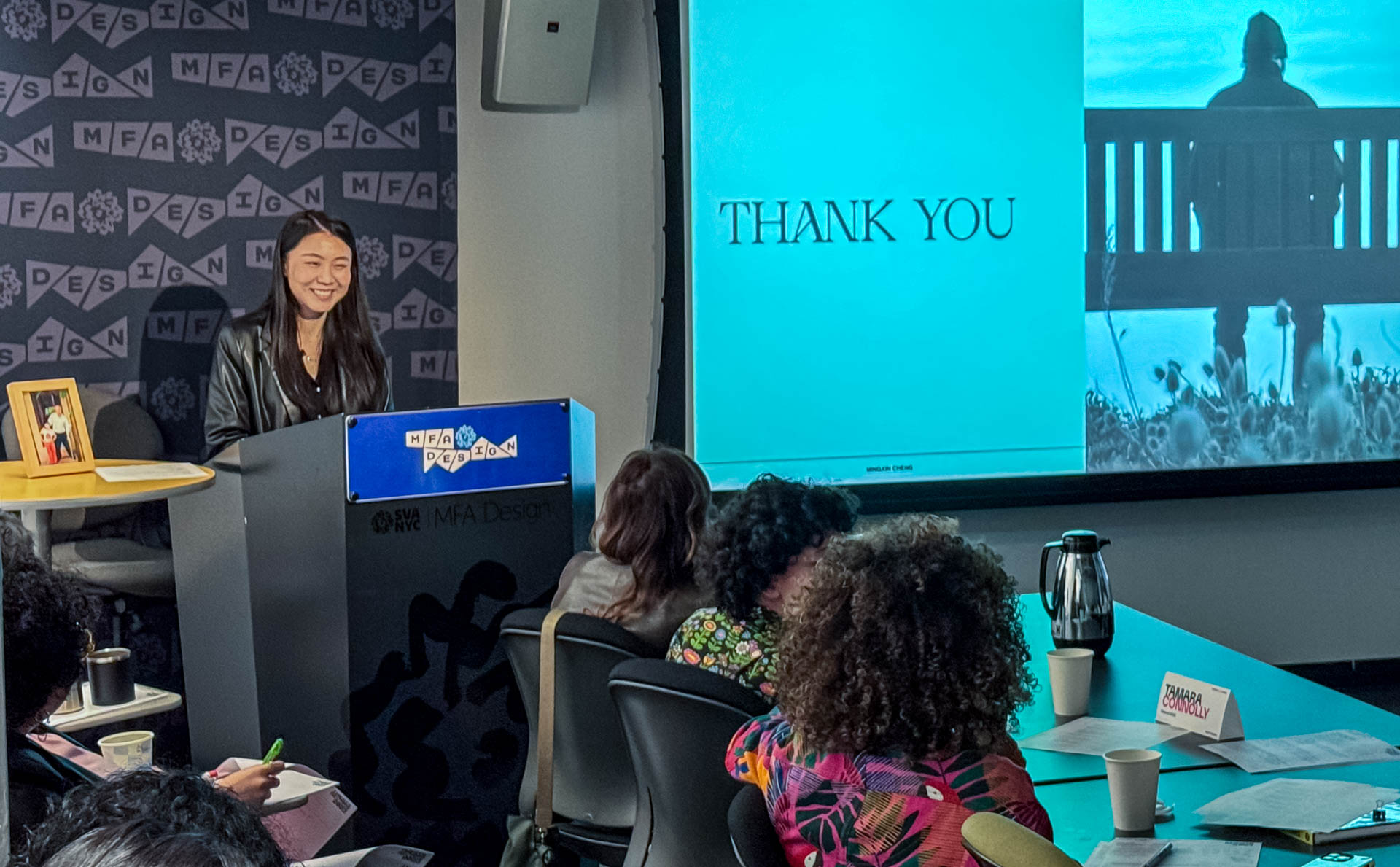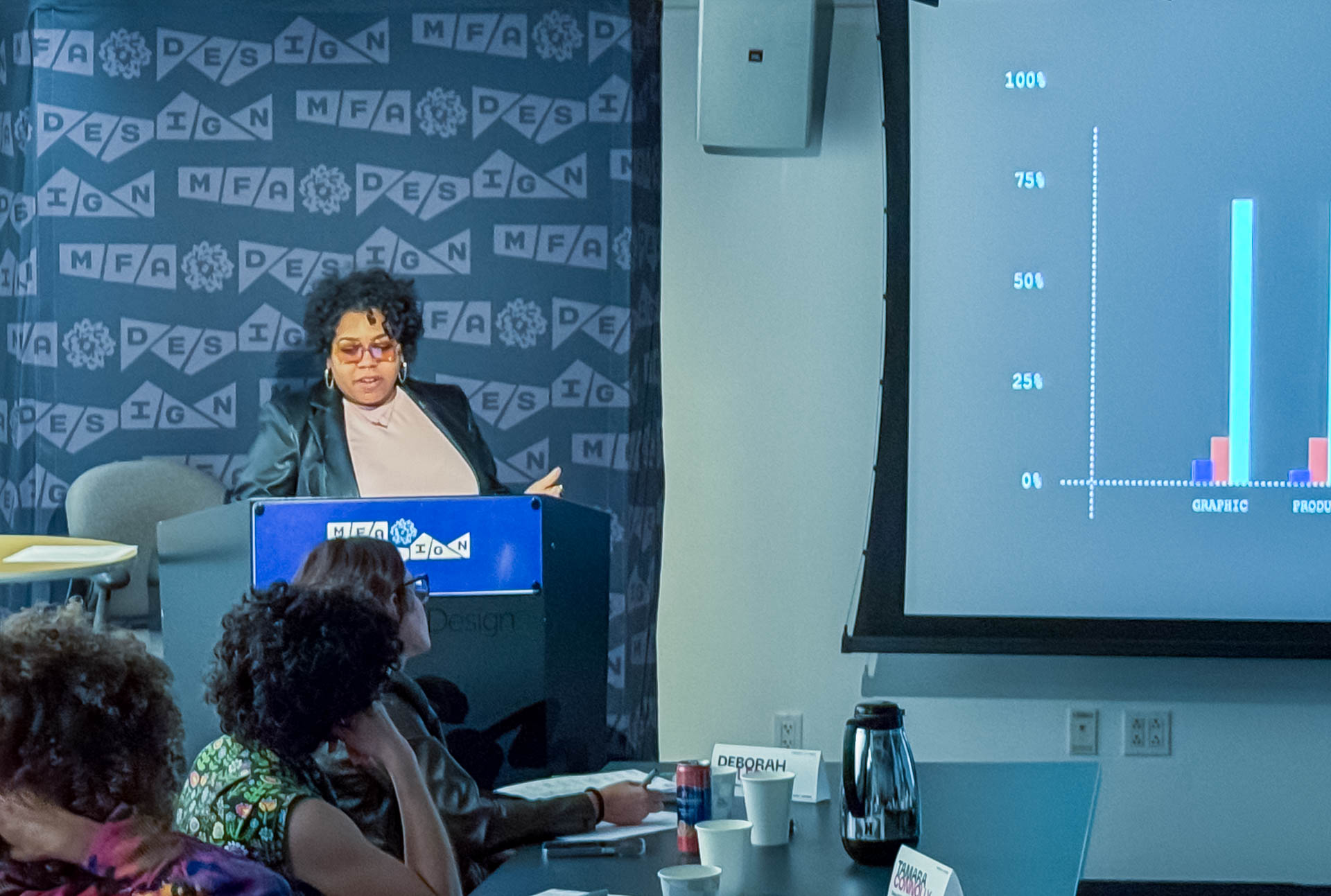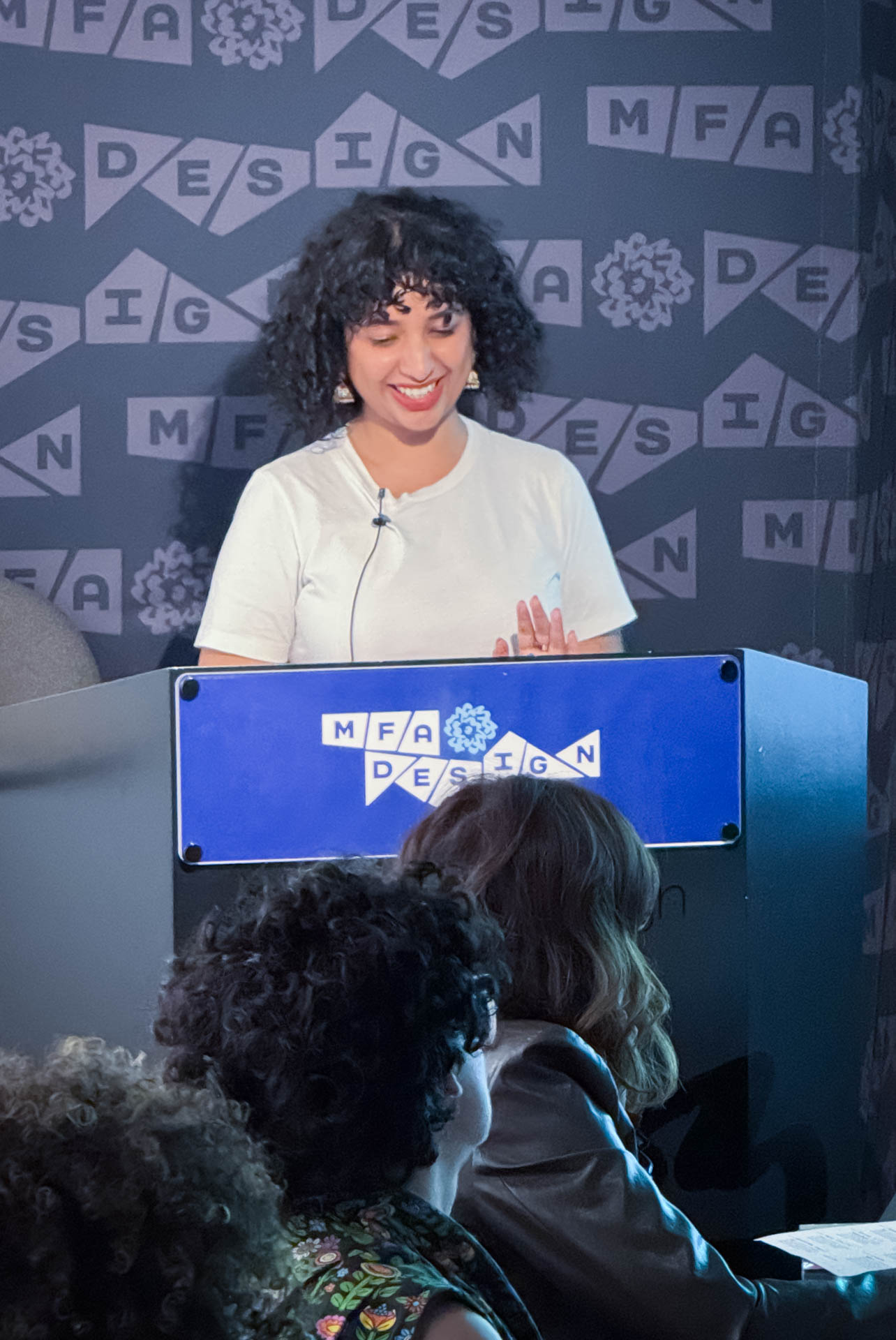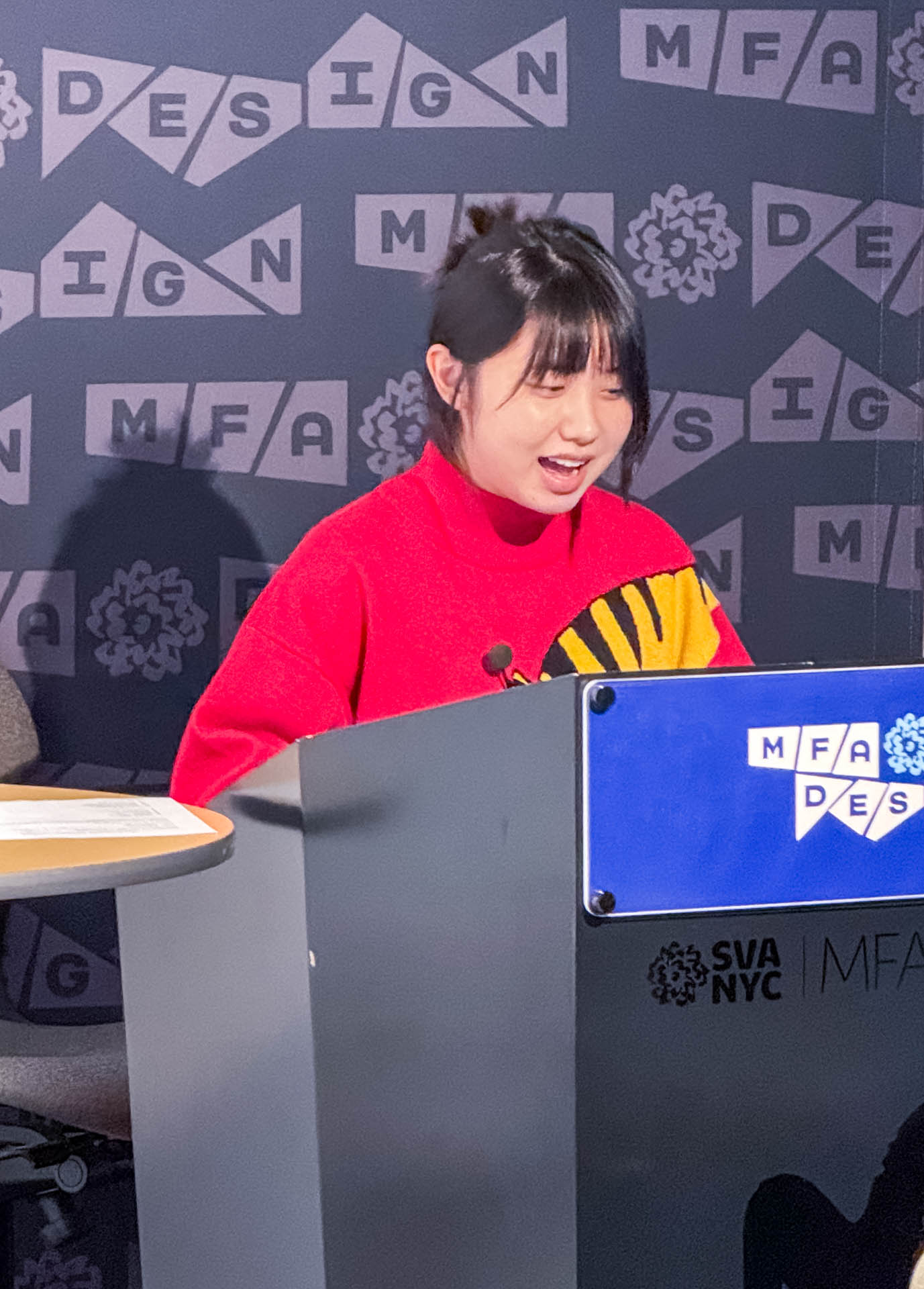 From Pencil to Podium: Thesis Review 2023
Oct 27 2023
photos by Mingxin Cheng and Todd Carroll
Second-year students from the MFA Design program showcased their thesis projects to an exclusive assembly of invited guests, including Steve Heller, Lita Talarico, Shannon Jager ('17), Bridget Dearborn ('14), Johnson Tang, Johnathan Swafford ('05), June Sung, Reham Ibrahim ('15), Felipe Garcia ('15), Tamara Connolly ('08), and Deborah Adler ('02).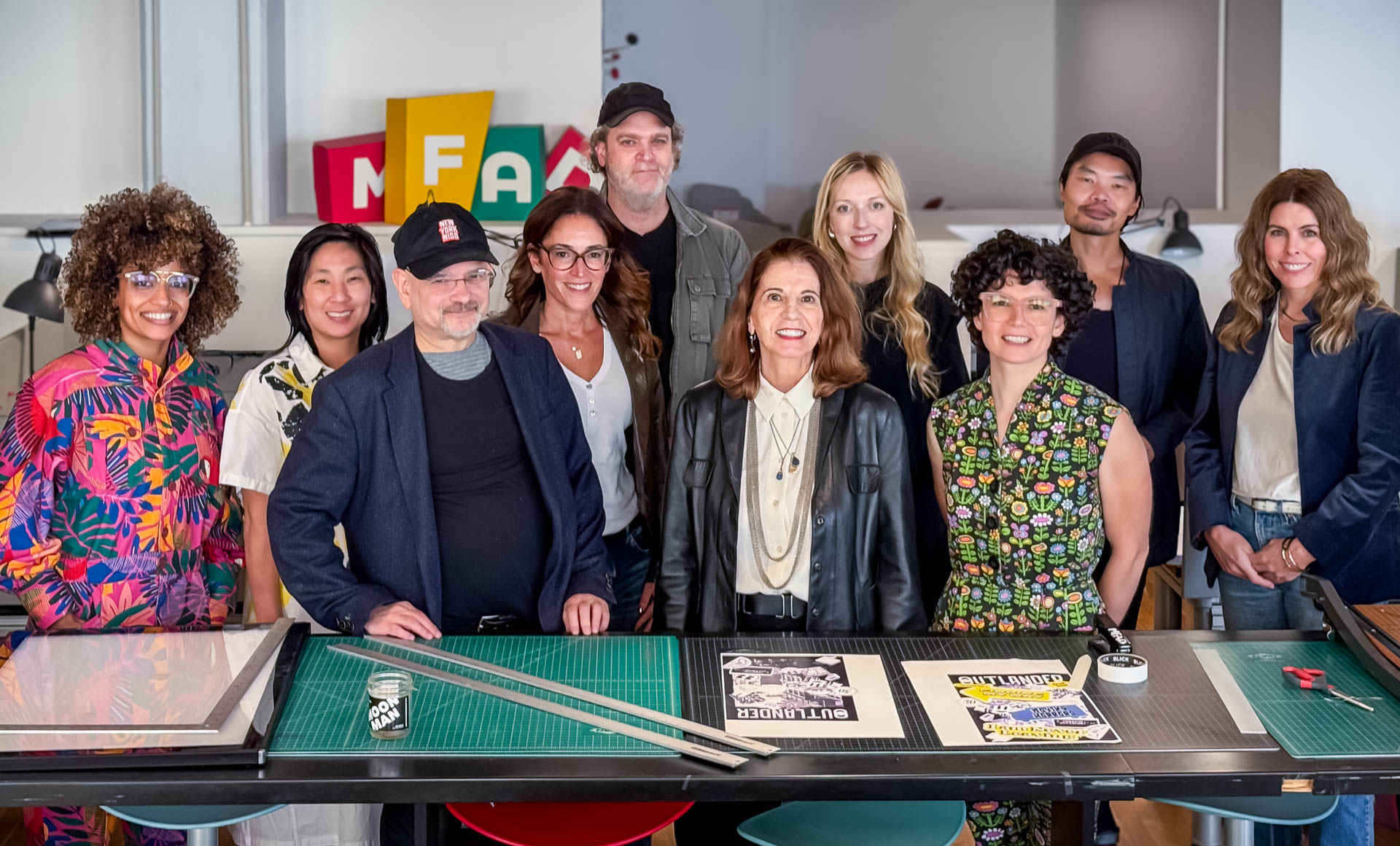 This wasn't just any presentation – it was a culmination of nearly two years of rigorous study, research, and design exploration.
The room was filled with a mix of anticipation and admiration, as these young designers unveiled projects that were not only fascinating in their conception but also deeply insightful in their execution. Their passion was evident in every slide, every prototype, and every spoken word. It was clear that these were not just academic exercises; they were reflections of a deep understanding of today's societal needs and challenges.
The audience, a mix of design professionals, industry leaders, instructors, and fellow students, listened intently. Their engagement was evident through the thoughtful questions posed and the constructive feedback provided. It wasn't merely a passive reception; it was an active dialogue, a testament to the relevance and necessity of the projects presented.
They demonstrated that with passion, insight, and the right guidance, young designers can produce work that is both innovative and necessary for today.
---