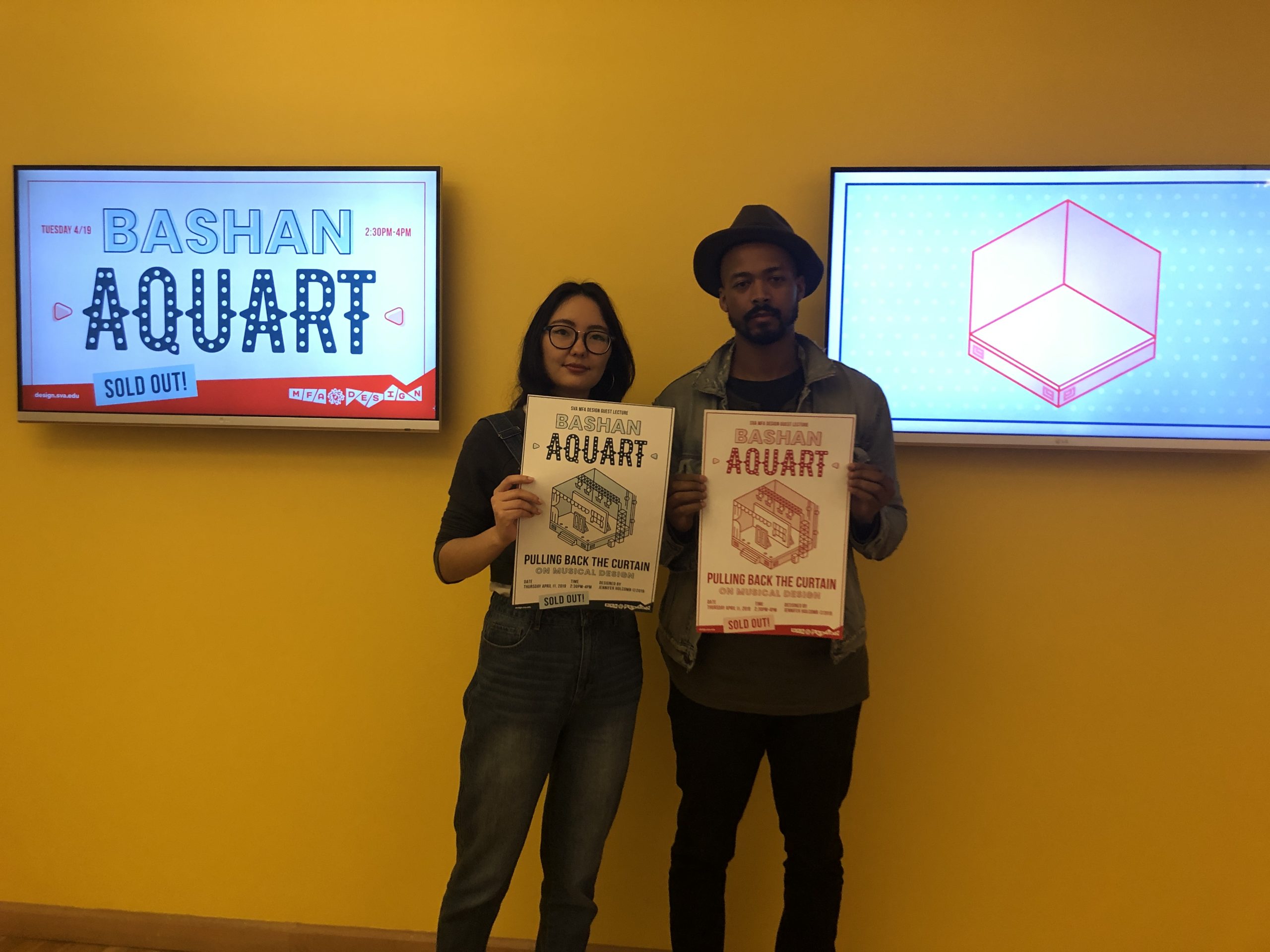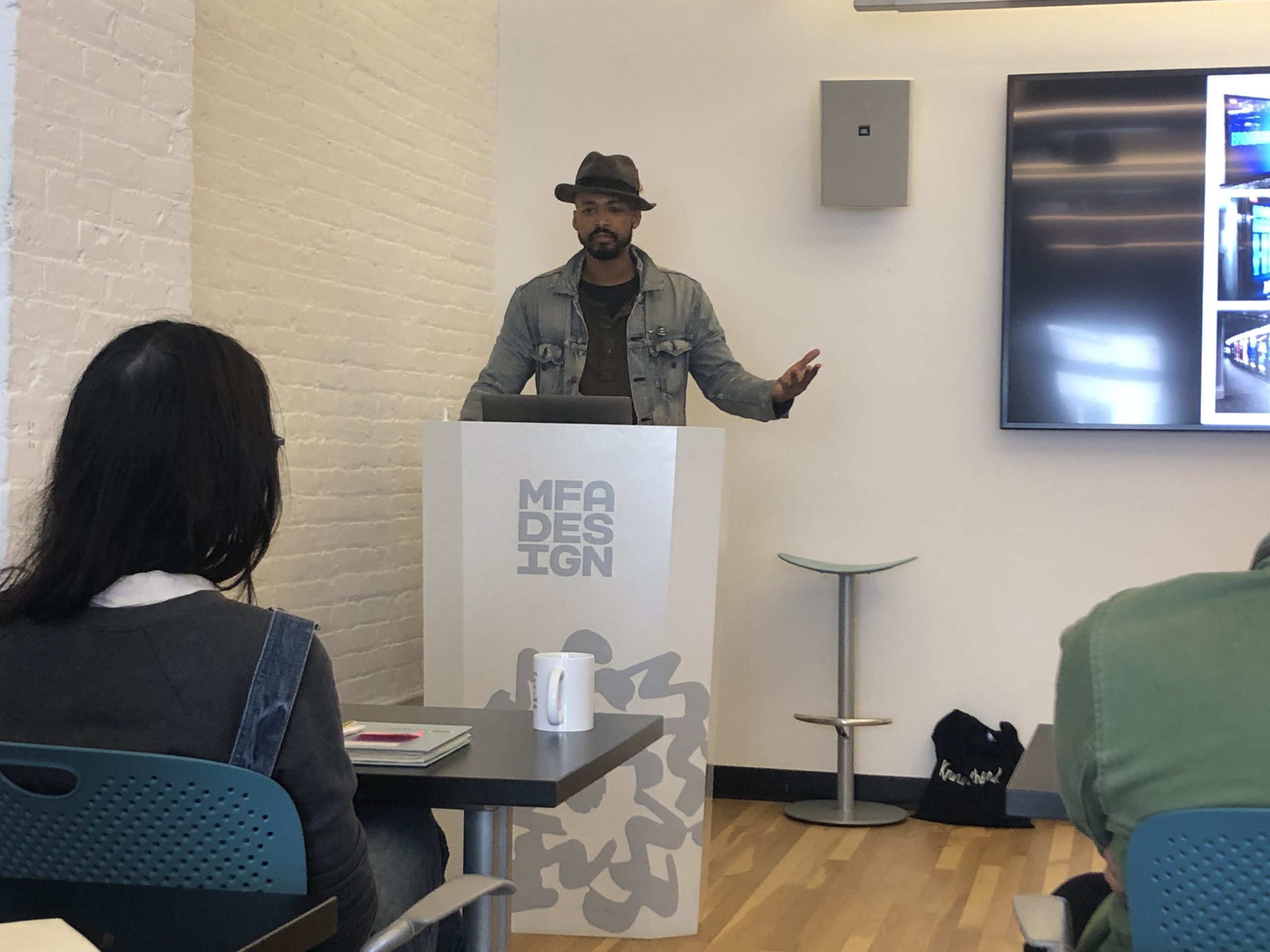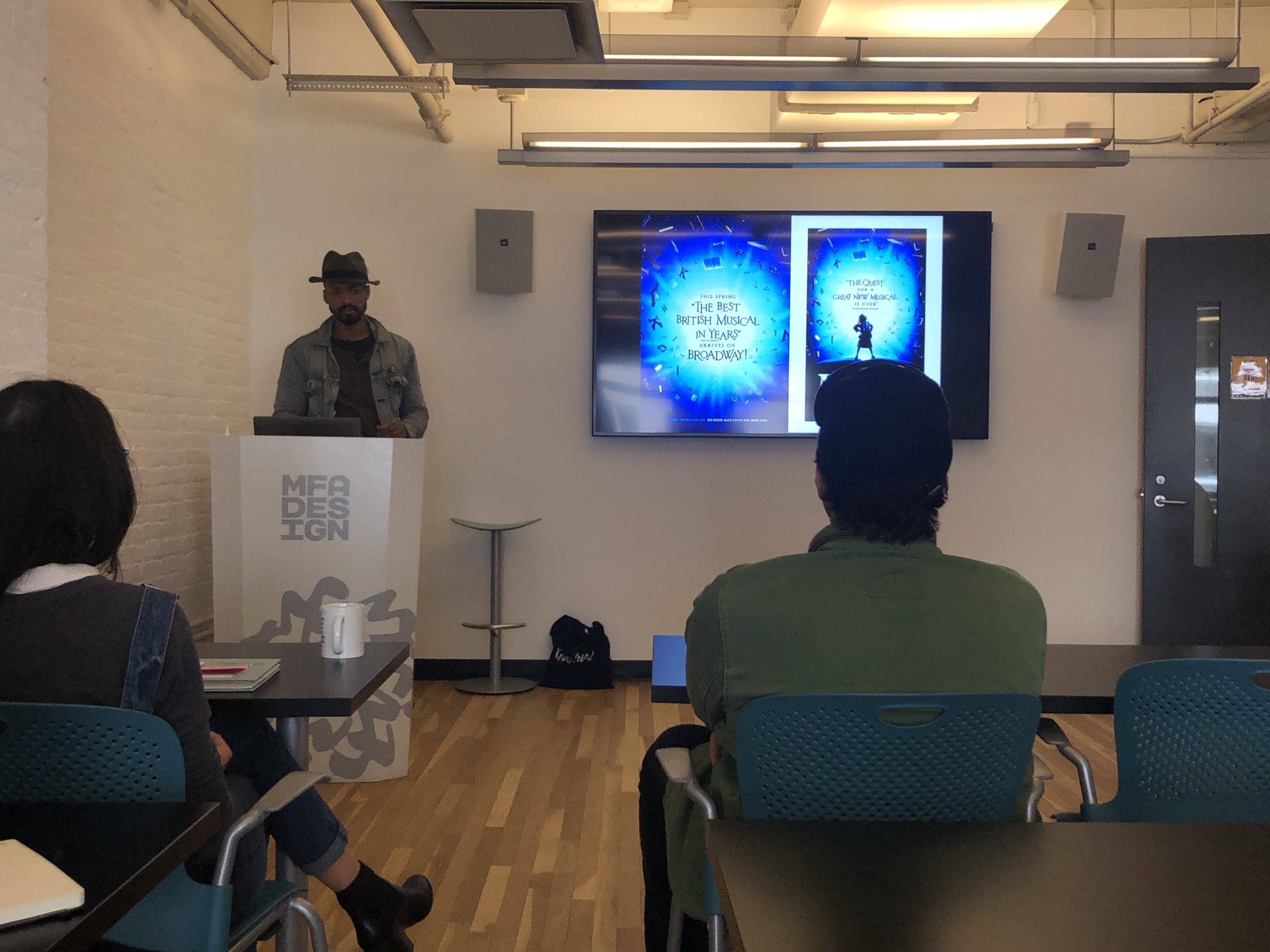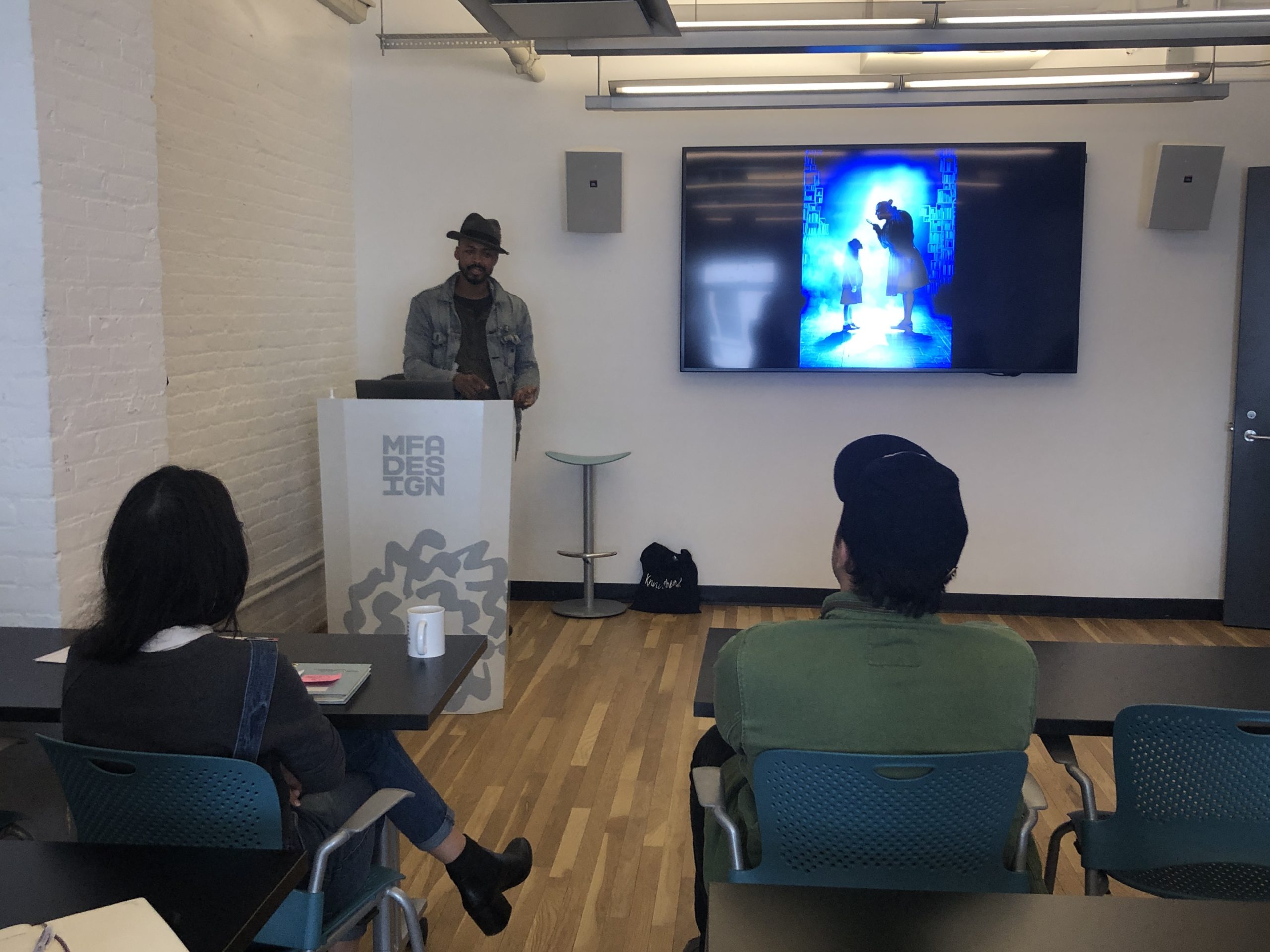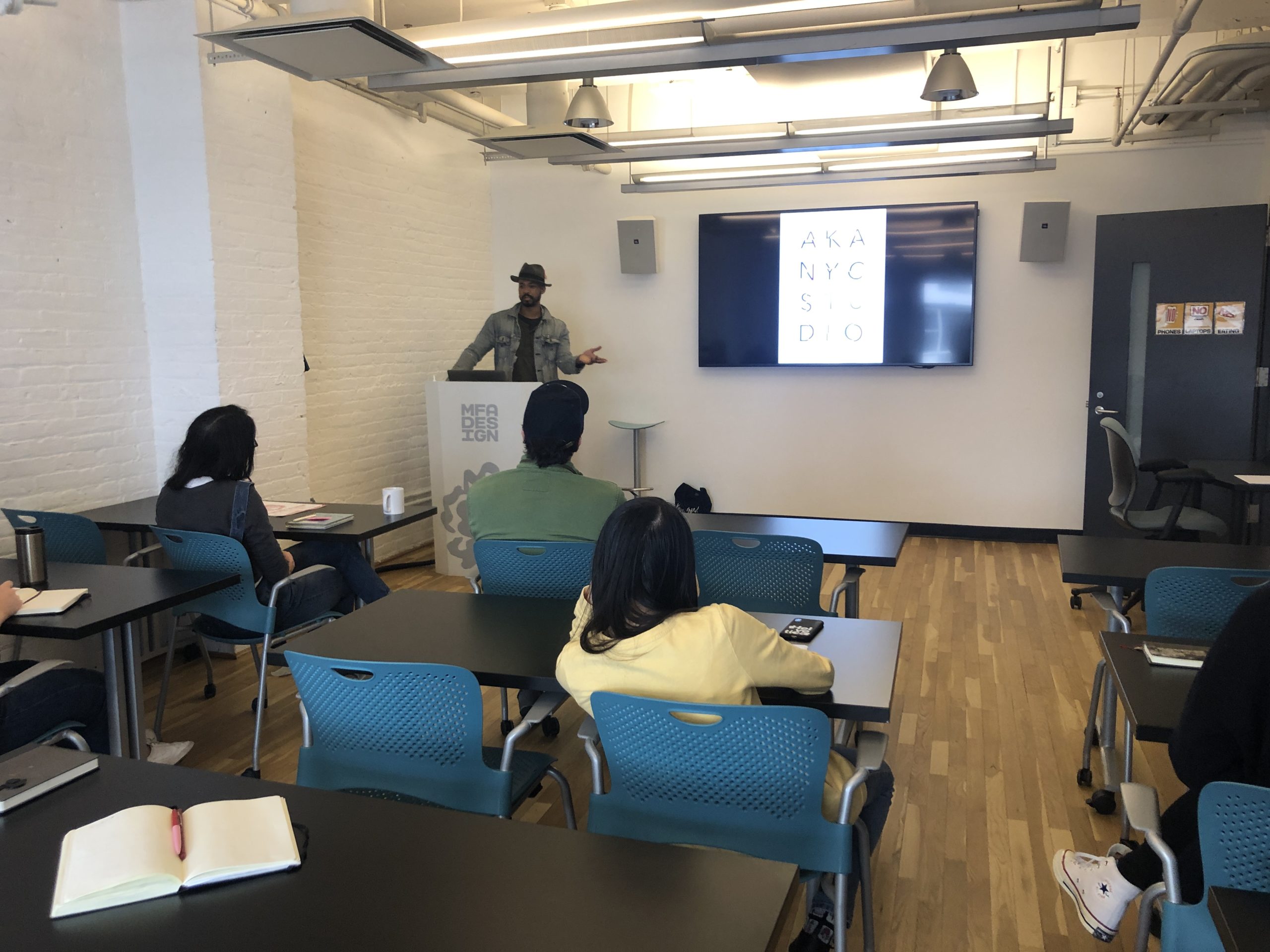 Give Our Regards to Broadway
Apr 12 2019
By Victoria Holad
Bashan Aquart was our final guest lecturer of the semester and boy did he deliver…with a side of jazz hands! As Executive Creative Director at AKA, Bashan specializes in building identities for Broadway's best shows such as Matilda the Musical, Fiddler on the Roof, Charlie and the Chocolate Factory & many more. To top it off, he went to SVA himself, graduating with a BFA in Graphic Design.
Bashan's presentation took our students through the various steps, hurdles and explorations he took to get to the innovative, creative results of each of his projects. He gave tips along the way on dealing with clients and exceeding their expectations. The best, most memorable advice was to remember that sometimes people just want to be excited – to exhibit a feeling/advertise by association.
We can assure you our students gave a well-deserved standing ovation to Bashan at the end of his amazing visit.
Thank you, Bashan – come back soon!