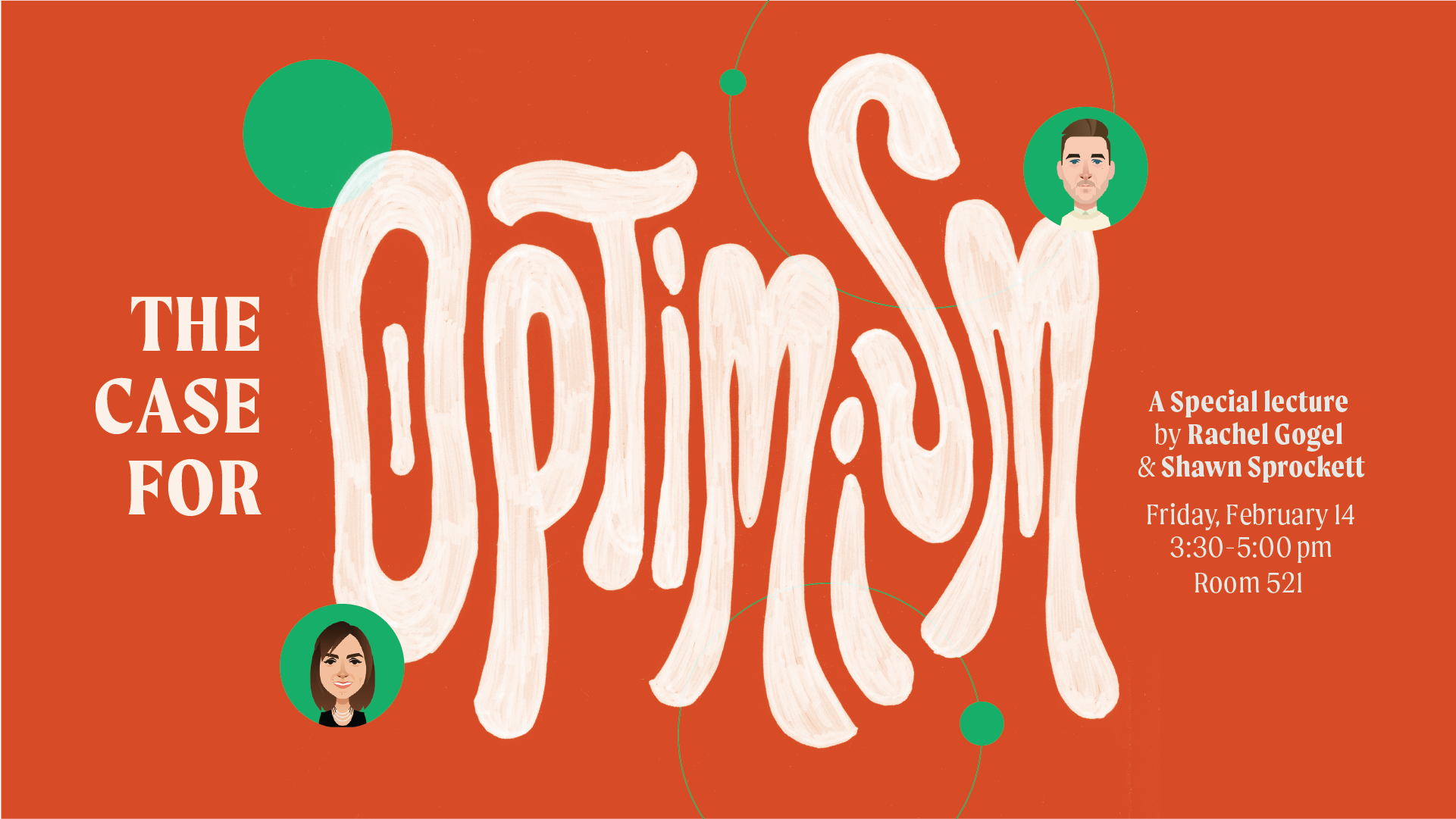 Gogel and Sprocket talk about Optimism
Feb 15 2020
With media and tech on the verge of uncertain futures, it's more important than ever for designers to know who they are, what they stand for, and what they're here to do. Rachel Gogel and Shawn Sprockett (MFAD '13) have both made careers out of harnessing emerging technology while also championing design as a powerful tool for human connection. They believe this is a time of great optimism and emphasize the responsibility every designer has on creating change. They currently work at Godfrey Dadich Partners, an SF-based studio that brings together strategy, journalism, and design to help brands tell better stories.
Rachel Gogel, Creative Director
Rachel Gogel (she/her/hers) is a typography and design nerd born and raised in Paris, France. As creative director at SF-based Godfrey Dadich Partners, she oversees the studio's design team and helps brands tell better stories through cross-media experiences. Rachel has worked at the intersection of strategy, product, advertising, and editorial for more than a decade—from launching the first cover-to-cover AR magazine at GQ to building the creative infrastructure for The New York Times' award-winning T Brand Studio. Prior to joining GDP, she was Head of Creative of Facebook's Visual Systems division. Rachel was named by Inc. as one of 2016's "30 Under 30: Movers and Shakers" and by Forbes as one of 2015's "30 Under 30" in media.
Shawn Sprockett, Design Director, Emergent Experiences
Shawn's work has spanned a wide breadth of industries over the last fourteen years, from Condé Nast to Google, Apple and Airbnb. He has trained under legendary designers, like Milton Glaser and Stefan Sagmeister. He's also been a part of emerging technologies like AR/VR at Facebook and AI at Google and IBM. Shawn has an MFA in Design + Entrepreneurship from the School of Visual Arts. Lately, he's been working on projects that intersect artificial intelligence, behavioral psychology, and generative design. He recently spoke at SXSW on "Design Perspectives on Meaningful Choice."
Poster by Bill Chien