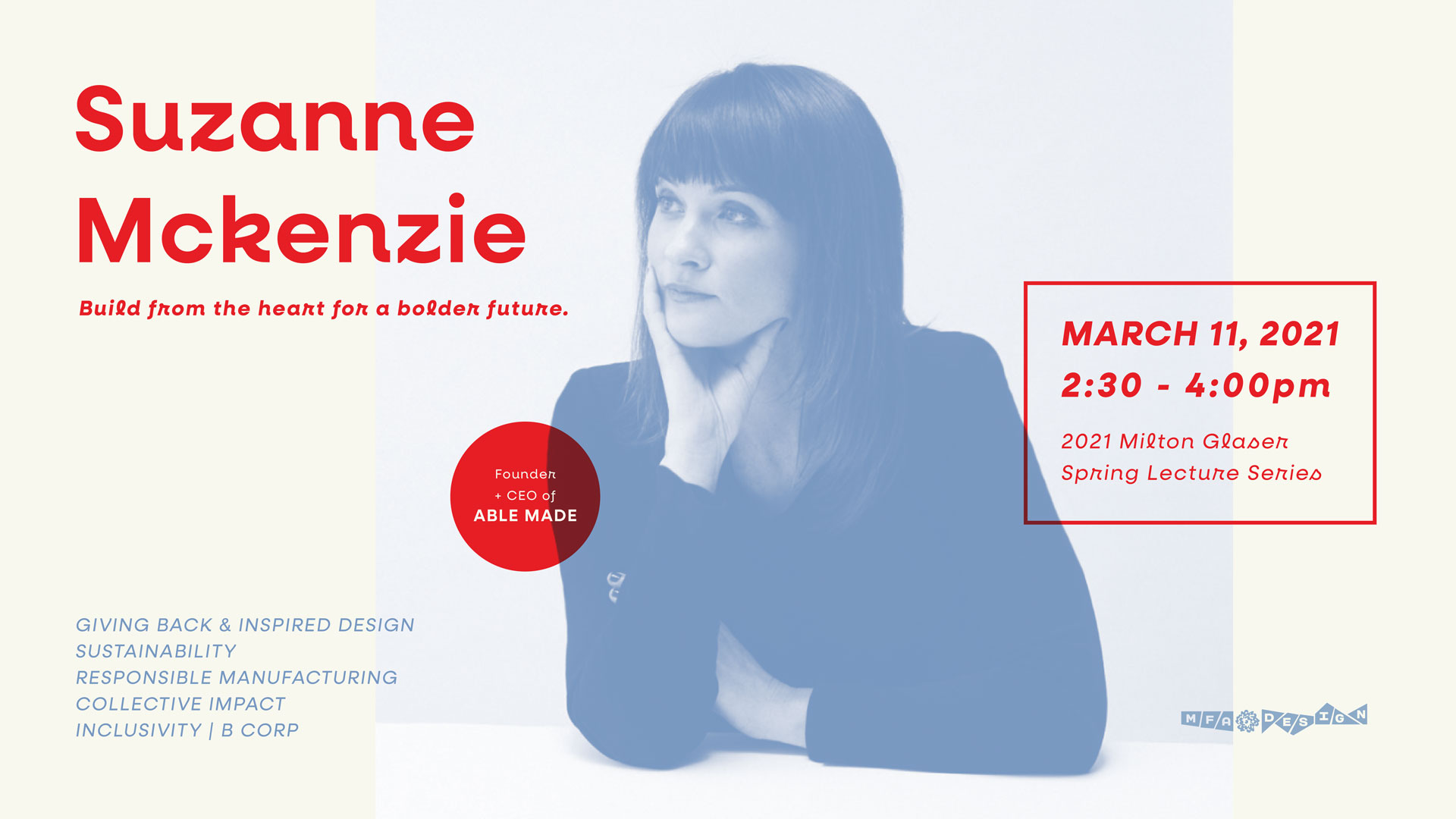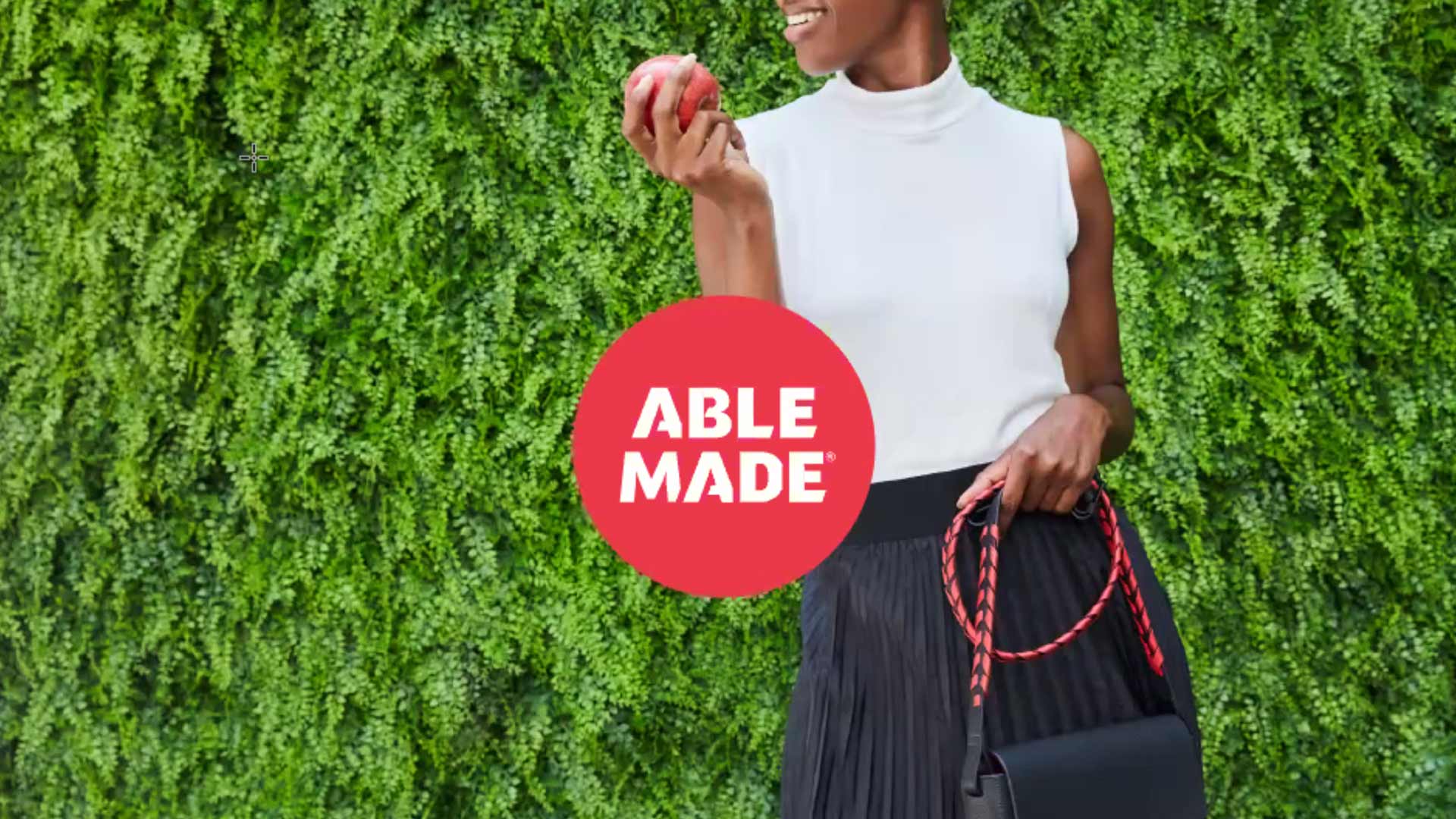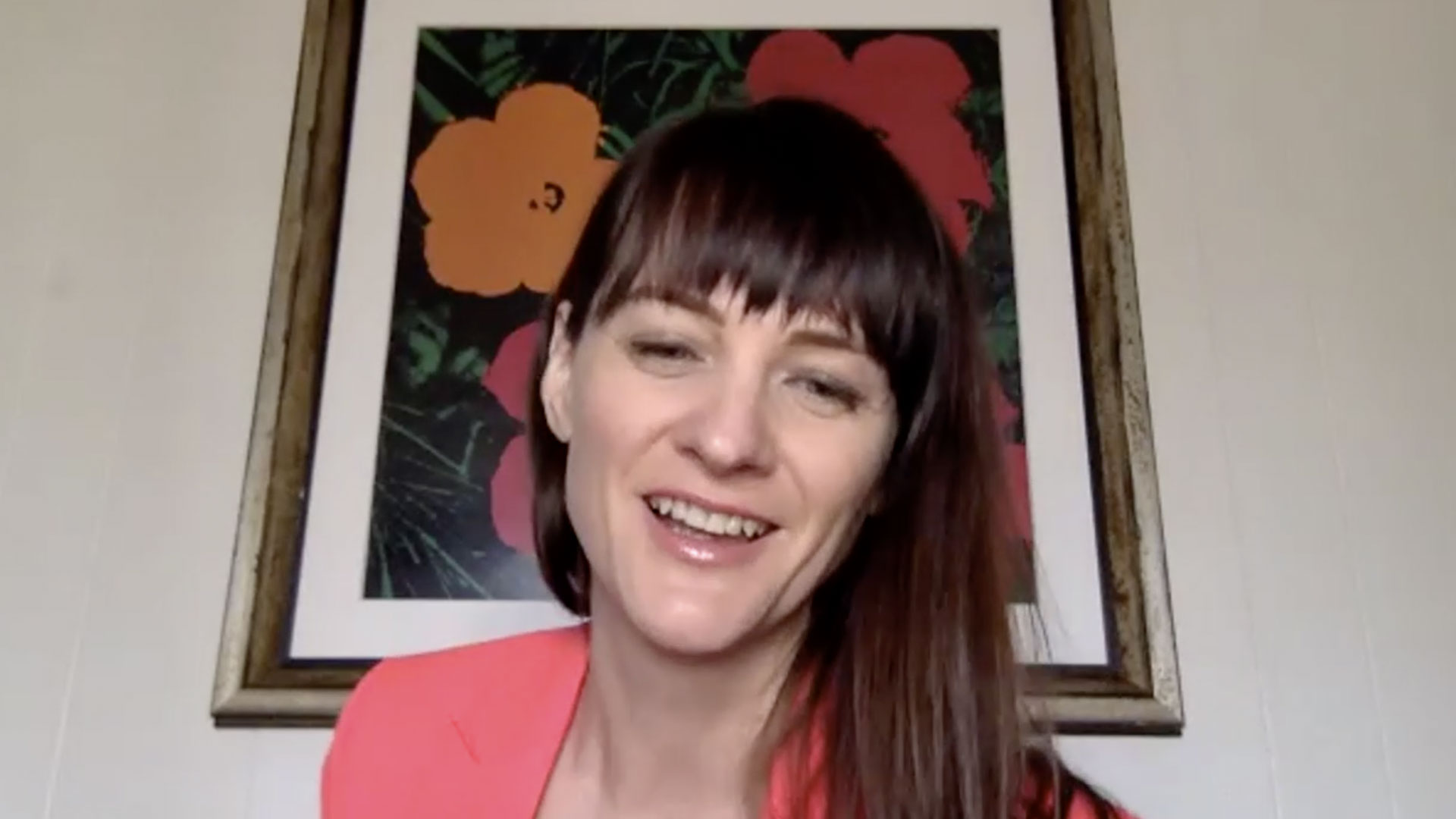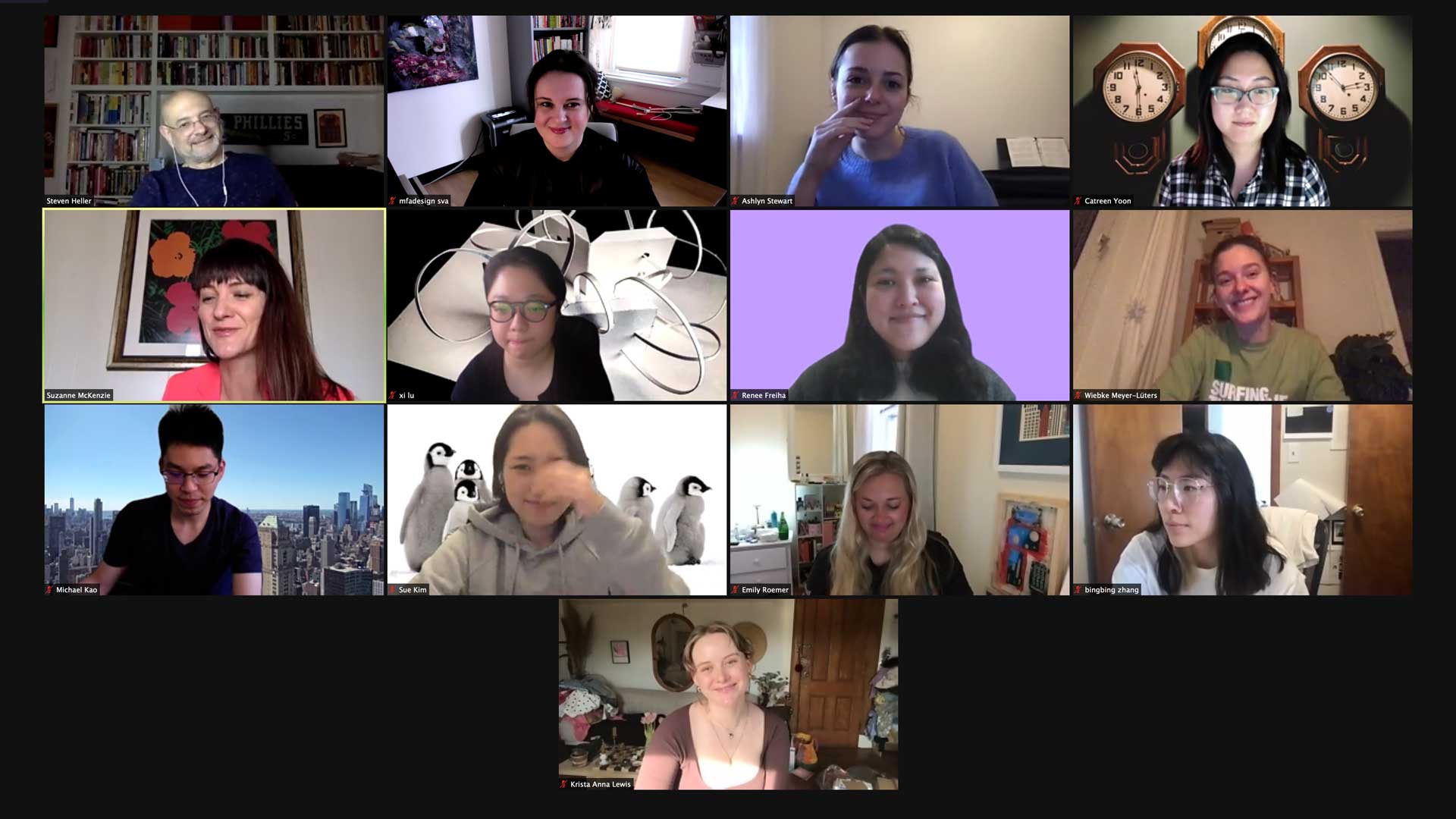 Guest Lecture: Suzanne McKenzie
Mar 16 2021
written by: Emily Roemer, poster by:Shuhan Lu
Design entrepreneur Suzanne McKenzie inspired us with her recent guest lecture. After engaging in brand work for working for MOMA, Tom Ford, Super Goop and AIGA, she emerged as a successful designer and entrepreneur who started the company, Able Made.
The heritage of this brand derives from a very huge loss in her life, the untimely passing of her husband. He was very passionate about soccer and Suzanne wanted to find a way to give back while honoring him. This mission, she said, "drives me every day." She added that "The time is now, to create a better world" and emphasized the massive shift in values of many industries especially those that are creating physical objects and experiences. Able Made highly values quality products and equally, aesthetics.
She is currently moving deeper into the fashion world, and you can see a lot of that in her work. Check out these highly graphic socks, and snag a pair at the Able Made shop. 
Suzanne urges designers to always be responsible and "Be open to making happy mistakes." Her process as a designer and entrepreneur was really inspiring for us to hear as we all embark on our thesis projects. We appreciate these insights and helpful tips so much. Thank you, Suzanne! We look forward to following your continued development and future success.