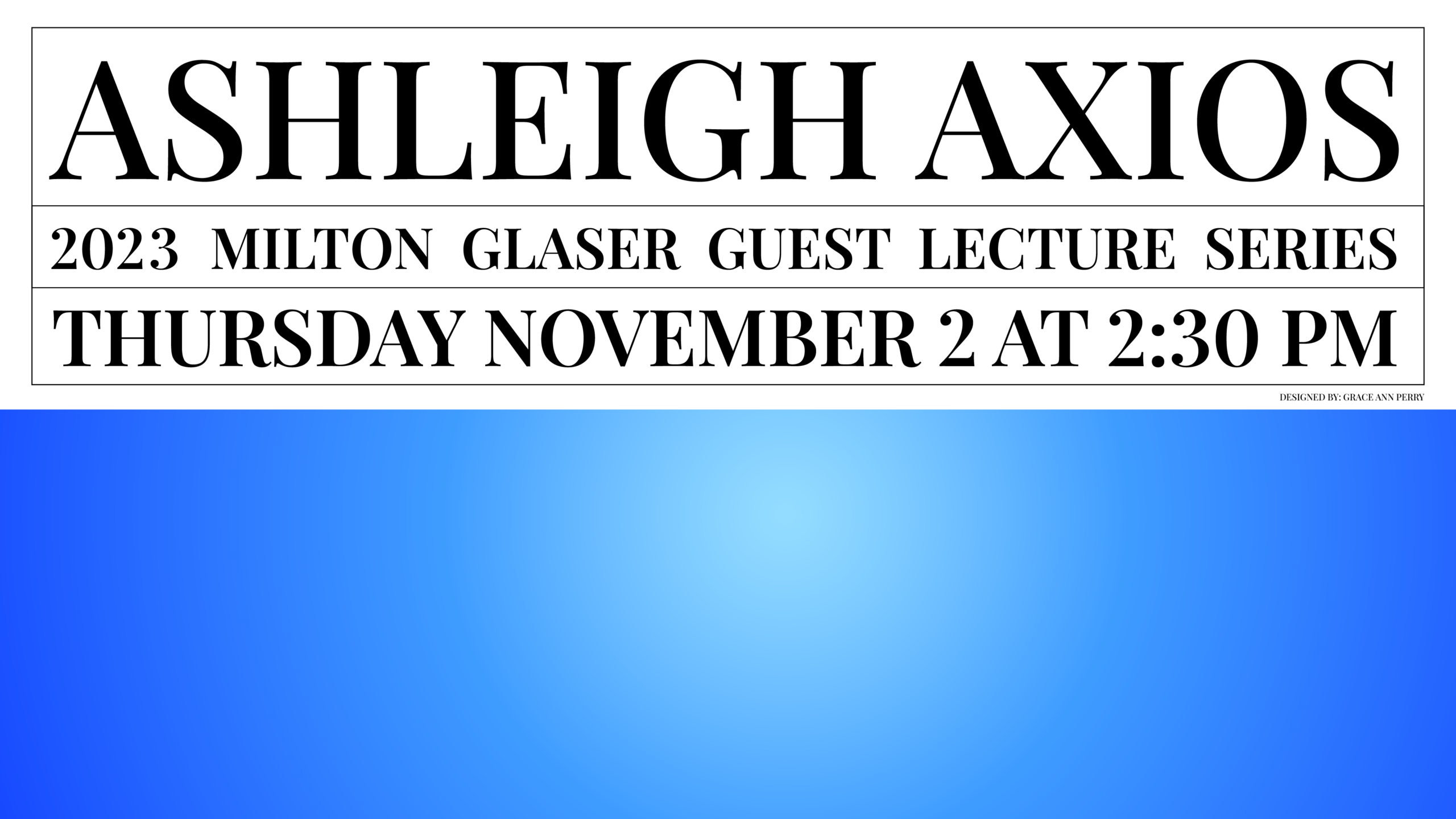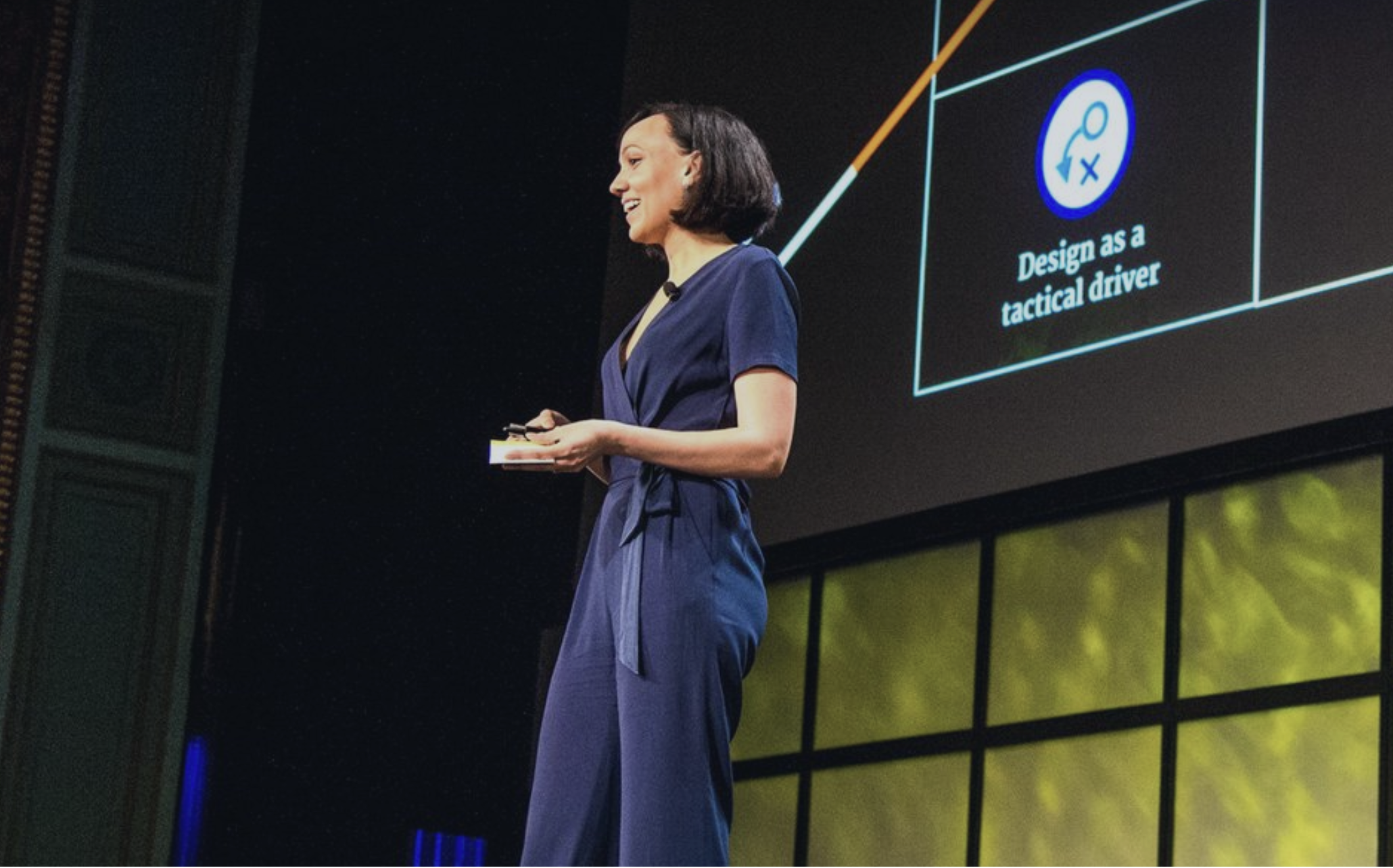 Guest Speaker: Ashleigh Axios
Oct 30 2023
poster by Grace Ann Perry
Ashleigh Axios is the Chief Experience Officer and a co-owner at Coforma (formerly &Partners), a digital consultancy and design studio that understands that technology, policy, and a critical eye to society's challenges can help bring about equality and improve ways of life across a wide range of communities and groups. Axios is also a term trustee of the board of directors to Rhode Island School of Design (RISD), a private art and design school in Providence, RI.
Ashleigh recently completed her term as the President and Chair of the national board of directors for AIGA, the professional association of design — serving in an unpaid, volunteer capacity to improve the design profession. Prior to her role at Coforma, Axios formed and led the in-house creative agency for marketing, communications, and brand identity solutions at Automattic, a technology company on a mission to democratize publishing and commerce. Axios previously served as the creative director and a digital strategist for the Obama White House, bridging two presidential terms in the Office of Digital Strategy. She is also a past president of AIGA Washington D.C., where she formed DotGovDesign, an initiative connecting and empowering government designers with regular meetings, a yearly conference, and online course. Read Ashleigh's resume to learn more about her professional history.
Ashleigh is a graduate from RISD. She lives and works in Washington, DC with her husband, Nathaniel Axios.