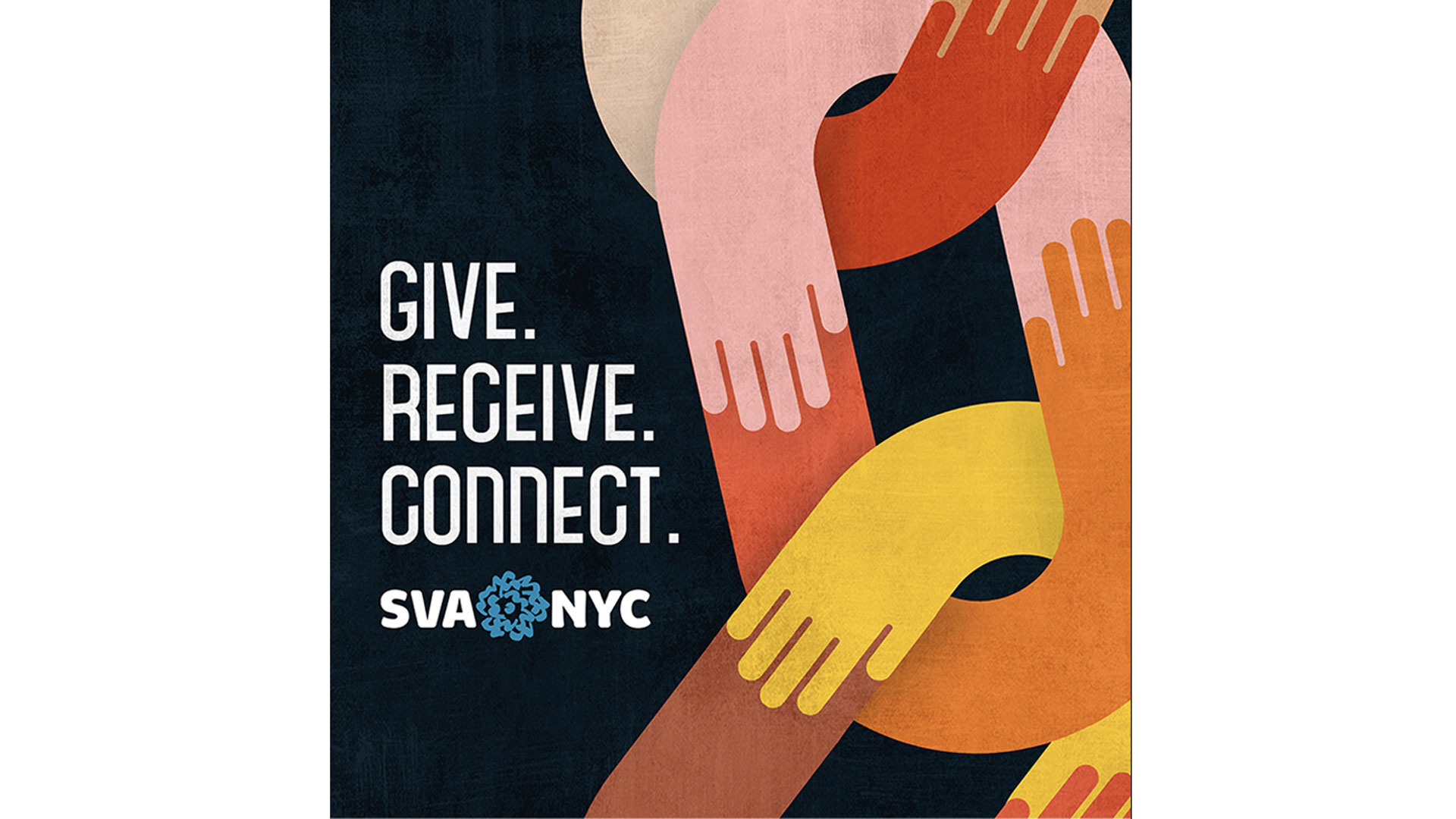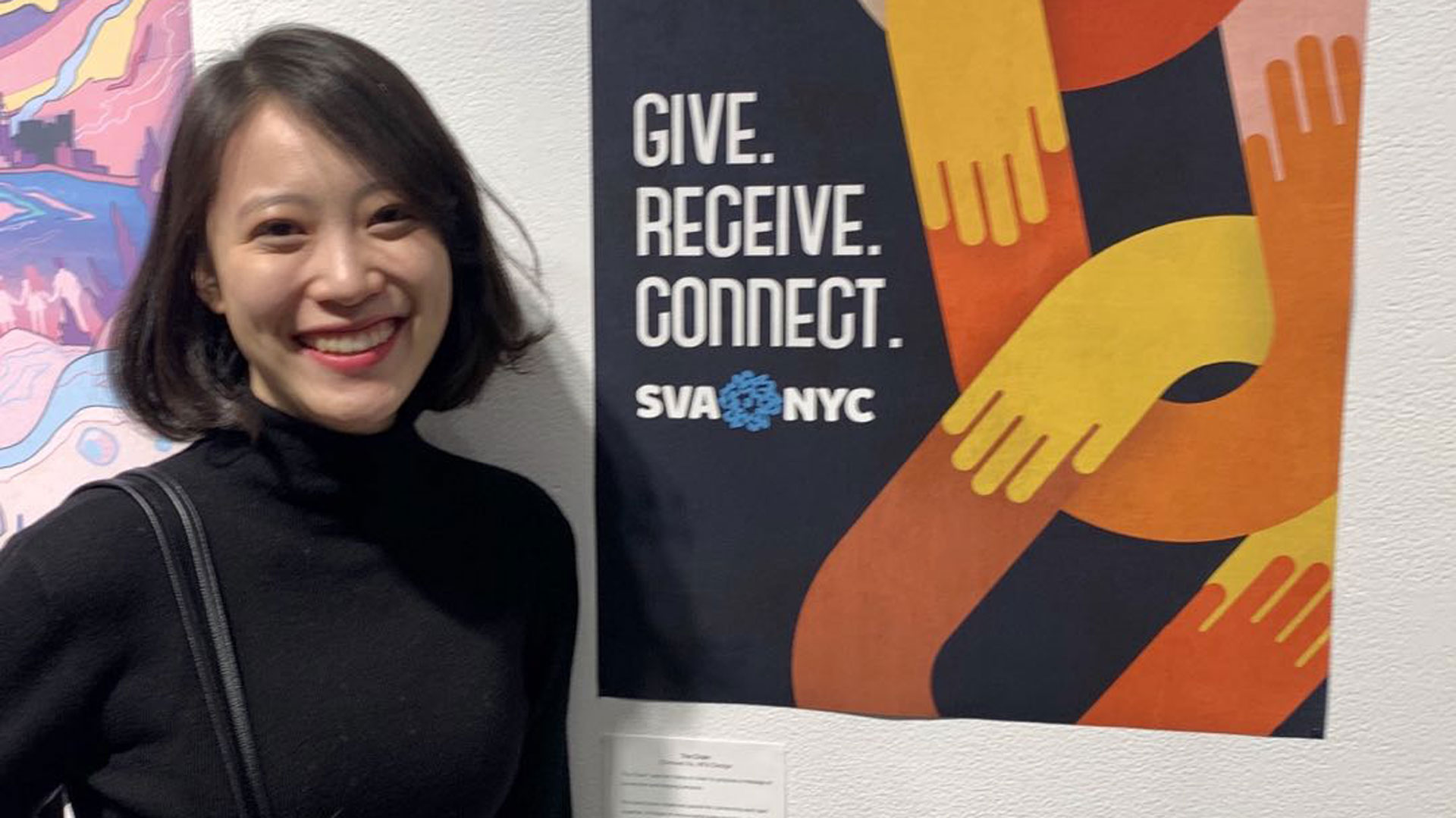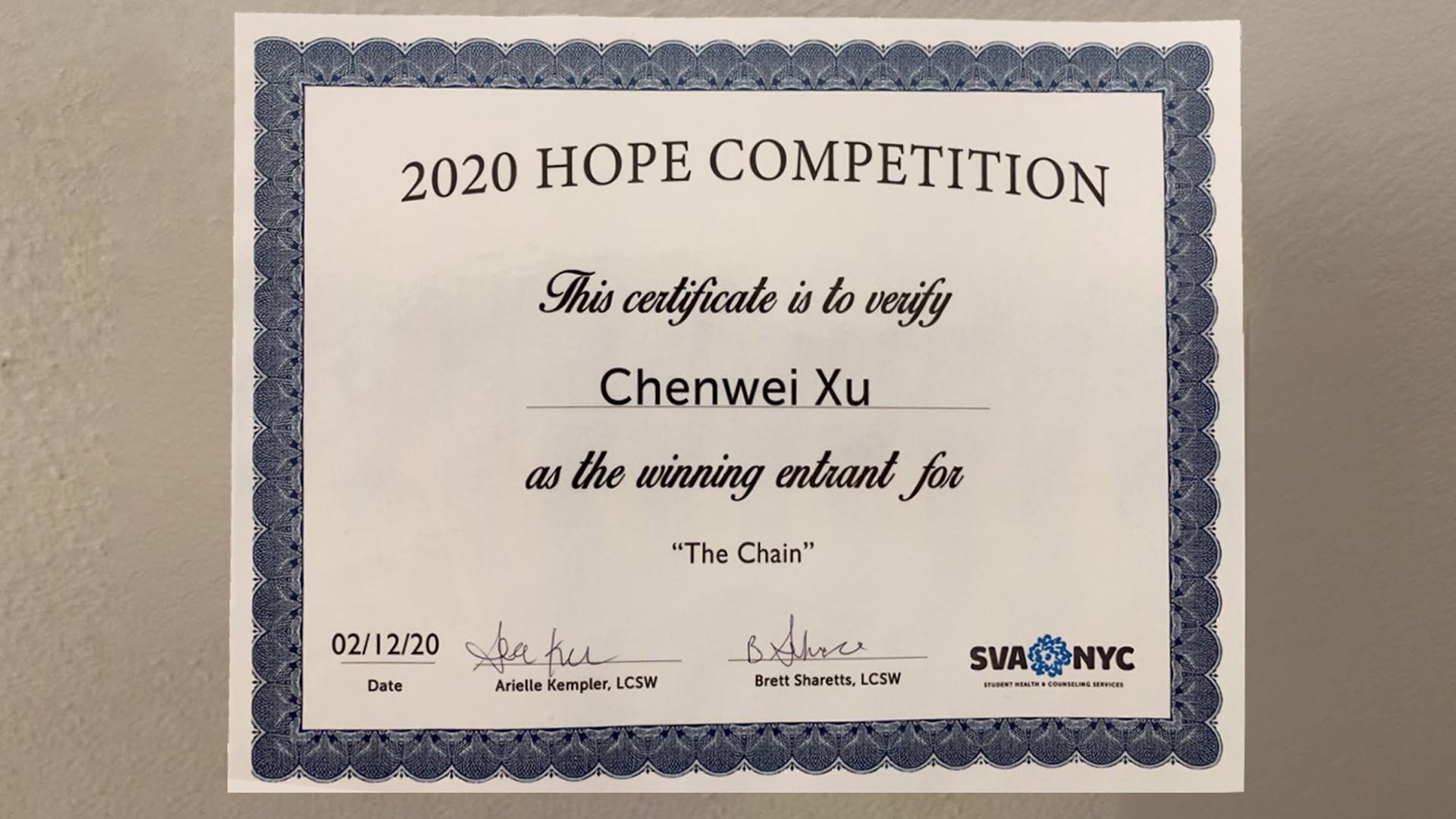 HOPE Art Competition 2020
Feb 19 2020
Congratulations to our own Chenwei Xu, who won SVA Student Health and Counseling Services' 2020 HOPE Art Competition with this poster design which was chosen from 65 entries, the largest response for a HOPE Competition to date.
This design was inspired by the following Mr. Rogers' quotes: "Imagine what our neighborhoods would be like if each of us offered, as a matter of course, just one kind word to another person" and "All of us, at some time or other, need help. Whether we're giving or receiving help, each one of us has something valuable to bring to this world. That's one of the things that connect us as neighbors—in our own way, each one of us is a giver and a receiver."
All finalists' works were featured in the HOPE exhibition at the Westside Project Space (133/141 West 21st Street).