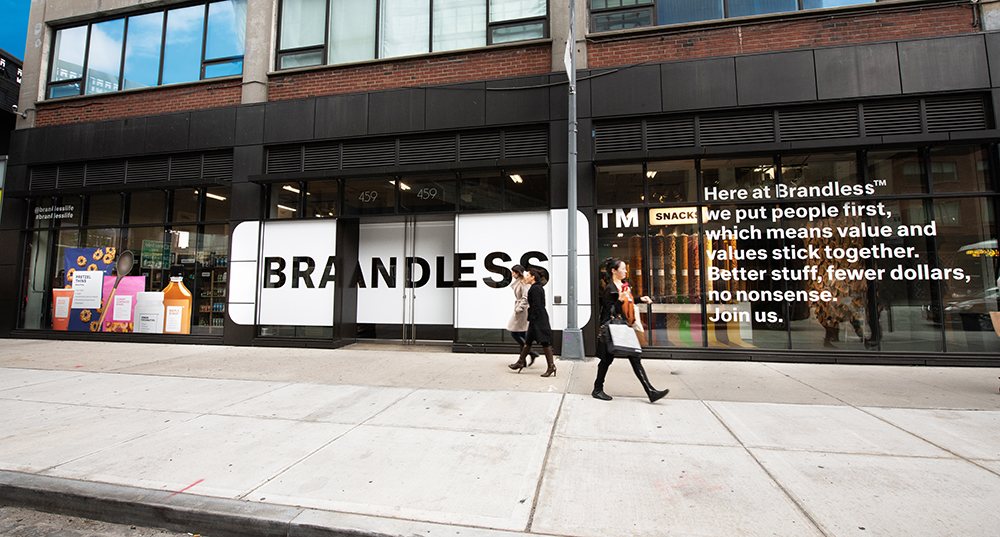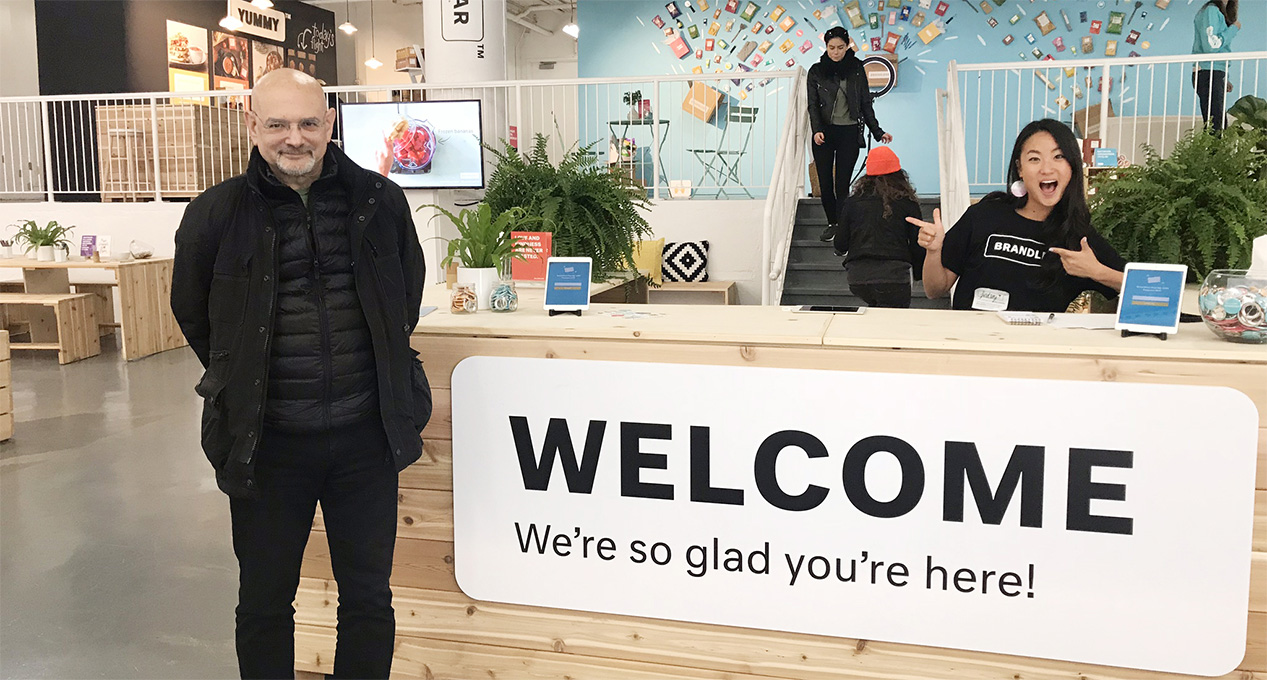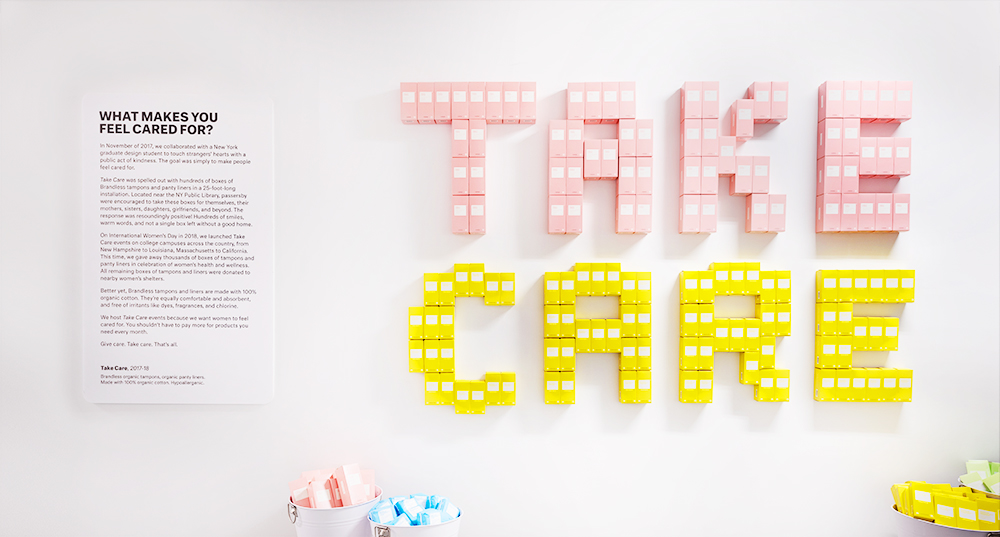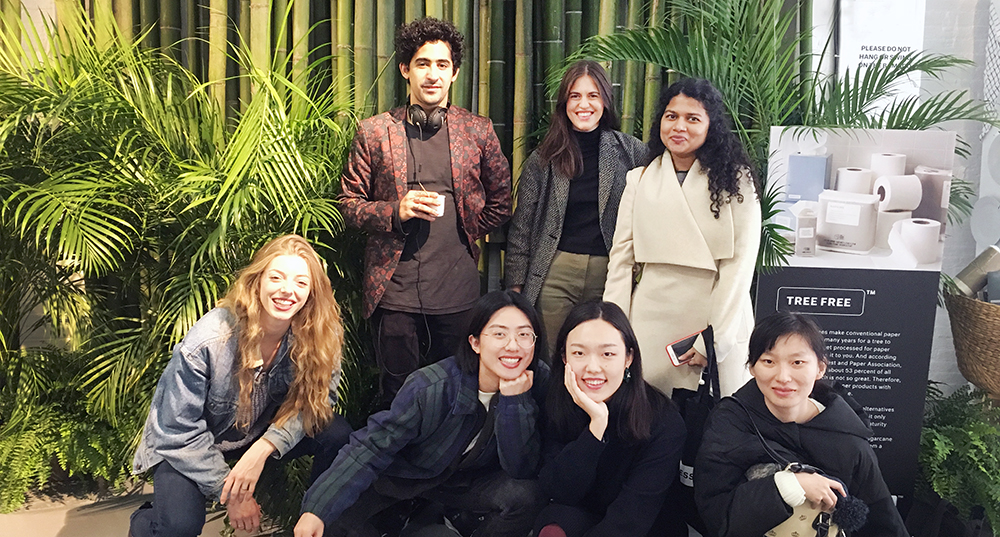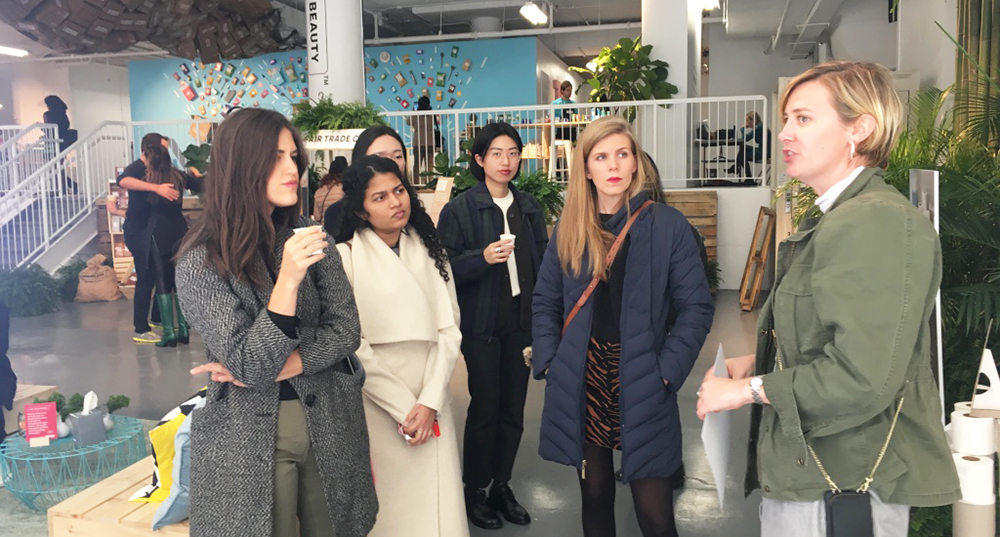 Learning From Brandless
Nov 05 2018
When evaluating where a designer's abilities will be most fulfilled and appreciated, it is essential to assess a spectrum of design studios, freelance roles, and in-house design teams. The SVA MFA program has fostered visits to all of the above, the most recent being a design tour of the Brandless popup in NYC.
Brandless is an e-commerce company based out of San Francisco. The company sells "everyday essentials" for $3, and with every purchase a meal is donated to someone facing hunger through Feeding America. Current MFA second-year Julia Marsh was the company's first in-house designer.
A group of MFAD students from both years, along with Steve Heller and Lita Talarico, took a tour of the popup space with insights from the company's Creative Director, Jen Tank. For an entrepreneurial design student, learning about in-house design practices at larger companies (versus within studios) is particularly valuable.
Jen shared how the UX of the website has been represented in the physical space of the popup, how the company's decision making and most valuable insights come from customer needs and interests, and how small design moments (like an interactive placemat) can generate genuine engagement.
The space includes a miniature bamboo forest, porcelain dish wall, Fair Trade coffee cart, "intention" wall, clean beauty bar, taste testing booth, vestibules filled with snacks, and aisles filled with products arranged colorfully in rainbow order.
The popup also features a miniature version of Take Care, a project originally created for Sagmeister's class last year. MFA Design's Julia Marsh built the words "Take Care" using hundreds of boxes of tampons and panty liners. Buckets of menstrual products surround the installation, free for the taking. The goal is simply to make people feel cared for.
Since the original project in 2017, Brandless has supported multiple further iterations of Take Care, not only in the NYC popup space but on college campuses across the country. All boxes of menstrual products not taken by strangers are donated to women who need them.
The idea that brands of the future are more willing to collaborate with their communities presents fantastic opportunities to designers and artists. When value is derived from a mixture of quality, social good, and visual perception, the playing field widens for designers.
The Brandless Popup is open to the public until November 4th, 9am-7pm at the Milk Building (459 W 14th Street).