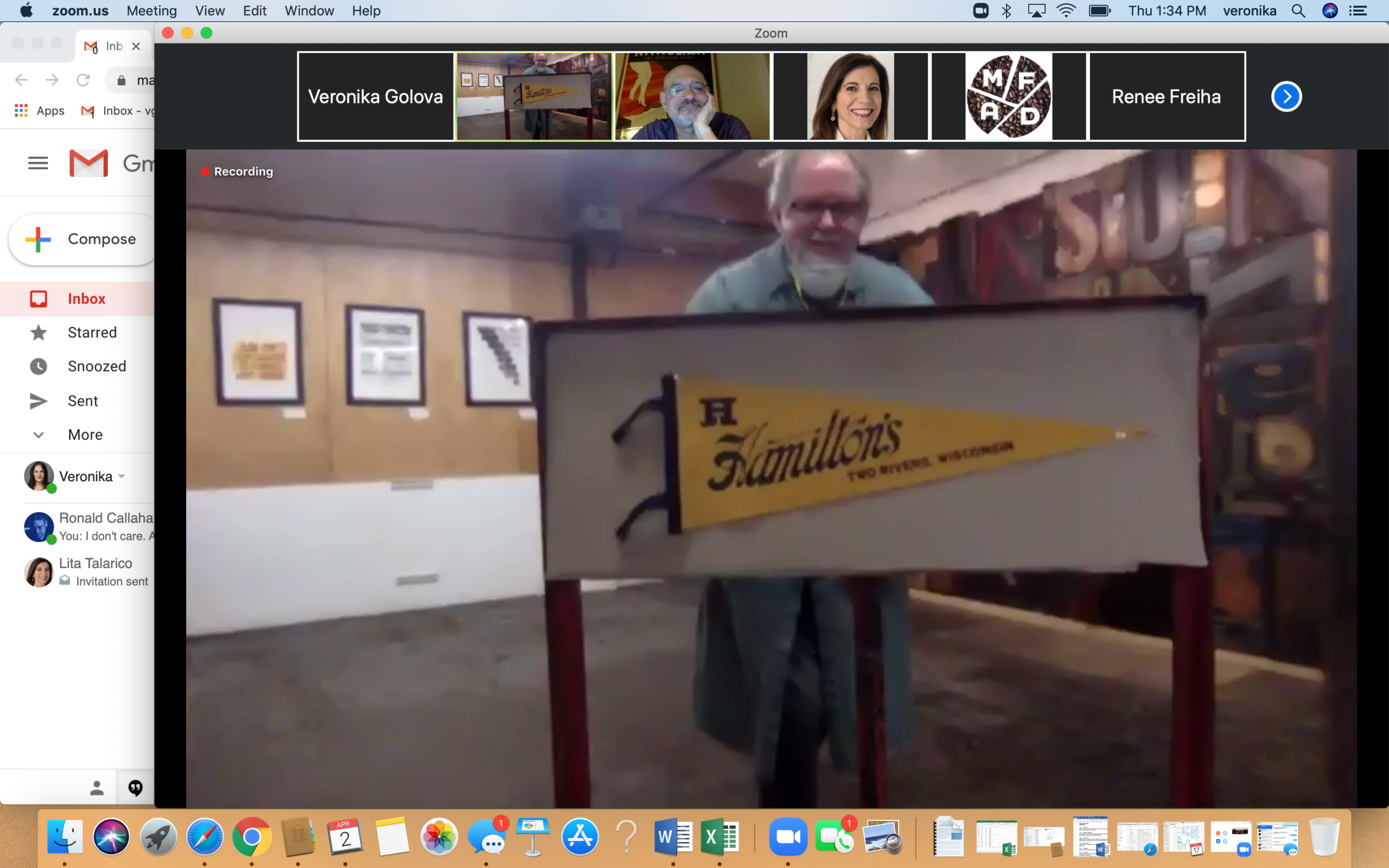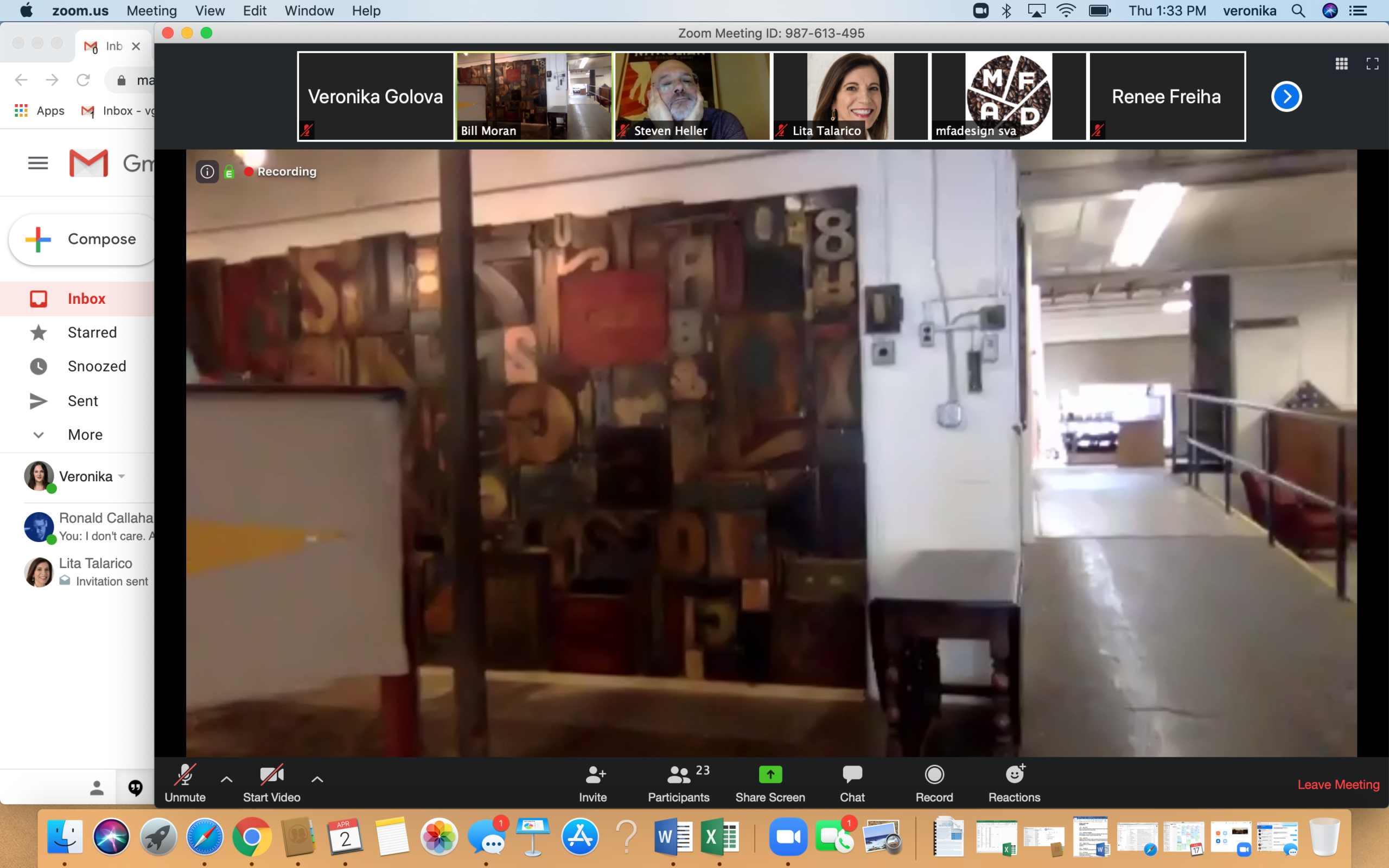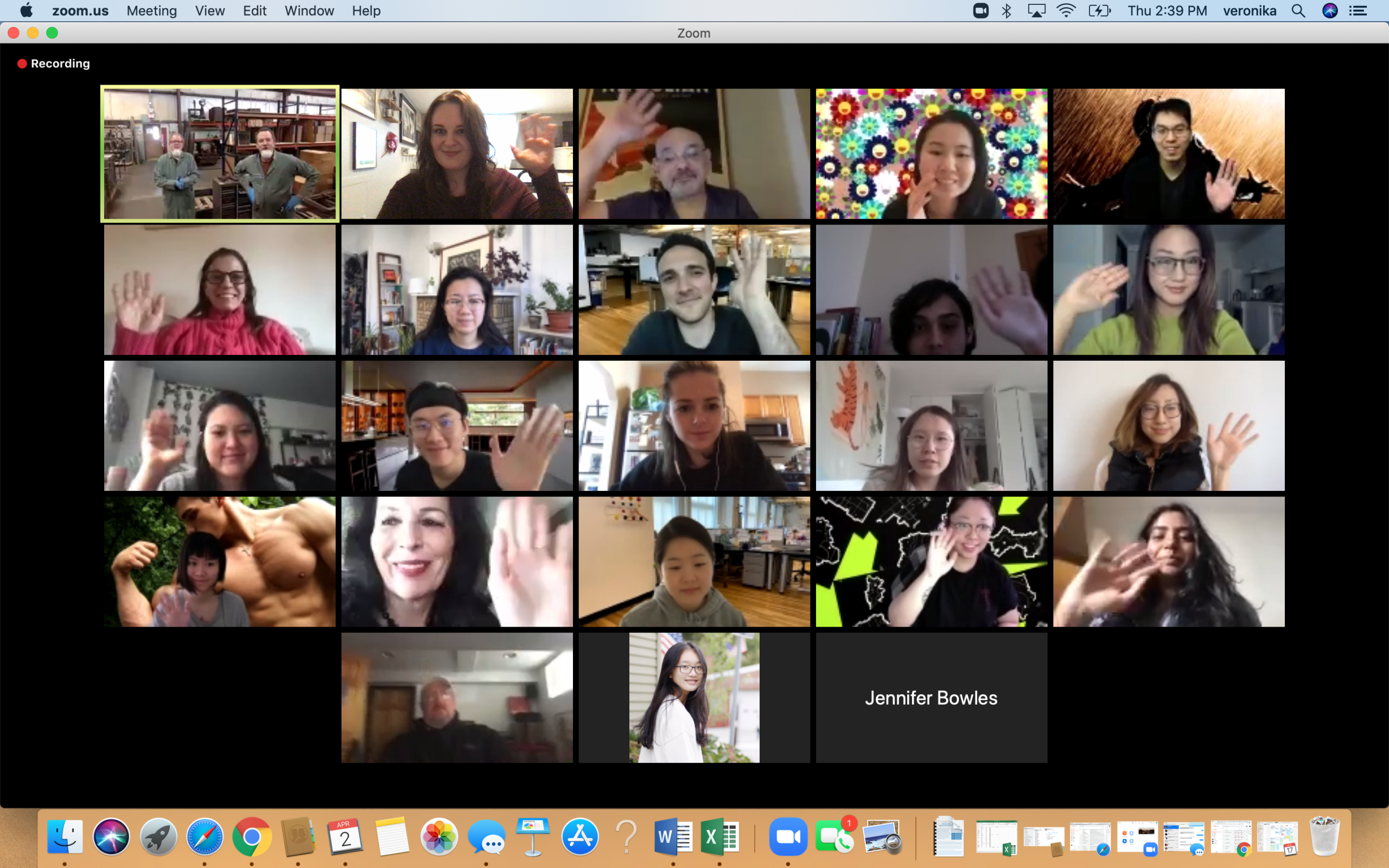 On Tour at Hamilton Wood Type and Printing Museum
Apr 02 2020
Jim and Bill Moran stood six feet apart as they virtually guided the MFA Design students through the hanger-sized buildings of the Hamilton Wood Type and Printing Museum in Twin Rivers, Wisconsin, temporarily closed to the public.
On view were troves of small and mammoth, plain and ornate fonts and letters, along with poster-sized woodcuts designed to advertise everything from movies to circuses, the purview of the Hamilton Foundry.
There are few things more luscious than beautiful types and more inspiring than a walk-through with the Hamilton's wonderful, knowledgeable, passionate type brothers.