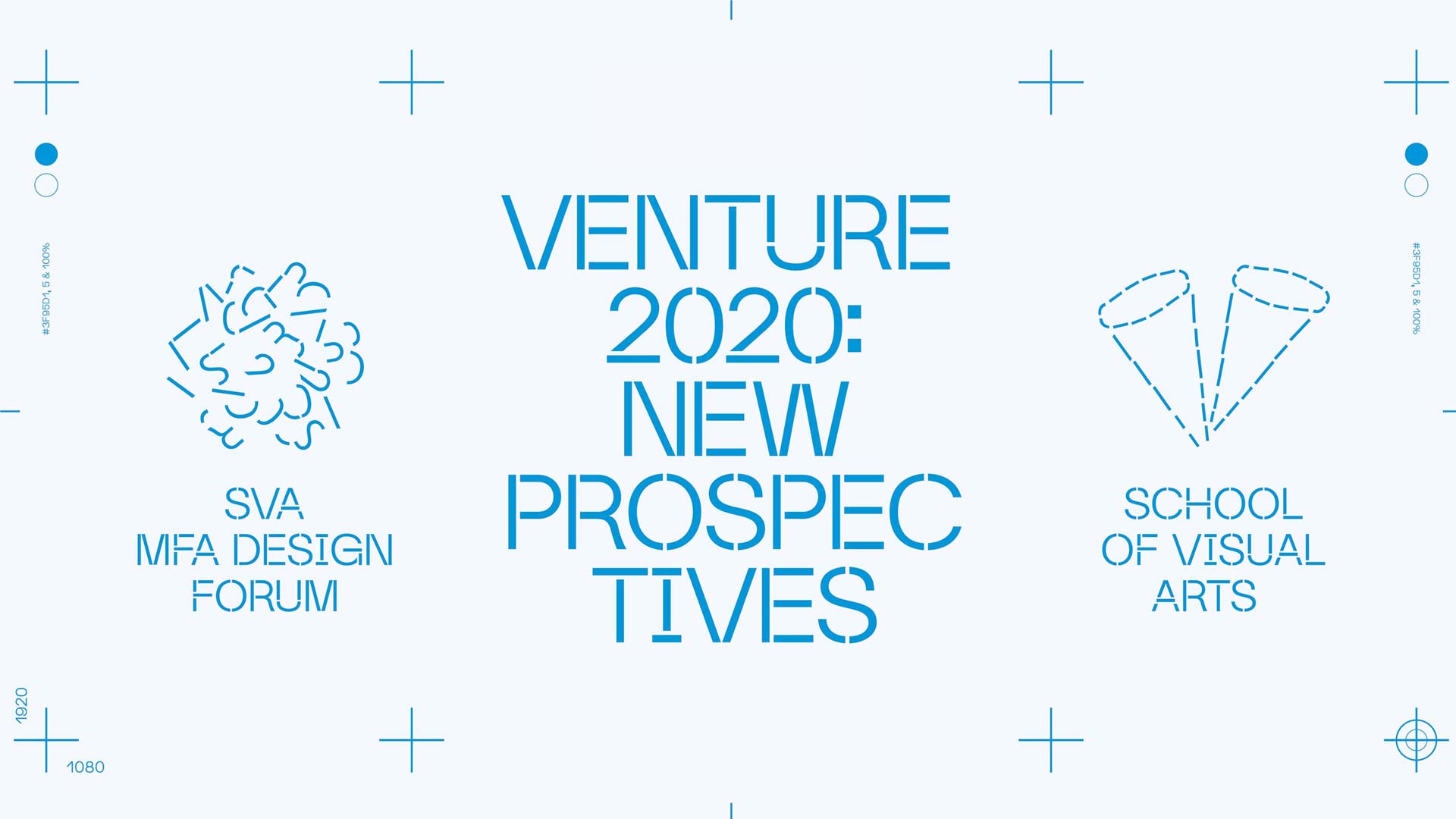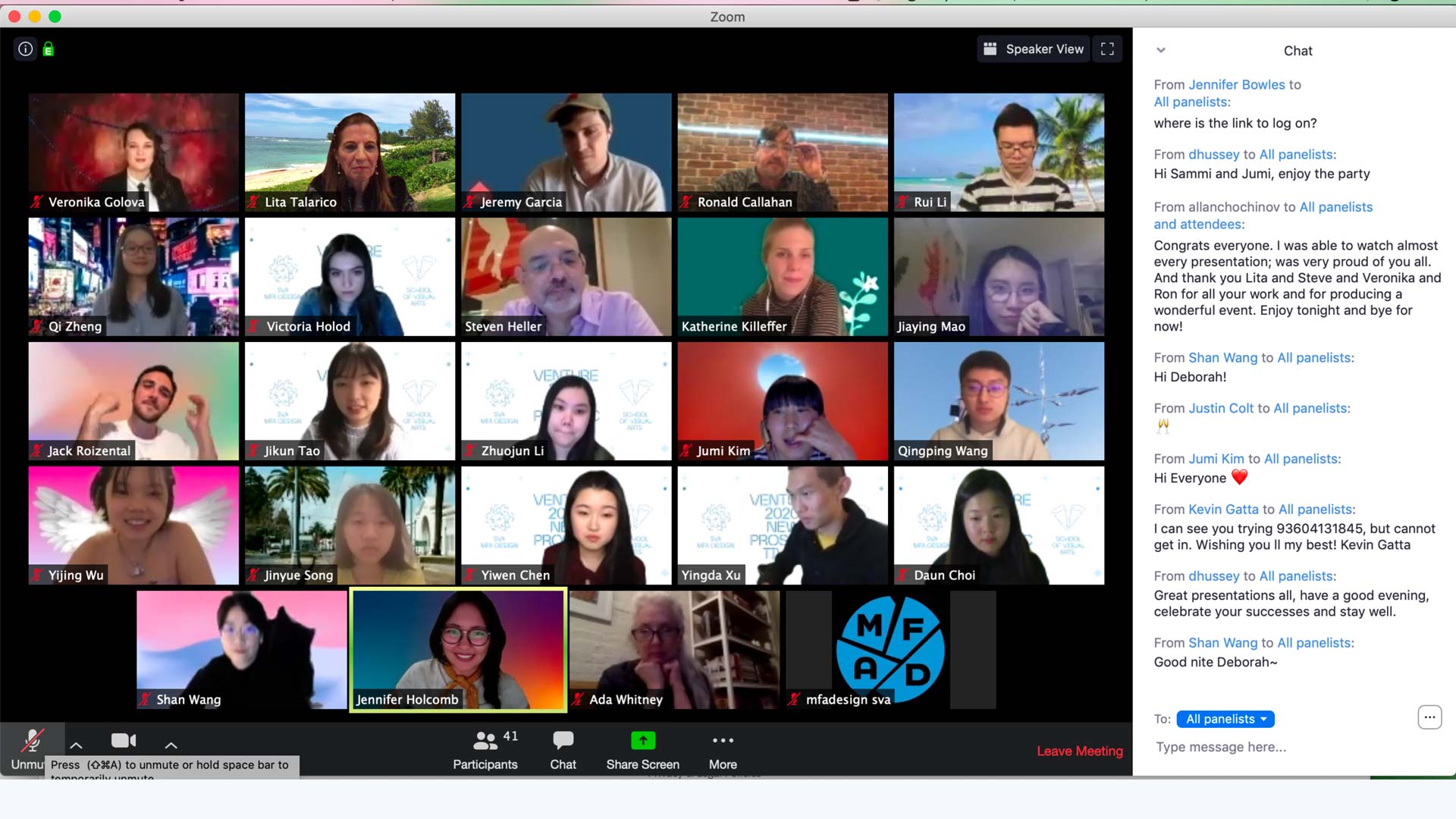 Our 2020 Venture Forum Was a Virtual First
Apr 23 2020
Success! On Wednesday April 22nd we launched the first MFA Design virtual thesis VENTURE 2020 Forum. Produced by Ron Callahan and Ada Whitney, MC'ed by Veronika Golova and introduced by Lita Talarico and Steven Heller the event premiered on YouTube and is available to watch in its entirety on Vimeo. Over 200 viewers attended and many joined the grads-to-be at the Wrap Party on Zoom.
The following is an excerpt from the opening remarks:
We could not imagine the surreal scenario that has been playing out this year. The unprecedented global disruption has taken a heavy toll on all our lives, including the MFA Design's Thesis / Venture pitch and presentation plans for the Class of 2020.
We anticipated showcasing our 23 MFA candidates' entrepreneurial ventures at our annual SVA Theatre presentation, which is not possible at this time.
So, Instead, we have designed an alternative event that will enable the students to present and pitch their Venture concepts to a live audience while following the social distancing protocols now in place. We are also committed to organizing an actual live presentation next Fall when the crisis is over.