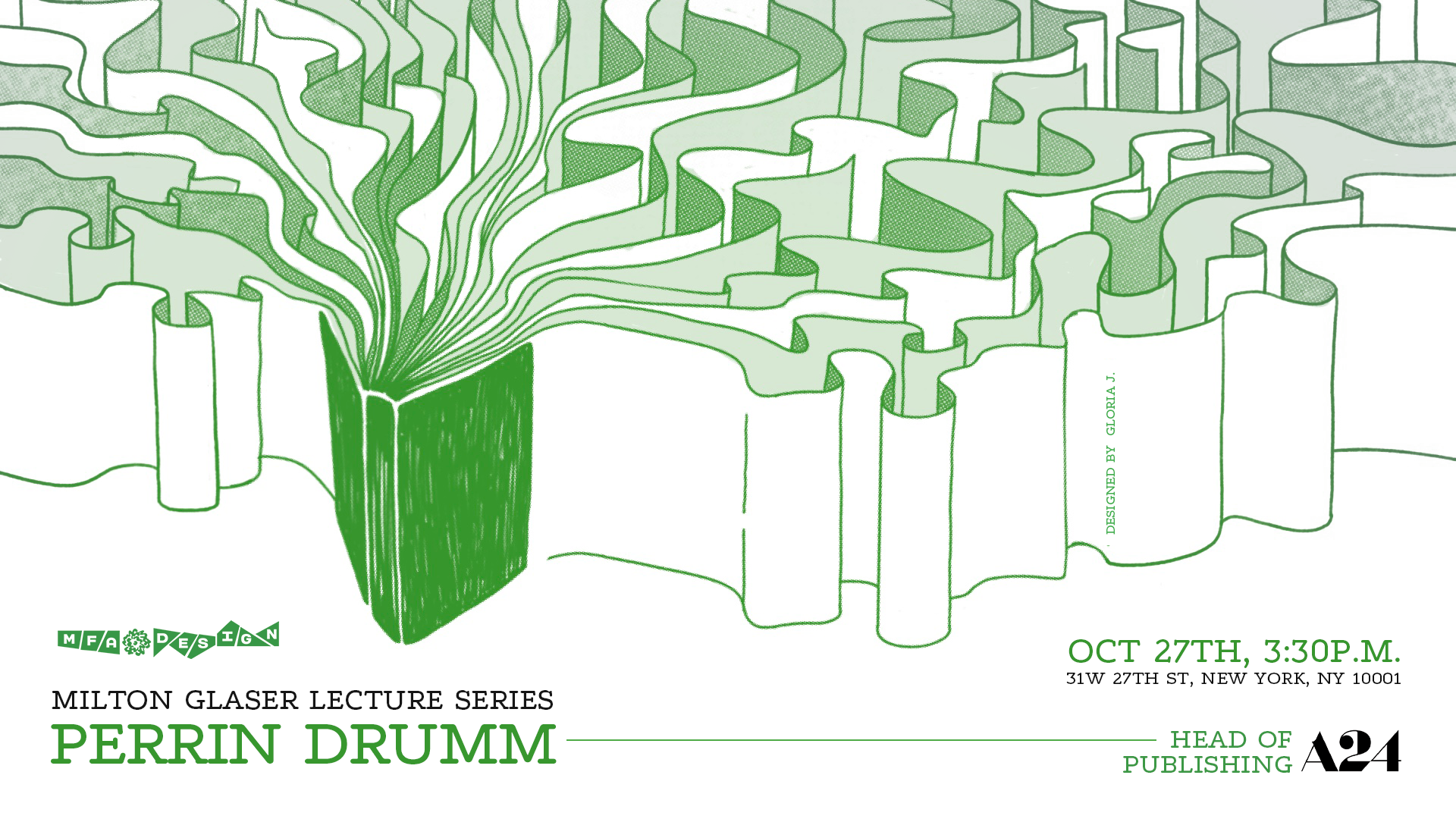 Perrin Drumm, Head of Publishing for A24, Will Host MFADers
Oct 26 2022
Today, MFAD students meet up with Perrin Drumm, Head of Publishing for A24, New York's hot creative media company, for a private tour and discussion about the synergy between books and films.
Perrin, a writer, editor, and publisher, founded AIGA's Eye on Design, co-founded the food + design platform MOLD while working as a senior editor at Condé Nast (Details, RIP). She has held editor positions at Adobe, The Architect's Newspaper, and The Sundance Channel.

She has written for New York Magazine, The Paris Review Daily, Interview, GQ, Print, Frieze, Slate, Riposte, Art in America, Artforum, Departures, V Magazine, Vogue, Cool Hunting, and Core77.

Listen to Perrin on this podcast.