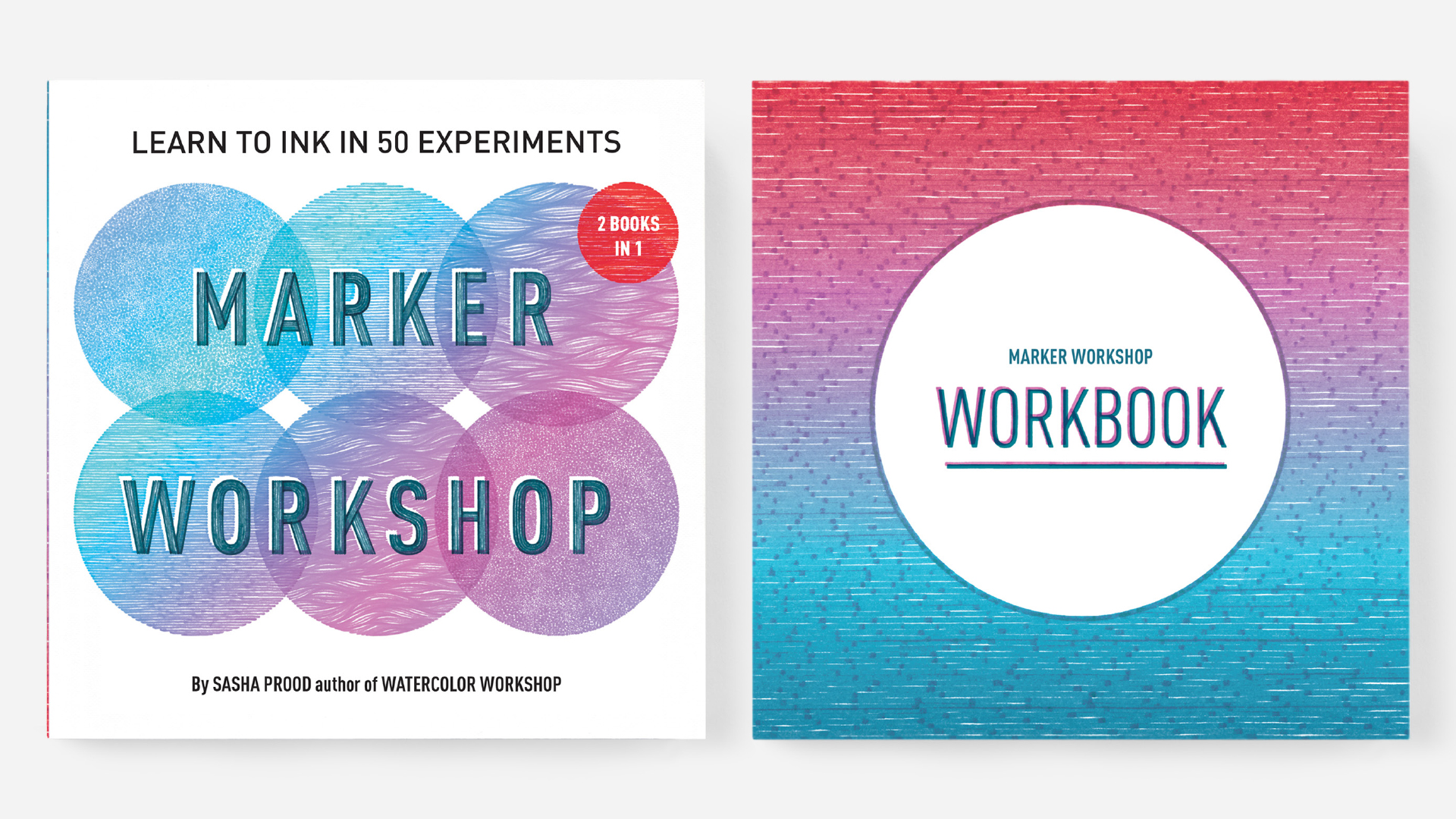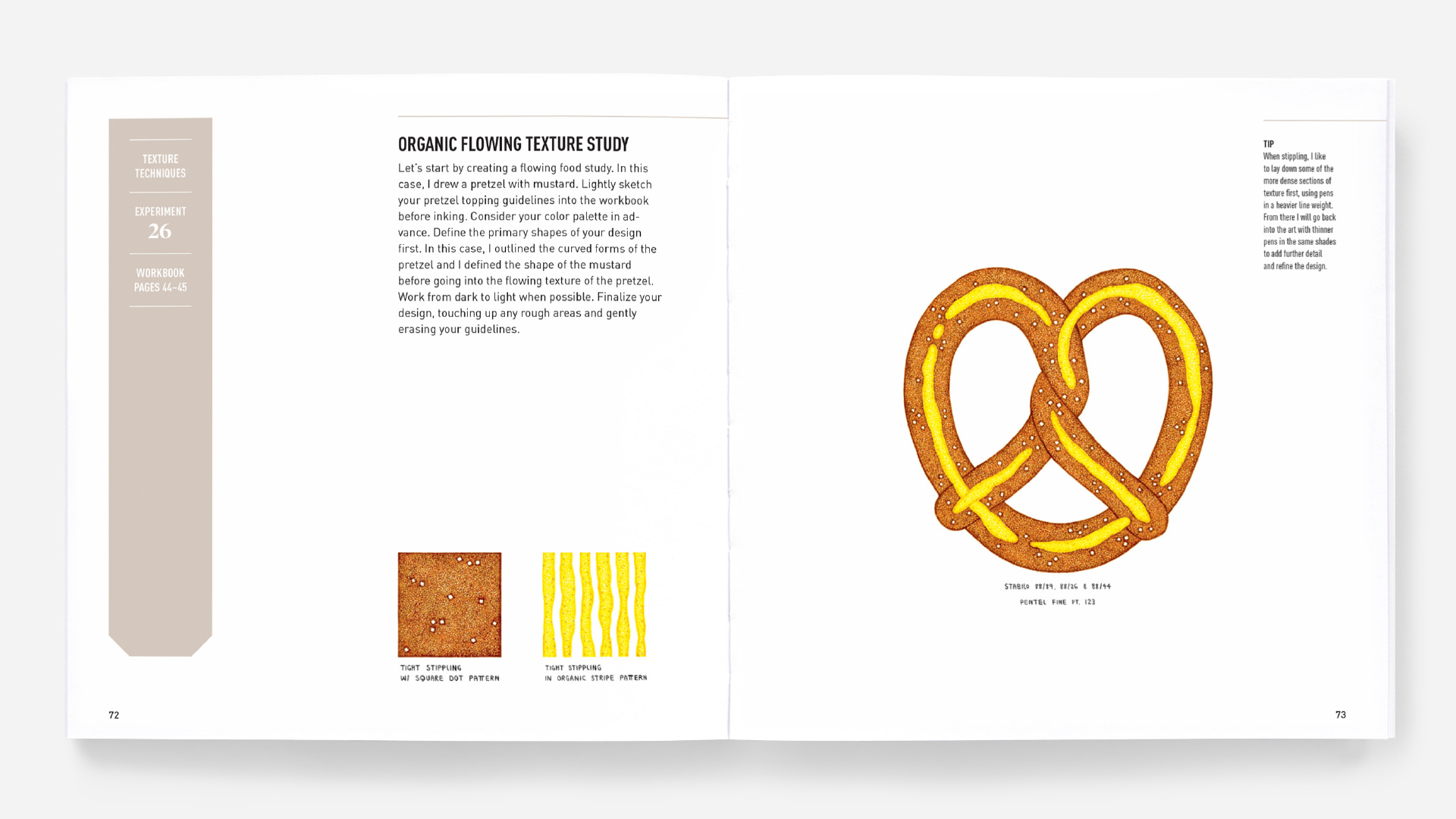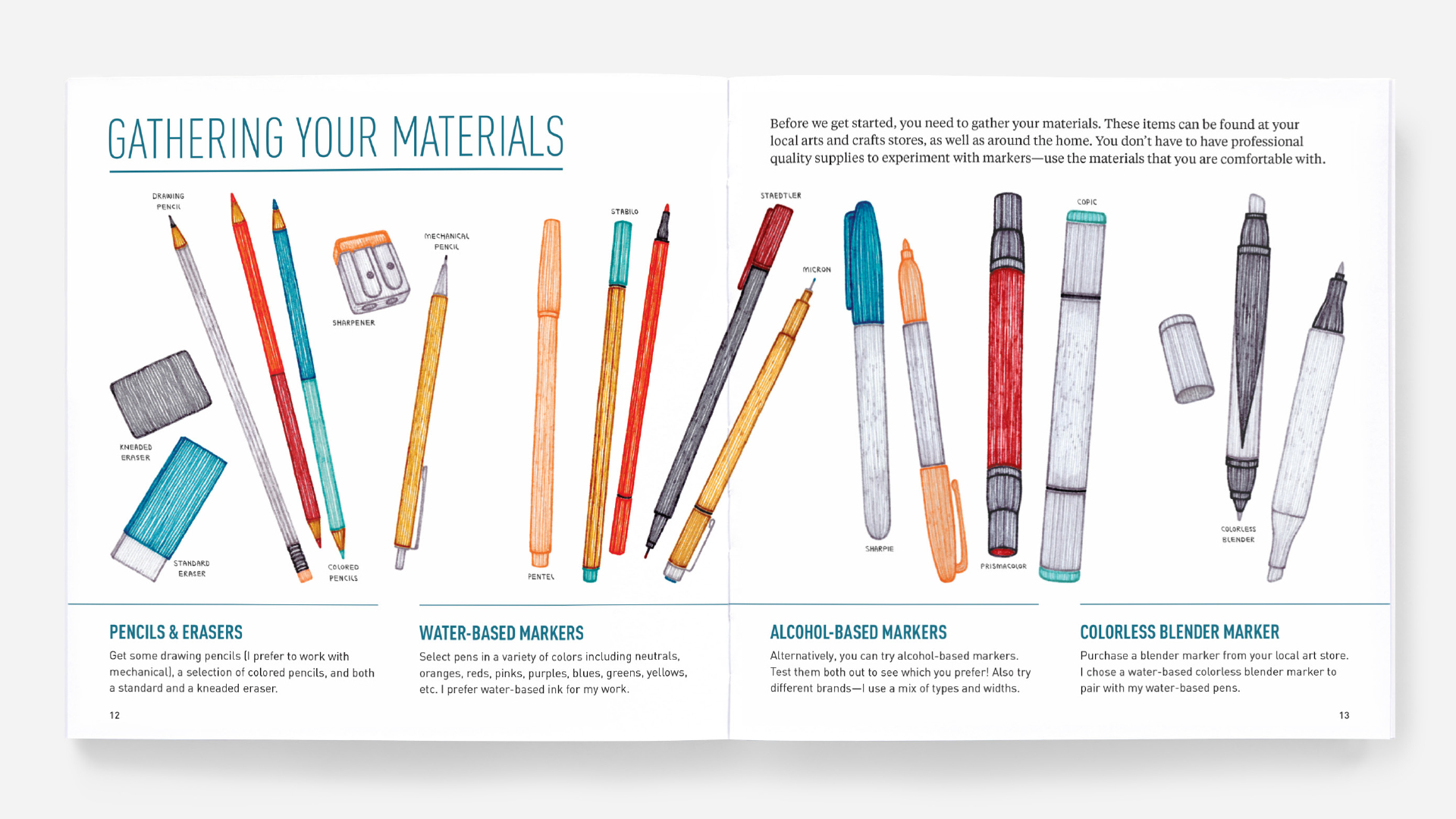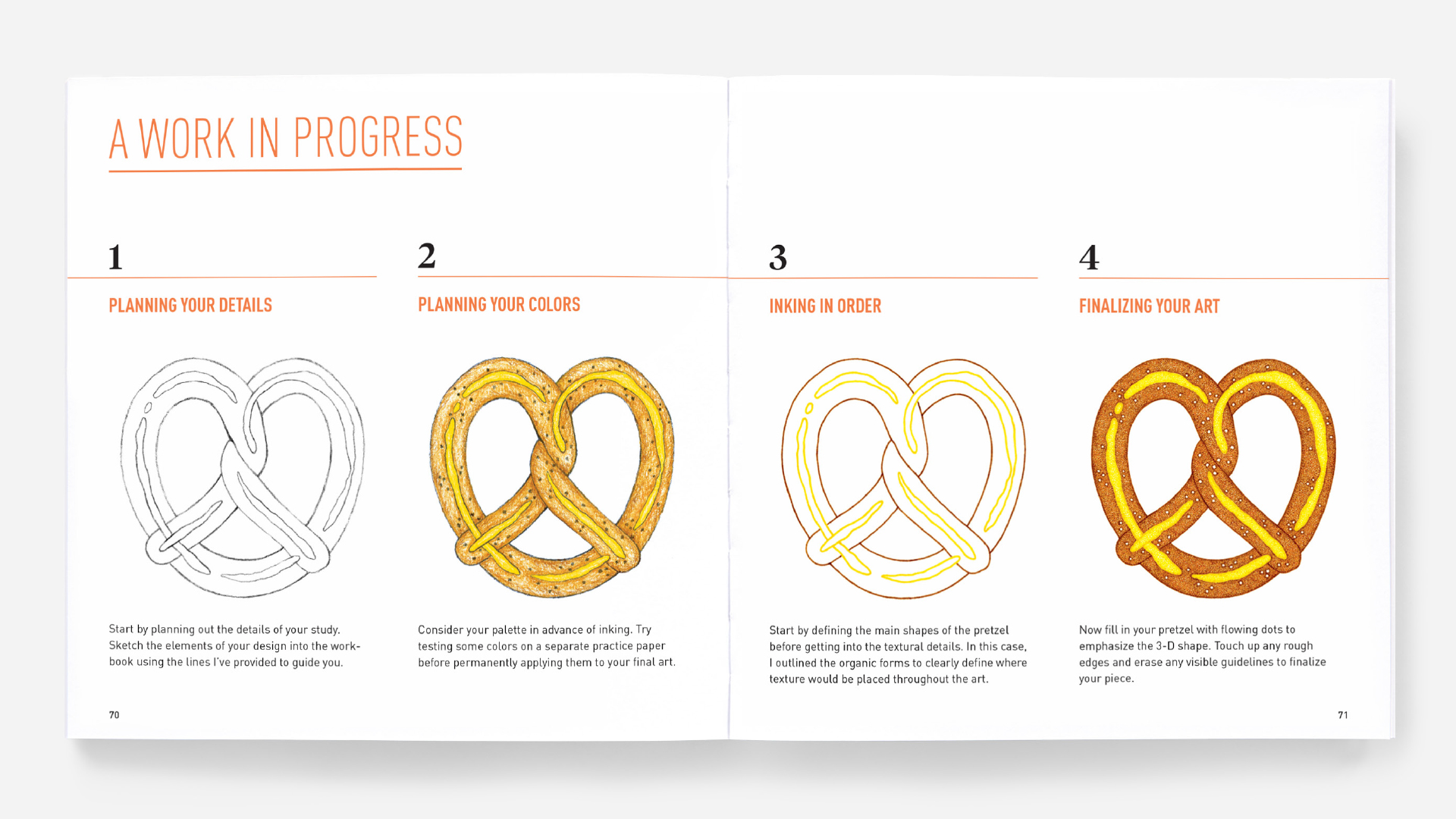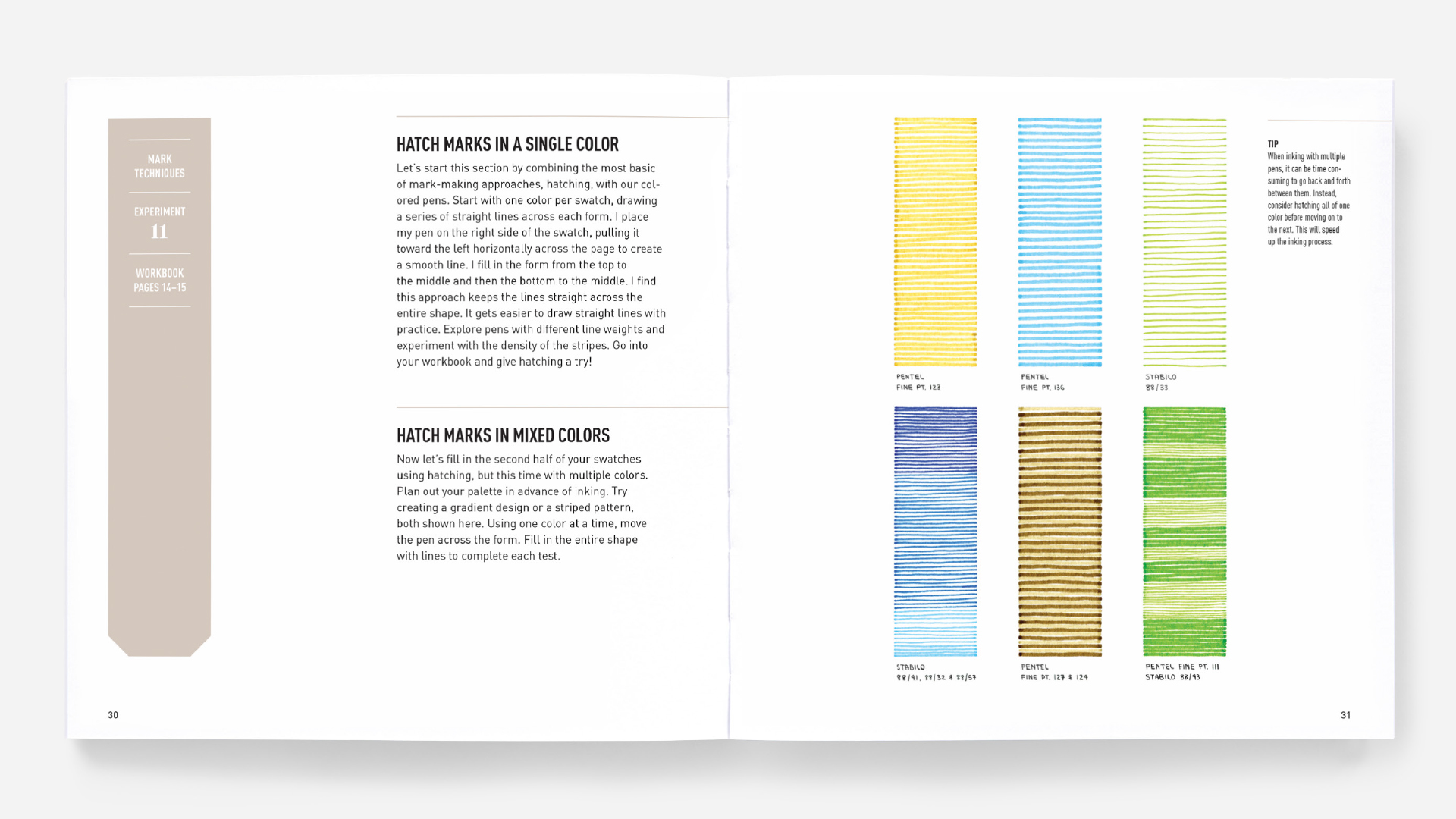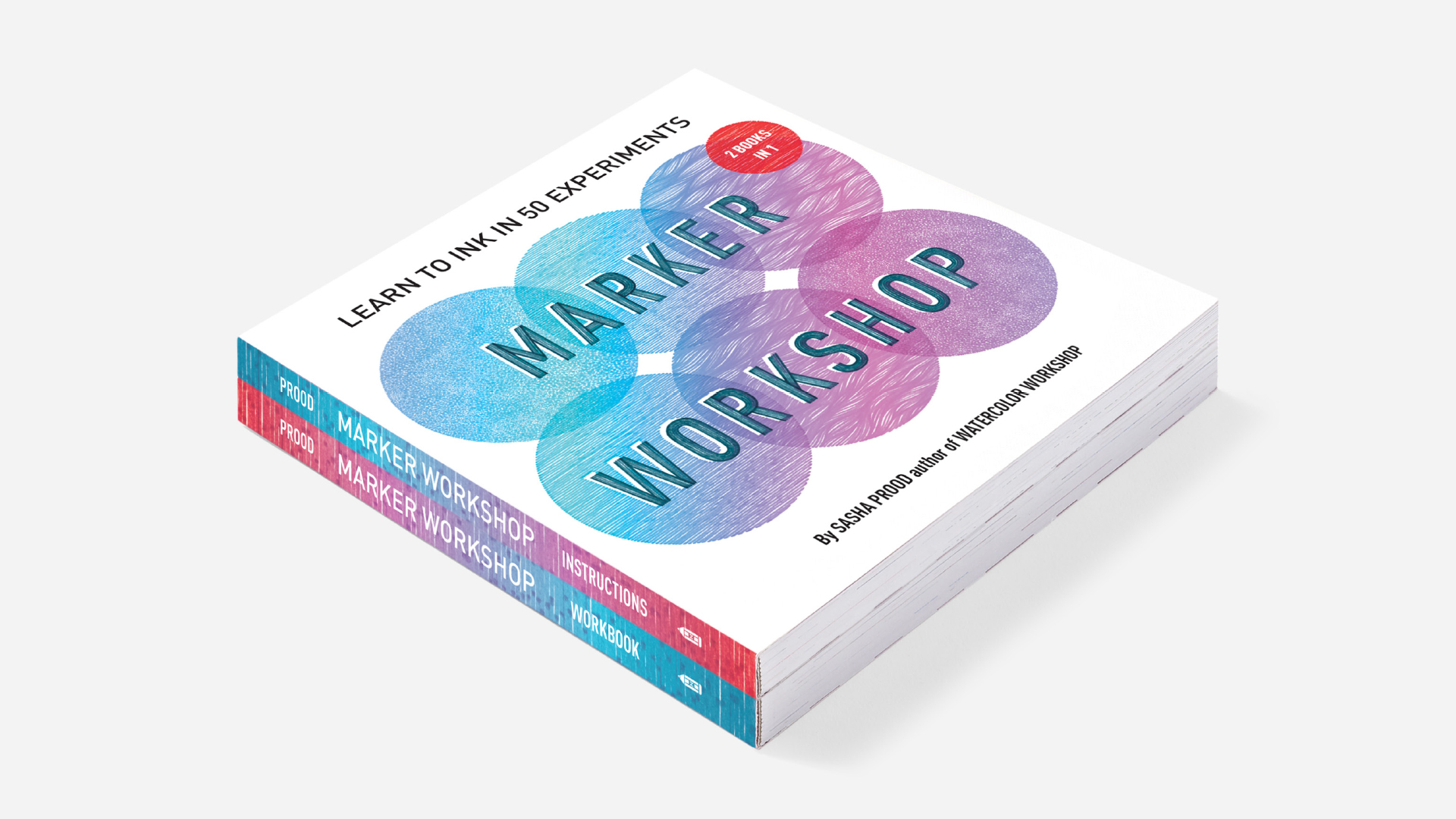 Prood Pens (& Inks) Second Book
Jun 26 2019
We were so happy to learn that Sasha Prood MFAD '15 has just released her second book that we asked her if she would indulge us for a few questions.
Congrats on the new book, "Marker Workshop: Learn to Ink in 50 Experiments." Did you know it would be a series when you started?
Thanks so much! There was no expectation that this project would turn into a series when I started developing my first book, Watercolor Workshop: Learn to Paint in 100 Experiments. Of course, I thought it could and hoped it would, and am very happy and grateful for the opportunity to develop multiple books all about the mediums I love with the wonderful Abrams imprint, Abrams Noterie.
Are you planning a trilogy?
Yes, we actually are! I'm currently in the midst of working on my third book in the series.
Any hint on volume three?
Absolutely! Colored Pencil Workshop: Develop Your Sketching Skills in 50 Experiments brings a sense of experimentation and fun to sketching with graphite, colored, and watercolor pencils. Through 50 different experiments, you'll learn traditional techniques like hatching, contouring, and stippling; develop your skills by creating compositions; and expand your notion of what pencils can do. With a unique instruction book that both teaches you the skills and provides a place to draw, Colored Pencil Workshop reveals the limitless creative avenues the pencil can lead you down.
How do you balance your everyday life and create your own personal books at the same time?
It has been extremely challenging to keep a balanced life while designing, illustrating, and writing these large-scale workshop books. They are a major undertaking, requiring consistent and dedicated work for over six months. I try to designate regularly times throughout each week for other aspects of my life, with more and less success depending on where I am in the book making process!
Is a Hila book in the works?
I would love to develop children's workbooks based on my Hila Master's thesis. If the right opportunity comes up I will certainly jump on it! But, unfortunately, the children's book market is super competitive and specific, and good offers are few and far between. So, for now I will focus on workbooks that are designed mostly for adults, but children can certainly enjoy too.
What keeps you inspired?
Inspiration is not something I've ever had trouble finding. I'm extremely curious about the world and love to learn. Bringing all of my outside interests into my illustration and design work has kept me motivated to create since as long as I can remember!
What are some exciting projects you are currently working on?
As I've already mentioned, I'm currently in the homestretch of completing my third workshop art book, Colored Pencil Workshop, which is taking up the majority of my time. I do have several workshop events coming up next month in Philadelphia that I'm looking forward to! And once this very demanding workbook project is complete, I would love to take on new creative opportunities; developing my next book concept, collaborating with illustration clients, teaching, etc.
Have you worked with/collaborated with the MFA Design grads?
Yes, I've had some wonderful opportunities to work with both current MFA Design students and grads. I was lucky enough to advise Vipasha Chauhan (class of '19) on her Master's thesis, an illustrated book series that took traditional Indian mythology and gave it a feminist twist. I've also been fortunate enough to collaborate with Jennifer Kinon on a variety of projects, from creating an illustration for Hillary Clinton's presidential campaign, to developing branding elements for an OCD client.
"Marker Workshop: Learn to Ink in 50 Experiments." is available to purchase online at Amazon, Abrams, and Barnes & Noble.
To find numerous retail outlets for this and other Abrams titles, visit Abramsbooks.com.