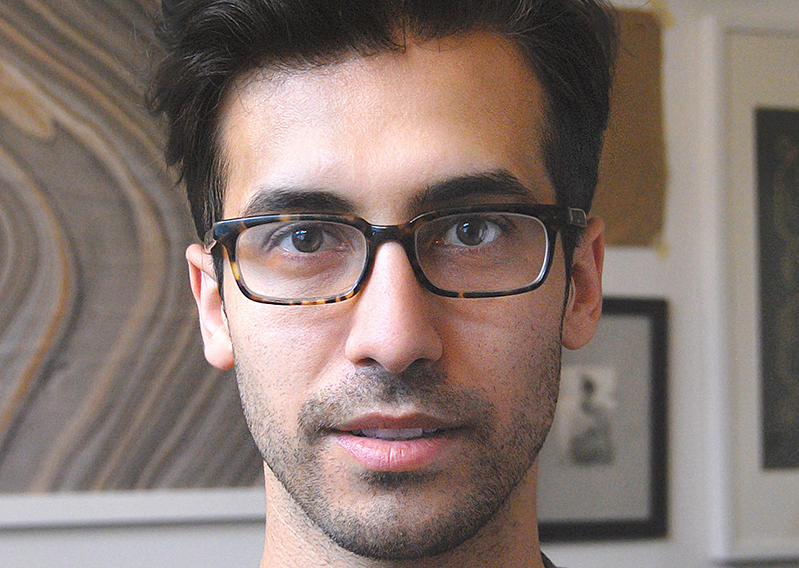 Roma: Alongside Talented And Committed Designers
Dec 15 2015
To launch the Rome Summer Workshop we asked some past participants to talk about their experiences. This is from Nicholas Misani, originally from Milan, now living in New York City. He is the senior designer at Louise Fili Ltd., and works with Louise on a variety of projects all featuring historically-inspired, bespoke typography. His freelance work consists primarily of book covers, identities, and packaging—all very much typography-driven.
What was your favorite part of the workshop and did you gain anything you did not expect? My favorite part was getting up really early one morning and exploring the nearly-deserted city. Though I was on the hunt for beautiful manhole covers to photograph, I loved wandering the peaceful streets and expectantly thinking about the day ahead.
I didn't anticipate feeling so creative again. I had just graduated with my MFA in Communication Design at a very concept-driven, academic program. I was struggling with a loss of interest in design and fearing a lack of creative desire and ability—or so I thought at the time. I felt a surprising renewal of energy and worked on my final project eagerly and passionately.
How has it changed your career? All the professional steps I've taken in the years since the experience have been made possible by the skills I learned and, especially, the people I met in Rome. The perfect example is, of course, my current position. I have the pleasure of working for Louise Fili, whom I already admired greatly upon meeting her on the first day of the program. Before that, I was a book cover designer at Penguin and was able to get an interview for the job thanks to a friend I met during the program.
What did you learn the most? And have you shared with others (through workshops, presentations or in class) what you learned with others and how? I learned to see my own country through the eyes of a designer, uncovering typographic gems that I would have overlooked just a few years before. Despite spending the first 19 years of my life in Italy, I unconsciously conflated the gorgeous typography and signage with the general historical architecture; dismissing it, in a way, as something beautiful but somewhat mundane. The program, and Louise especially, opened my eyes to the rich typographic history of a country I thought I knew so well.
How would you describe the program to others? The program is an intense, immersive experience. One has the opportunity to study typography in an ancient city, learning from world-class faculty, and creating alongside talented and committed designers.