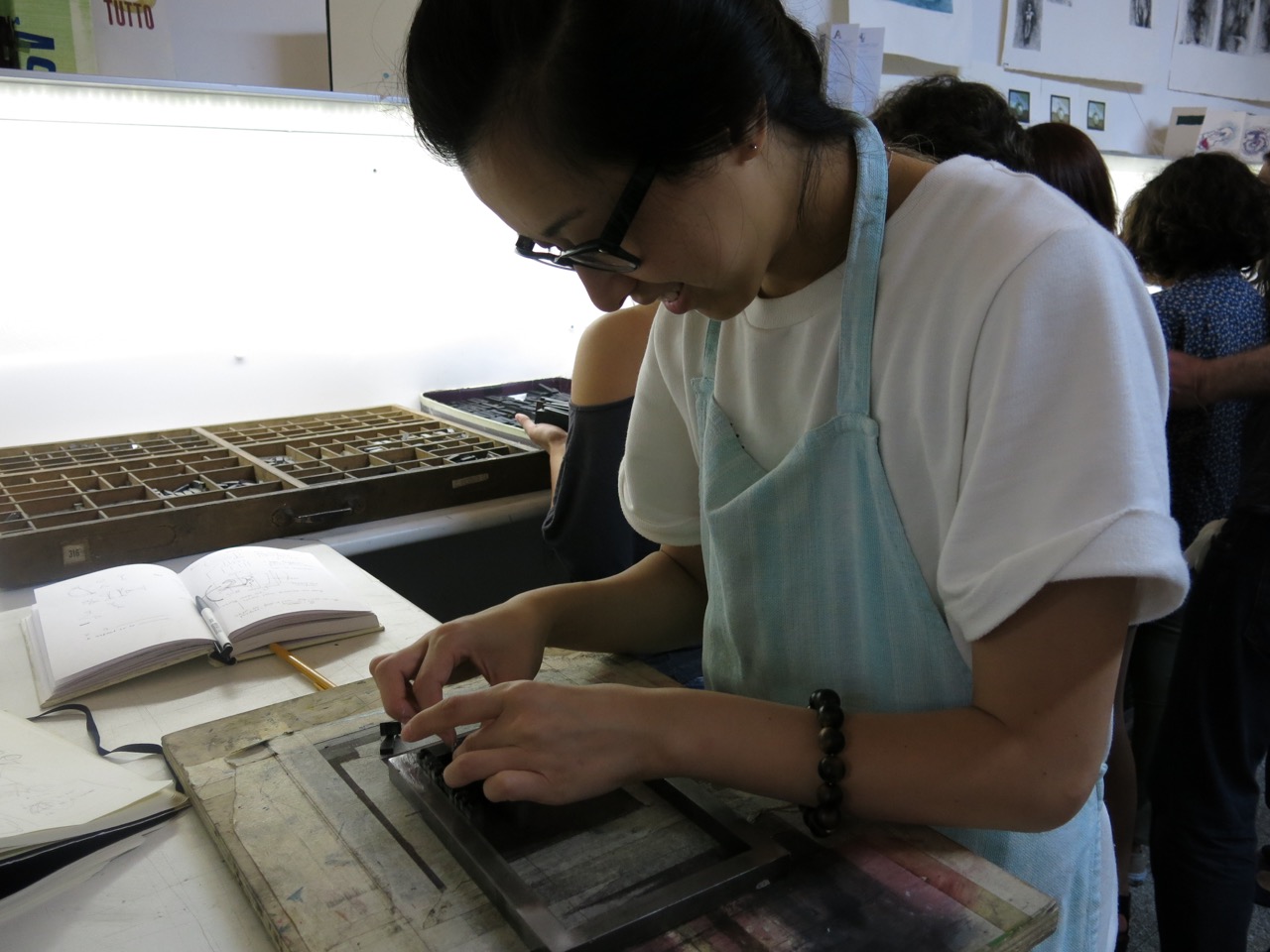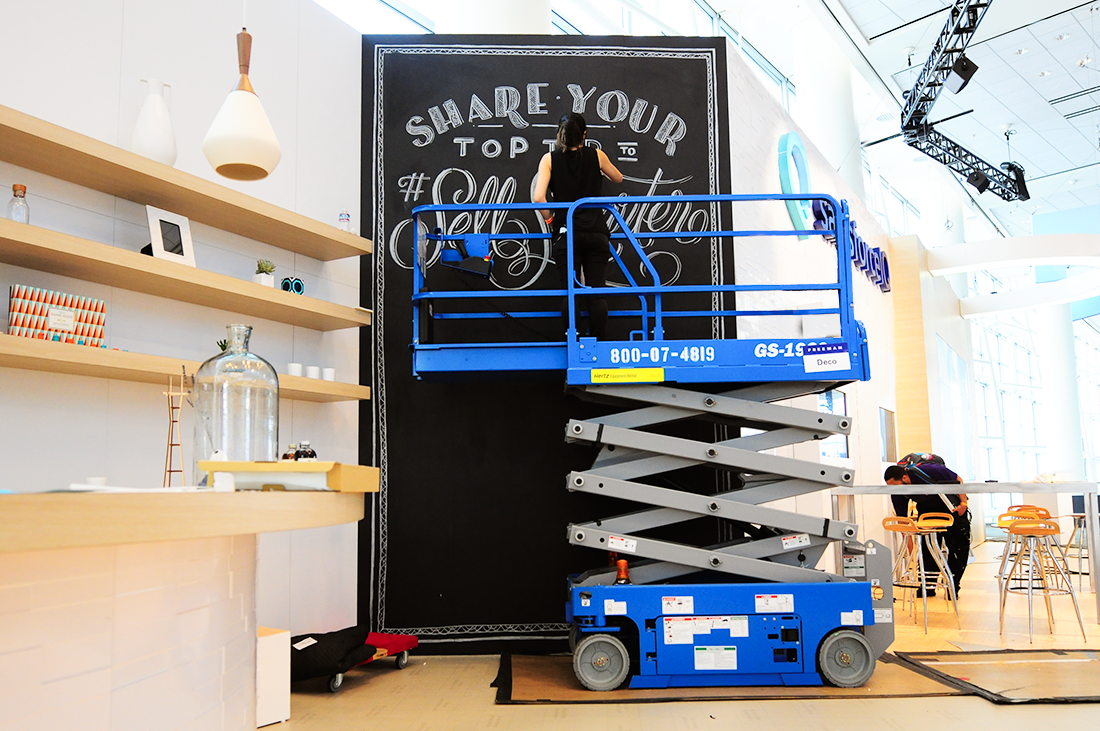 Roma: An Incredible Art History Lesson
Dec 17 2015
To launch the Rome Summer Workshop we asked some past participants to talk about their experiences. This is from Alice Lee, an illustrator from Cupertino, CA. She is currently living and working in San Francisco and draws for a lot of tech companies and publications, including Slack, Postmates, the New York Times, Salesforce, Google, Sequoia, etc. Prior to that she  an illustrator and designer at Dropbox where she worked on the core product, Mailbox, and Carousel.
What was your favorite part of the workshop and did you gain anything you did not expect? I think the workshop gave me a lot more confidence in my pursuit of type-related art. Before, all I really knew about typography were classroom foundations and things I casually observed from the Internet / real life. I had a cursory idea of what the "rules" were, but not such a strong understanding that I could break and build upon them to explore a personal voice of my own. I feel like the workshop was an amazing, immersive combination of studying both a technical understanding of letter forms and getting a real-life art history lesson – being in Rome and seeing all the incredibly preserved signage from the centuries.
How has it changed your career and informed your work? One important aspect of the program that I walked away with was insight into how to use our unique real-life (read: not digital) experiences as inspiration points to both interpret and build our own original voices on top of. For instance, it was really special to see how an artist like Louise Fili takes in inspiration from her natural surroundings – whether it's vintage orange packaging labels from old Italian markets or signage on the streets from around the world. I think in this era of sharing everything on the Internet, it can be really easy to fall into a vacuum of posted work within one very insular, derivative online community. Through the project component of the program I learned how we as artists can use both the history and the diversity of the environments around us as starting points for inspiration, but then build upon that to develop our own unique voices and interpretations.
That's something that has basically changed everything about my creative process for every project I've worked on ever since this program. For instance, I did the packaging and branding for a French menswear company and it was really fun to draw parallels between that Parisian-based project and the type of analysis and interpretation of the Italian typography that we did during this Rome workshop.
I also think that I became a lot more comfortable with pushing myself as a letterer and understanding letter forms better. Thanks to this new-found confidence, I've started to incorporate a lot more of my natural lettering voice into many projects since – whether it's having my handwriting embroidered inside a jacket lining for a fashion project, having my brushwork printed across marketing collateral for Sequoia, or digitizing a wild and fun script for a neon sign for Slack. Also, this program indirectly helped me muster up the courage to quit my job and go independent, something I'd been wanting to do; meeting and chatting with other independent artists like Gemma O'Brien and Liz Cooke encouraged me to just go for it.
What did you learn the most? And have you shared with others (through workshops, presentations or in class) what you learned with others and how? One really special way that this Rome workshop has affected my career is that it's helped influence a few of the typography workshops that I ended up leading this year. I developed a workshop with a fellow designer called "Playing with Type" and we held it twice in 2015 – first as part of Adobe's Working Late series and next as part of Creative Mornings SF, October. One big part of this workshop is sharing a lot of the lessons I learned through this program – like how to take historic artifacts (ie. old packaging, business cards, etc) as points of inspiration to jump into your own unique interpretation from. I even walk students through the project that I worked on during the Rome workshop wherein I developed three separate alphabets inspired by the natural signage of the city!
How would you describe the program to others? This is an awesome and super immersive experience that you should absolutely attend. It's like living in an incredible art history lesson while learning about letter form technics and pushing yourself as a typographer.