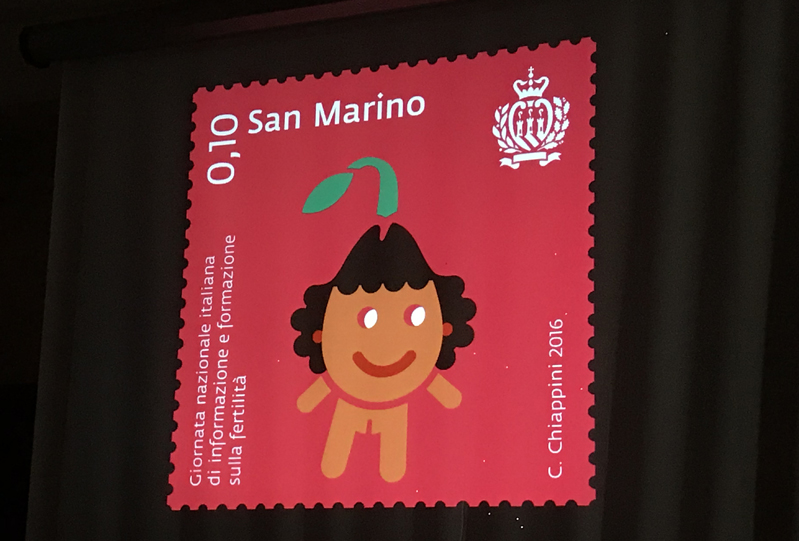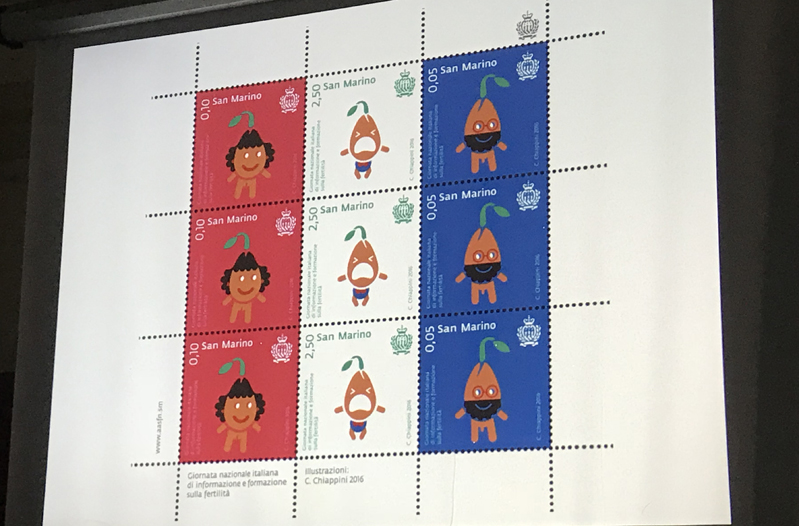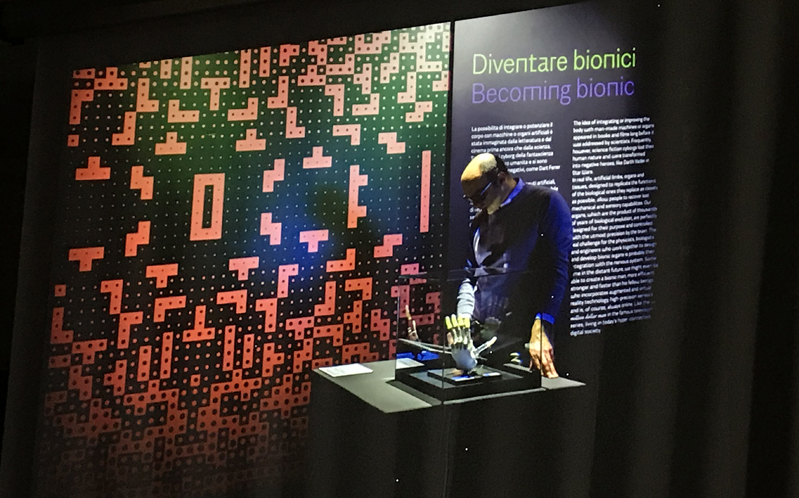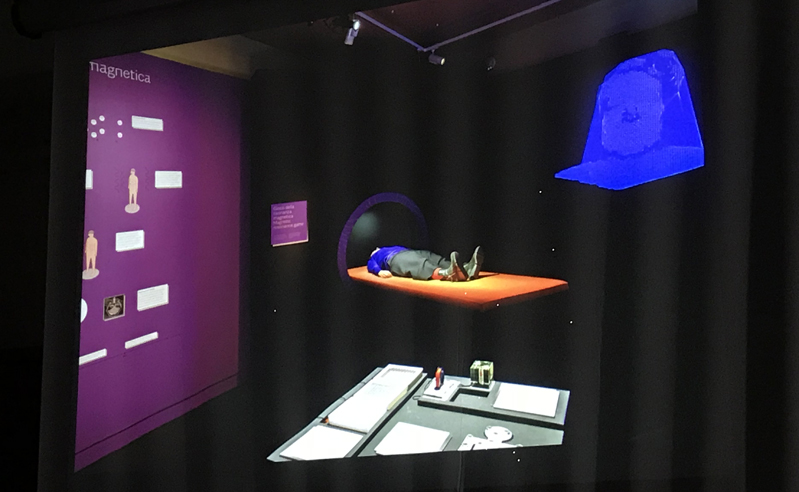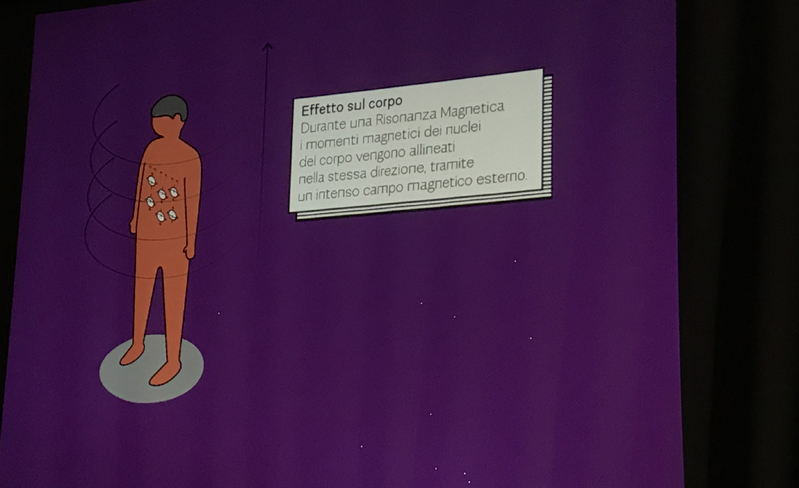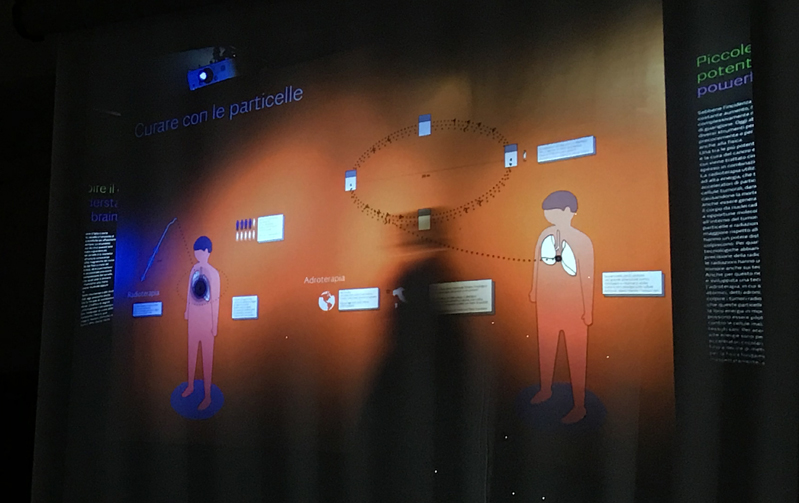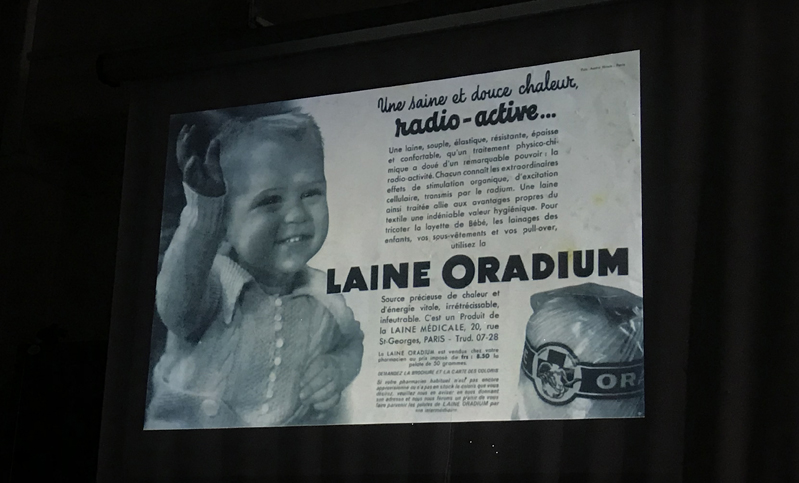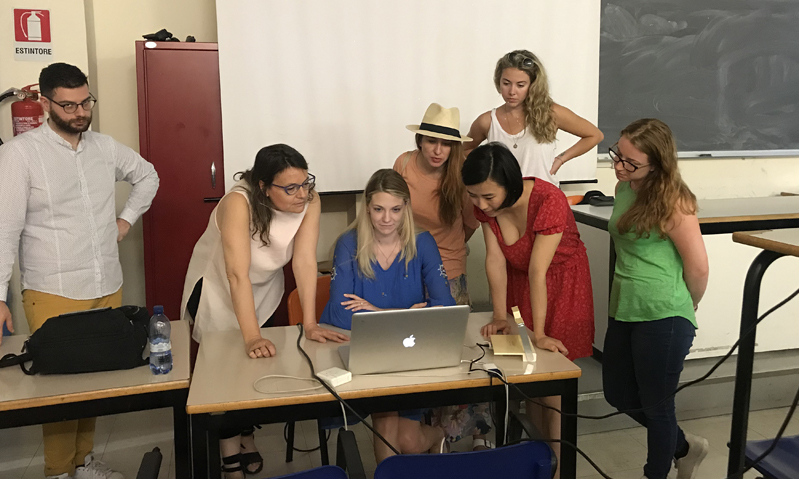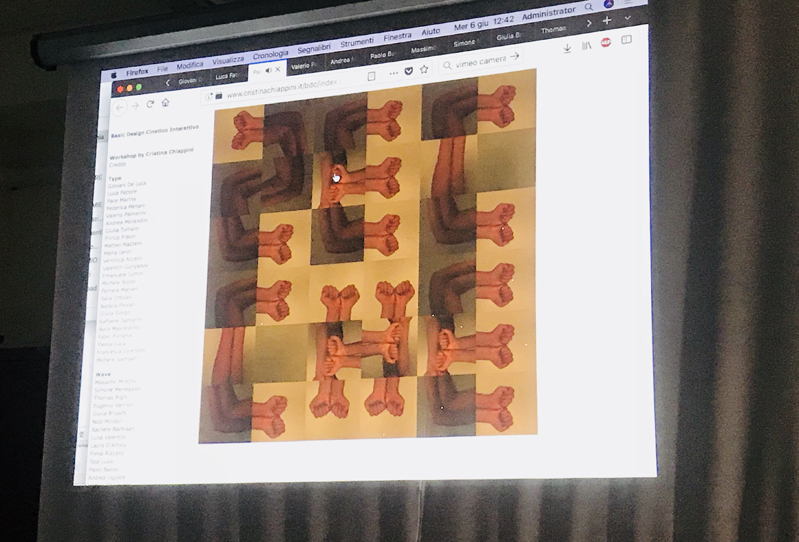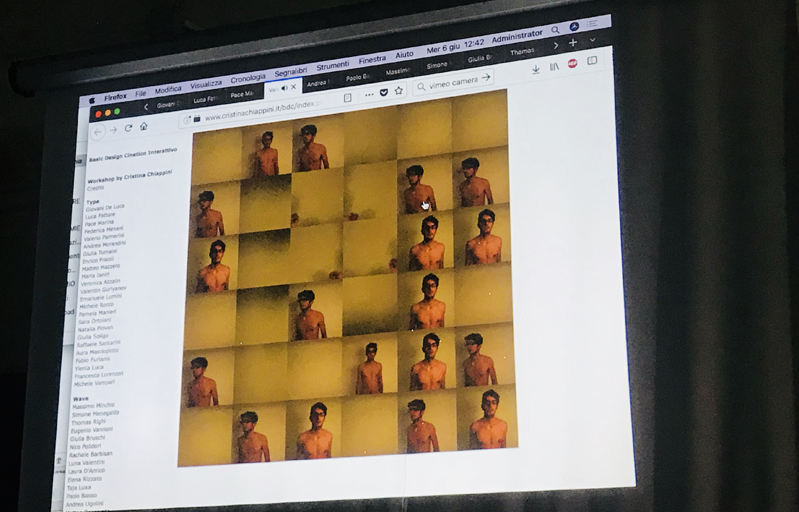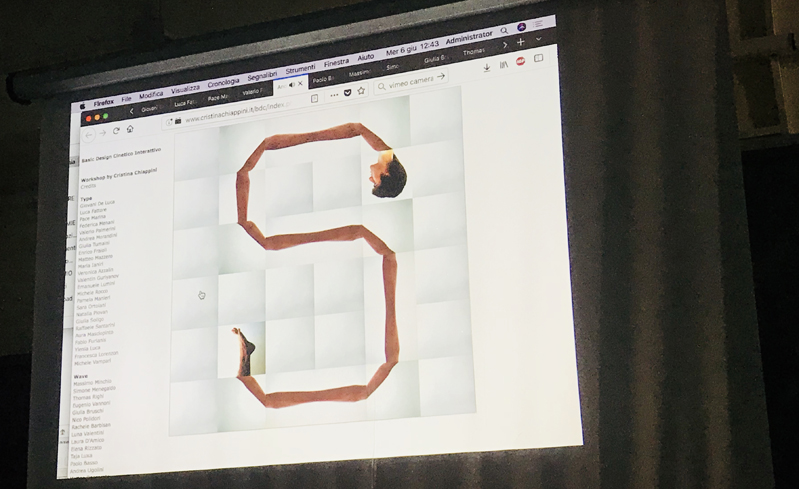 Rome Day Eleven: Chiappini on Mind, Body and Sauce
Jun 06 2018
Text and Photos by Sarah Bachman
Today we met Cristina Chiappini, as she took us through some of her work. Cristina is a contemporary designer working on projects ranging from identity and packaging design, to environmental design and interactive exhibitions. She took us through her research phase on some of the projects, her design process, as well as some of her favorite concepts and mock-ups that were presented but not chosen by the client. It was super interesting and inspiring to hear the stories behind all of the projects she shared.
After showing some images of a few 20th century radioactive products (yikes!) that were sold in the early 1900's, Cristina shared with us an exhibition that she designed to outline and offer interaction with ultrasound, radiology, and nuclear medicine. She used infographics, lasers, fiber optics and scanning techniques to create visual interpretations of the way these processes work. One of my favorite graphics was the eyeball showing how the retina and the brain are connected through the optic nerve. This exhibition was up for 3 months, and may come back to a city in Italy or in Europe – I would love to check it out, and would totally recommend to anyone who can make it!
Another project I really enjoyed were the stamps that were created for the Republic of San Marino. She created adorable characters representing fertility. On on of the stamps, she fixed seeds to the inside of the mouth of a screaming baby. The stamp dissolves in water and you can plant the seeds. They were very cute, strong and memorable graphics.
Lastly, she showed us some of the work her students created, which was really fun, and fun-ny! She has a project called "body to body" where the students can only use their bodies, through photography, sounds, skin tones, etc. The images of body parts were tiled in different ways and as the viewer mouses over the composition the body parts move to a beatbox sort of tune, a mesmerizing experience!
Cristina has an expansive range of work, and a very impressive portfolio. She was lovely, and happy to answer our questions. More of her work can be found at http://cristinachiappini.com/.
Needless to say, her lecture was inspiring…which will come in handy as most of us will probably spend the majority of our day working on our projects for out meetings with Louise tomorrow.
A few of us did manage to squeeze in a quick trip to the Colosseum this evening. Unfortunately they closed early unannounced…womp. Luckily we were able to extend our ticket and will come back tomorrow. That is the great thing about having so much time in Rome, and being conveniently located. To end the day, fresh pizza will do the trick!