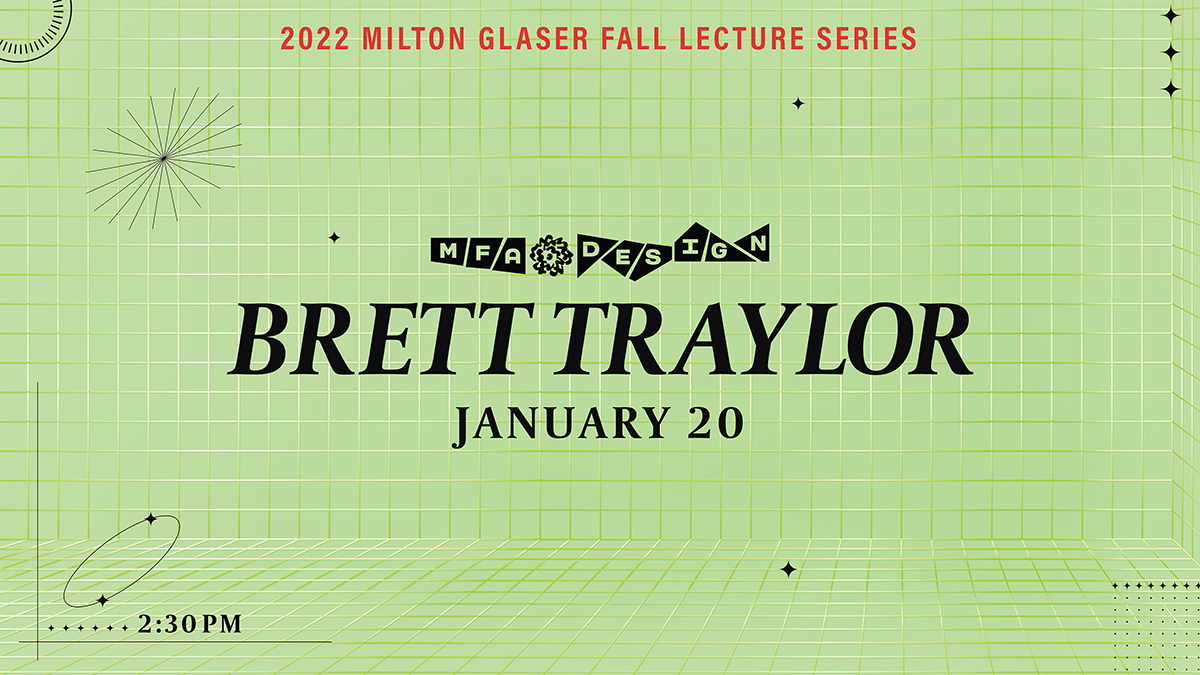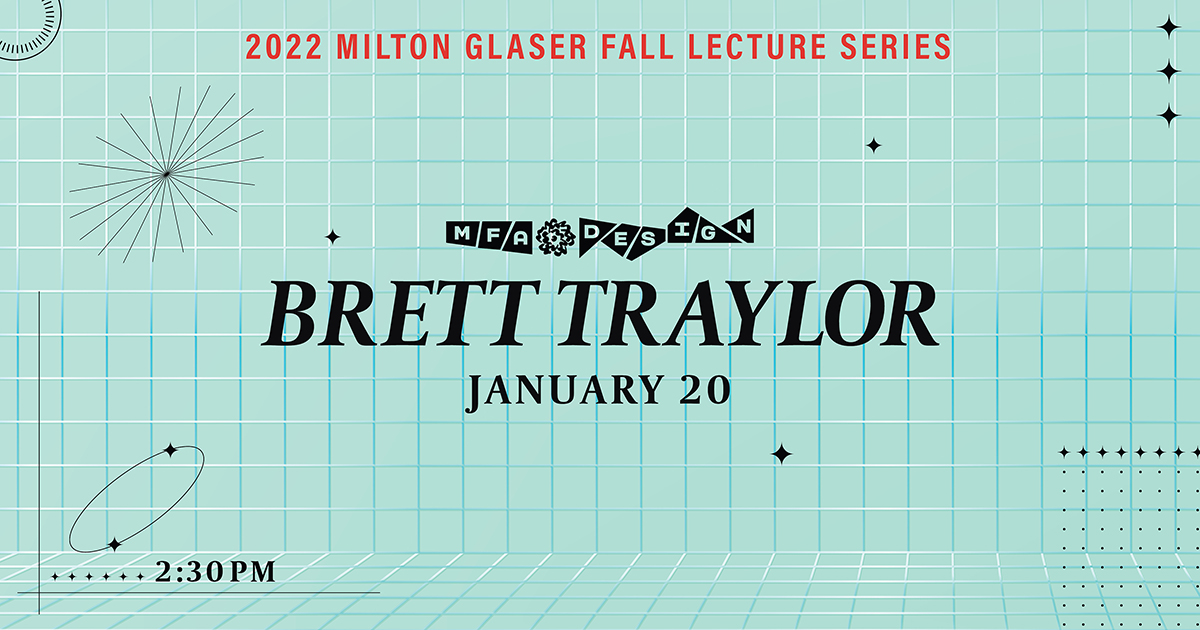 Guest Lectures for 2022 Resume with Brett Traylor of Thinkso
Jan 17 2022
MFAD's first of the 2022 Milton Glaser Guest Lecture series: Thursday, January 20 with Brett Traylor, a partner of Brooklyn-based Thinkso. As Thinkso co-founder and executive creative director, he guides all of the firm's corporate, cultural, and consumer design work.
Traylor spent eight years at the the New York office of Pentagram, where he was elected associate partner in 2003.
His work has included the naming, branding, and design of DoResearch, Stanford University's comprehensive, first-of-its-kind, online research portal; product naming and visual identity for the now famous S'well bottle; and the design and publication of Baylor College of Medicine's BCMQ and The BCM Report. Other notable clients include Am Law 100 firm Cadwalader, The New York Times, and the inventor of electronic equities trading, Instinet.
Poster by Vidhi Patel