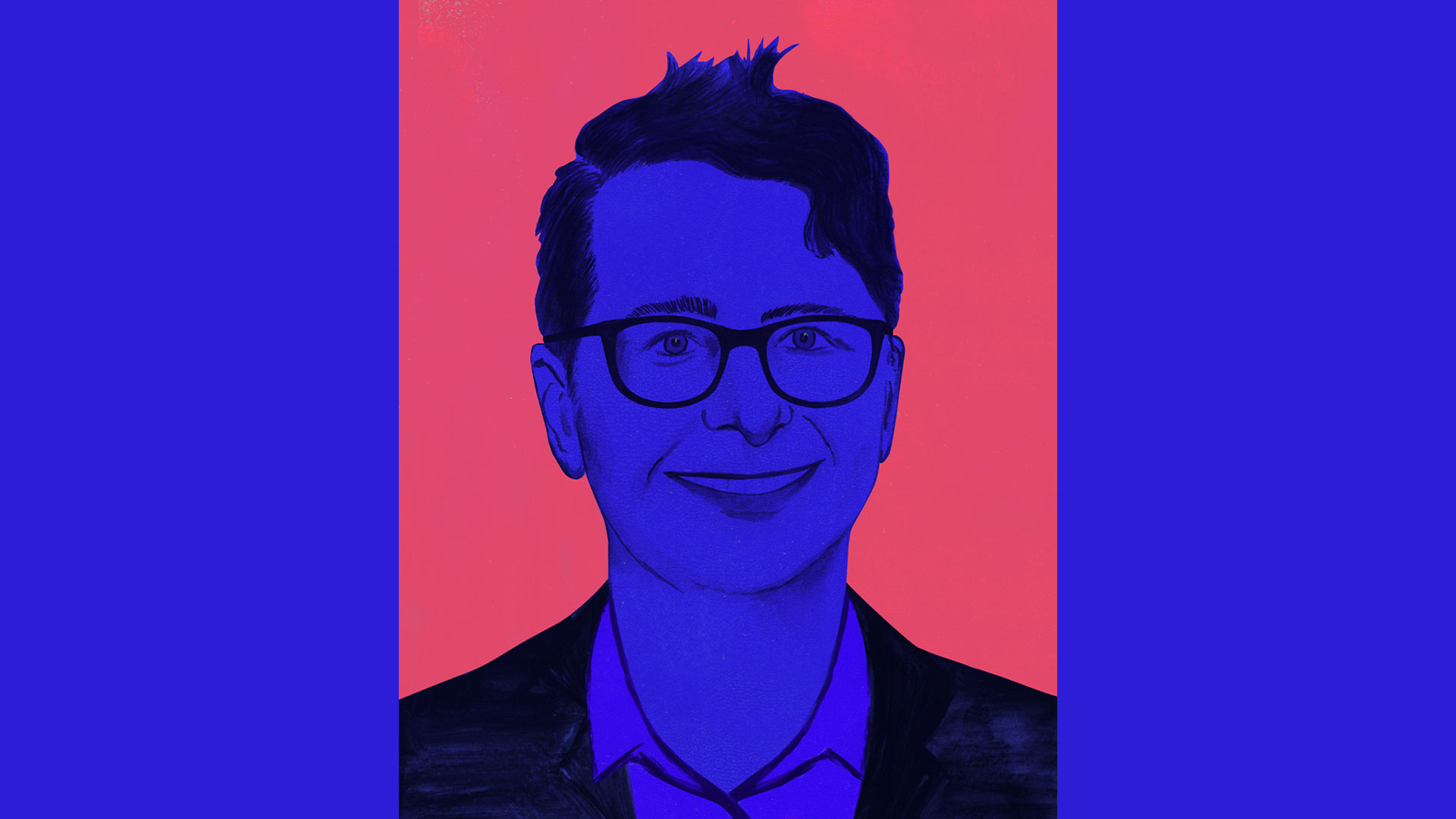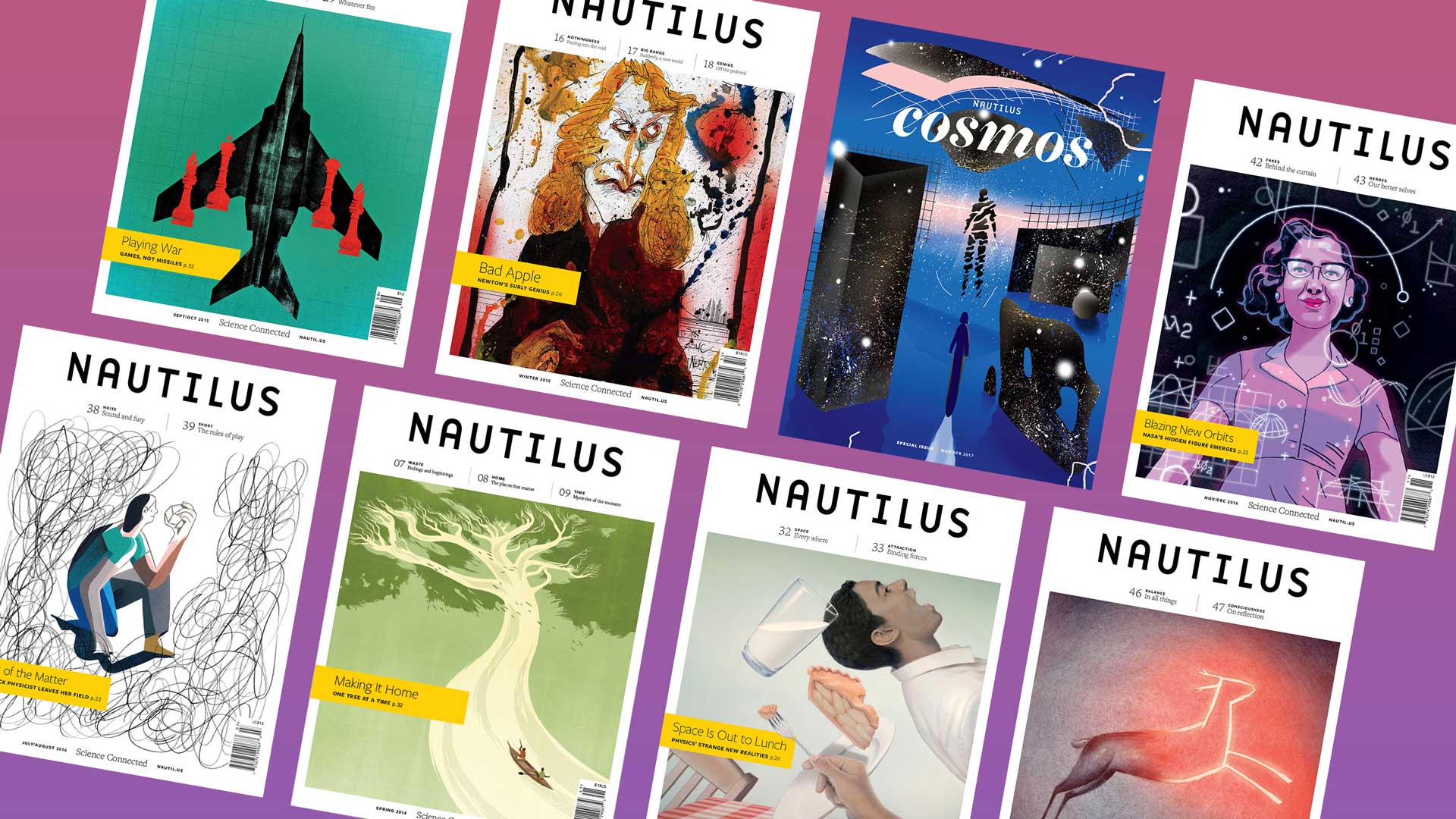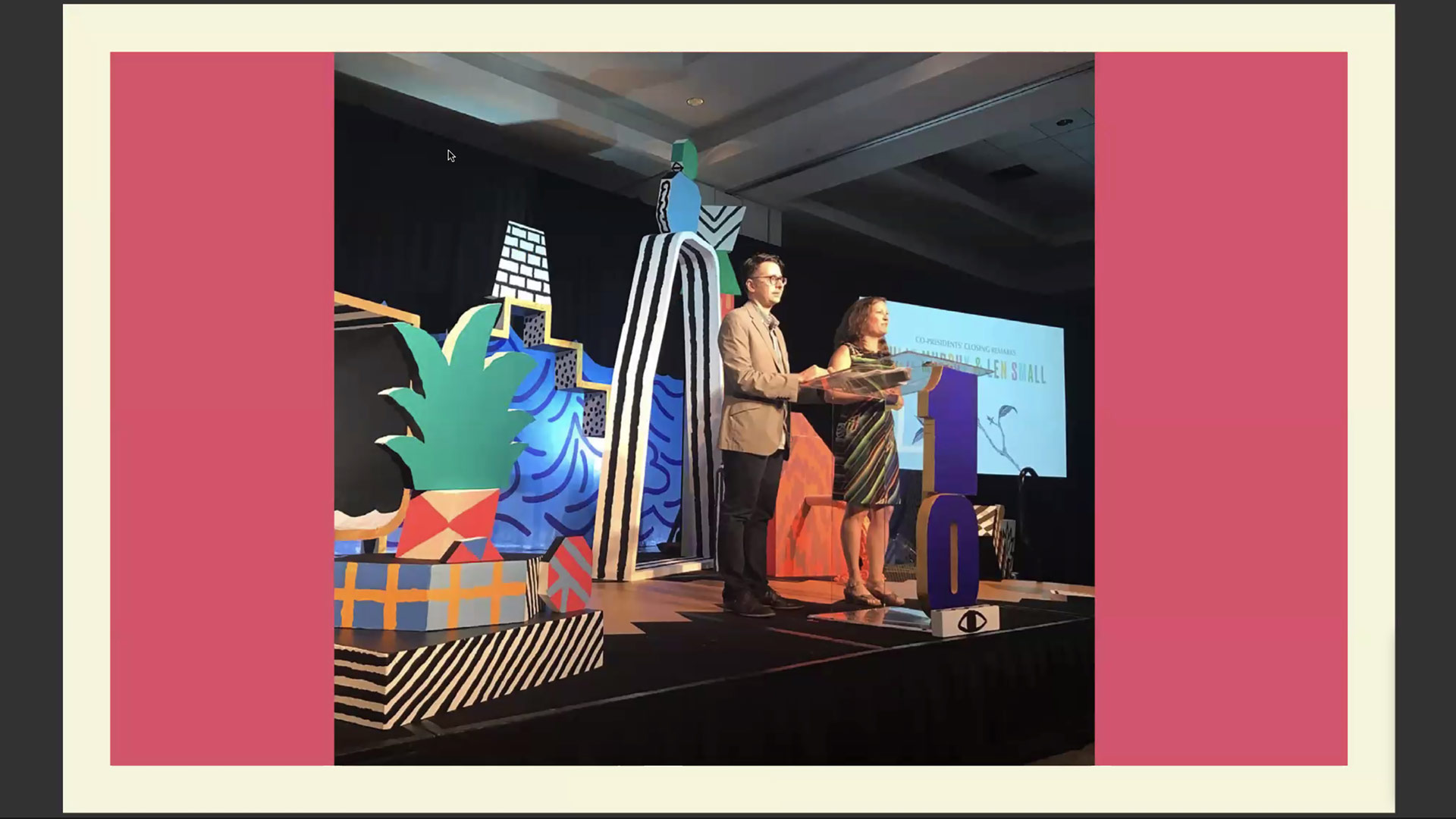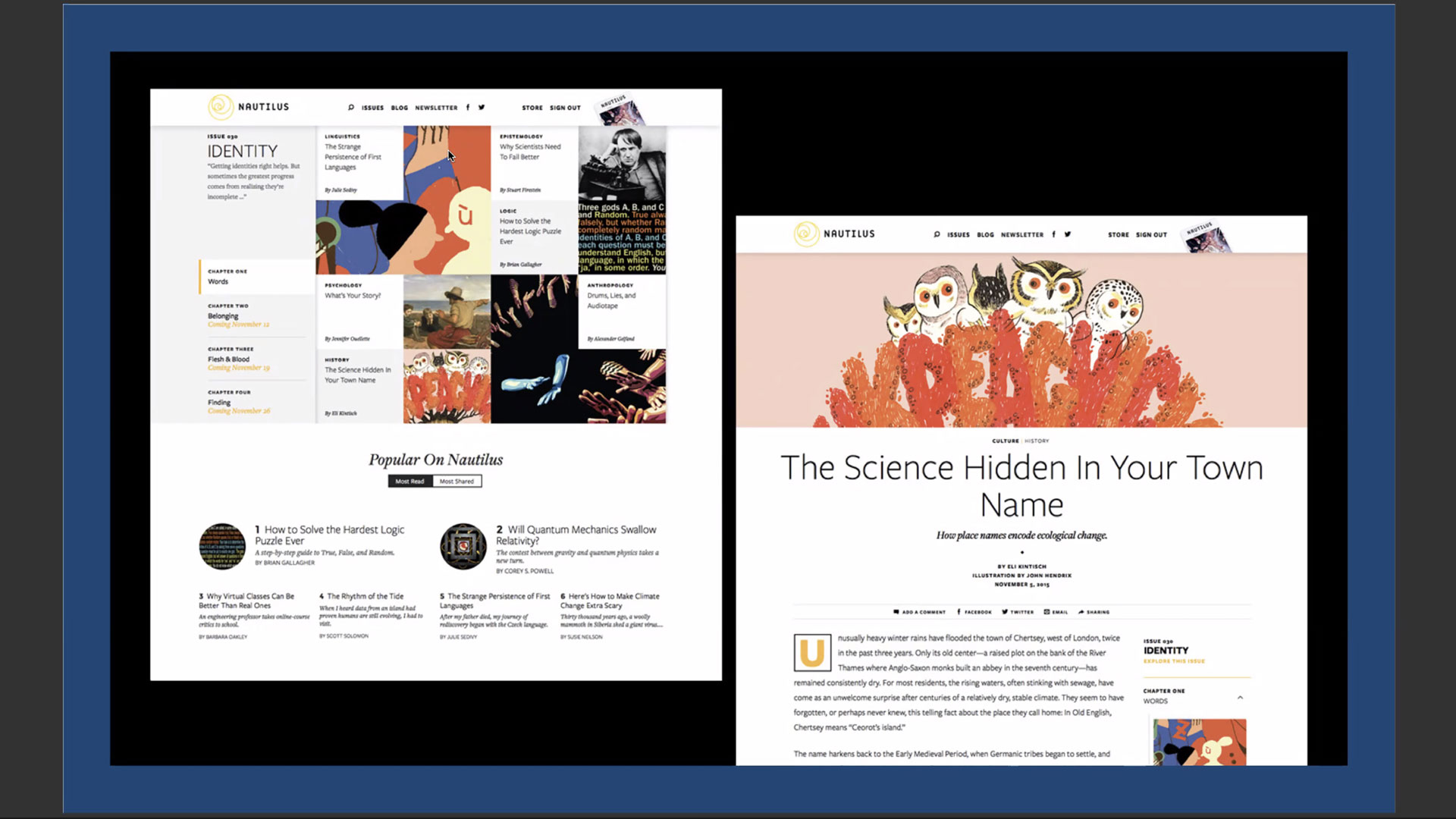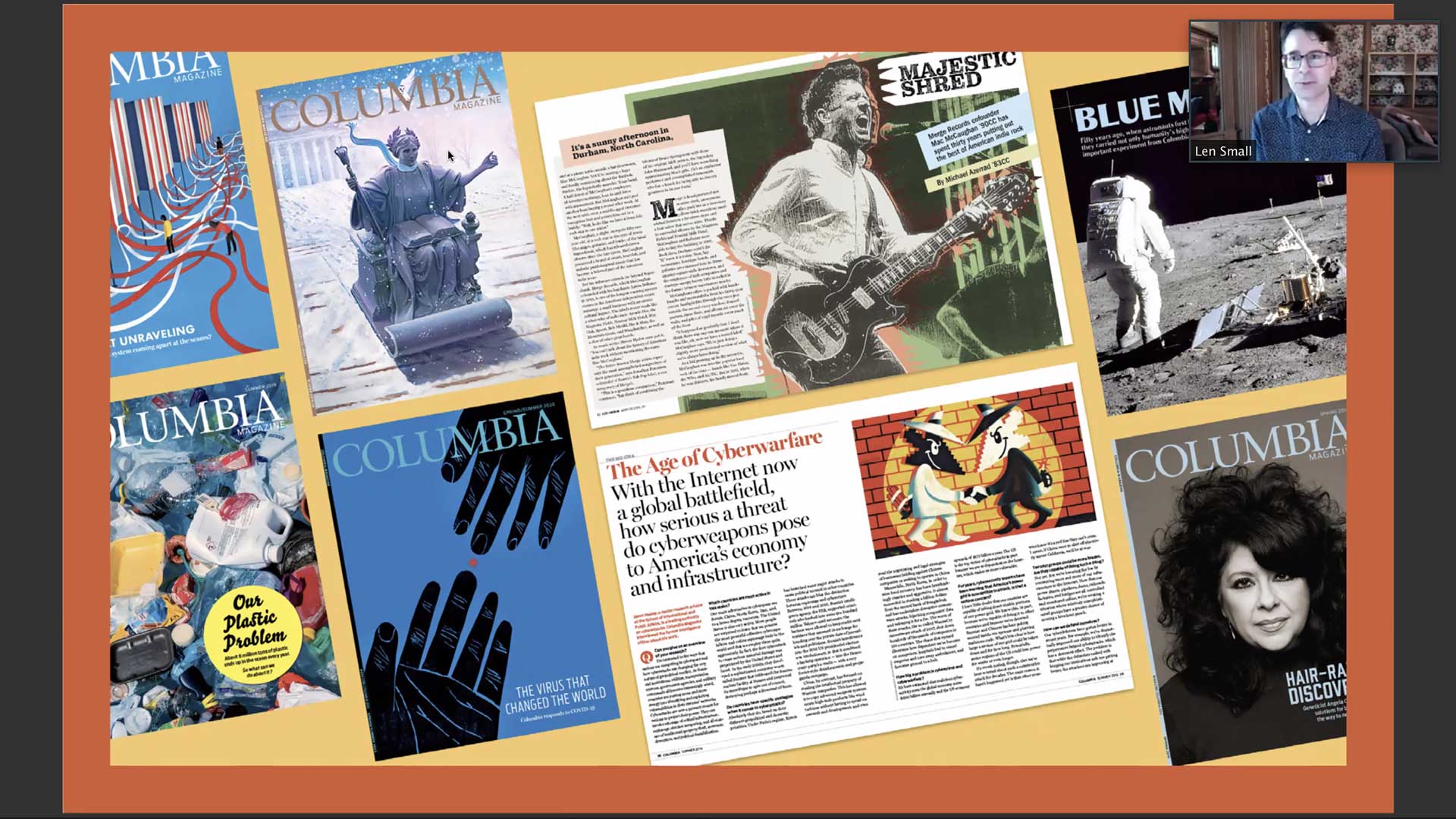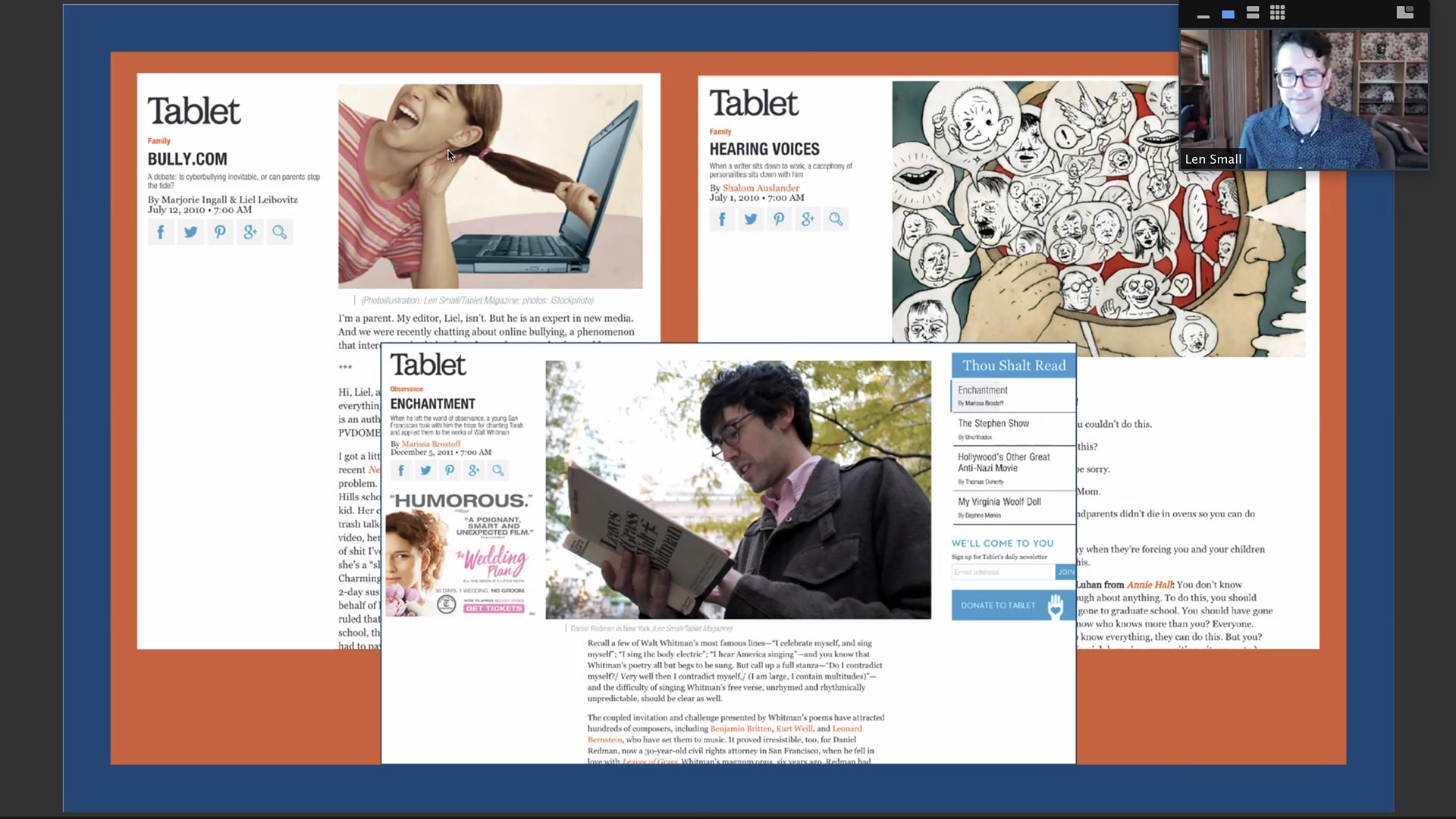 Spotlight Redux: Len Small
Jul 09 2020
Current students and alumni were invited to attend Alumni Spotlight Live featuring Len Small MFAD'08, an Art Director for digital and print media, currently working for the Columbia Magazine. Len began the talk by drawing parallels between the current situation- due to pandemic and the 2008 economic downturn that hit the United States the year he graduated. Len's journey before and after SVA hasn't been anything like he anticipated and he strongly believes in taking chances and putting oneself in new positions to eventually learn and grow. 
After working for a decade in the world of advertising, he decided to attend SVA where he found his calling for writing and editorial. He was much happier doing what he was doing after SVA and felt it was worth the change. Len put emphasis on his love for print by telling us how he always felt he was working backwards in the medium, when his peers were moving more towards digital explorations. His thesis project contributed immensely in his career as an Art director at Tablet magazine which he started working for as soon as he graduated. He then worked for Nautilus, a science and culture magazine, trying to push the envelope of art and illustration. While heading Nautilus, he eventually got a chance to organize the ICON illustration conference in the year 2016, which he believes everyone should attend at least once. So much of the process involved in organising the conference was something he already experienced in SVA in the form of curation, set design etc. which he didn't foresee using at that time. 
One of the highlights of the talks was his very interesting answer to a student's question-
When you work with magazine editors, be it Columbia or Nautilus, do you ever find yourself defending the art? How much say do they get?
Yes, absolutely. It's practically what you are doing all the time. You are a liaison for the artists and you are also their advocate. One trick I have learned is to be slow. If I let something sit long enough, people would start to get used to it. Because a lot of work people react to is new.
A message Len wanted to share with the incoming students was to embrace the community building aspect of the program. This can lead to lifelong friendships with a diverse group of people, and substantiate into meaningful experiences. Len still finds himself working and collaborating with his peers even today on various projects. 
Find out more about Len on his website.