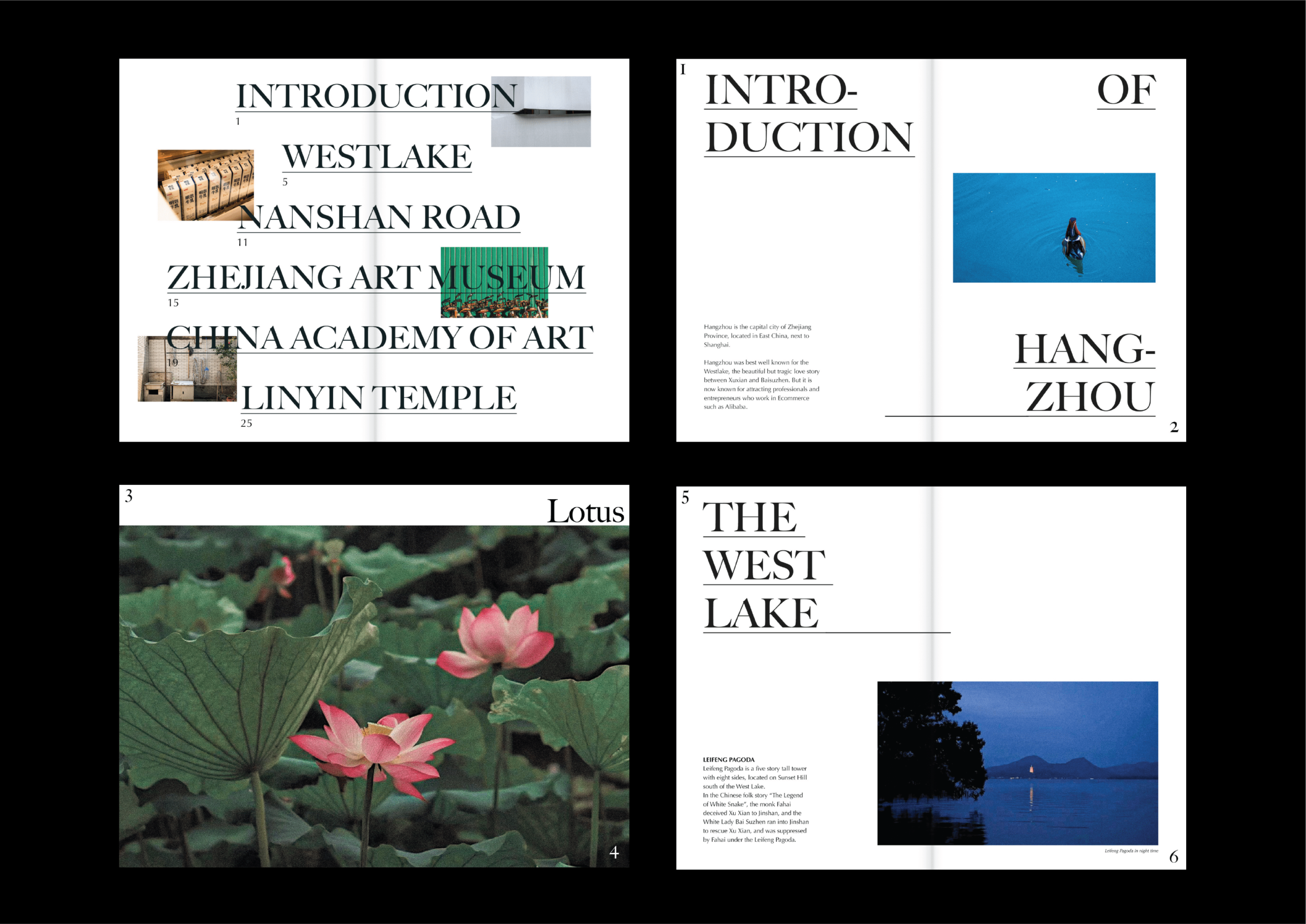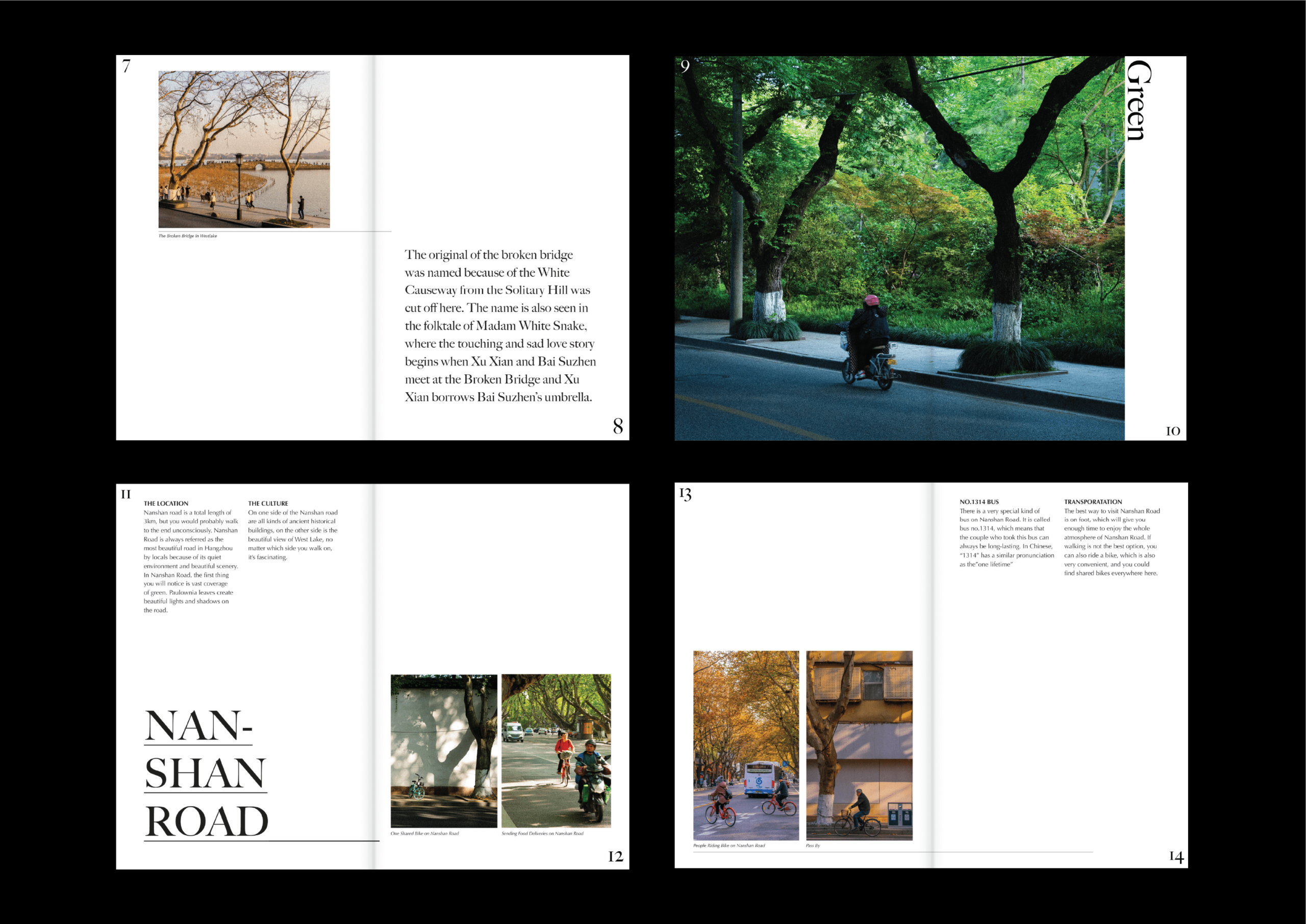 Student Spotlight: Rosie Han
Oct 26 2023
Meet Rosie Han, one of our MFAD Class of 2025 students.
Hometown: Hangzhou, China
Featured Work
My zine, Hangzhou is an intimate exploration of my hometown, Hangzhou. This travel guide not only highlights my favorite places but also weaves in personal memories, creating a unique blend of practical advice and emotional resonance. I've curated this zine to showcase the timeless beauty of Hangzhou, where tradition and modernity coexist harmoniously. It's a testament to my love for this city and a vessel for my nostalgia. Through carefully chosen words and personal photography, I invite viewers to experience Hangzhou as I see it—a place of profound significance and endless inspiration. This project is a heartfelt tribute to the city that has shaped my life, and I hope it inspires others to find beauty and nostalgia in their own hometown's streets.