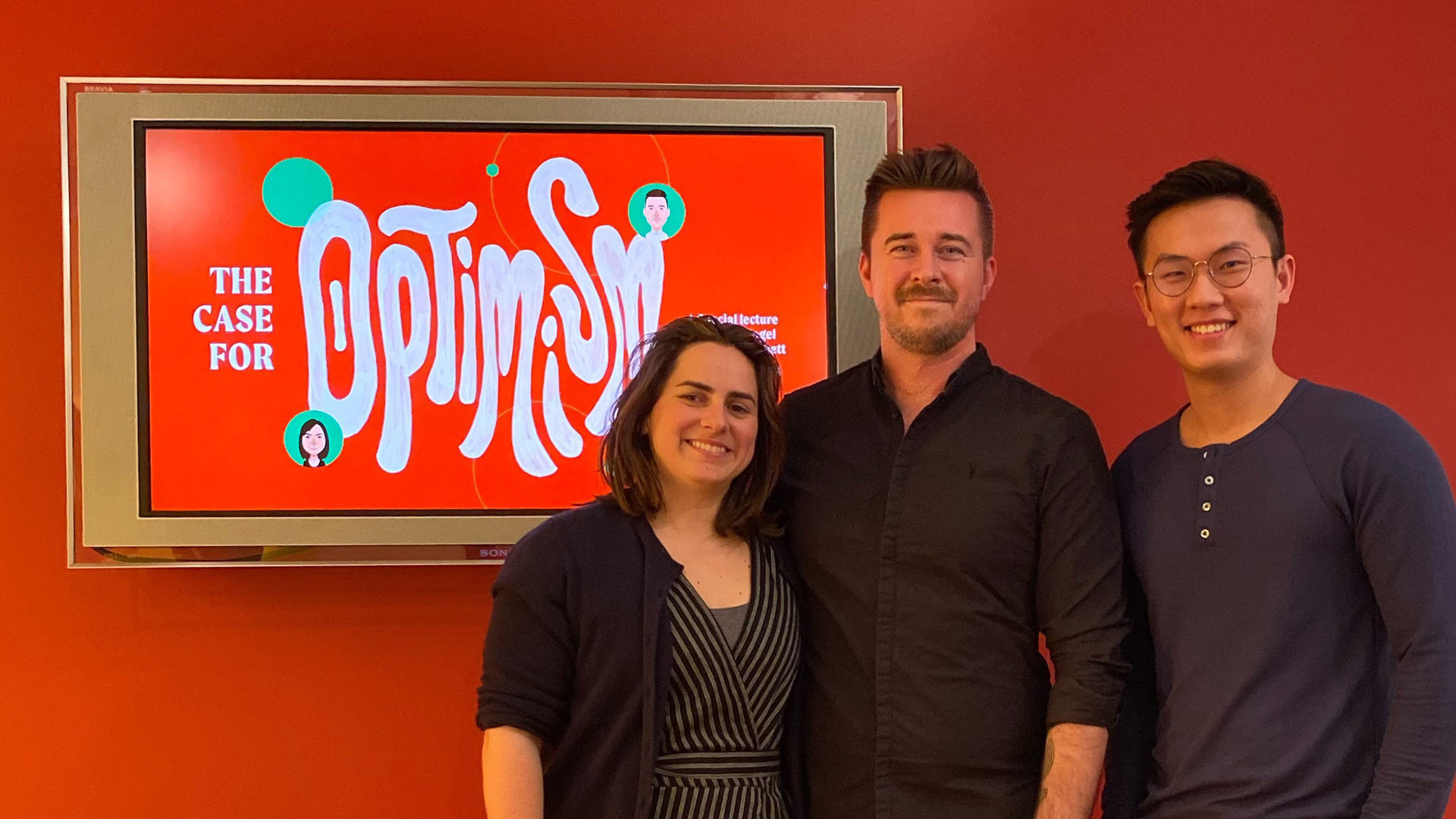 The Case for Optimism
Feb 20 2020
The Case for Optimism: Guest Lecture by Rachel Gogel and Shawn Sprockett of Godfrey Dadich Partners
Students were given a lecture by Rachel Gogel and Shawn Sprockett. Rachel currently serves as Creative Director and Shawn as Design Director at Godfrey Dadich Partners.
Shawn and Rachel began the lecture by taking students through their respective careers. Rachel started her career in magazine design, working at Travel + Leisure, then GQ. She eventually transferred her expertise in story-telling to Facebook. Shawn is an alumni of our very own MFAD program and has worked at tech giants like: IBM, Apple, Google and Facebook. The two overlapped while working at Facebook but hadn't officially met until they started working at Godfrey Dadich Partners.
Rachel and Shawn made a case that there is a cyclical nature of: Experiment, perfect then ruin. And that we're at an exciting moment in time where technology is at its ruin phase and that designers are perfectly poised to help technology go into its nascent experimental phase. The two concluded the lecture with the notion that "The time is right to ruin things" and that "optimism is the strategy for making a better future".