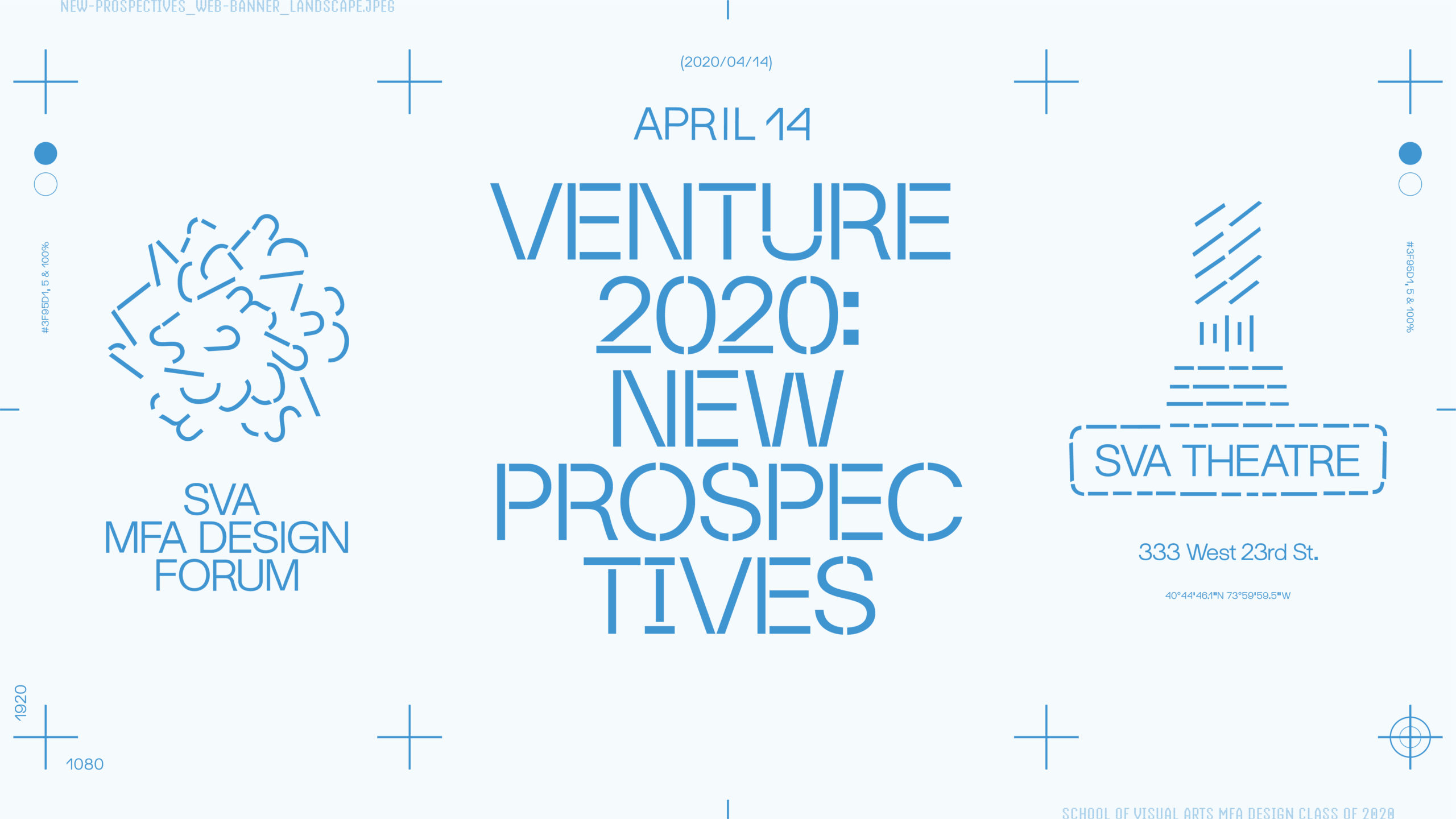 Venture 2020: New Prospectives
Feb 14 2020
The MFA Design Class of 2020 is pleased to welcome our fellow designers, the business community, press, and our friends and family to join us as we pitch our entrepreneurial objectives.
VENTURE 2020: New Prospectives will be held on Tuesday, April 14, 2020 at the SVA Theatre.
Come celebrate with us as we present 23 ventures that rise above the status quo in offering unique initiatives to an array of contemporary concerns.
RSVP on Eventbrite
Doors open at 3:30 PM; the event starts promptly at 4:00 PM.
SVA Theatre is located at 333 West 23rd Street, New York City.