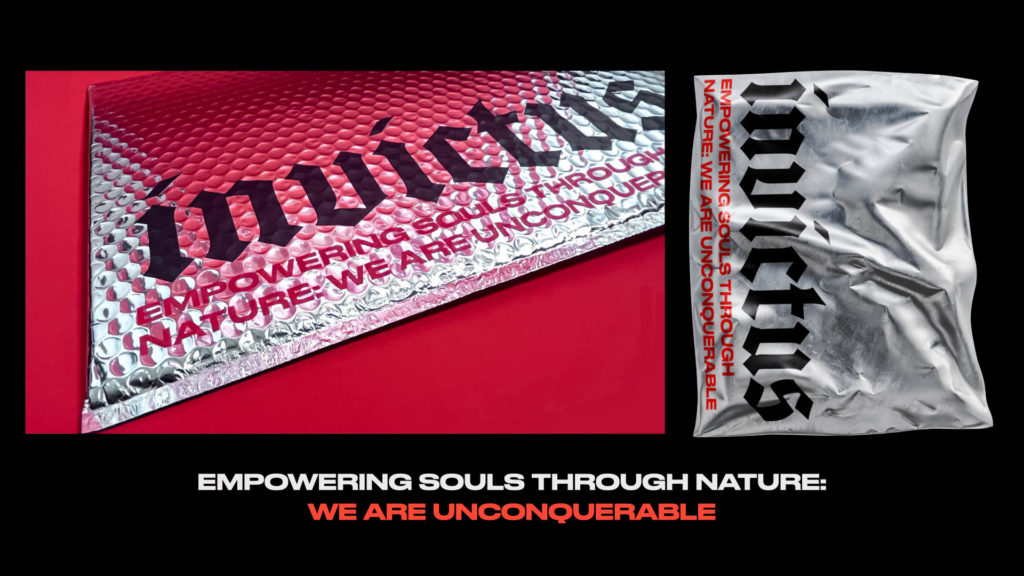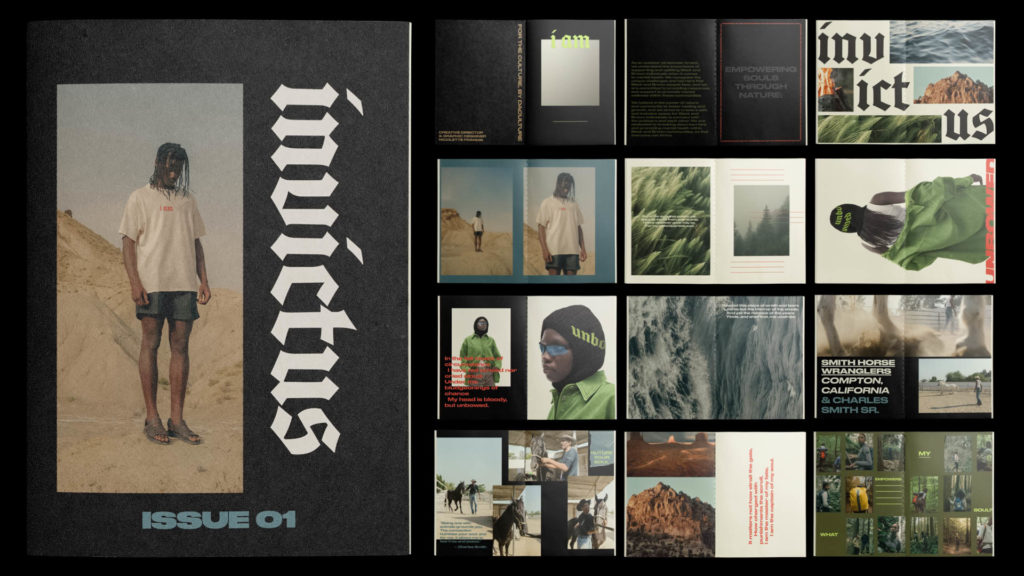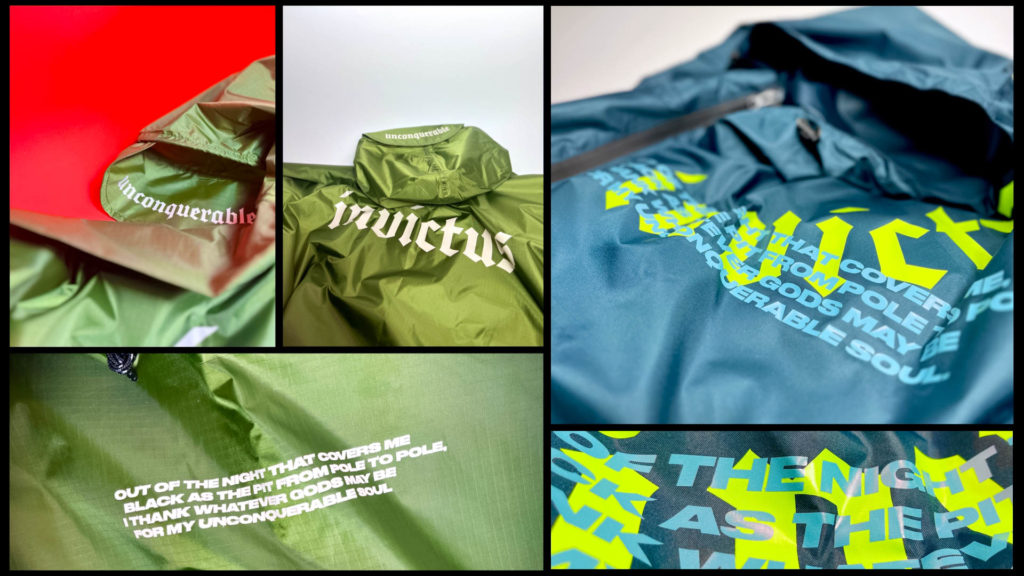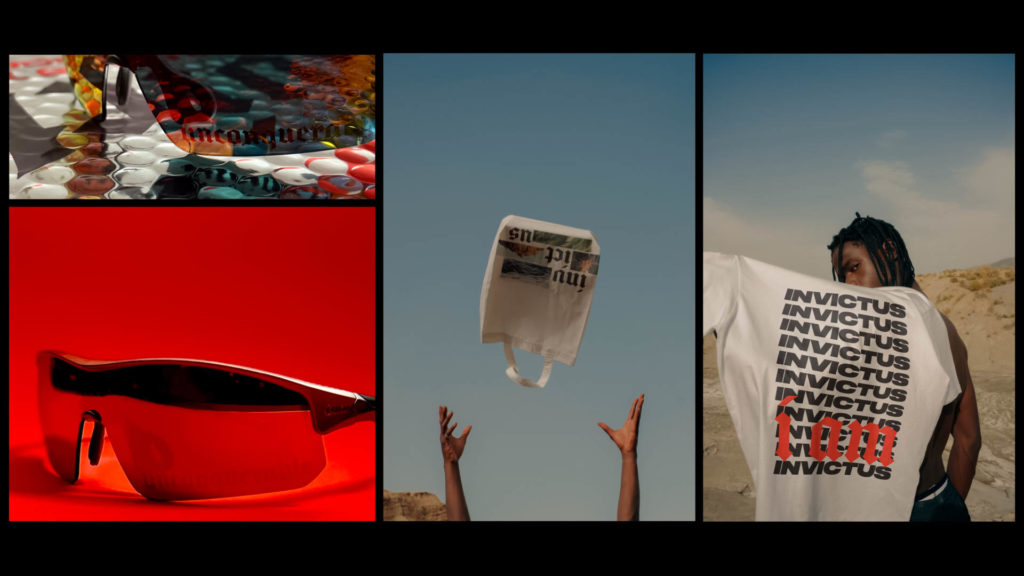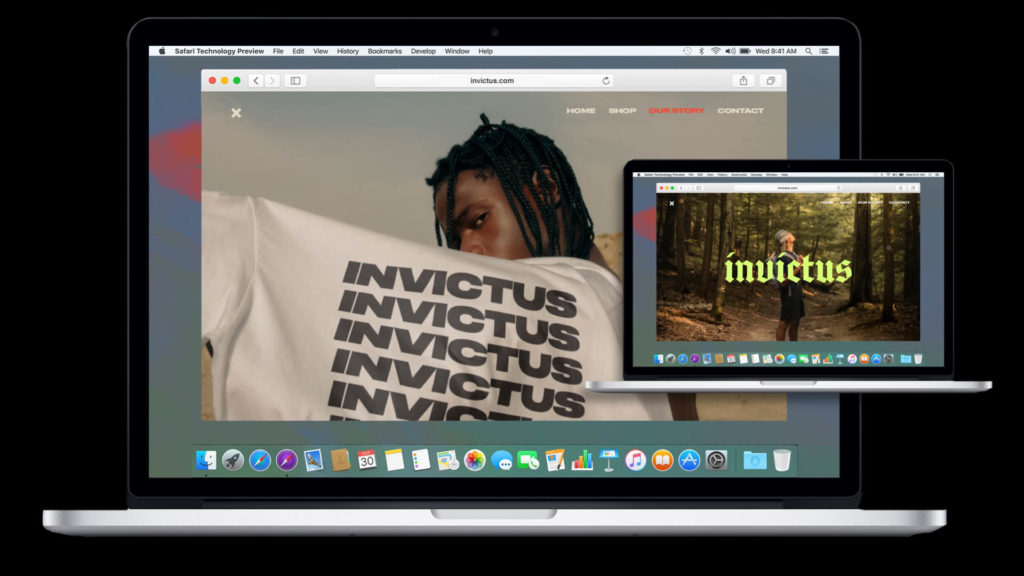 Type for Masters 2022: Nicolette Francis
For her project in Justin Colt's Type for Masters course, Nicolette Francis (Class of '24) chose to design for conceptual stationery brand Invictus.
Invictus is a collection that encourages you to take on the world with gear that protects you from the elements.
This collection is inspired by William E. Henley's poem "Invictus." Invictus reminds us that through trial and tribulation, we are unconquerable. Invictus is devoted to providing an outlet for our Black & Brown brothers and sisters struggling with their mental health.
Invictus believes in the power of nature and community to foster healing and growth, and they strive to create a safe and inclusive space for Black and Brown individuals to connect with the outdoors and each other. They are dedicated to breaking down barriers and promoting mental health within minority communities, so that everyone can thrive.